05 November 2020
7 Min Read
By Jaipur Rugs
People often tend to miss out the decorative possibilities of a bare wall. Tapestries are one of the easiest yet innovative ways to decorate a bare wall. Read on to find some innovative ideas for hanging a tapestry…
People frequently overlook the ornamental potential of an empty wall. Sure, you can hang paintings, family portraits and create a gallery wall, but what if we tell you that you can take it a notch higher? Tapestries are one of the easiest yet most innovative ways to decorate a bare wall in a fashion that instantly arrests attention. While we aren't suggesting that you turn your living room or your bedroom into a museum of tapestries, but textile arts, vintage fabrics, and even colourful textiles are perfect for hanging over the sofa or behind the bed. It adds colour, volume, and pattern to a space.
However, if you're wondering how to hang a tapestry on the wall, Jaipur Rugs have gathered some failproof ideas that you can use without damaging either the wall or the tapestry. So, before you look for the perfect tapestry for your walls, read on to find some innovative ideas for hanging a tapestry. 
 
Nails or Pushpins:
Probably the easiest way of hanging a wall tapestry is by using nails or pushpins. However, this only applies to larger tapestries as it may cause holes in smaller ones. You can either hang it taut by hanging the tapestry by the corners; this will give you a casual drape. For a straighter look, attach it with a row of nails on the head of the piece.
Adhesive Hooks:
Wondering how to hang a tapestry in a way that leaves no mark on the walls? Adhesive hooks are a win-win solution as they can not only be removed without leaving a hole in the wall but also cause no damage to the tapestry. If you live in a rental home or find yourself moving houses frequently, this is the ideal way to hang a wall tapestry; it's easy to mount and take down whenever needed. Try tying loops of rope or string to the top corners of the tapestry and hang it on the wall hooks. Another crafty way is to add grommets to the tapestry's corners if yours doesn't come with one already. When using adhesive hooks as one of the tapestry hanging ideas, you can also use curtain rings for a bit of a drape and a chic look.
Rod in Casing:
Delicate tapestries with intricate embroidery might often come with a casing for a rod specifically meant for hanging. These are really easy to hang and are fuss-free. All you have to do is select a rod that goes with the tapestry and slip it in. Now, if it doesn't have a casing, then how to hang that tapestry? You can make one! Just sew a heavy-weight fabric across its back according to the width of the rod and along the top of the fabric strip and the bottom to leave space for the rod. If you're wary of it not being a straight stitch, a seamstress can help you. This is an elegant way to hang a tapestry or various rugs.
 
Read more How to Open a Nail Salon for $1,000 or Less (Without Debt!)
Frame it:
Who said you couldn't turn your tapestry into a work of art? Simply stretch it out on a wooden frame or a plywood board using a staple gun. However, if the tapestry is thin, then you will need to stretch and staple a canvas to the frame so that the wood doesn't become visible through the translucent fabric. So if you are thinking about how to hang a tapestry on wall so that it doubles up as a piece of art, this is the way to go.
Velcro Strips:
Yet another harmless and damage-free way to hang a wall tapestry is by using Velcro strips. This method doesn't need any extra hardware and also gives the tapestry a much cleaner look after it is hung. So, when looking for tapestry hanging ideas that don't call for the hassle of hooks, clips, pins, and nails. Here's how to hang the tapestry using Velcro strips:
Measure the tapestry, the rug, and the wall, and make the markings as per where you want to position it.

Next, attach the Velcro strips to the tapestry and the wall. Remember that it needs time to set before you can hang the tapestry.

Depending on how you want the tapestry to look on the wall, you can either put the Velcro on all four corners to make it tight and straight or just on the top for a more flowy look. However, if your tapestry is large and heavy, it is best that you add a strip at the bottom for extra support.
From The Ceiling:
Does your room have limited bare wall space? Or do you live in a dorm room and need a divider for privacy? In both cases (and more), hanging a tapestry from the wall is the ideal option. Vertical tapestries are the apt choice for this kind. Here's how you can hang a wall tapestry from your ceiling:
Attach adhesive hooks to the ceiling, tuck the ends of the tapestry, and suspend its corners from either curtain rings or grommets.

If you have drywall as your ceiling, you can also use nails or pushpins. However, remember that gravity is at play here, so you might want to get in with some extra nails for added support.

This method of hanging a wall tapestry is also perfect for blocking out harsh light by draping the tapestry and creating a billowed effect.
 
Foam Core:
A method very similar to that of stretching the tapestry on a wooden frame or a plywood board, this one needs a foam board instead of any wood and requires some amount of DIY skills. Glue two sheets of foam boards together in advance. Also, remember that you will need enough fabric to cover the edges of the thick foam board. Next, cover the foam board with a heavy linen fabric and staple it tightly onto the back of the board. Then sew the tapestry onto the fabric using a curved needle.
Read more Do You Really Need A Base & Top Coat? Nail Pros Explain
Frames: How to hang a tapestry
That is very fragile, intricate, or overdyed vintage rugs? Simply put it behind glass and frame it. Choose a frame that is coherent with the look of the tapestry, and you will have a tapestry that serves the dual purpose of a painting and a tapestry.
Rope or Cable:
If you are crafty and don't mind spending some time DIYing your room, this is one of the easiest tapestry hanging ideas you will find. You have two options: string a rope through the top of the tapestry with a small pocket for a rope to pass using a needle and thread and hang it from nails or hooks. Or, use a cable system if you want to clip it, hang it, and forget it. This is great for some added privacy.
Make a Canopy:
There is no reason why you should limit yourself to just walls when wondering how to hang a tapestry when you can get creative and improvise. Hang the tapestry from the ceiling (using the method explained in point 6) and onto the wall to create a cozy, dreamy, boho-chic space out of your bed, sitting, or a reading area. Attaching a small hook or a piece of rope to the middle of the tapestry will help you achieve that canopy-like look. Now that is one cool way to hang a wall tapestry!
 
Tapestries are often undervalued when it comes to using them as standalone décor pieces. The trick lies in finding the right one that helps you create the vibe you want in your room and also to know how to hang a tapestry artistically so that it does justice to it.
 
FAQ's
What is a tapestry?
A thick textile fabric with images or designs formed by weaving colored weft threads or embroidering on canvas used as a wall hanging or soft furnishing
What is the best way to hang a tapestry?
Use nails or pushpins. (No unsightly thumbtacks, please!) This method works well with larger weaves; otherwise, it may result in holes in the piece
Where should a tapestry be placed in a room?
Many word famous interior designers have recommended hanging your tapestry slightly behind a piece of furniture.
How do you use a tapestry in a bedroom?
You can hang a tapestry behind your bed.
How to keep tapestries long-lasting?
We recommend vacuuming tapestries once a week to maintain their new-like finish for ages.
Is it possible to hang tapestries without nails?
If you don't want to make holes in your walls or tapestry cloth, a wall adhesive is an excellent choice.
---
— Update: 19-03-2023 — cohaitungchi.com found an additional article 6 Ways To Hang a Tapestry Without Nails | Easily Hang a Tapestry from the website www.charlottehomefurnishingsinc.com for the keyword how to hang up a tapestry without nails.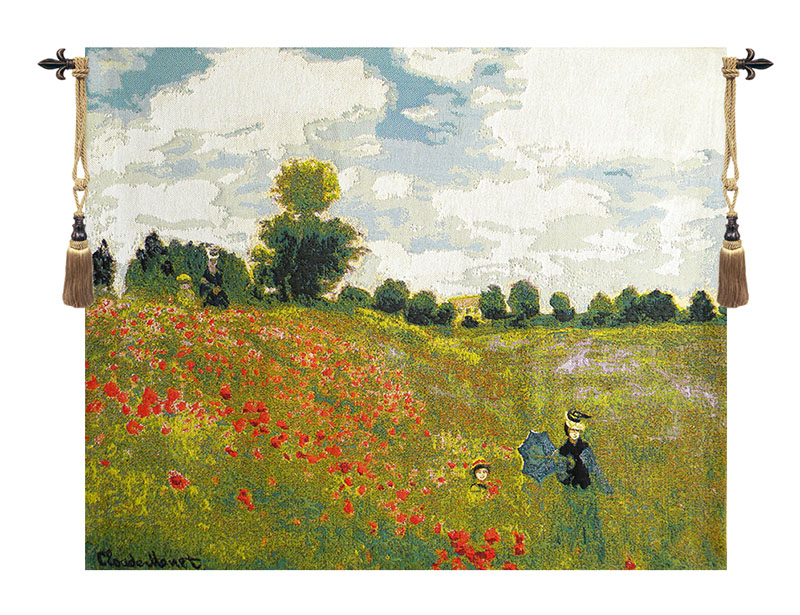 Looking for a way to hang a tapestry without nails? In this blog we have described 6 ways by which you can easily hang a tapestry without nails. Often people overlook the aesthetic qualities of a plain wall but tapestries are one of the simplest yet most creative ways to spruce up and design a stunning home décor. Certainly, you can display artwork, personal photographs, and construct wall art, but what if we told you that you might take it a step further? Continue reading further to learn more about how to put tapestry on wall without nails while adding richness, depth, and design to an environment.
Read more The danger of at-home gel manicures
6 Easy Ways to Hang a Tapestry without Nails
1- Self-Adhesive Hooks:-
Do you want to know how to hang a tapestry without leaving a trace on the walls? Adhesive hooks are a viable alternative as they are easily removable without leaving any residue or a hole, unlike nails. These hooks are available in various patterns and sizes to meet your needs. If you stay in a rented house or relocate frequently, this is the best way to hang a wall tapestry; it's simple to install and remove whenever the need appears.
2- Velcro Bands:-
If you're a rental with a landlord who doesn't like nails, this is a perfect way of holding a tapestry. If there is no wall damage, the security deposit is returned in full. Try to use Velcro on all corners to keep your favorite tapestry tight and accurate for a flawless appearance. So, if you're seeking tapestry hanging options that don't require the headache of nails, clips, hooks, and nails, go no further.
3- Rope Made Using Thread:-
Another safe and damage-free option to hang a wall tapestry is with threaded rope. This technique requires no special hardware and offers the tapestry a much cleaner appearance after it is hung. Thread or rope can be used to hang the tapestry by simply attaching a self-adhesive hook to each end of the tapestry and securing it with a string or wire.
4- Using a Curtain or Tapestry Rod to Hang:-
It is best to arrange a curtain rod on the wall to provide additional support for the tapestry. To simplify the technique and hang your eye-catching tapestry over the curtain or drapes, a tapestry rod may be utilized to hold a tapestry where a thread can be used again.
5- Get It Framed:-
You can turn a tapestry into a piece of artwork by framing it, measuring the tapestry and the size of the wall, and then marking the location where you want this to hang. So, if you're wondering how and, where to hang a tapestry without nails so it doubles as a masterpiece, that's the solution to go. Placing a framed tapestry on your wall highlights the fine details, adds color to the wall, and enhances the tapestry's overall aesthetic appearance. Using nails or hooks to hang the tapestry may cause harm to the tapestry as well as your wall.
6- Install a Wooden Wall Mount:-
Mount a decorative or patterned wooden piece on your wall, be sure to only use adhesive hooks where there will be no marks. Select a piece of wood to the length of your tapestry, get it painted to your liking, and staple your tapestry to it with a staple gun.
Conclusion:-
So, these are some ways by which you can hang a tapestry without putting holes in it. Tapestries have become a much-discussed aspect of any home décor in recent years, and they are being utilized in many creative and innovative ways. Due to the obvious variety of contemporary tapestry, antique, and famous artist tapestry, it has become a must-have artwork among home décor enthusiasts. However, making certain that the tapestry is not damaging your home's walls or freshly painted ceilings is a major concern. If you use a nail and hammer, for this reason, you will almost certainly make a mess of the walls; instead, choose better options that will save you time and will not harm the walls.
References