You'll find the vibrant coastal city of Virginia Beach at the mouth of Chesapeake Bay, where the Atlantic Ocean breaks gently against the golden sand. The attractions are world-class, the culinary scene is on-point, and the welcome is sizzling.
Come here for carefree beach days in the sun, ocean tours with added dolphins, and a whole lot of history. There are heaps of fun things to do in Virginia Beach, you just need to decide which ones float your boat.
1 – Stroll along Virginia Beach Boardwalk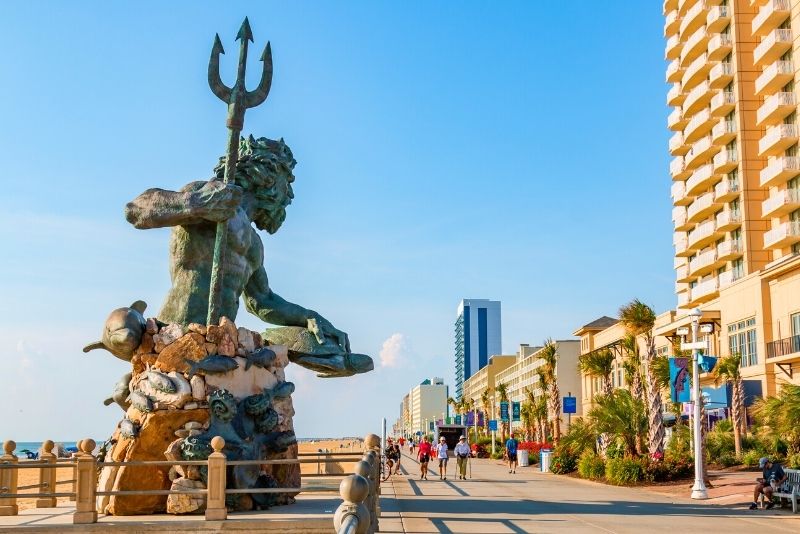 The first thing you should do in Virginia Beach is hit the boardwalk and enjoy a refreshing amble along the Oceanfront. Breathe in that fresh sea air and pose for photos beneath the iconic King Neptune statue.
Virginia Beach Boardwalk is three miles long, so pause for refreshments at one of the charming outdoor restaurants. Some have live music in the summer!
Directions in Google Maps
2 – Get close to nature on a kayaking tour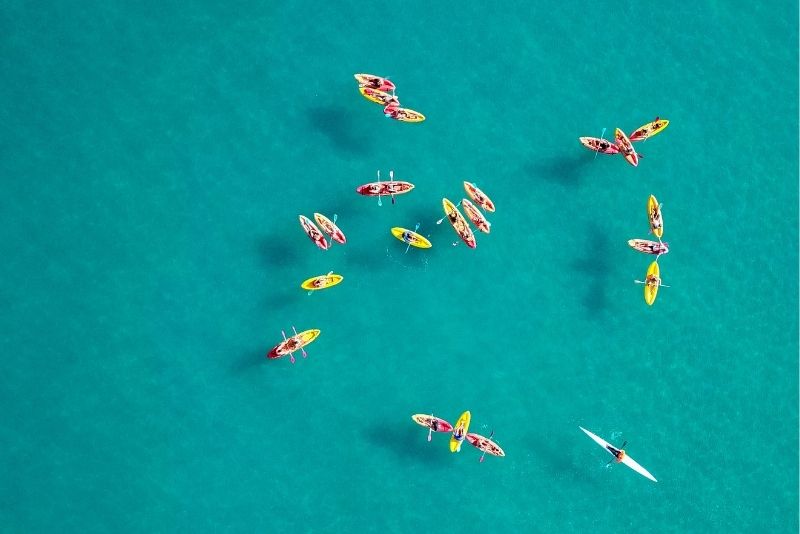 Dip those paddle blades into the deep blue ocean and journey along the coast in search of adventure. Maybe you'll spot wild dolphins playfully leaping through the waves, or perhaps you'll be joined by curious seabirds.
Want to up the romance? Head out on a sunset kayaking trip and experience the magic of the water as the day slowly turns to dusk.
kayaking in Virginia Beach
3 – Discover Virginia Aquarium and Marine Science Center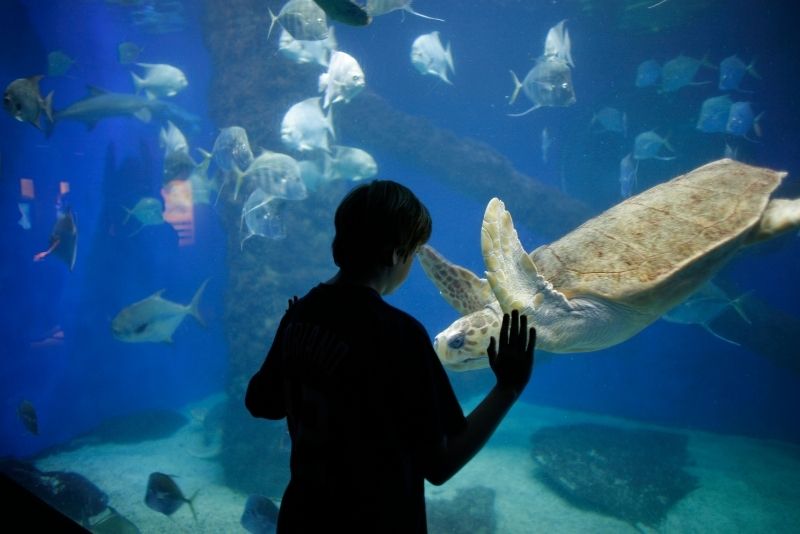 Come face to face with monsters of the deep at the Virginia Aquarium and Marine Science Center. You'll encounter everything from sharks to seals – watch out for the toothsome Tomistoma crocodiles.
Feel silky rays in the touch pool, or spy dolphins and whales on a boat tour. Then finish the day swinging through the trees on zip lines at the Adventure Park.
4 – Meet the residents at Virginia Zoo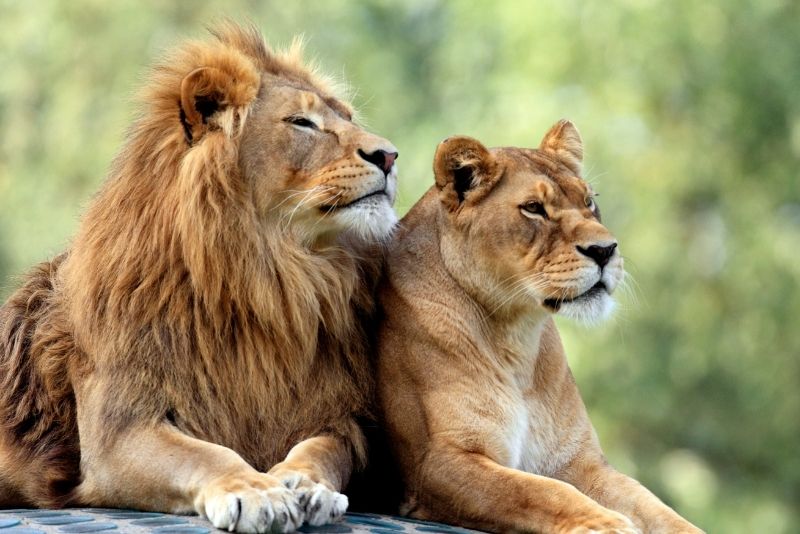 Say hello to the wild inhabitants at Virginia Zoo as you explore the different habitats. Don't miss the pancake tortoises or the bearded dragons and see if you can spot the tigers padding around their Asiatic enclosure.
Are those monkeys you hear? Follow the call of the gibbon and see if you can capture them on camera as they jump from branch to branch.
5 – Chill out at Sandbridge Beach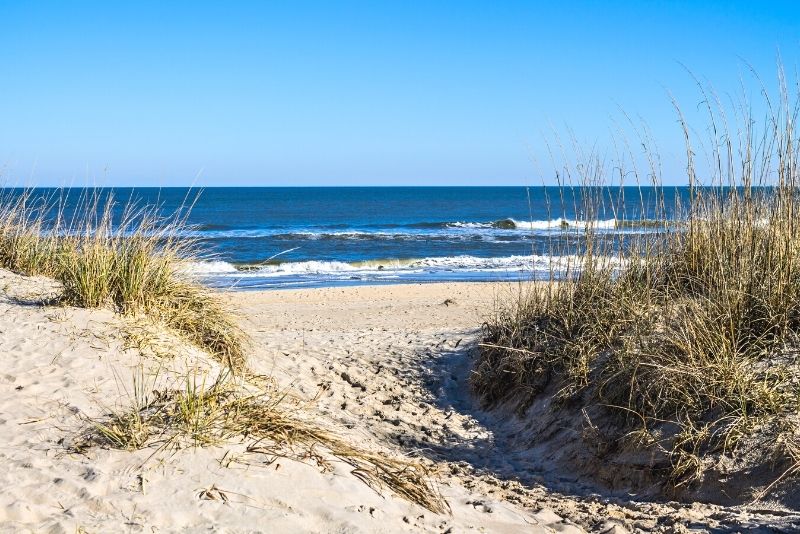 This serene seaside hideaway is the place to come if you want to get away from it all. Secluded and laid black, Sandbridge Beach is all about the undulating dunes and sparkling ocean. Oh, and the water is warm so dive on in.
You can make a day of it as there are restrooms, shops, and eateries lining the shore. Just don't forget your sunscreen!
Directions in Google Maps
6 – Get a hole in one at King Neptune's Mini Golf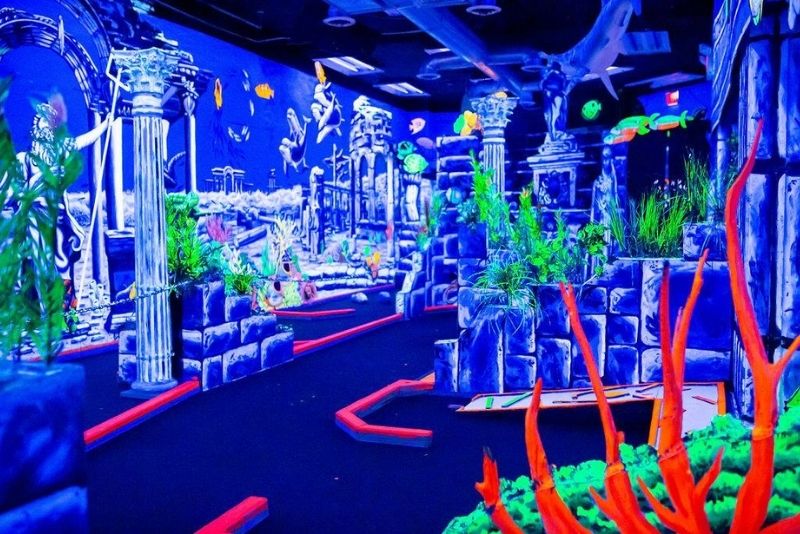 Your putting skills will be tested on this mind-boggling 3D mini-golf course. Navigate your way through the underwater world as the black-lit scenes glow in the dark, bringing King Neptune's Mini Golf kingdom to life.
There are 10 holes to conquer under the watchful gaze of giant orcas and neon angelfish. Keep an eye on those sharks!
7 – Explore First Landing State Park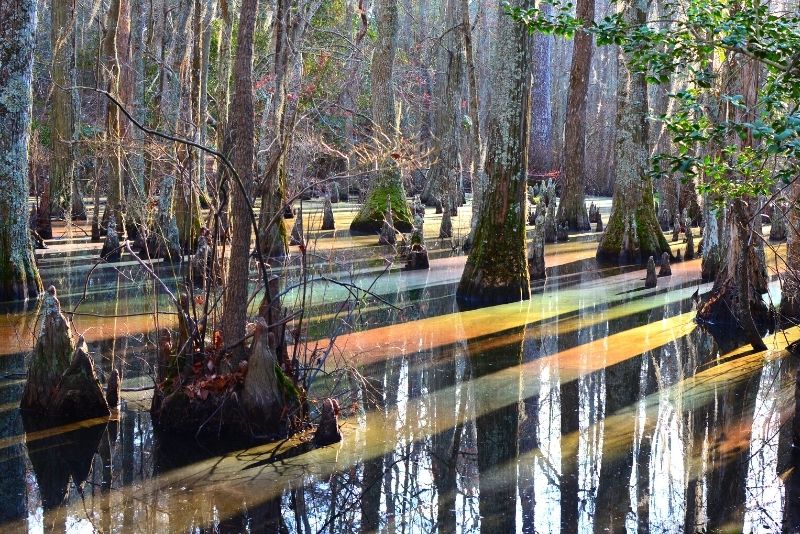 Walk in the footsteps of the first English colonists who landed here in 1607. Everyone, from merchant mariners to infamous pirates, has navigated the waterways of First Landing State Park, and now it's your turn.
Hiking along the mysterious swamp trails beside hidden lagoons is one of the most iconic things to do in Virginia Beach. Watch out for rare wildlife on the way!
8 – Watch dolphins in the wild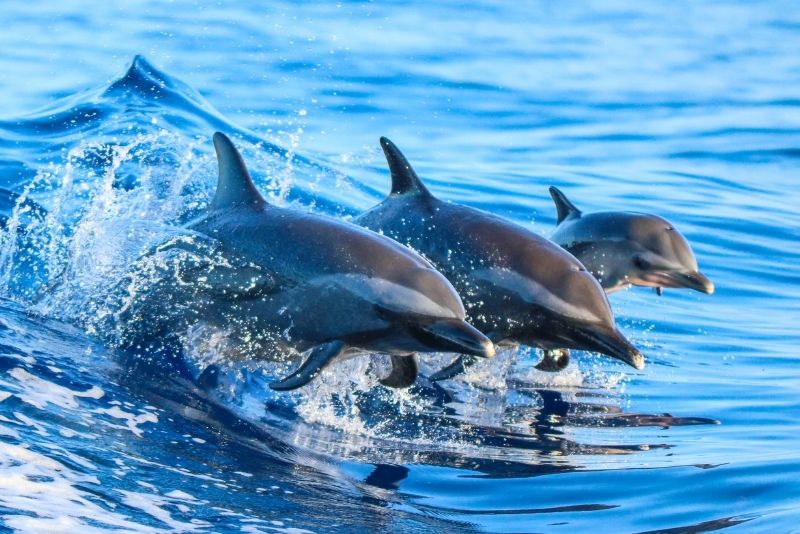 See these friendly marine mammals up close in their natural habitat along the Virginia Beach coastline. You can cruise out to sea on a boat tour, keeping your eyes peeled for the tell-tale signs of dorsal fins slicing through the water.
Or ramp the adventure up a notch and join a kayaking excursion for a more intimate dolphin encounter. Remember to pack your camera!
dolphin watching in Virginia Beach
9 – Visit the Virginia Museum of Contemporary Art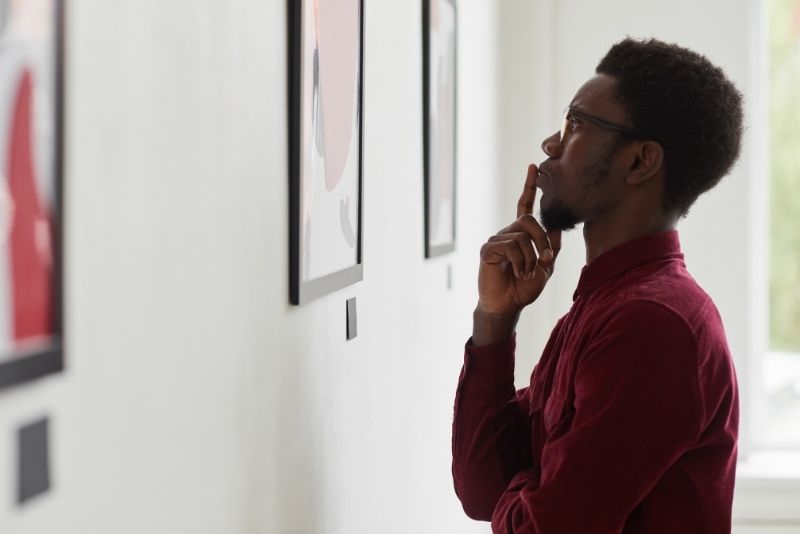 Enter the Virginia Museum of Contemporary Art with an open mind and you never know what you might discover. There are regularly changing exhibitions with sculptures, paintings, and photographic exhibits to behold. Visual media also plays a huge part in bringing your creative mindset to life.
There's something for all visitors here, with galleries showcasing everything from food films to glazed pottery.
10 – Race the tracks at Motor World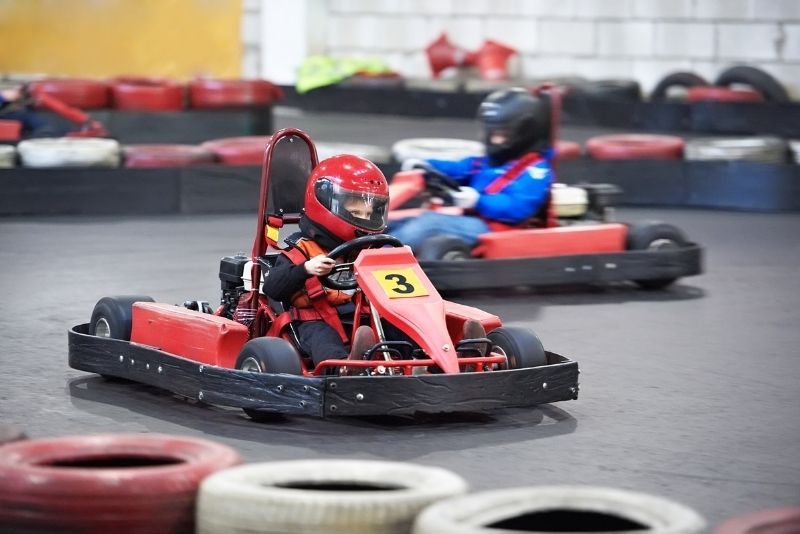 Strap on your helmet, take the wheel, and get ready for an epic go-kart race against your friends at Motor World. You'll be negotiating 11 different tracks and choosing from 16 types of go-karts!
Then head to the amusement park for fun, family-friendly rides. Feel the thrills as you take on the heart-thumping Skycoaster and emerge victorious in the bumper boat battle.
11 – Ride a pony at Hunt Club Farm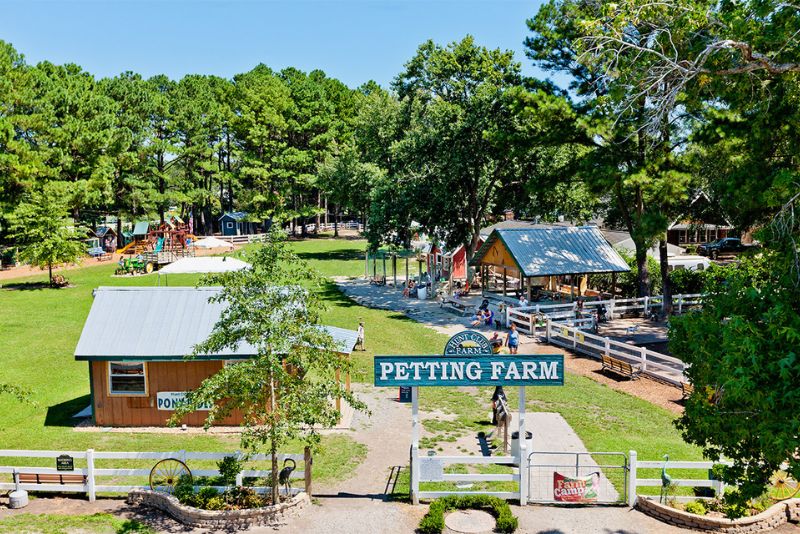 Discover Virginia Beach's agricultural heritage at Hunt Club Farm, offering something for kids of all ages. On the farm, they raise chickens, goats, and other livestock.
Read more 25 Best Things to do in Virginia Beach
Visit their Petting Farm and make friends with goats, chickens, cows, sheep, donkeys, llamas, and pigs. Explore the BirdWalk Aviary and chat with the parakeets.
You can even take a pony ride or climb the netted and wooden bridges to the branches above on the amazing TreeWalk Adventure.
They also ​have an incredible Farm Market and host fun events like the Harvest Fair, Haunted Hunt Club Farm, and Easter Egg Hunt. Moreover, birthday parties and private events can also be hosted at the farm.
Take a look at all the activities offered for a fun day out in Virginia Beach!
12 – Zoom along the coast by jet ski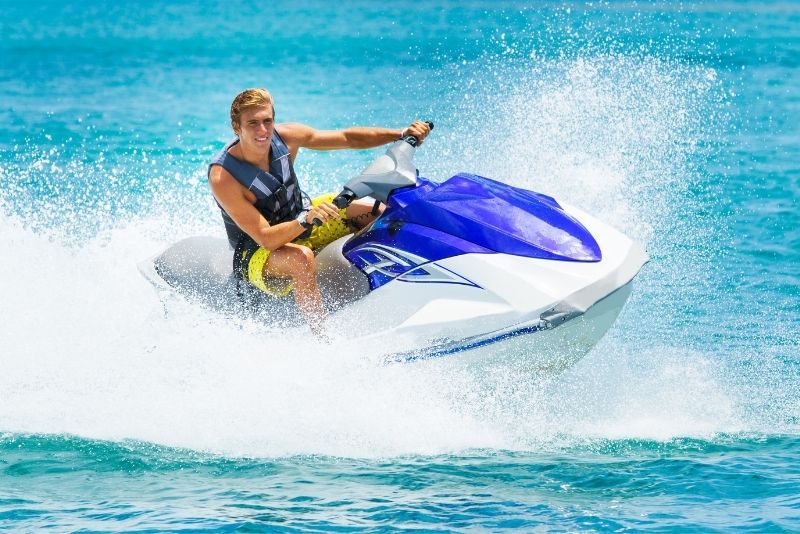 Hang on tight as you power through the waves on an adrenaline-fueled jet ski adventure. You can ride solo or with a friend, and no experience is required.
As you splash through the surf remember to drink in those superb Virginia Beach views, and keep your eyes peeled for wildlife as you head into open water. You might even see a dolphin!
13 – Cool off at Ocean Breeze Waterpark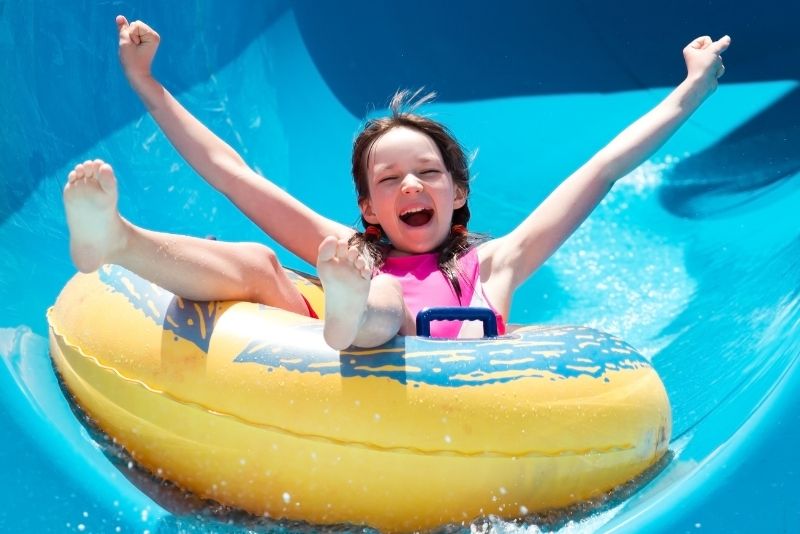 Scream in delight as you plunge down flumes at Ocean Breeze Waterpark. Will you dare to take on the spirals of the Sea Serpent or the centrifugal forces of the Vortex?
For something relaxing, float down Adventure River, passing by hidden coves and tumbling waterfalls. Younger explorers love splashing around Hook's Lagoon, where pirate ships and water cannons will have them squealing in delight.
14 – Go stand-up paddleboarding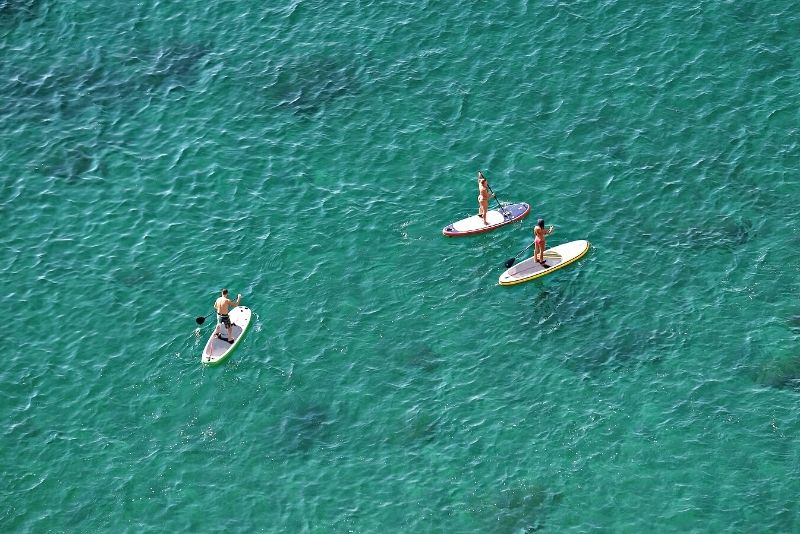 There are lots of fun things to do in Virginia Beach, but having a go at stand-up paddleboarding will give you the most laughs! It doesn't take long to master your balance, but do expect to get wet trying.
Once you've got the hang of it, you'll be paddling stealthily along the bay, spotting dolphins, herons, and kingfishers in the wild. Bliss!
paddleboarding in Virginia Beach
15 – Go wild at Atlantic Fun Park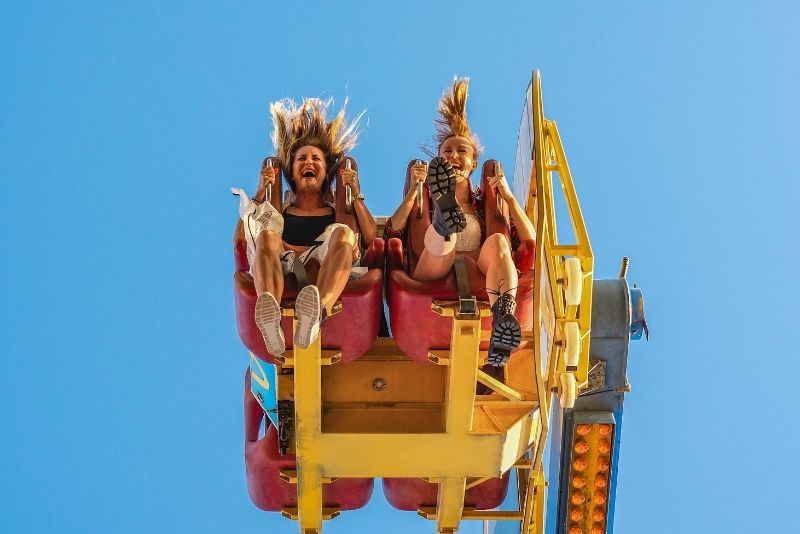 Enjoy a spin on the biggest Ferris wheel in Virginia Beach at the family-friendly Atlantic Fun Park. The views from the top are the best in town!
There are 16 epic rides at the amusement fair, so go at sundown and make an evening of it. Will you brave the Gravitron or the 100-foot tall Skyflyer? Tuck into cheesy pizza and fries afterward.
16 – Discover historic planes at the Military Aviation Museum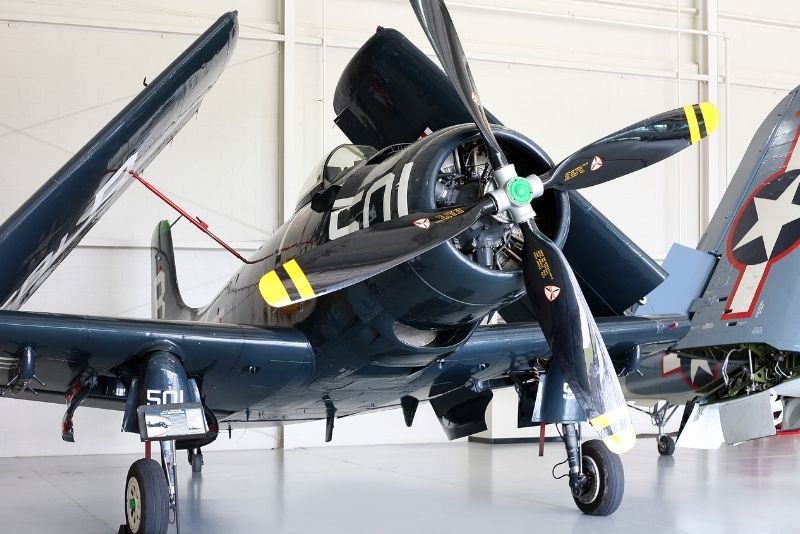 Marvel at one of the largest collections of aircraft from World Wars One and Two at the Military Aviation Museum. You'll be exploring over 100 acres of hangars, exhibits, and control towers.
The best bit is seeing the planes in action, swooping through the skies, demonstrating their moves. Finish with a visit to nearby Jerrassic Park to walk beside life-sized dinosaur sculptures.
17 – Explore Mount Trashmore Park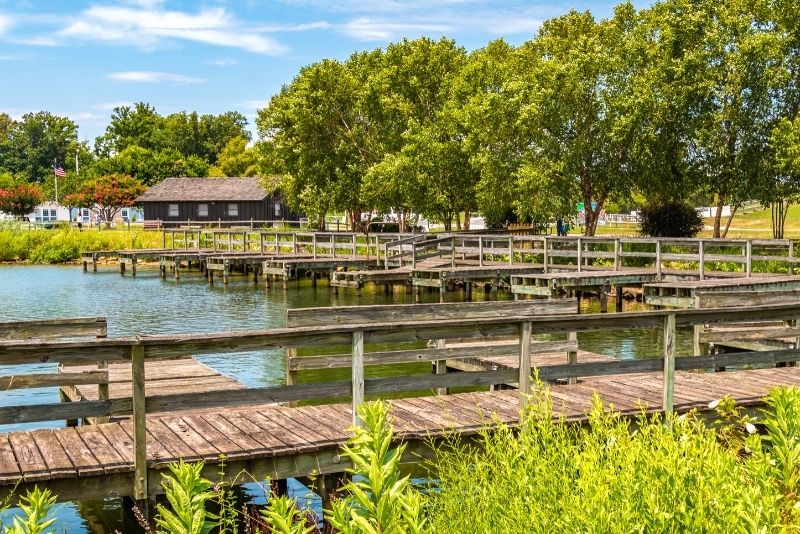 Once a landfill site, today Mount Trashmore Park is a green city space where locals and visitors go for recreation. The man-made mountains, lakes, and adventure playgrounds offer an escape from the city bustle.
Climb Mount Trashmore for views and bragging rights or go kayaking on Lake Windsor and see if you can spot the fish. Take a picnic and spend the afternoon there.
Directions in Google Maps
18 – Ride rollercoasters at Busch Gardens in Williamsburg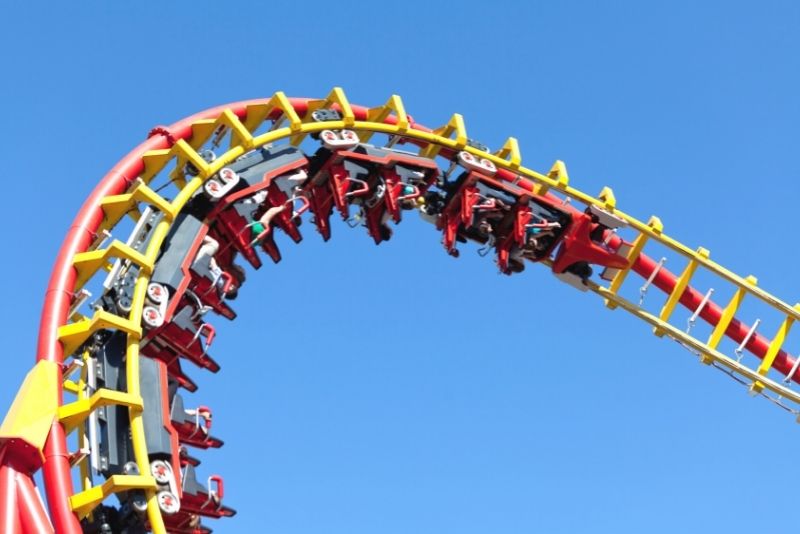 It's all aboard the mighty Griffon for a rip-roaring ride on one of Virginia's most epic rollercoasters. The Busch Gardens in Williamsburg are home to an astonishing range of heart-pumping rides, with loop-the-loops and lofty log flumes stealing the show.
Fancy something a little more sedate? Then check out the spinning teacups and the antique carousel for that ultimate fairground feel.
19 – Go indoor skydiving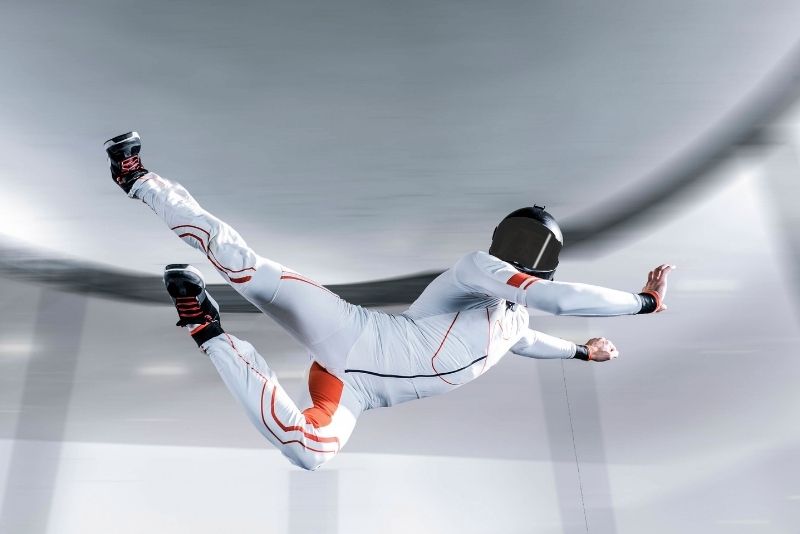 Discover the sensation of free-falling without having to jump out of a plane. Indoor skydiving is far less terrifying but comes with the same adrenaline rush. In fact, it's one of the top things to do in Virginia Beach for adventure junkies.
Let your imagination run wild as you float in the state-of-the-art tunnel, battling wind speeds that reach up to 180 miles per hour.
indoor skydiving in Virginia Beach
20 – Work up a sweat at DEFY Trampoline Park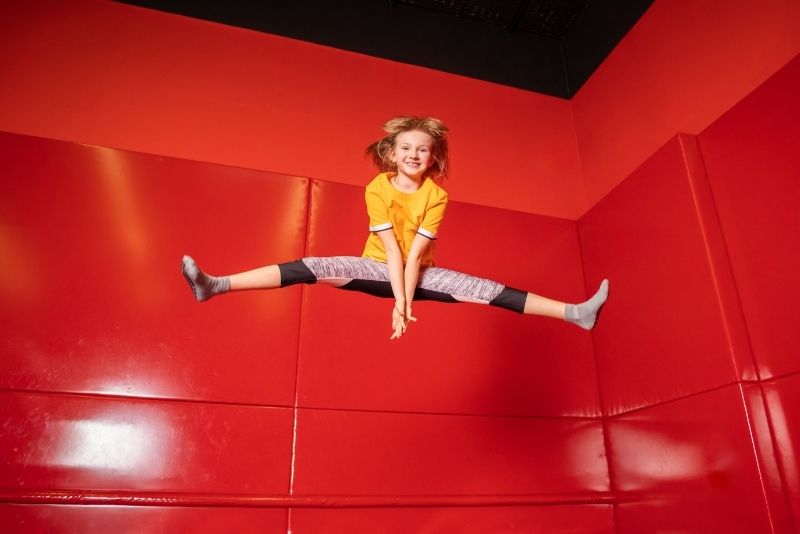 Show off your moves at the DEFY trampoline park in Chesapeake. Practice slam dunks on the bouncy basketball courts and see if you can keep your balance on the battle beams.
Up the action with a game of extreme dodgeball, where wall-to-wall trampolines give you an extra lift. Wannabe ninjas will love tackling the obstacle course and the vertical warped wall.
21 – See animals in action at the Virginia Living Museum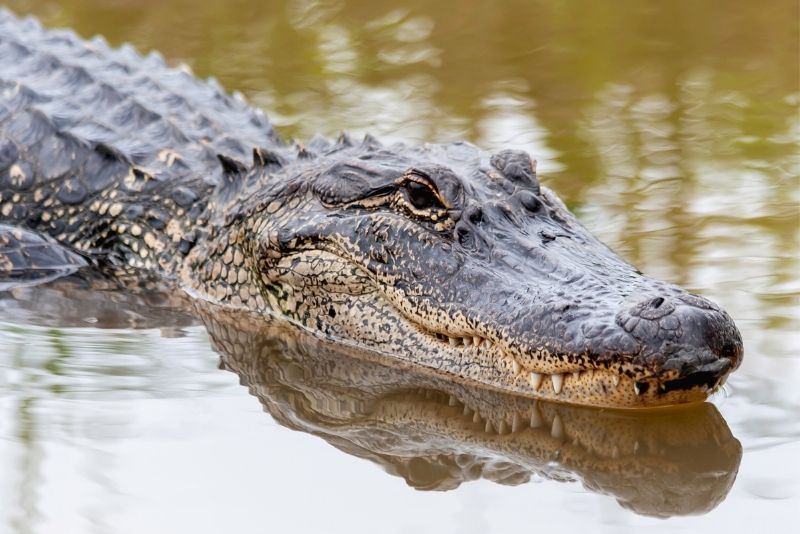 There are over 250 species at the Virginia Living Museum, which offers a sanctuary to injured and orphaned animals. If you've ever wanted to meet a red wolf or a tiger salamander, this is your chance.
Travel back to prehistoric times on the Dinosaur Discovery Trail, and enjoy an interactive planetarium show to find out whether T-Rex could see the stars!
22 – Smell the roses at Norfolk Botanical Garden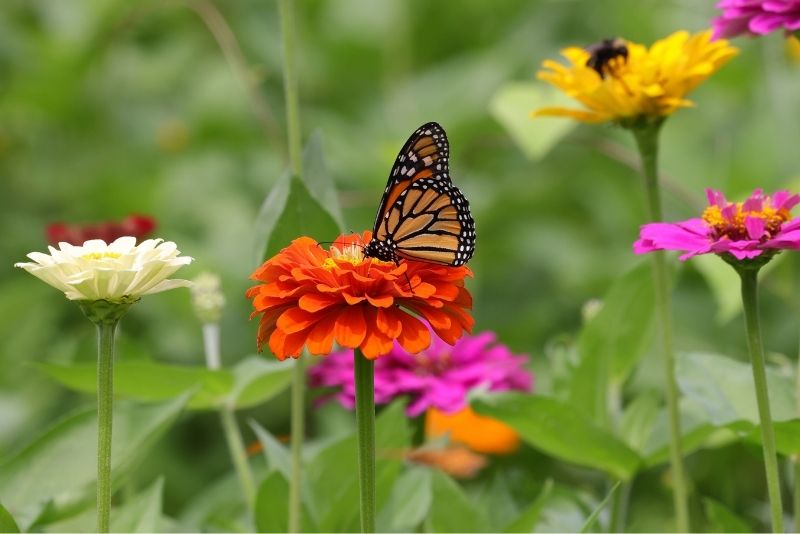 Norfolk Botanical Garden is the largest in Virginia, boasting 175 acres blooming with thousands of endemic and exotic plant species. Wander through 60 themed gardens where the air is perfumed with the sweet scent of roses, hydrangeas, and camellias.
Don't miss the Butterfly House and see if you can spot the brightly colored monarchs and giant swallowtails flitting about the flowers.
23 – Go whale watching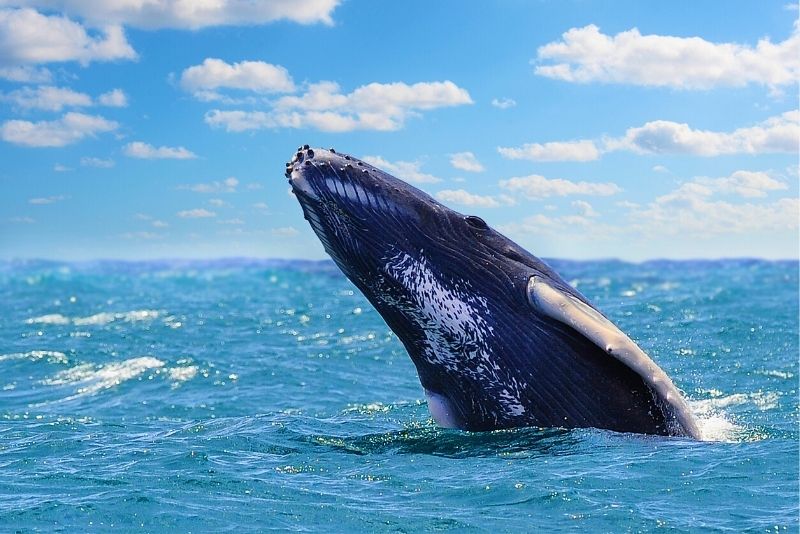 Whale watching is one of the most moving things to do in Virginia Beach, with boat cruises taking you deep into the realm of these gentle giants.
Be amazed as the humpbacks slap their flippers and even breach the ocean surface, putting on quite a show. The onboard naturalist will explain the meaning behind these playful antics.
Sightings are at their best between December and February.
24 – Listen to live music in Neptune's Park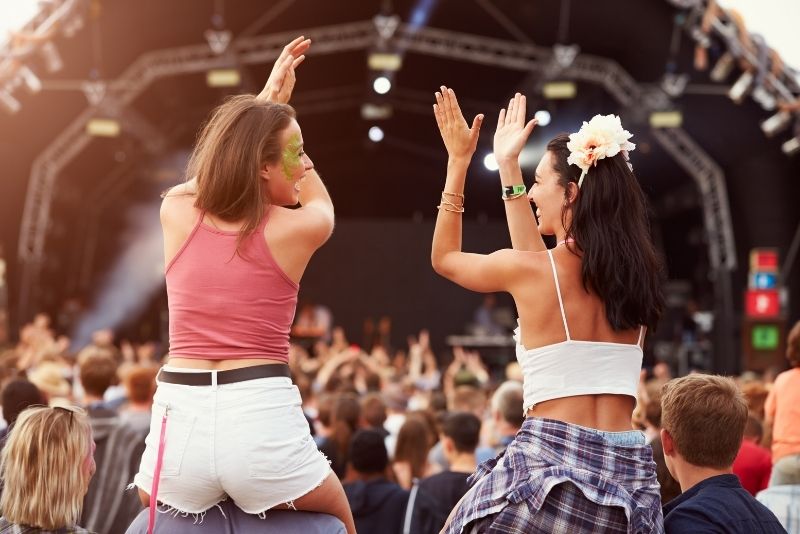 Visiting during summer? Then take in one of the nightly open-air concerts at Neptune's Park on Virginia Beach's sizzling Oceanfront.
There are live events all year round at this grassy beachside park, all held under the watchful gaze of the giant Neptune statue. Sip vintage reds at the Fall Wine Festival and watch fireworks at the Boardwalk Weekend in September.
Directions in Google Maps
25 – Soar like a bird on a parasailing mission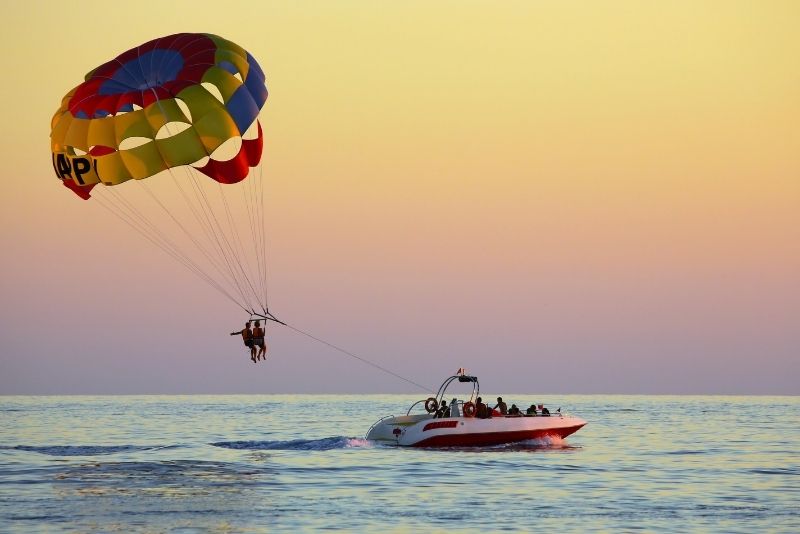 Fly high above the ocean as you parasail along the stunning Virginia Beach coastline. Opt for a tandem flight to share the experience with your friends.
From your aerial perch, you'll enjoy epic views that more than match the feeling of pure adrenaline rushing through your veins. The photos taken by the crew will give you serious kudos back home!
26 – Solve riddles on a scavenger game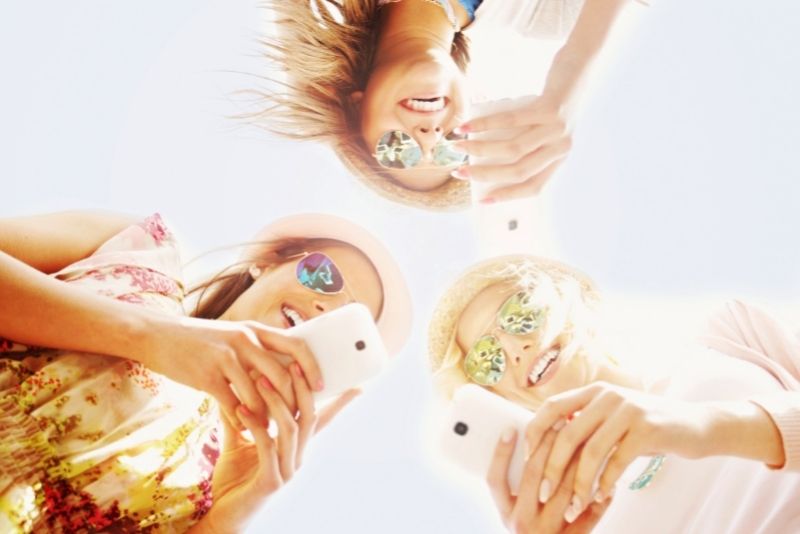 Unleash your inner Sherlock and take on brain-busting challenges during your Virginia Beach scavenger hunt. Solve mysterious puzzles and follow secret clues to some of the city's top landmarks.
Using an app and working with your team, see if you can crack codes and discover hidden gems well off the beaten tourist trail. Have you got what it takes to complete the mission?
scavenger games in Virginia Beach
27 – Visit the FunVille Playground and Café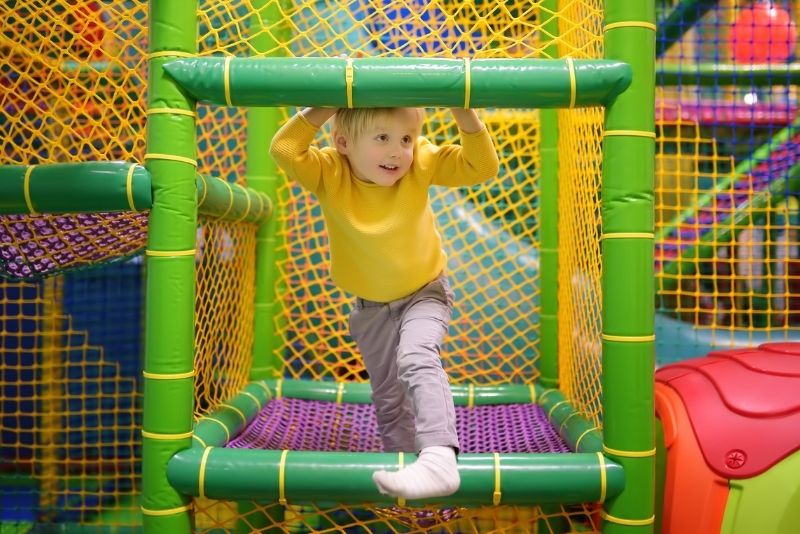 Let the little ones loose at the legendary FunVille Playground. They'll love swinging on ropes and busting aliens in the arcades, as well as taking on their friends in bumper car races.
Multiple playgrounds and the inflatable sports zone will keep kids entertained for hours, while you put your feet up at the café. There's a virtual reality gaming area for bigger adventurers too.
28 – Discover the Naval Aviation Monument Park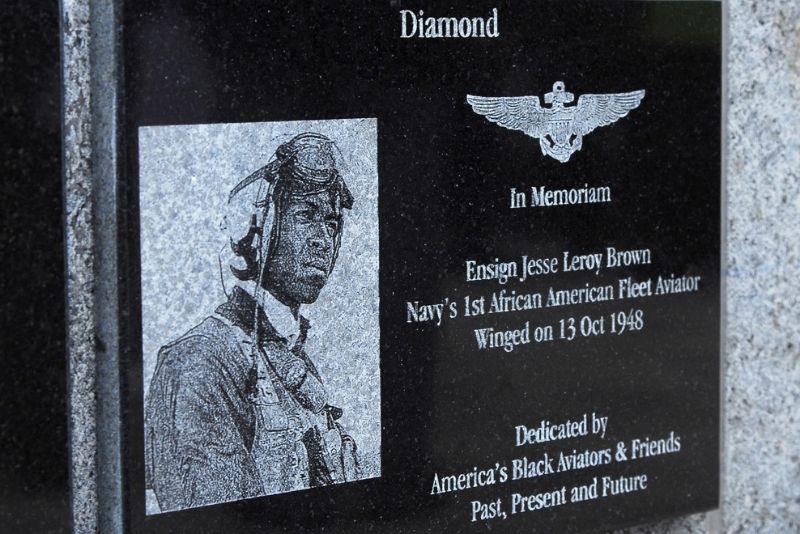 You can't help but feel patriotic as you visit the Naval Aviation Monument Park, which honors pilots from the 20th century through to the present day.
Check out the statue of Eugene Ely – the first aviator to fly from a ship's deck. Make sure you read the storyboards that pay tribute to the brave souls who took to the skies to defend their country.
Read more Try These 15 Amazing Things to Do on Your Visit to Glacier National Park
Directions in Google Maps
29 – Play a round of golf
Practice your swing on some of the finest golf courses in Virginia Beach. For a country club setting, book a game at the 72-par championship course at Cypress Point. It's a great choice for golfers of all levels.
Up for a challenge? Then take on the holes at Heron Ridge Golf Club and navigate your way through wetlands, lakes, and natural depressions.
30 – Browse Virginia Beach Surf & Rescue Museum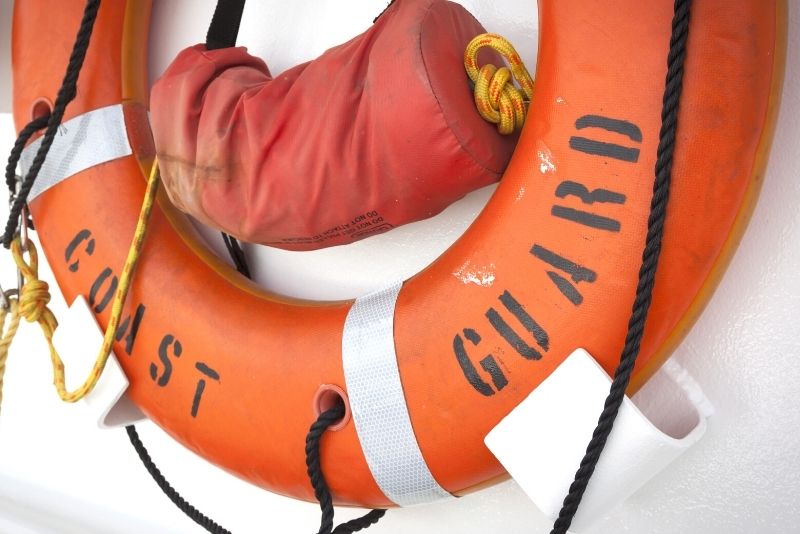 The sea has always been a huge part of life here at Virginia Beach. Visiting the Surf and Rescue Museum will give you a fascinating insight into the local maritime heritage and coastal communities.
Have a look at fun exhibits like the swivel gun from the HMS Liberty and learn how to tie life-saving knots used by the coastguards.
31 – Explore the Great Dismal Swamp National Wildlife Refuge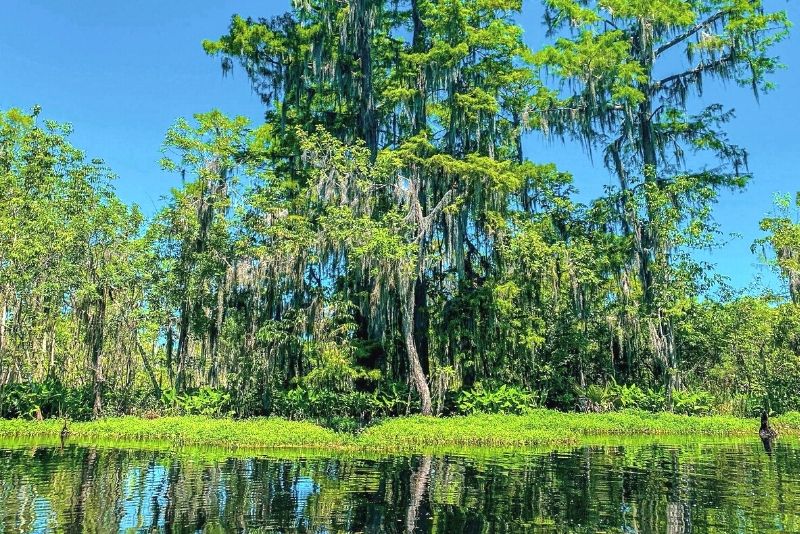 This unique habitat once stretched over a million acres across Virginia. Today, the Great Dismal Swamp National Wildlife Refuge is the last remaining protected tract of land and a great place for animal encounters.
As you explore the trails, you might catch glimpses of otters, raccoons, and even black bears. There are flying squirrels and bog lemmings too, so keep your camera handy.
Directions in Google Maps
32 – Enjoy a tour of Lynnhaven House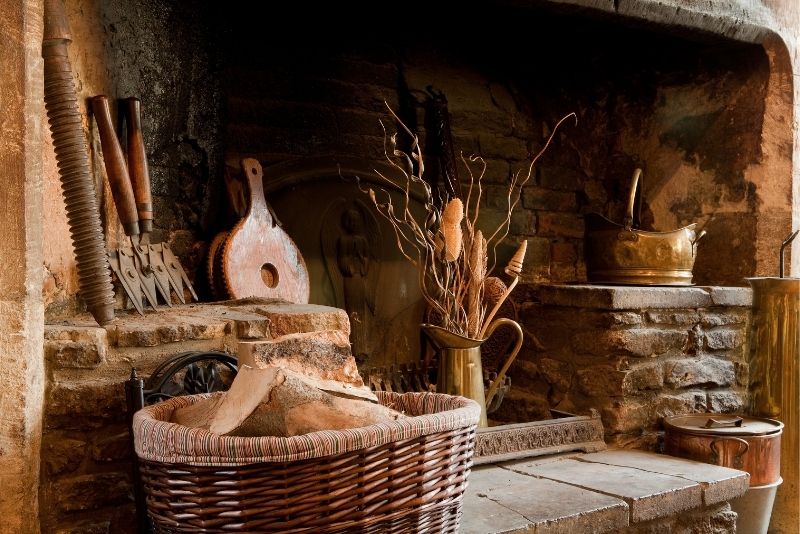 One of the more unusual things to do in Virginia Beach is to visit Lynnhaven House. Also known as the Wishart-Boush House, the dwelling was built in 1725 and is a fine example of Virginia vernacular architecture.
Take a guided tour of the household and find out what daily life was like back in the 18th-century. Can you imagine yourself living here?
33 – Take on the Adventureworks wetland zip line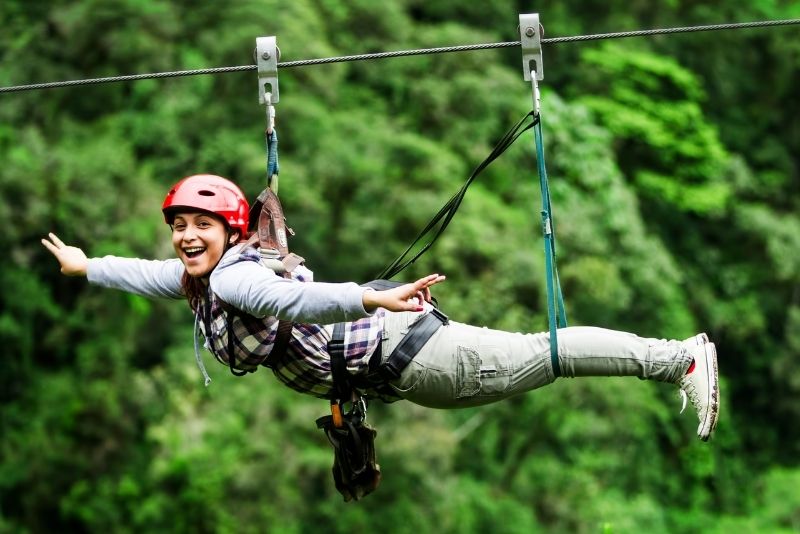 Fly through the trees as you conquer the Adventureworks zip line in the mysterious wetland forests. You'll be scaling teetering towers before taking a leap of faith and zooming through the canopy.
Crank the adrenaline up a notch on a moonlight tour, where zip lining in the dark will have your imagination working in overdrive. Go on, give it a whirl.
zip lining in Virginia Beach
34 – See the birds at Back Bay National Wildlife Refuge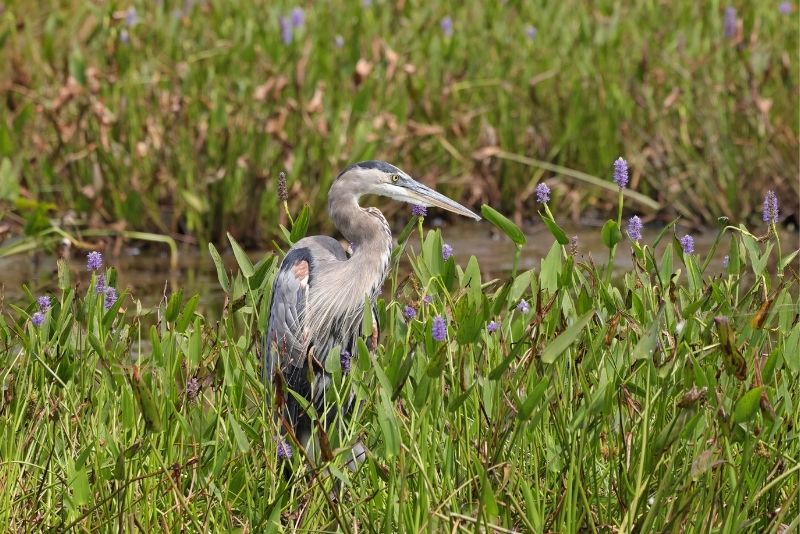 Back Bay National Wildlife Refuge is home to thousands of migratory birds, who come here to feed and rest during their long journeys. Ospreys are the stars of the show, and you might see them hunting for dinner in the shallow waters.
Lace up your boots and hit the hiking trails, or paddle along Back Bay in a kayak for a closer look.
35 – Slurp slush at Waterman's Surfside Grille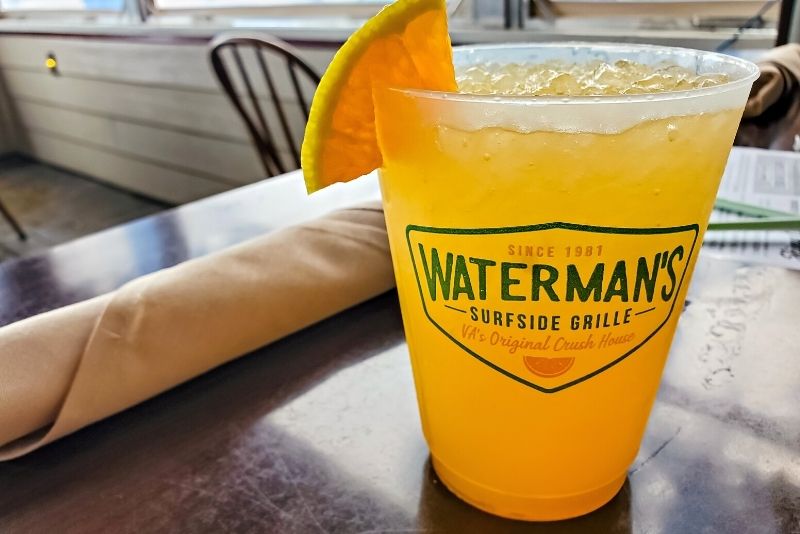 There's no better way to cool off than with a refreshing orange crush from Waterman's Surfside Grille. A dose of fresh juice, triple sec, and lemonade really hits that sweet spot.
Feeling peckish? Then tuck into the locally caught seafood, with crab fries, fish tacos, and buttered scallops all on the menu. This casual, oceanfront restaurant makes for a chilled and tasty evening out.
36 – Discover the Atlantic Wildfowl Heritage Museum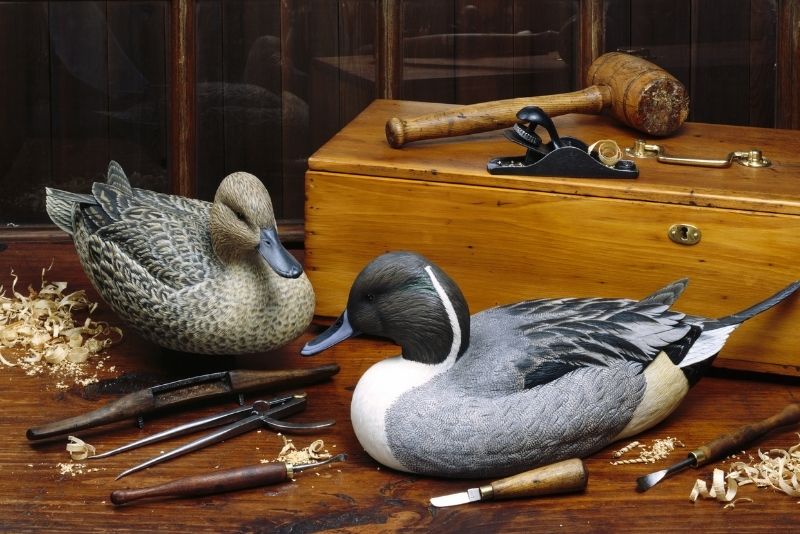 Sitting just across the road from the beach, the Atlantic Wildfowl Heritage Museum is housed in a 19th-century boardwalk cottage. Bird enthusiasts will enjoy the impressive range of wildfowl artifacts and exhibits exploring the local coastal heritage.
You can watch live wood carving demonstrations and pop into the gift shop on your way out. The best part is that's it's totally free to enter!
37 – Beat the clock at Escape2Win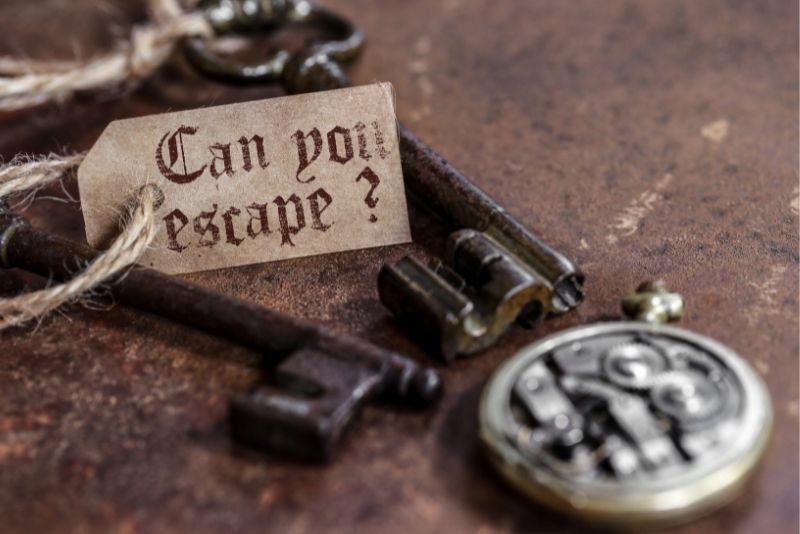 Pit your wits against the mysteries and challenges of an escape room, Virginia Beach style! Choose from the murky world of the Explorer's Club, an abandoned spaceship, and a grisly murder scene.
Be wary of ghostly goings-on as restless spirits seek eternal vengeance and ruthless murderers plot in the shadows at Escape2Win. You'll need all your brain cells in gear to complete this epic mission.
38 – Land a whopper on a fishing trip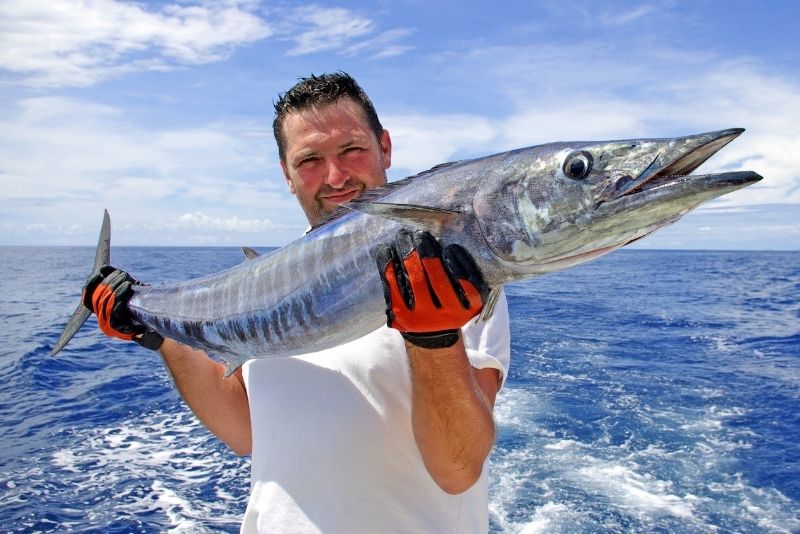 Sports fishing is at the top of its game at Virginia Beach, so your chances of catching something epic are high. Cruise out to sea and discover what the fuss is all about.
See if you can hook a prized rockfish, or wrestle with flounders and groupers as they dance on the end of your line. Marlin and tuna are also up for grabs.
fishing in Virginia Beach
39 – Ride the surf like a pro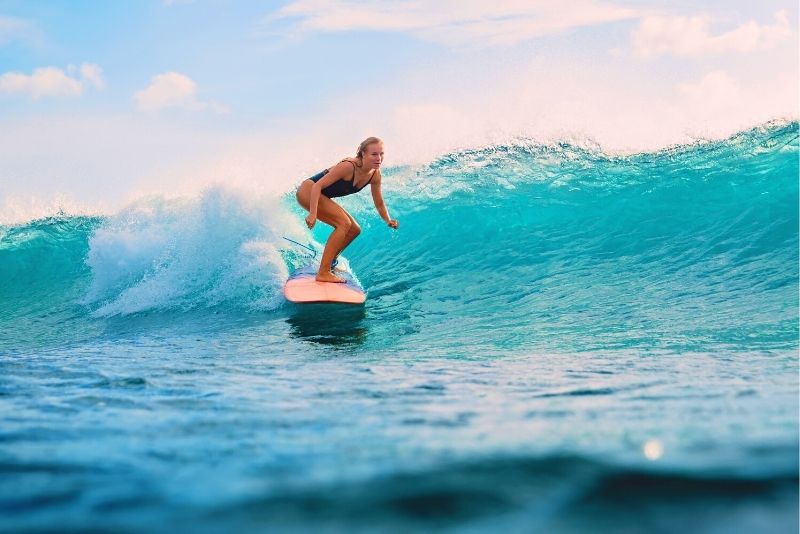 One of the most thrilling things to do in Virginia Beach is to take on the waves and have a surfing lesson right here on the beach. You'll learn the ropes from your expert instructor before plunging into the water to practice your moves.
Been surfing before? Then you can rent a board and conquer those rollers as they rush towards the shore.
40 – Indulge at the Coastal Virginia WineFest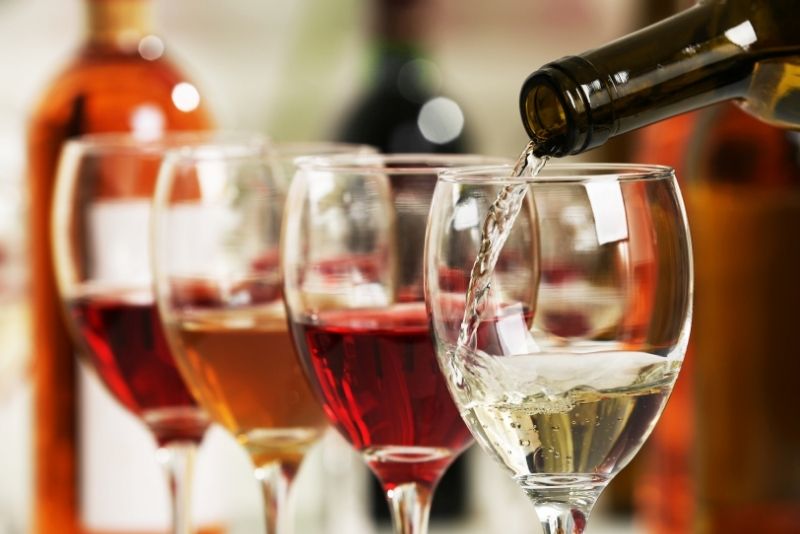 Get to know your grapes at the Coastal Virginia WineFest. You'll be sipping vintage wines and craft beers while swaying along to live music from local DJs.
Some of the best wineries in Virginia will be showcasing their wares, so it'll be quite a treat for the connoisseurs. Don't miss the grape barrel stomping competition or the art displays in the distillery den.
41 – Get active at Surge Adventure Park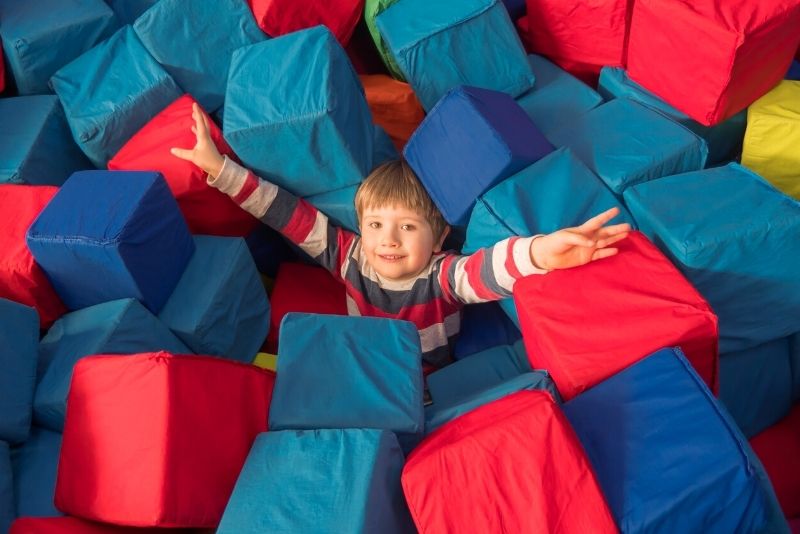 Let off some steam as you take on the mega activities at Surge Adventure Park. This fun-packed trampolining world will keep you on your toes, quite literally!
Bounce around on the main court to get into the zone, then tackle the Wipeout course and trapeze to show off your moves. See if you can scale the climbing tower without falling back down to earth.
42 – Cruise on the Spirit of Norfolk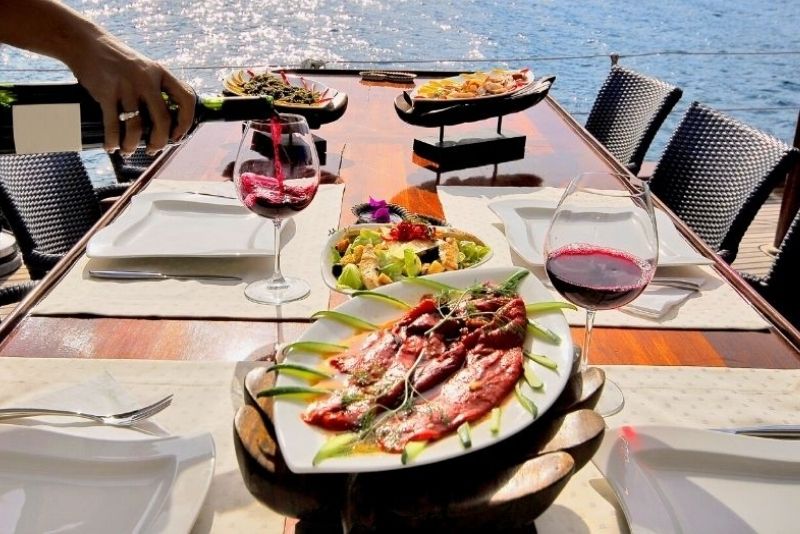 Set sail on the Spirit of Norfolk and enjoy a lunch cruise along the Elizabeth River. Spot key landmarks and naval ships while tucking into a delicious buffet lunch.
Get into the party mood on an evening dinner cruise, with drinks and dancing on deck in the moonlight. The Norfolk skyline lights up after dark for a magical backdrop to your night out.
Spirit of Norfolk boat tours
43 – Take in a show at the Harrison Opera House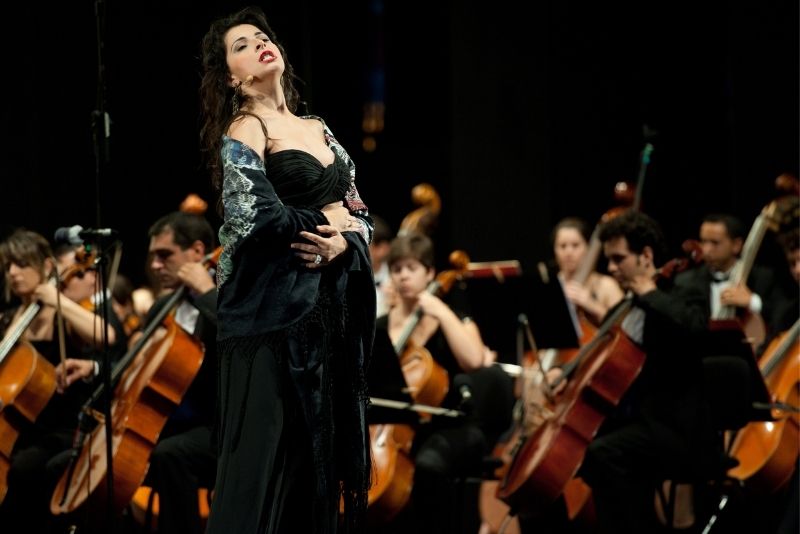 The historic Harrison Opera House is intimate and glitzy, with sparkling chandeliers and sweeping staircases making you feel like royalty. Enjoy glasses of fizz and soak up the glamor before the concert.
The best seats in the house are the boxes, so bag one of these if you can. Then settle in as the orchestra strikes up the first notes.
44 – Hang fast at Virginia Beach Rock Gym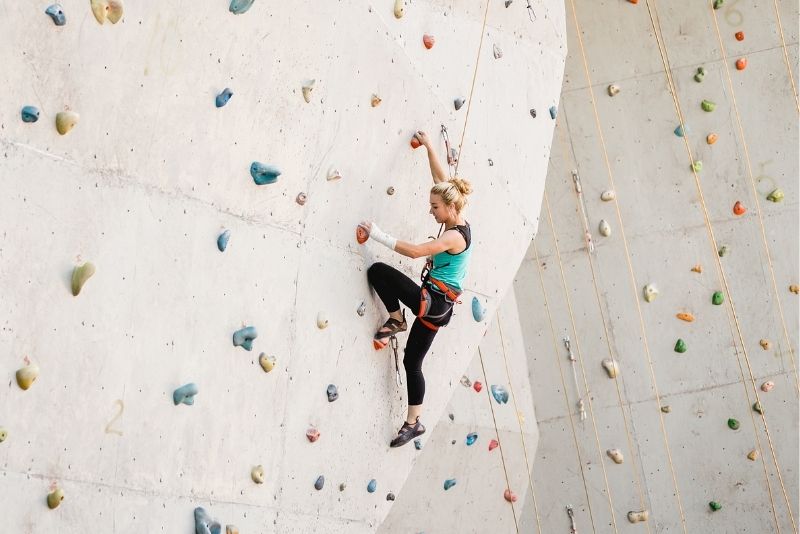 Get to grips with gravity at the Virginia Beach Rock Gym – will you be able to cling on long enough? This indoor bouldering site has all the vertical walls, overhangs, and crash mats you need to put your skills to the test.
First time climbing? Then try an introductory lesson and see if you have what it takes to reach the top.
45 – Tour the Adam Thoroughgood House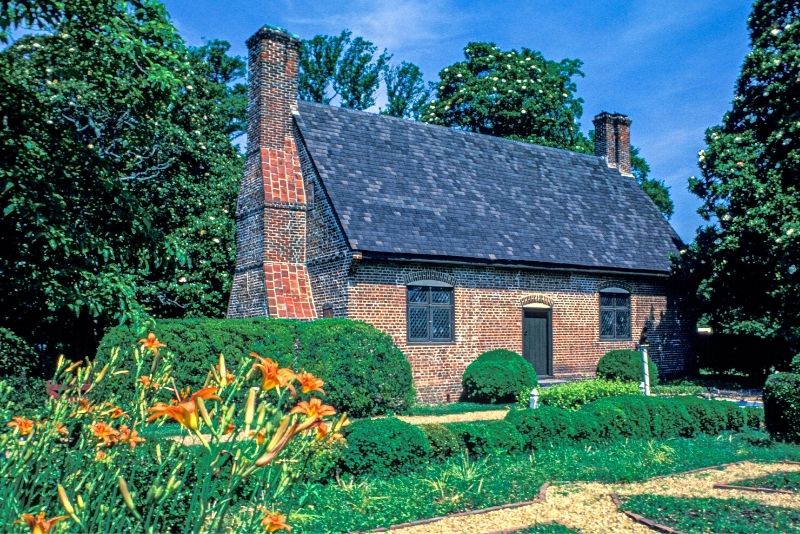 Built in the early 18th century, the Adam Thoroughgood House is one of the oldest remaining colonial dwellings in the area. If you're looking for cultural things to do in Virginia Beach, this ticks all the boxes.
A designated National Historic Landmark, the house can be visited on a free guided tour. Check out the dramatic spiral staircase and take a stroll through the landscaped gardens.
46 – Have lunch at The Bee and The Biscuit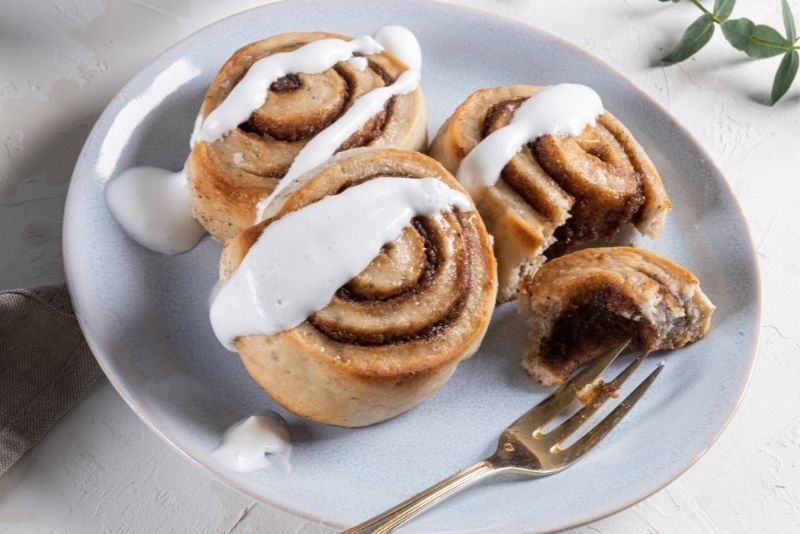 Sip mimosas and bite into fresh cinnamon rolls as you relax in the patio garden at The Bee and The Biscuit. Set in a charming early 20th-century cottage, this quaint restaurant is a bit of an insider secret in Virginia Beach.
The produce is fresh and locally sourced, with tempting biscuits, acai bowls, and shrimp grits that will make your mouth water.
47 – Visit the Cape Henry Lighthouse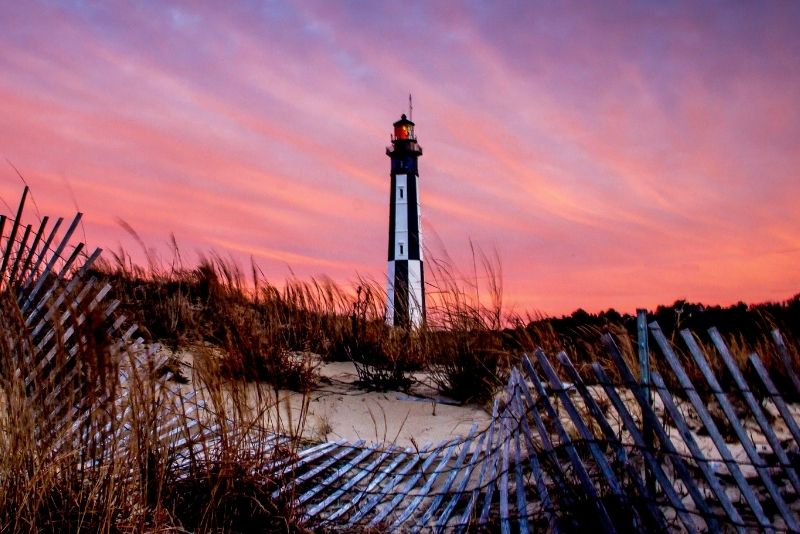 Standing watch over the First Landing site as well as the Atlantic Ocean, the Cape Henry Lighthouse is one of the iconic sites of Virginia Beach. Built in 1881, the majestic lighthouse guided travelers in from the treacherous waters for nearly a century.
Read more Things to Do in Acadia National Park When It Rains
Today, visitors can take a tour, climb the lighthouse tower for superb sea views, and visit the museum to learn more.
Directions in Google Maps
48 – Get spooked at the Nightmare Mansion Haunted House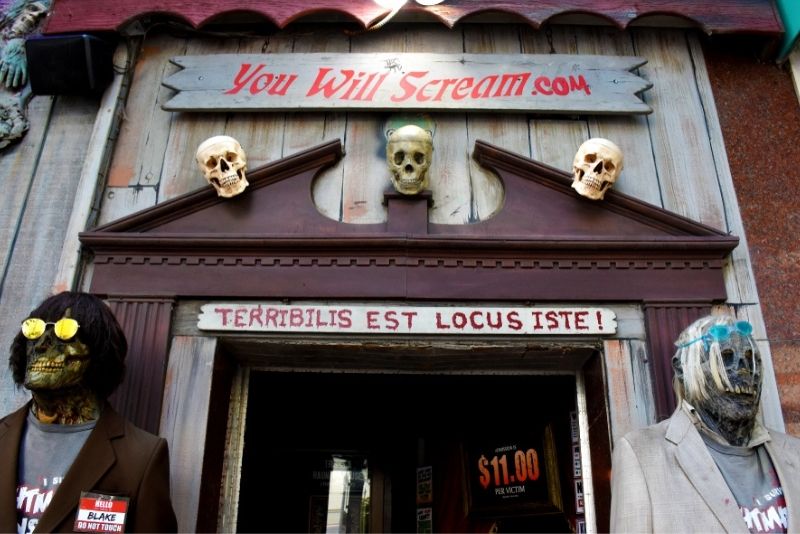 Steel your nerves and steady your racing heart as you creep through the most haunted house in Virginia Beach. The Nightmare Mansion is aptly named, with dark corridors and eerie hallways that will make your hair stand on end.
Watch out for ghouls jumping out from the gloom as you take on this bone-chilling experience. Will you make it out alive?
49 – Explore the Lake Lawson and Lake Smith Natural Area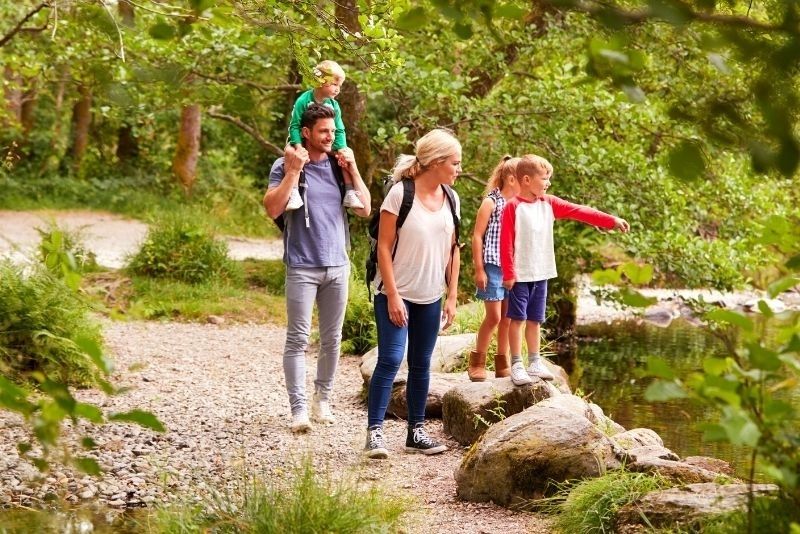 This pretty wilderness preserve sprawls across 42 acres, with over 12,000 feet of shoreline to explore. Popular for fishing and boating, the Lake Lawson and Lake Smith Natural Area is a welcome respite from the busy city.
Hop in a kayak and relish the tranquility as you paddle around these calm waters. Then hit the hiking trails and search for wildlife.
Directions in Google Maps
50 – Tour the Tarnished Truth Distilling Company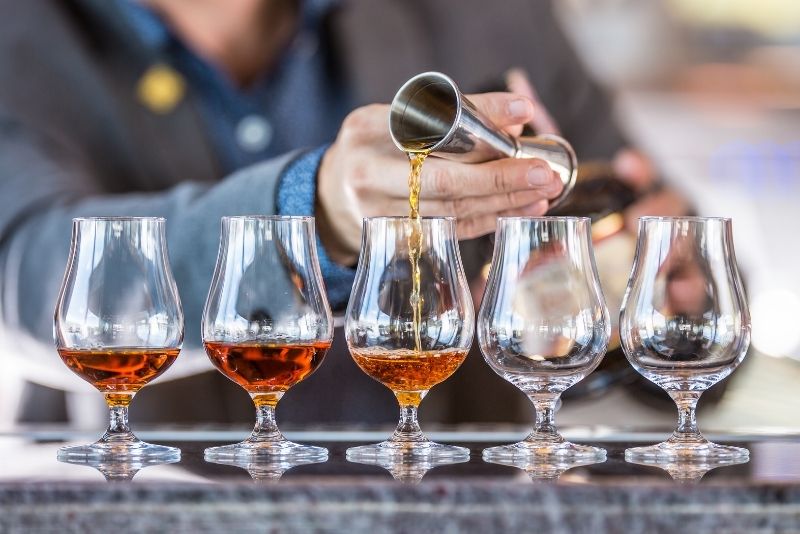 Distilling in Virginia began back in the 17th century, and it's a huge part of the culture and heritage here in town. To learn more, and to taste the results of this ancient tradition, take a tour of the Tarnished Truth Distillery.
You'll be privy to insider secrets and will discover the special ingredients that make these whiskeys, gins, and bourbon creams so moreish.
51 – Get arty in the ViBe Creative District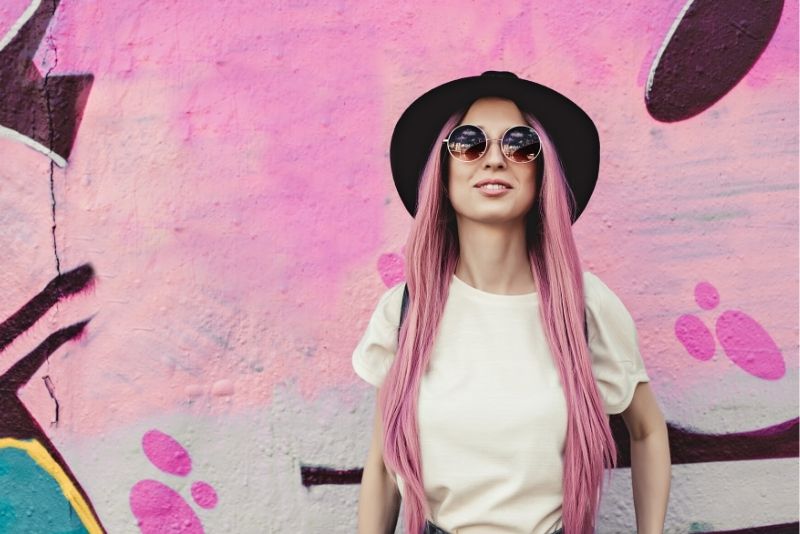 Explore beyond the Boardwalk in the ViBe Creative District. This hub of trendy restaurants, quirky museums, and independent boutiques attracts artistic spirits from far and wide.
Check out the wares at the weekly market and taste the fresh produce from farms and wineries in the local region. During the summer festival season, you can admire brightly-colored murals by renowned regional artists.
52 – See the Norwegian Lady Statue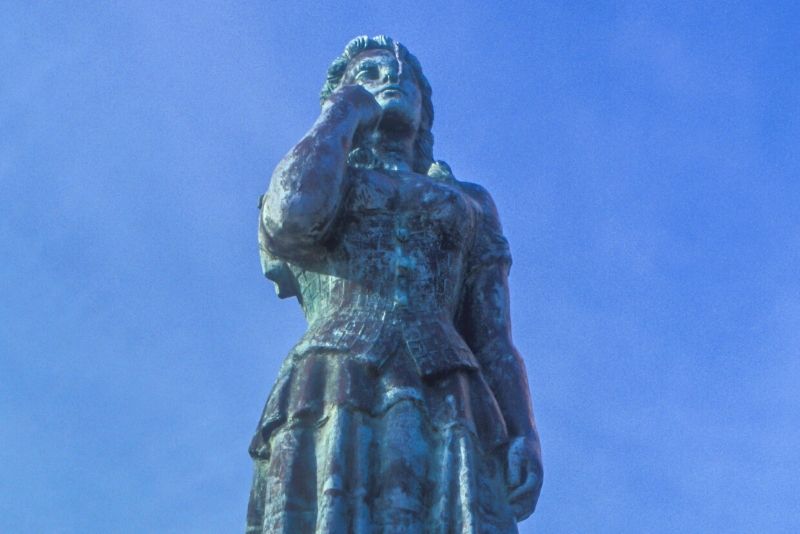 In 1891, a Norwegian ship ran aground near Virginia Beach during a storm. Locals braved the tempestuous waves to rescue some of the crew, and the washed-up figurehead was erected on the shore before eventually being destroyed by a hurricane.
The current Norwegian Lady Statue was sculptured in 1962 and now stands on the Boardwalk as a memorial to the lives lost that day.
haunted tours in Virginia Beach
53 – Meet the spirits of Ferry Plantation House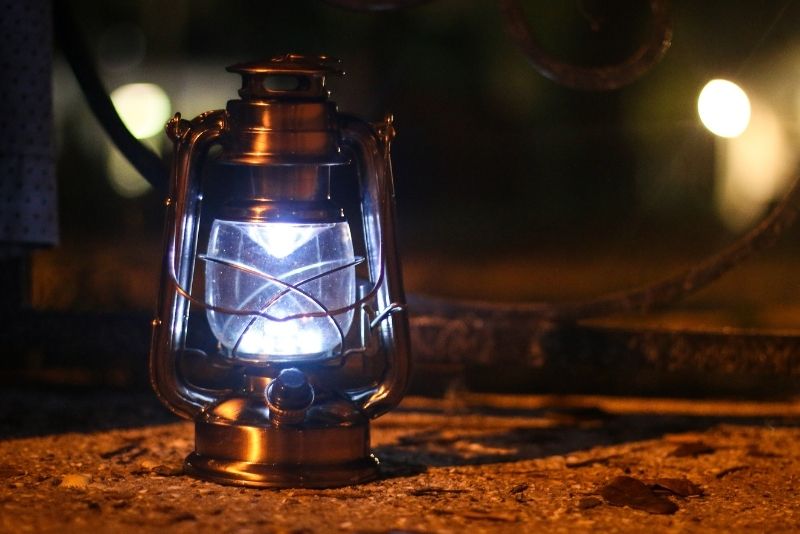 One of the spookiest things to do in Virginia Beach is to go on a ghost tour at Ferry Plantation House. With 17th-century foundations, this restored brick dwelling is up there with the most haunted sites in the States.
Spirits of Native Americans, slaves, and even witches roam the corridors, and lights often flicker on by themselves. Who will you encounter during your visit?
54 – Enjoy in-theater dining at the Beach Cinema Alehouse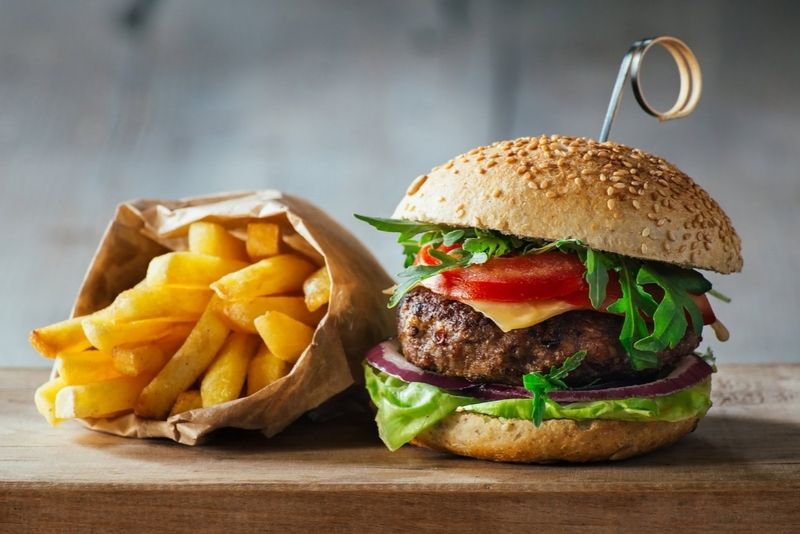 Treat yourselves to dinner and a show at the Beach Cinema Alehouse. Your evening starts with drinks at the bar, then it's time to settle into your comfy theater seats.
The best bit? You can order food right from your chair, so tuck into burgers, nachos and pizza while watching the big screen. Wash it all down with a pitcher of beer.
55 – Explore underwater with Lynnhaven Dive Center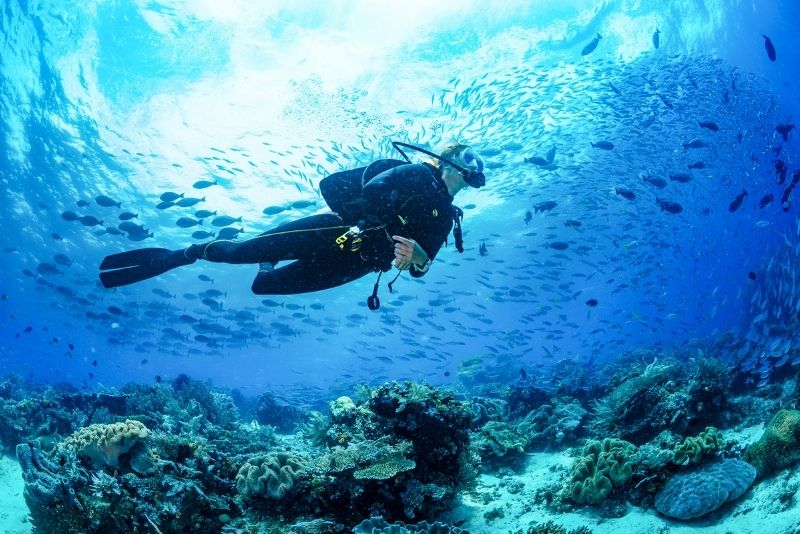 Get up close to shipwrecks as you glide over the "Graveyard of the Atlantic" on an epic scuba diving excursion. You'll be swimming along reefs and watching as turtles and rays scour the seabed for breakfast.
Lynnhaven Dive Center also offers fun snorkeling tours for those who don't fancy strapping on a scuba tank. See if you can find Nemo in this magical marine kingdom.
56 – Eat out at Catch 31 Fish House and Bar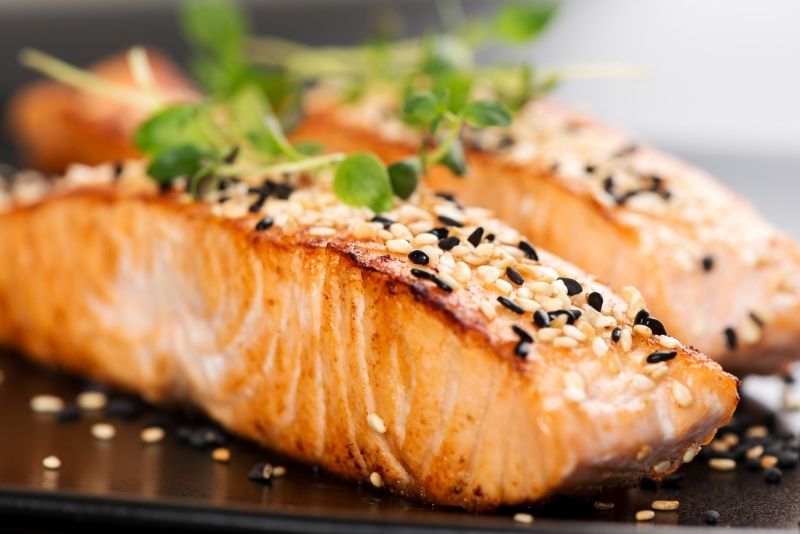 Perfectly positioned on Virginia Beach's Boardwalk, Catch 31 Fish House and Bar offers a side of sea views with your supper. Feast on fresh lobster, juicy steaks, and clam chowder as you watch the waves caressing the sand.
Get your timings right and you'll enjoy happy hour cocktails and live music to start your evening with a bang.
57 – Solve clues at a Detective Murder Mystery Dinner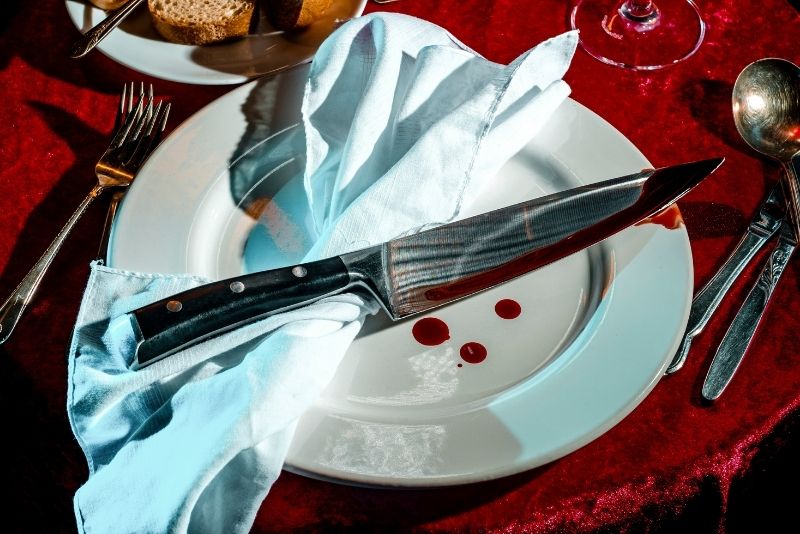 The largest interactive show in the States has come to town, and you're cordially invited to take part. Virginia Beach's Dinner Detective Murder Mystery performance is all about super-sleuthing while dining on a delicious multi-course meal.
Work through intriguing scenarios as the performers enlist your help to solve the puzzle. Will you discover who the murderer is before it's too late?
58 – Explore False Cape State Park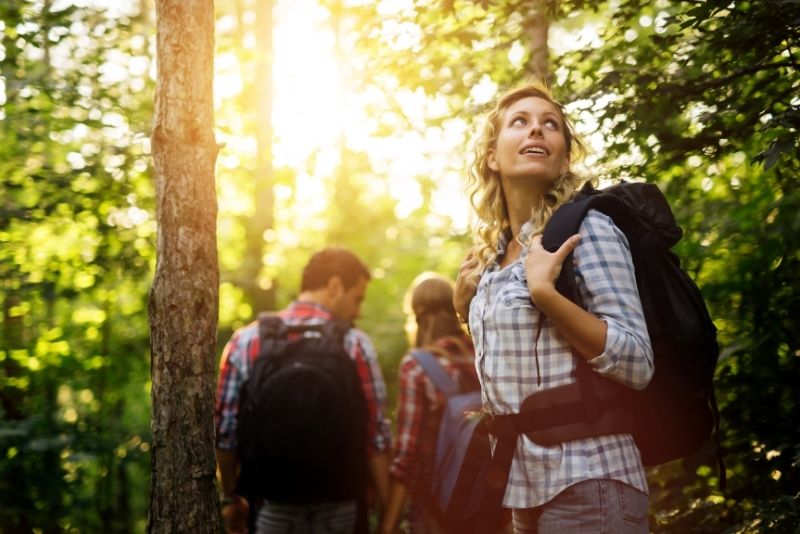 False Cape State Park is one of the few remaining wilderness areas on these Atlantic shores. Once home to Native Americans, today the park gives visitors the chance to escape into nature.
Paddle a kayak and search for wildlife, cycle along the forest trails, or go hunting for seashells on the beach. There's a tram tour too if you want to rest your legs.
59 – Feast at Chix on the Beach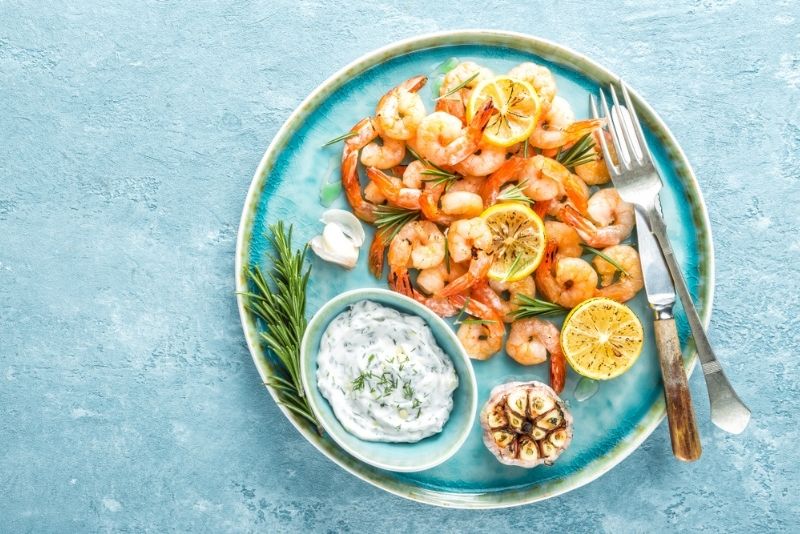 This oceanfront restaurant is a favorite with locals thanks to its laid-back vibe and top-notch location. Come to Chix on the Beach for buttery crab legs, steamed shrimps, and sizzling burgers. Stay for the views and the warm welcome.
At weekends, you can enjoy live music from local bands with your dinner. Don't leave without trying the watermelon crush and the homemade key lime pie.
60 – Discover the Sandler Center for the Performing Arts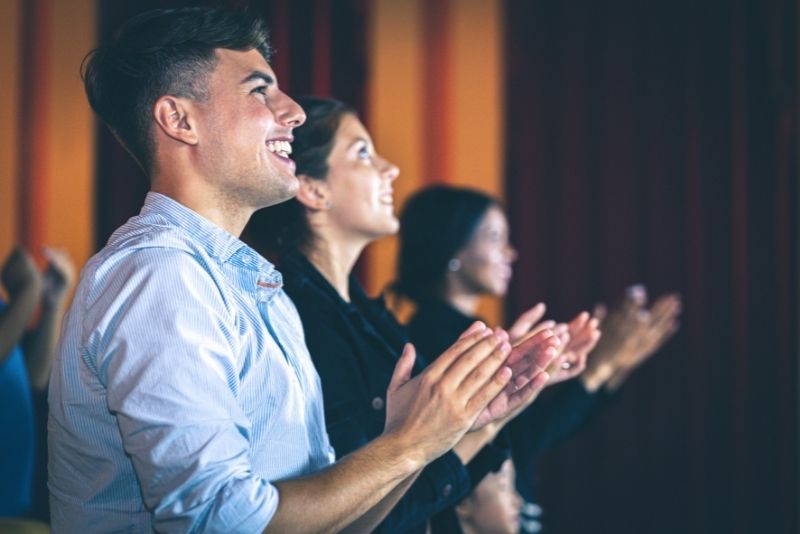 Virginia Beach is a creative place, and there's nowhere better to tap into the scene than at the Sandler Center for the Performing Arts.
This world-class venue hosts entertainers from around the country, with a state-of-the-art interior making for a classy evening out.
Take in a show, giggle at stand-up comedians, and cheer live bands as they showcase their skills.
61 – Taste local ale at beer festivals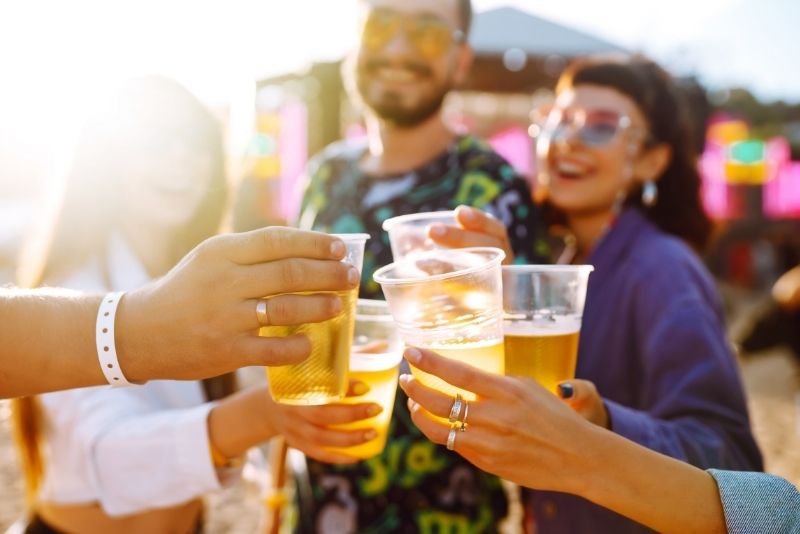 Think you know a thing or two about beer? Then head to the Battle of the Beers and help vote for the best as you sample lots of local ale. It's one of the most fun things to do in Virginia Beach!
Each summer, Neptune's Park hosts the Coastal Craft Beer Festival, where food trucks, live music, and plenty of booze keep spirits high.
62 – Sip signature cocktails at trendy bars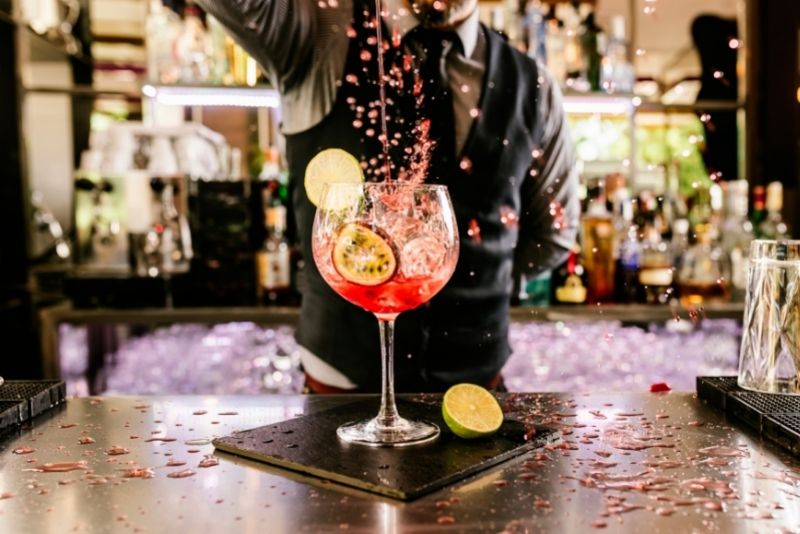 The cocktail scene at Virginia Beach is booming, but to make the most of your evening out, it's important you know where to go. Want a lip-smacking Manhattan? Then it's the Repeal speakeasy bar that you're after.
For a delectable Blood Orange Whiskey Sour, try the hip Esoteric bar. Or for a traditional Bloody Mary, grab a pew at the Bay Local. Divine!
63 – Relax at Grommet Island Park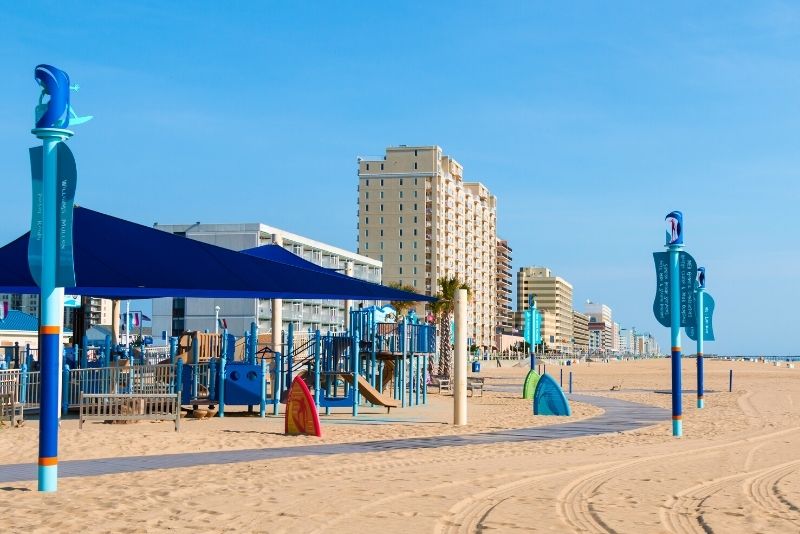 The highlight of this 15,000 square foot beach at Grommet Island Park is the impressive accessible playground. There are raised tables for building sandcastles, a sensory board for visually impaired and autistic children, and a fun sway boat.
Kids love pretending to ride the waves on the surfboard sculpture, and there are shaded seating areas for when you need a break.
Directions in Google Maps
64 – Invigorate your senses at the spa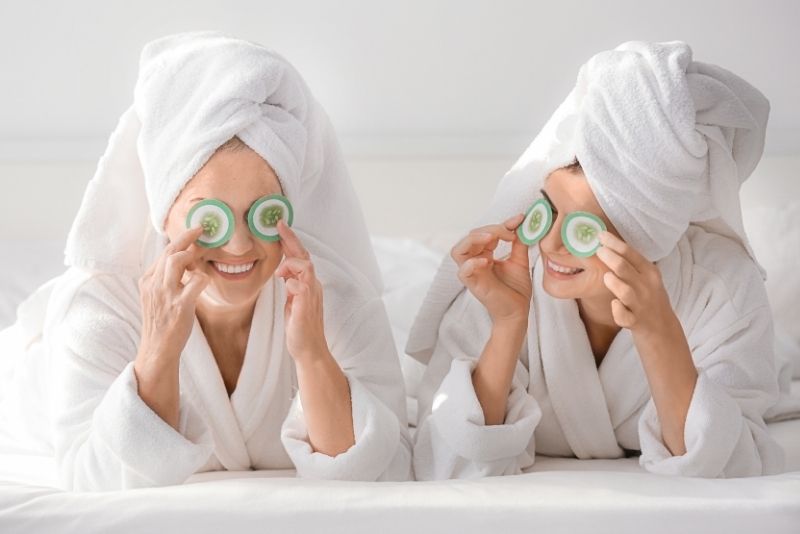 Harness the energy of the serene ocean landscape and indulge in a luxurious spa treatment. You are on vacation after all!
Try the hot stone massage at the Flowering Almond Spa, and breathe in reviving scents of fir and pine forests. Or relax in the sauna at Green Leaf and Pebble Tea Spa, before trying some of the organic loose-leaf teas in the ambient lounge.
There are so many incredible things to do in Virginia Beach that you'll wish your vacation was longer. Hopefully, this carefully curated list will help you narrow down your choices so you can enjoy a fun-packed trip.
Have you booked your accommodation? If not, check out the best hotels in Virginia Beach and make a reservation ahead of your visit for the cheapest deals.
You may want to think about arranging some airport transfers too, for a stress-free and stylish arrival.
Where travel next? Consider traveling to some of the equally impressive nearby cities, including Norfolk, Richmond, and Raleigh.
Happy travels!
References