Turkey is a country blessed with stunning geography that furnishes its landscapes and paradisiac features. And above all its culture has aged like an old wine that is worth relishing. Full of  incredible destinations, sights, flavors, and experiences, Turkey is arguably one of the most beautiful countries in world. With some of the hypnotizing landscapes, a couple of heritage sites, Turkey caters to the needs of all the travelers who plan a visit to experience its grandeur. Here are a few things to do in Turkey through which you can literally delve into the marvelous beauty of the country.
8 Breathtaking Things To Do in Turkey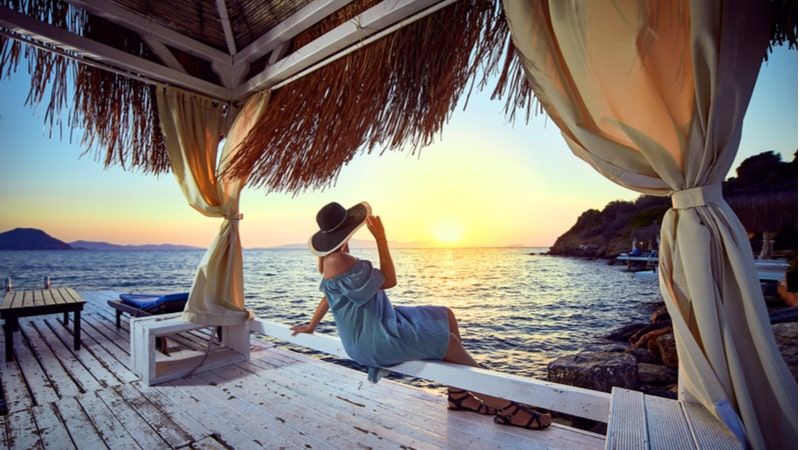 Let's take a dig into all the unique things to do in Turkey. A country that is known for cultural traditions and hospitality, Turkey is a destination that knows no boundaries in ensuring that their guests are having a great vacation. Here is the list that you must go through before planning a trip.
1. Discover Limestone Formations at Goreme National Park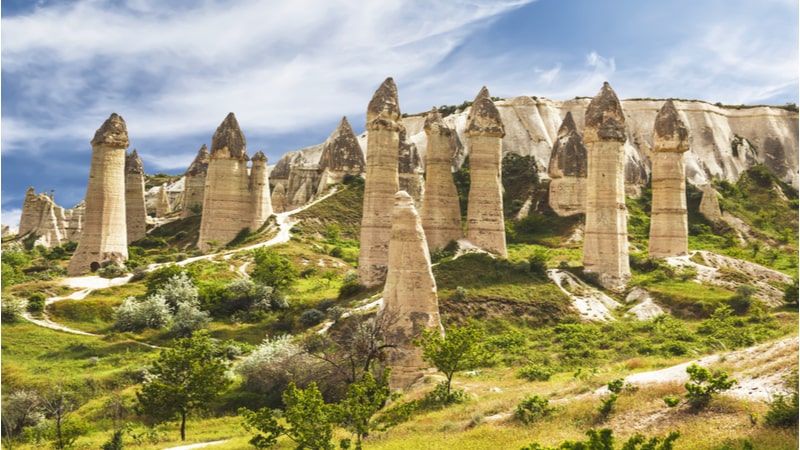 Goreme national park, a UNESCO World Heritage site, is a beautiful place is a gorgeous sedimentary rock formation. You can stroll through the national park, to experience every essence of this marvel. Visiting this beauty is one of the most happening things to do in Turkey. Formed from Cappadocia's volcanic deposits, Goreme National Park is one of the most adored places, given it's unique landscape. Cappadocia is a semi-Arid region in Turkey that offers beautiful architecture carved out of Sediment formation. Known as a place of fairy chimneys," due to its cone-shaped rock formations.
Location: Central Anatolia plateau, Cappadocia
Timing: Open 24 hours
2. Taste The Local Raki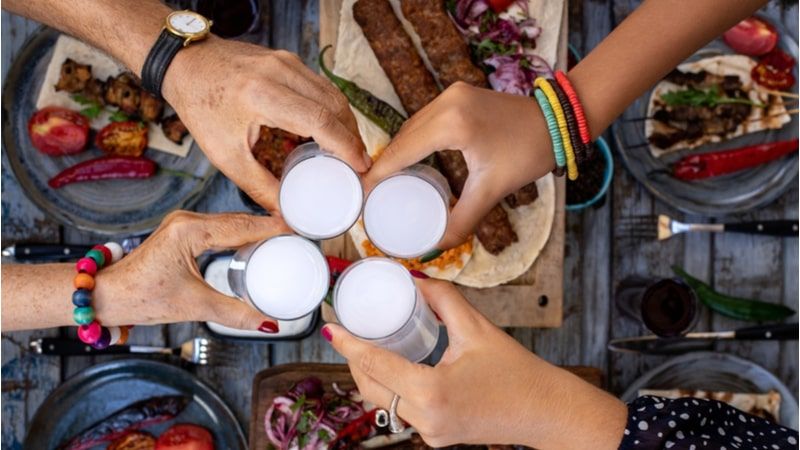 People are crazy about alcohol worldwide, but the charm of local alcohol can't be explained in words. If you are someone who loves locally concocted hard drinks then you must not miss out on Raki. The traditional alcohol of Turkey, Raki is served with water and ice but it is highly customizable, so you can think of any innovative way of drinking it. While you are on your vacation to the county, tasting Raki is one of the must try things to do in Istanbul, if you are into drinks. You are surely going to love the taste since it is concocted in the most authentic way.!
Read more 15 Epic Places to Visit In Turkey + Itinerary
Location: Istanbul
Timing: 9:00 PM – Midnight
3. Learn About the Ancient Archaeological Site of Troy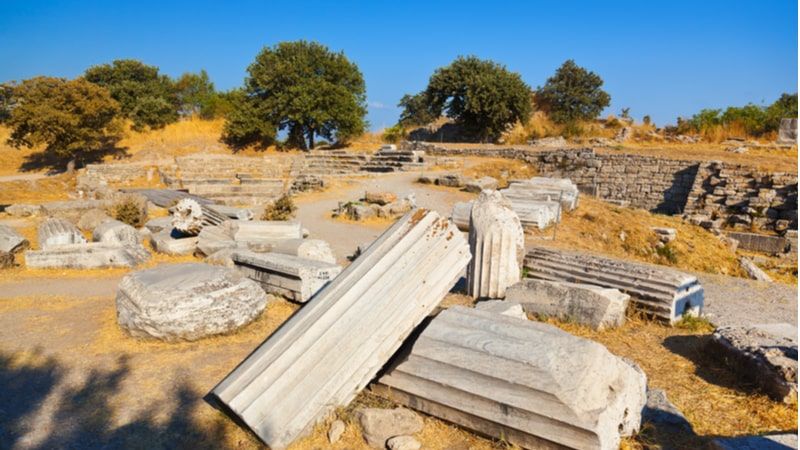 Just at the first glance of the beautiful city you will get a peek into the erstwhile era. Located in the Northwest Turkey, troy is an eyecatcher, although there are heaps of concrete and dust, it is one of the must-see places in Turkey. It will time machine you to the ancient Era of the land that raised brave heroes and bore courageous wars. With a significant political background, Troy has also been an inspiration for many literary dignitaries. For history buffs, it is amongst the most visited places in Turkey, where they can find ruins of temples, forts giving a glance of bygone periods.
Location: Northwest Turkey
Timing: NA
4. White Water Rafting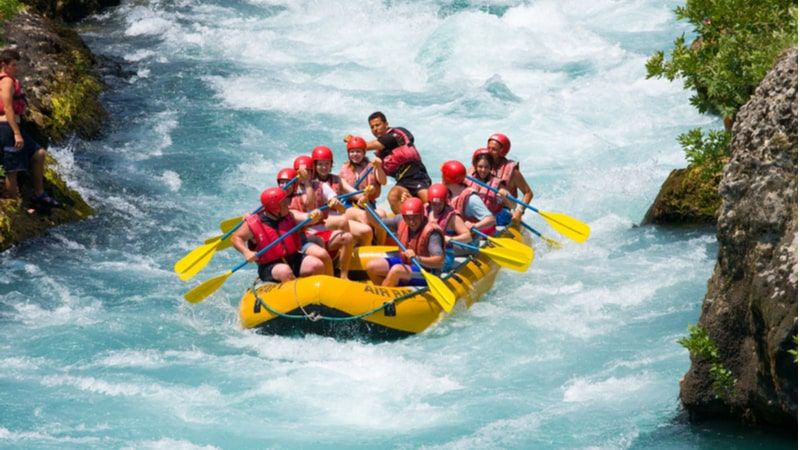 Antalya coast in Turkey is a very stunning place that offers splendid water adventures. White water rafting is one of the adventurous things to do in Turkey when it comes to taking an adrenaline push. The rafting session is an extreme adventure sport in Turkey, rendering a white-knuckle experience. There are certain levels from easier to highly thrilling, you can choose as per your expertise. The Koprulu and Dalaman river have spots for adventures that are specifically tailored for tourists while ensuring their safety. If you love thrilling sports then you must plan a day with your friends and have the most memorable times.
Location: Koprulu and Dalaman river
5. Tandem Paragliding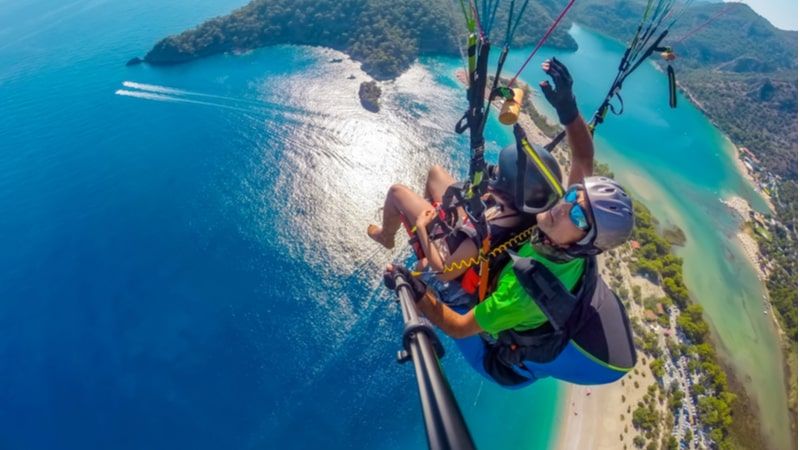 Looking for adventures in Turkey? Yet another exciting adventure sport is paragliding. Over the years Tandem paragliding has been a most loved sport in the region of Oludeniz Beach in Turkey. You can find a famous blue lagoon bedrock where paragliding is most often performed. People from around the world visit this place to experience the best adventure activities in Turkey. Take a journey through the beautiful mountains. There are many other fun activities in Turkey such as hot air balloon rides and strolling through the mountains.
Read more Mardi Gras 2023 in New Orleans – A Full Guide
Location: Oludeniz Beach in Turkey
6. Enjoy Bosphorus Ferry Ride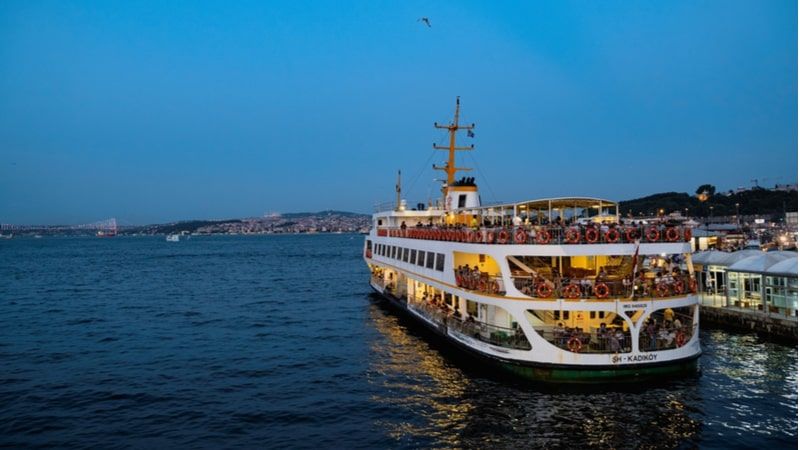 Want to enjoy the beautiful geographical locations of Turkey? Take a ride to the place where the Black Sea intertwines with the Mediterranean Sea. Explore the Rumeli fortress with Galata bridge offering stunning views of Bosphorus. Visit the ferry ride and relish the most beautiful experience. The surreal romantic sites attract many newly weds to plan their Honeymoon in Turkey. Climb on the pleasure boat and spend the luxurious, on the cruise along the Bosphorus strait. And sail through the greatest architectural achievements, while enjoying the traditional and cultural shows.
Location: South to North Turkey (Marmara And Black Sea)
Timing: 2:30 pm to 4:30 pm
7. Watch the Sacred Darvish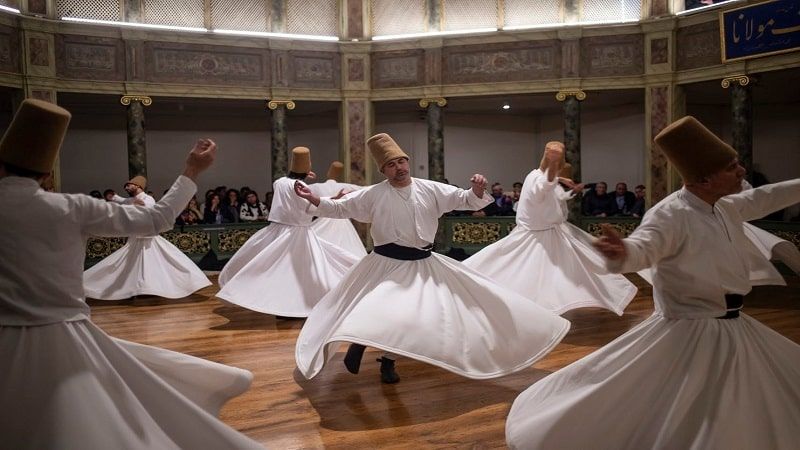 Have you heard about the Sufi spiritual ceremony of dancing saints called Darvish? Attending the ceremony is a very soul soothing and one of the best things to do in Turkey, involving practices such as Dhikr. Initiated in the 13th century by saying Rumi. Darvish in Turkey incorporates soulful music, music instruments, poetries etc, aiming to render an evening full of spiritual upliftment. If you have never attended any Darvish then you must, as the swirling moves, enchanting background, heartwarming music will take you to an otherworldly journey filling your heart with mixed emotions and elation.
Location: Galipdede Caddesi, Turkey
Timing: NA
8. Turkish Bath and Hammam Spas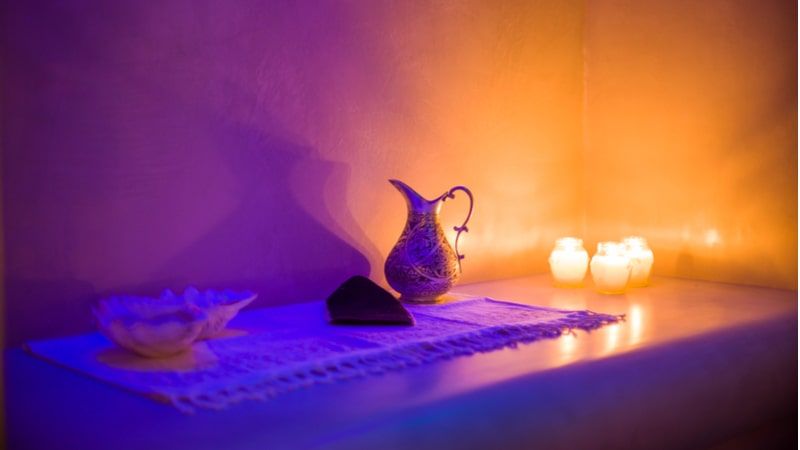 Have you ever heard of public hammams(bath)? It might sound a little weird to you but Hammams are still a significant and integral part of Turkish culture and is one of the coolest things to do in Turkey. It's not a normal bath ritual but an experience like never before. It's a Spa therapy that not only cleanses but relaxes the body too but you have to be Naked, during the process. There are many places in Istanbul, where you can find these centers but the most popular ones are Cagaloglu, Ayasofya Hurrem Sultan Bath and Suleymaniye.
Read more 16 Most Romantic Things To Do in San Jose, CA: San Jose Date Ideas
Few of them are unisex and cater to all irrespective of their genders. If you visit a traditional Hamam you would find that male and female sections are separate without any change in the ritual. A Turkish hammam is a most adored thing to do in Turkey, that travelers plan on their trip to the country. Visit any popular Hammam and loosen yourself for the next 45 minutes. You will be given an attendant who will wash and scrub every inch of your body with a hand-woven cloth called kese followed by a foam wash and finally a relaxing massage.
Turkey is a melting pot of cultures and its traditions and cultures can be seen in every ounce of its existence. If you have never visited the country, you must plan at least once and take an opportunity to do all the fun things to do in Turkey. Plan a trip soon with your friends or with family and give them an escape into the Turkish delights and the stunning experiences that will never fade away from their memories.
Plan a trip soon and get your hand on amazing Turkey packages that aim to conclude your trip at a very cost-efficient level without digging a whole into your pockets.
FAQs
References