Although most of us rarely eat offal — aka organ meat — this nutritious ingredient is actually jam-packed with important vitamins, minerals and micronutrients that can have a huge impact on your health.
Interestingly enough, organ meats are far higher in nutrients than the muscle meats we're used to eating.
For instance, beef liver contains 50 times as much vitamin B12 as steak and more folate and B vitamins than any other food on the planet. It's more densely packed with vitamins and minerals than kale, spinach and broccoli.
So how can you start incorporating this superfood into your diet? Keep reading for everything you need to know.
What Is Offal?
According to Merriam-Webster, the official offal definition is "the viscera and trimmings of a butchered animal removed in preparing it for market or for consumption."
Also known as organ meats or variety meats, offal is not commonly consumed in most cuisines of the Western world. In many cases, we think of offal for dogs or animals rather than a nutritious addition to our diets.
However, organ meats are loaded with important vitamins and minerals, often in much higher concentrations than many other foods.
Furthermore, offal has been highly valued in Traditional Chinese Medicine (TCM) for more than 3,000 years. A basic tenet of TCM is that consuming organ meats from animals will support the same organs in your own body.
Until recently, offal had fallen out of fashion and was often seen as unacceptable or lower-quality than traditional muscle meats. Western cuisine and culture, though, are slowly shifting, and more types of offal have made their way onto the menus of local restaurants.
Ultimately, the difference between traditional meats and organ meats is that offal serves a different purpose during the life cycle of an animal. These particularly special types of offal, such as liver, kidneys, bone marrow and heart, are especially high in nutrients that are essential to bodily functions.
An obvious reason offal is less popular than traditional meats often has to do with the unappealing ways much of it is packaged and delivered. However, if you can get past that and use recipes that improve offal taste and texture, enjoying offal from time to time can be a great way to add some variety to your diet and squeeze in some extra nutrients.
Types of Organ Meats
There are dozens of "accepted" types of offal, depending on where you live. Here are a few of the most common types of offal and giblets:
Liver
Often hailed as a nutritious superfood, chicken liver has only 116 calories but contains more than double the daily recommended value for vitamin A and vitamin B12 in each serving.
In addition, the folate and riboflavin in chicken liver equal out to over 100 percent of what the average person needs each day.
Chicken liver also contains high amounts of vitamin B6, niacin, pantothenic acid, iron, phosphorus, selenium and copper.
Heart
While it may not contain as many nutrients as liver, the heart (and especially cow heart) provides you with the most CoQ10 of any of the offal meats.
Heart liver still has a ton of important vitamins too — over 100 percent daily value of the vitamin B12 you need and over half the riboflavin, along with significant amounts of niacin, iron, phosphorus, copper and selenium.
Kidneys
Eating kidney parts is a concept you may need a bit of time to wrap your head around, but a cow kidney has over the amount of B12 you need each day, as well as almost two times your value for riboflavin.
Cooked cow kidney also can give you 228 percent of the daily value recommended for selenium. This trace mineral is associated with a number of powerful health benefits, including the prevention of certain cancer types, decreased oxidative stress and enhanced immune function.
Tongue
As variety meats in the offal family go, tongue is a popular but slightly less nutritious option than others.
This tough-surfaced organ is rich in vitamin B12, along with other micronutrients like niacin, riboflavin and zinc.
Another factor making this offal less of a home run is that it has over 250 calories in just one serving. That's not an astronomical figure by any means, but it is higher than many other offal types.
Sweetbreads
Sweetbread refers to the offal found in two separate parts of the body: the thymus and pancreas. While they aren't sweet, nor made from bread, these meats are not high on the nutrient winner list.
They do, however, contain a large amount of dietary cholesterol and fat. We're slowly learning that eating foods high in healthy fats is not bad for you, but it's still worth noting.
This is also the first offal meat in which vitamin C wins the top spot on the nutrient profile, making cooking with it ideal for those looking to boost immunity and decrease cancer risk.
Brain
Surprisingly, cooking with brain parts may not be the smartest choice when selecting offal.
While it has somewhat significant amounts of several nutrients, it also contains over 800 percent of the daily recommended value for cholesterol intake.
Not only that, but consuming contaminated brains or spinal cords can increase the risk of prion diseases like bovine spongiform encephalopathy, also known as mad cow disease. For this reason, it's generally recommended to opt for muscle meats or other types of offal whenever possible.
Tripe
What is tripe? Tripe is another common offal type that is made from the lining of the stomach of various animals.
Although it does contain almost 14 grams of protein, the other nutrients that it offers aren't found in very high amounts per serving.
Gizzard
Ranking above tripe for a few nutrients and carrying an astounding 44 grams of protein per serving, gizzard is a worthwhile offal meat to add to your list.
What are gizzards exactly? Gizzards are a type of organ found in the digestive system of some animals, like chickens, that are used to grind up food.
It does contain quite a bit of cholesterol in each serving but also includes 85 percent of the selenium you need each day.
Oxtail
What is oxtail? This big-name variety meat is, quite literally, the tail of a cow or an ox.
There are recipes galore available for it all over the internet, providing plenty of ideas on cooking oxtail, but its nutritional value is not all that impressive. Avoid this one if you're aiming for high-nutrient offal.
Liverwurst
Liverwurst, also sometimes called liver sausage, holds a similar profile nutritionally to liver, including a massive amount of vitamins A and B12. Its selenium content is also incredible, and it's high in riboflavin as well.
Benefits
1. High in Vitamin A
Vitamin A, one of the most powerful antioxidants known to man, is found in massive quantities in most organ meats.
Two types of vitamin A exist in food: active vitamin A — or "retinol" — and beta-carotene. Retinol is the vitamin A found in meats, meaning the body doesn't have to first convert it to anything in order to use it.
Because it functions as an antioxidant to fight free radical damage, vitamin A provides your body with protection against several diseases associated with oxidative stress and inflammation.
Vitamin A is also an important component in maintaining optimal eye health. When consumed on a regular basis, it's associated with a lower risk of macular degeneration, which is an age-related disorder that can cause blindness.
Vitamin A also offers plenty of immune support. Eating vitamin A foods can help your body deal with everything from the common cold to autoimmune disease and more.
Not only that, but vitamin A also helps maintain skin health to keep your skin elastic, supple and smooth.
2. Good Source of B Vitamins
All B vitamins found in organ meats (vitamin B12, niacin, vitamin B6, riboflavin) are associated with a cardioprotective effect. This means that, in one way or another, all of them help protect you against heart disease.
One way these B vitamins do it is by lowering levels of homocysteine, an amino acid found in the blood that is associated with the development of heart problems.
They're also known to help maintain healthy blood pressure levels, decrease high cholesterol, lower blood triglycerides and aid in the formation of healthy blood vessels.
Research has found that consuming offal high in B vitamins can also help keep your brain healthy. These nutrients help reduce your risk of Alzheimer's disease and dementia, boost learning and memory, improve your mood, and protect against disorders like depression or anxiety.

3. Supplies CoQ10
Another important nutrient found in many organ meats is coenzyme Q10, also known as CoQ10.
While not considered a vitamin because it's produced by the body in small quantities, research shows that CoQ10 functions as an antioxidant and has been used for some time as a natural method to prevent and treat certain diseases.
Present in its highest concentration in the heart of all offal types, CoQ10 has some benefits similar to that of the B-complex vitamins.
Supplementing your diet with synthetic or dietary CoQ10 may help support heart health, optimize brain function, slow down the natural aging process and boost energy levels.
4. Protects Against Anemia
Many of the nutrients found in offal work together to fight anemia. This condition occurs when your body is unable to create and deliver enough oxygen-rich, hemoglobin-filled blood cells.
Hemoglobin is what makes your blood red, and it's full of iron. Many of the treatments for anemia involve increasing iron intake by consuming more iron-rich foods like offal.
B-complex vitamins also help fight anemia. Vitamin B12 is required for the formation of more blood cells, and a deficit in this important vitamin can lead to megaloblastic anemia.
Other B vitamins like riboflavin are also necessary for the production of healthy blood cells, which is why filling up on nutrient-rich organ meats can be incredibly beneficial.
5. Supports Healthy Pregnancy
Several of the vitamins found in offal are crucial for promoting a healthy pregnancy.
Vitamin B6, for example, helps decrease pain responses to menstrual cramps and has been shown to help eliminate some nausea usually experienced in the "morning sickness" phase of pregnancy.
Folate is also crucial to fetal growth and development, which is why it's found in almost all prenatal supplements and diet plans.
Low folate levels during pregnancy are specifically associated with neural tube defects like spina bifida, anencephalus and heart complications.
However, keep in mind that most types of offal are also very high in vitamin A, which studies indicate may cause birth defects when consumed in excess. Therefore, it's best to moderate your intake, especially if you are taking other supplements that also contain vitamin A.
6. Promotes Muscle-Building
Organ meats are a great source of protein, an essential nutrient that plays a central role in tissue growth and repair.
Getting enough protein in your diet is especially important when it comes to building and preserving muscle mass.
For instance, one study published in the Journal of Nutrition, Health & Aging showed that higher protein intake, from animal sources in particular, was linked to increased preservation of muscle.
How to Find and Use (Plus Recipes)
Unlike traditional meats, offal is not readily available without a little digging. Try your local farmers market, or look for butchers that practice ethical methods of raising and butchering meat.
You'll probably have to ask for the specific type of organ or part of an animal, and you may find that the heart, liver and other animal cuts come at fairly low prices for the amount of meat you receive.
Depending on what cut you get, there are dozens of different preparation methods for meals cooked at home. You can also look for restaurants, whether nearby or abroad, that prepare meals with offal and experiment with different international cuisines.
Try, for instance, the Russian shredded tongue, the of Peru (a popular street food made from beef heart) or the parrilladas of Argentina (a dish including cow small intestines, blood sausages and sweetbreads).
Need some inspiration? Here are a few examples of offal recipes that you can try out to get started if cooking with offal is new to you:
Giblet Gravy
Chicken Liver Pate
Risks and Side Effects
Most organ and variety meats contain purines, which are organic molecules linked with increased gout flare-ups. There's no current evidence that suggests, however, that eating offal causes gout to develop in the first place, but you should moderate your intake if you do have gout.
Another minor consideration in eating offal is the amount of dietary cholesterol you're consuming. While eating cholesterol in your foods is not nearly as dangerous as many believe, it's not something you should do to excess. Try to keep an eye on the nutrition of what you eat, and don't go overboard with dietary cholesterol too often.
Women who are pregnant should also monitor their intake carefully to avoid going overboard on vitamin A. This is especially important if you're taking any other medications or supplements that may contain vitamin A as well, as high levels may increase the risk of birth defects.
Conclusion
While they're often considered "lesser" meats or perceived as dangerous, many of the organ and variety meats known as "offal" are actually densely packed with nutrients.
Several types of offal are extremely high in vitamin A, an antioxidant that's linked to decreasing cancer risk, protecting your eyes and reducing chronic inflammation.
Offal generally contains significant amounts of B-complex vitamins, known for their roles in helping prevent cancer, reducing the risk of heart disease and helping the brain function at peak levels.
Offal is also known to often contain minerals that aid in pregnancy and fetal health, as well as those that may help treat anemia.
Liver, heart, kidneys, sweetbreads and gizzard are some of the types of organs that fit the official "offal meaning" and boast the best nutritional profiles. If you're new to eating offal, try new ways of cooking these meats to improve their taste and texture.
---
— Update: 10-02-2023 — cohaitungchi.com found an additional article 7 Stunning Organ Meat Benefits for Health from the website www.mentalfoodchain.com for the keyword benefits of organ meats.
Organ Meat | Bad | Healthy | Types | Health Benefits | How Much | Conclusion | FAQ | Studies
We probably all grew up with bread and milk rather than tripe and heart.
But although organ meats do not arouse hunger in most people, organs are the most nutritious parts of animals.
Not only our ancestors but also indigenous people today pounce on organ meat instead of the nutrient-poor steak.
Also, they honor and respect the sacrificed animal by eating nose to tail.
Moreover, we reduce the carbon footprint by not wasting these large and nutrient-dense parts of the animal. In this sense, we can act sustainably in many ways.
When an animal is broken down, you might know from the grocery store that it is usually sold as boneless cuts. Most of the rest are bone, skin, and organs.
But from a nutritional point of view, organ meat is far superior to popular muscle meat, as this scientific guide to the health benefits of organ meat will explain.
What Is Offal?
Organ meat, also called offal, is the organs of animals that humans prepare and consume.
The most commonly eaten organs come from cows, pigs, lambs, goats, chickens, and ducks.
However, today's agriculture focuses on the rapid growth of muscle meat. As a result, organ meat is often overlooked, with most meat typically coming to the table as steaks, fillets, or minced meat.
In contrast, humans once ate more than just muscle meat as hunters and gatherers. Our ancestors demonstrably ate organs such as the heart, brain, or testicles. And they even preferred these parts of the animal (O'Dea 19911).
Correspondingly organ meats are first-class nutrient suppliers and a natural supplement.
Accordingly, offal is packed with nutrients, especially B and A, D, and E vitamins, copper, zinc, iron, magnesium, folic acid, and selenium. Thus, organ meat offers benefits that can complement virtually any diet.
Furthermore, animal protein provides all nine essential amino acids your body needs to function effectively.
Is Organ Meat Bad for You?
There is hardly a reason organ meats could be unhealthy.
Although many people still believe that cholesterol in offal clogs arteries and causes heart disease, research has proven otherwise.
Even though cholesterol accumulates in clogged arteries, dietary cholesterol cannot cause them.
With this in mind, the cholesterol in your blood is produced by your liver, which regulates cholesterol production according to dietary cholesterol intake (Jones et al. 20152).
Therefore, the liver produces less cholesterol when you eat high cholesterol foods. As a result, food has little effect on the total cholesterol level in the blood (P2Namara 19973).
LDL cholesterol (usually an estimated value on blood tests) is also not meaningful, as it can only become harmful through high blood sugar levels. Instead, high HDL and low triglyceride levels are crucial for good heart health.
Accordingly, scientists have repeatedly proven that cholesterol from food has little or no effect on heart disease (Fernandez 20124).
Nevertheless, in two cases, there can be dangers of eating liver in excess:
If you suffer from gout or
Eat extraordinary amounts of copper
People with gout, a common form of arthritis, might consider moderating their offal intake.
Read more Beetroot Juice Boosts Athletic Performance and Detoxifies
An exceptionally high uric acid level in the blood can cause gout, making joints swollen and sensitive (Choi et al. 20045).
And purines, compounds contained in offal, can be converted into uric acid in the body.
Also, beef liver has a very high copper content. And in some people, excess copper can cause liver problems (Gaetke et al. 20146).
However, the other minerals in the beef liver usually help handle the copper content.
You should go for chicken or pork liver if copper is a problem. Both are low in copper but still rich in nutrients.
Does Organ Meat Offer Health Benefits?
If you still aren't convinced, we have to look at the numbers. Among organ meats are the most nutritious foods in the world, such as beef liver.
With this in mind, only 100 grams of beef liver is incredibly nutrient-dense and can lead to numerous health benefits (in % of the recommended daily dose*):
Vitamin A: 522%
Vitamin B6: 51%
Vitamin B12: 1386%
Niacin: 87%
Riboflavin: 201%
Selenium: 47%
Iron: 34%
Copper: 730%
Zinc: 35%
Types of Organ Meat and Their Benefits
As the example of beef liver shows, organ meat delivers more health benefits than muscle meat.
Furthermore, the following list of healthy organ meats may outshine most vegetables due to their nutrient density.
1. Liver
When it comes to organ meats, beef liver is the reigning champion. Although beef liver does not taste good if not appropriately prepared, there is hardly a more nutritious food.
Although pork and chicken livers are excellent options, beef organ meat is the best source of vitamins and minerals.
Above all, the liver can provide precisely those nutrients that are difficult to find elsewhere:
Choline is healthy for the brain and cell membranes
Copper is essential for the absorption of iron in the intestine
Iron is crucial for the formation of red blood cells
Zinc is healthy for hormone production and the immune system
Folate is critical for energy production, methylation, DNA repair
Vitamin A1 (retinol) is beneficial for the eyes and the immune system
Vitamin B12 is essential for cellular energy production and methylation (O'Leary et al. 20107)
Since copper deficiency can cause blood deficiency (anemia), beef liver is one of the rare natural sources of copper that can help (Myint et al. 20188).
If you don't like conventional beef liver, my tip is to try calf liver since it's easier to prepare and tastes sweeter.
2. Heart
The heart is rich in a powerful antioxidant called Coenzyme Q10 or Ubiquinone-10.
And this CoQ10 can stop the oxidation of LDL cholesterol – the process that makes it dangerous in the blood – and thus demonstrably prevents cardiovascular disease (Langsjoen et al. 19999).
In terms of its antioxidant effect, CoQ10 is ten times more potent than, for example, vitamin E, making CoQ10 one of the most powerful antioxidants for lowering inflammation (Hernandez-Camacho et al. 201810).
CoQ10 improves the production of ATP, the cellular energy carrier, and thus can contribute to cancer prevention (Abdulhasan et al. 201711).
Although it is full of minerals, the heart muscle tastes more like muscle than organ meat.
My tip is the chicken heart, as it's easy to grill and make a delicious appetizer on a skewer, as many South American countries traditionally serve it.
3. Tongue
Because I grew up in the southeast of Austria, the tongue is muscle meat that has shaped my childhood since smoked tongue is a traditional Easter dish.
The macronutrient profile of the tongue is very similar to other types of meat. While it contains many minerals, it is also quite rich in fat.
Because it is incredibly tender due to its high-fat content, I love eating tongue. Moreover, it's an excellent choice for a diet rich in healthy fats, such as the keto diet.
4. Brain
Although the brain is not as rich in nutrients as some liver, it is tender, does not taste intense, and has a high-fat content.
And if it comes from a grass-fed animal, it is a prime source of bioavailable omega-3 fatty acids.
Brains are also a good source of choline and contain small amounts of some antioxidant nutrients such as vitamin A, vitamin E, and selenium.
Nevertheless, cattle brains are advised caution, as mad cow disease can affect cattle's brain and spinal cord.
Consuming tissue from an infected cattle's brain or nervous system can cause a human variant called Creutzfeldt-Jakob disease (vCJD).
However, due to the global mad cow disease measures, the risk of contracting vCJD from beef organ meats is now shallow (Brown et al. 200112).
In case of doubt, you should avoid the spinal cord and brain of cattle.
5. Kidneys
The kidneys have a similar nutrient profile to the liver. Accordingly, they also contain very high selenium.
This antioxidant mineral has anti-inflammatory effects and reduces cell stress (Rayman 201213).
Hence, it's probably no coincidence that selenium in kidneys brings health benefits to your kidneys (Iglesias et al. 201214).
6. Stomach
Although the stomach is not as nutritious as the liver, it still contains a lot of selenium. Moreover, this digestive organ, like most intestines, is rich in collagen, which is healthy for skin, hair, joints, and bones.
Also, collagen improves glucose metabolism and can counteract insulin resistance and type 2 diabetes (Zhu et al. 201715).
Therefore, collagen is a significant reason our ancestors loved offal and avoided steak.
7. Tripe
Chances are you've heard of tripe but have no idea what it is. Similarly, I used to think of dog food when I heard the word tripe.
But not so fast – tripe is exceptionally nutritious.
Accordingly, tripe contains protein, selenium, iron, B vitamins, and choline, but unlike liver, it does not have vitamin A (*).
Tripe is the inner lining of an animal's stomach.
Therefore you can find them in the stomachs of ruminants such as cows, sheep, and deer. However, in 90% of the cases, you will get cow tripe.
Since tripe represents the stomach lining, it is tough and needs to be cooked for quite a while to become tender. Accordingly, you can find tripe in a variety of stews around the world.
8. Gizzard
For gizzard, we need a short anatomy or biology degression.
These stomachs come from the digestive tract of poultry and birds (or even reptiles and fish). They are a cheap source of vitamins, minerals, and proteins.
One hundred grams of gizzard contains 30 grams of protein, 60% of the recommended daily selenium intake, and about 15% of the daily requirement of vitamin B12, zinc, phosphorus, niacin, and riboflavin (*).
Although the gizzard is a digestive organ, it is also a muscle. Therefore, you should cook the somewhat chewy gizzards like tripe for a more extended period to become tender.
9. Tail
Although oxtails or pork tails are not organs, they are still considered organ meat or offal.
These gelatinous cuts are rich in revitalizing collagen, making them perfect for stews, soups, and broth.
10. Sweetbread
Sweetbread is a term from the 16th century and refers to an animal's thymus gland (esophagus).
Therefore, sweetbread is the esophagus of a calf, a cow, a lamb, or a pig.
Sweetbread differs from other organ meats in its high content of vitamin C, which is why it has antioxidant and immune function-promoting properties.
A hundred grams of sweetbread already covers over 50% of the recommended daily intake of vitamin C and 35%, 26%, and 20% of vitamin B12, selenium, and riboflavin.
Since sweetbread is a rich delicacy, it is usually served with spices or acidic foods to neutralize the taste.
Organ Meat Health Benefits
Well, now we know that our ancestors were probably right in preferring organ meat over steak.
Due to the health benefits of organs, meat can serve as a more absorbable multivitamin supplement, ranging from disease prevention to weight loss and detox.
1. Weight Loss
Many studies have shown that high-protein diets can reduce appetite and increase the feeling of satiety.
For example, they do this by significantly slowing down stomach emptying.
But few know that they can also increase the metabolic rate (Johnston et al. 200216).
Furthermore, many B vitamins in organ meat help build healthy muscle mass and burn body fat for energy.
2. Muscle Gain
First, offal is a source of high-quality protein, vital for building and maintaining muscle mass.
For example, healthy organ meat can be effective against age-related muscle loss (Lord et al. 200717).
Second, they provide leucine. As this is the most anabolic essential amino acid, it stimulates muscle growth on a cellular basis.
However, we now know excessive growth and leucine can harm health (Bremer et al. 201218).
Therefore, offal is a better choice than fillet cuts, as it has a far better balance of healthy fats and amino acids.
3. Cognition
Organ meat is one of the world's best sources of choline, an essential nutrient for the brain, muscles, and liver, of which you can hardly get enough.
According to the study, choline improves cognitive performance, anxiety, and mood disorders (Poly et al. 201119).
Furthermore, offal contains easily absorbable heme iron, which can support brain function (Beck et al. 201420).
And the brain itself also supplies omega-3 fatty acids, which in turn are even more organ meat health benefits for your brain.
4. Detoxification
Anyone who eats liver and heart can confidently put detox juices into the sink since they are loaded with insulin resistance-promoting fructose.
As explained above, the heart is full of Coenzyme Q10, one of the most potent natural antioxidants (Hernandez-Camacho et al. 201821).
Moreover, even a tiny piece of beef liver can cover the entire daily requirement of another essential coenzyme: Molybdenum.
Since molybdenum, responsible for converting sulfites into sulfates, helps the body break down alcohol and other toxins, it improves the metabolism of drugs and alcohol.
And high levels of sulfites can have harmful effects on health (Mendel et al. 200622).
5. Energy
CoQ10 is not only a potent compound for detoxification but also when it comes to energy production.
After CoQ10 helps mitochondria to produce ATP, the cellular energy carrier, more efficiently, studies show that an increased intake of CoQ10, i.e., from beef heart, can improve energy levels (Abdulhasan et al. 201723).
Additionally, the numerous B vitamins in offal support burning fat as an energy source, making them ideal for a ketogenic diet.
6. Radiant Skin
Edible beef offal is one of the rare natural sources of vitamin A1 (retinol).
This antioxidant protects skin cells from oxidative stress, such as ultraviolet light. Accordingly, it can slow aging, promote skin renewal, smooth wrinkles, and counteract acne (Park 201524).
Moreover, most organ meat is an excellent source of collagen, bringing health benefits to the skin and hair.
7. Homocysteine Reduction
Offal contains high B vitamins, such as folate, vitamin B6, and B12.
According to the study, precisely these B vitamins in organ meat can lower the homocysteine level in the blood (Esse et al. 201925).
Homocysteine is an amino acid that can damage arterial mucosa – the endothelium – and promote cardiovascular disease, migraine, or Alzheimer's disease.
How Much Offal Should I Eat?
Now that we know what healthy micronutrients offal brings to our diet, it is evident that organ meat contributes to the flawless functioning of the body.
Even one portion of beef liver can cover the weekly requirement of various vitamins and minerals. Correspondingly beef liver offers the most health benefits.
However, the liver is the kind of organ meat from cattle that many people do not like eating.
Nevertheless, you have several options for eating extremely nutritious organ meat:
You can eat about 100 grams of beef liver once a week
You can eat smaller portions of about one ounce every odd day
Instead, you can prepare the more tasty calf liver
Or you can eat other organ meats in larger quantities
Either way, you don't have to eat beef liver all the time, even if it is the most nutrient-dense food since your body stores nutrients.
Moreover, in my experience, a calf's liver tastes sensationally good. Although this is not necessary, as it is almost as nutritious as beef liver, I could quickly eat one pound at once if prepared well (*).
With other healthy offal such as chicken or pork liver, kidney, heart, or stomach, you can go wild as you like, as they do not have such an extreme nutrient density as beef liver.
Offal Effortlessly Outperforms Supplements
Organ meat, such as liver, heart, and kidneys, is a natural superfood that yields health benefits and helps absorb nutrients.
When you take vitamins or minerals in isolation, such as a pill, the body cannot absorb them properly.
Natural foods, exceptionally organ meats, help to absorb nutrients better. For example, vitamins A, D, and K are fat-soluble because you need to consume them with fat for optimal bioavailability (Albahrani et al. 201626).
Offal already provides this package of healthy fats, minerals, and vitamins. Moreover, they offer a much broader spectrum than a single supplement.
Furthermore, by eating nose to tail, we contribute to sustainability, avoid food waste, and honor the sacrificed animal.
Organ Meat Benefits FAQ
What is the most nutritious organ meat?
How often can you eat organ meats?
Do organ meats contain collagen?
How do you eat more organ meats?
Studies
#1-7
1 O'Dea K. Traditional diet and food preferences of Australian aboriginal hunter-gatherers. Philos Trans R Soc Lond B Biol Sci. 1991 Nov 29;334(1270):233-40; discussion 240-1. doi: 10.1098/rstb.1991.0112. PubMed PMID: 1685581.
2 Jones PJ, Pappu AS, Hatcher L, Li ZC, Illingworth DR, Connor WE. Dietary cholesterol feeding suppresses human cholesterol synthesis measured by deuterium incorporation and urinary mevalonic acid levels. Arterioscler Thromb Vasc Biol. 1996 Oct;16(10):1222-8. doi: 10.1161/01.atv.16.10.1222. PubMed PMID: 8857917.
3 P2Namara DJ. Cholesterol intake and plasma cholesterol: an update. J Am Coll Nutr. 1997 Dec;16(6):530-4. Review. PubMed PMID: 9430080.
4 Fernandez ML. Rethinking dietary cholesterol. Curr Opin Clin Nutr Metab Care. 2012 Mar;15(2):117-21. doi: 10.1097/MCO.0b013e32834d2259. Review. PubMed PMID: 22037012.
5 Choi HK, Atkinson K, Karlson EW, Willett W, Curhan G. Purine-rich foods, dairy and protein intake, and the risk of gout in men. N Engl J Med. 2004 Mar 11;350(11):1093-103. doi: 10.1056/NEJMoa035700. PubMed PMID: 15014182.
6 Gaetke LM, Chow-Johnson HS, Chow CK. Copper: toxicological relevance and mechanisms. Arch Toxicol. 2014 Nov;88(11):1929-38. doi: 10.1007/s00204-014-1355-y. Epub 2014 Sep 9. Review. PubMed PMID: 25199685; PubMed Central PMCID: PMC4339675.
7 O'Leary F, Samman S. Vitamin B12 in health and disease. Nutrients. 2010 Mar;2(3):299-316. doi: 10.3390/nu2030299. Epub 2010 Mar 5. Review. PubMed PMID: 22254022; PubMed Central PMCID: PMC3257642.
#8-13
8 Myint ZW, Oo TH, Thein KZ, Tun AM, Saeed H. Copper deficiency anemia: review article. Ann Hematol. 2018 Sep;97(9):1527-1534. doi: 10.1007/s00277-018-3407-5. Epub 2018 Jun 29. Review. PubMed PMID: 29959467.
9 Langsjoen PH, Langsjoen AM. Overview of the use of CoQ10 in cardiovascular disease. Biofactors. 1999;9(2-4):273-84. doi: 10.1002/biof.5520090224. Review. PubMed PMID: 10416041.
10 Hernández-Camacho JD, Bernier M, López-Lluch G, Navas P. Coenzyme Q10 Supplementation in Aging and Disease. Front Physiol. 2018;9:44. doi: 10.3389/fphys.2018.00044. eCollection 2018. Review. PubMed PMID: 29459830; PubMed Central PMCID: PMC5807419.
11 Abdulhasan MK, Li Q, Dai J, Abu-Soud HM, Puscheck EE, Rappolee DA. CoQ10 increases mitochondrial mass and polarization, ATP and Oct4 potency levels, and bovine oocyte MII during IVM while decreasing AMPK activity and oocyte death. J Assist Reprod Genet. 2017 Dec;34(12):1595-1607. doi: 10.1007/s10815-017-1027-y. Epub 2017 Sep 12. PubMed PMID: 28900834; PubMed Central PMCID: PMC5714820.
12 Brown P, Will RG, Bradley R, Asher DM, Detwiler L. Bovine spongiform encephalopathy and variant Creutzfeldt-Jakob disease: background, evolution, and current concerns. Emerg Infect Dis. 2001 Jan-Feb;7(1):6-16. doi: 10.3201/eid0701.010102. PubMed PMID: 11266289; PubMed Central PMCID: PMC2631690.
13 Rayman MP. Selenium and human health. Lancet. 2012 Mar 31;379(9822):1256-68. doi: 10.1016/S0140-6736(11)61452-9. Epub 2012 Feb 29. Review. PubMed PMID: 22381456.
#14-19
14 Iglesias P, Selgas R, Romero S, Díez JJ. Selenium and kidney disease. J Nephrol. 2013 Mar-Apr;26(2):266-72. doi: 10.5301/jn.5000213. Epub 2012 Sep 18. Review. PubMed PMID: 23023721.
15 Zhu C, Zhang W, Mu B, Zhang F, Lai N, Zhou J, Xu A, Liu J, Li Y. Effects of marine collagen peptides on glucose metabolism and insulin resistance in type 2 diabetic rats. J Food Sci Technol. 2017 Jul;54(8):2260-2269. doi: 10.1007/s13197-017-2663-z. Epub 2017 Jun 14. PubMed PMID: 28740282; PubMed Central PMCID: PMC5502017.
16 Johnston CS, Day CS, Swan PD. Postprandial thermogenesis is increased 100% on a high-protein, low-fat diet versus a high-carbohydrate, low-fat diet in healthy, young women. J Am Coll Nutr. 2002 Feb;21(1):55-61. doi: 10.1080/07315724.2002.10719194. PubMed PMID: 11838888.
17 Lord C, Chaput JP, Aubertin-Leheudre M, Labonté M, Dionne IJ. Dietary animal protein intake: association with muscle mass index in older women. J Nutr Health Aging. 2007 Sep-Oct;11(5):383-7. PubMed PMID: 17657359.
18 Bremer AA, Mietus-Snyder M, Lustig RH. Toward a unifying hypothesis of metabolic syndrome. Pediatrics. 2012 Mar;129(3):557-70. doi: 10.1542/peds.2011-2912. Epub 2012 Feb 20. Review. PubMed PMID: 22351884; PubMed Central PMCID: PMC3289531.
19 Poly C, Massaro JM, Seshadri S, Wolf PA, Cho E, Krall E, Jacques PF, Au R. The relation of dietary choline to cognitive performance and white-matter hyperintensity in the Framingham Offspring Cohort. Am J Clin Nutr. 2011 Dec;94(6):1584-91. doi: 10.3945/ajcn.110.008938. Epub 2011 Nov 9. PubMed PMID: 22071706; PubMed Central PMCID: PMC3252552.
#20-26
20 Beck KL, Conlon CA, Kruger R, Coad J. Dietary determinants of and possible solutions to iron deficiency for young women living in industrialized countries: a review. Nutrients. 2014 Sep 19;6(9):3747-76. doi: 10.3390/nu6093747. Review. PubMed PMID: 25244367; PubMed Central PMCID: PMC4179187.
21 Hernández-Camacho JD, Bernier M, López-Lluch G, Navas P. Coenzyme Q10 Supplementation in Aging and Disease. Front Physiol. 2018;9:44. doi: 10.3389/fphys.2018.00044. eCollection 2018. Review. PubMed PMID: 29459830; PubMed Central PMCID: PMC5807419.
22 Mendel RR, Bittner F. Cell biology of molybdenum. Biochim Biophys Acta. 2006 Jul;1763(7):621-35. doi: 10.1016/j.bbamcr.2006.03.013. Epub 2006 May 12. Review. PubMed PMID: 16784786.
23 Abdulhasan MK, Li Q, Dai J, Abu-Soud HM, Puscheck EE, Rappolee DA. CoQ10 increases mitochondrial mass and polarization, ATP and Oct4 potency levels, and bovine oocyte MII during IVM while decreasing AMPK activity and oocyte death. J Assist Reprod Genet. 2017 Dec;34(12):1595-1607. doi: 10.1007/s10815-017-1027-y. Epub 2017 Sep 12. PubMed PMID: 28900834; PubMed Central PMCID: PMC5714820.
24 Park K. Role of micronutrients in skin health and function. Biomol Ther (Seoul). 2015 May;23(3):207-17. doi: 10.4062/biomolther.2015.003. Epub 2015 May 1. Review. PubMed PMID: 25995818; PubMed Central PMCID: PMC4428712.
25 Esse R, Barroso M, Tavares de Almeida I, Castro R. The Contribution of Homocysteine Metabolism Disruption to Endothelial Dysfunction: State-of-the-Art. Int J Mol Sci. 2019 Feb 17;20(4). doi: 10.3390/ijms20040867. Review. PubMed PMID: 30781581; PubMed Central PMCID: PMC6412520.
26 Albahrani AA, Greaves RF. Fat-Soluble Vitamins: Clinical Indications and Current Challenges for Chromatographic Measurement. Clin Biochem Rev. 2016 Feb;37(1):27-47. Review. PubMed PMID: 27057076; PubMed Central PMCID: PMC4810759.
---
— Update: 10-02-2023 — cohaitungchi.com found an additional article The Pros and Cons of Eating Organ Meat from the website health.clevelandclinic.org for the keyword benefits of organ meats.
"What am I, chopped liver?" Somehow, being compared to chopped liver implies you're less desirable. How did liver get such a bad rap? Chopped liver — and other organ meat (also called offal or variety meats) — is packed with nutrients and bursting with flavor. (Don't knock chopped liver smothered in fried onions till you've tried it!)
"Organ meat is loaded with health benefits, more so than the muscle meat we typically prefer," notes dietitian Julia Zumpano, RD, LD. "For most people, they're a nutritious addition to the diet when eaten in moderation." Zumpano weighs in on the benefits of eating organ meat, along with a few precautions about who should avoid them altogether.
What is organ meat?
Organ meat is the internal organs and other parts of the animal besides muscle meat, including:
Blood, bones and skin.
Brain.
Heart.
Kidneys and liver.
Intestines and tripe (stomach lining).
Sweetbreads (pancreas and thymus).
Tongue.
In the U.S., common organ-meat foods include:
Hot dogs and sausages: Many have casings made from animal intestines.
Bone marrow: This creamy, spreadable food comes from the center of the bone and has become more popular recently.
Bone broth: Another trendy food, bone broth is made from boiling animal bones to release their collagen into a soup.
Pork rinds: You can find this crispy, pig skin snack in your grocery store's chip aisle.
Read more Why Everyone Should Be Eating Organ Meats
The benefits of eating organ meat
Besides being more affordable than premium cuts of meat, organ meat is often higher in nutrients, too. The amounts of vitamins and minerals depend on the organ and the animal. But in general, you can expect organ meat to be a good source of nutrients.
Contains high levels of iron
Iron is necessary to make hemoglobin, a protein that carries oxygen throughout your body. Meat and fish contain heme iron, the easiest form for your body to use.
"If you're looking to boost your iron intake, organ meat can potentially be one option," says Zumpano. "Ounce for ounce, it provides more iron than other types of meat."
For example, compare 4 ounces of chicken liver to the same amount of beef tenderloin, as measured by the U.S. Department of Agriculture's FoodData Central:
Chicken liver: 10.2 milligrams of iron
Beef tenderloin: 2.664 milligrams of iron
Rich in B vitamins
Organ meat is rich in B vitamins, especially B6 and B12, which serve multiple important functions in your body. B6 is crucial for breaking down proteins, carbohydrates and fats. It also supports healthy immune function. B12 is necessary for making brain and nerve cells, DNA and red blood cells.
Packed with protein
Protein is the building block of cells. It builds new cells and repairs existing ones. Although not as high in protein as traditional muscle meat, many organ meats are still a good source of protein.

For instance, the U.S. Department of Agriculture's FoodData Central reports that 100 grams (roughly 3.5 ounces) of beef liver contains 20.4 grams of protein, while the same amount of top loin steak has 22.8 grams.
Contains alpha-lipoic acid
It doesn't get a lot of attention, but alpha-lipoic acid (ALA) has been shown to have health benefits.
It protects mitochondria — the part of your cell that produces energy — from damage, and helps turn nutrients into energy. Research indicates it can be helpful for neuropathy (or nerve damage) associated with diabetes.
Your body makes alpha-lipoic acid. However, production decreases as you age. You can find the nutrient in foods like spinach, tomatoes, broccoli and organ meat (beef hearts and kidneys contain the most).  
Filled with important minerals
Organ meat provides many essential minerals, including:
Magnesium: This mineral plays a key role in more than 300 bodily processes, including nerve and muscle function, and making bones.
Selenium: This nutrient is vital to proper thyroid function and reproductive health.
Zinc: An immune booster and wound healer, this mineral is also necessary to make protein and DNA.
Contains fat-soluble vitamins
Vitamins A, D, E and K are fat-soluble vitamins. They get absorbed along with fat and stored in fatty tissue, unlike water-soluble vitamins, which get flushed out with urine.
Organ meat is rich in fat-soluble vitamins, which contribute to vital functions in your body.
Vitamin A: It's crucial for good vision, but vitamin A is also necessary for other areas of your body. It helps your immune system and organs like your heart and lungs work properly.
Vitamin D: You need vitamin D for a strong immune system and bones.
Vitamin E: This vitamin is an antioxidant, a substance that protects cells from damage. Vitamin E also helps blood flow by preventing over-clotting and widening vessels and plays a role in your immune system.
Vitamin K: This nutrient is key for making proteins for blood clotting and building bones.
Is it safe to eat organ meat?
For the most part, yes. "Organ meat is safe for most people to eat in moderation," says Zumpano. "But it's high in cholesterol and saturated fat, which can increase your blood cholesterol level. If you have heart disease risk factors like high cholesterol, it's best to choose leaner muscle meat instead."
Those with gout (a type of arthritis) should also watch their intake of meat, including organs. They contain purines (a naturally occurring compound), which worsens gout. Children should also stick to smaller portions of organ meat than adults.
Other concerns associated with consuming organ meat include:
Mad cow disease: Also known as bovine spongiform encephalopathy (BSE), this disease spreads to people if they eat the brains or spinal cord of affected cattle. The likelihood of getting it from U.S. beef is extremely low. The U.S. has tight regulations to eliminate any high-risk animal from the food supply for both people and pets.
Excess vitamin A and iron: Consuming too much vitamin A can cause birth defects. As organ meat contains high amounts of vitamin A, people who are pregnant should avoid it. Organ meat is also loaded with iron, which can be a problem for those with an iron overload disorder. Children need less vitamin A and iron when compared to adults, too, so keep consumption in children to a lesser amount than adults.
Fatty liver disease: A large study of adults found that eating organ meat may slightly increase the risk of developing non-alcoholic fatty liver disease. However, researchers recommended more studies to confirm this conclusion. To be on the safe side, if you live with Type 2 diabetes and high cholesterol — both of which are considered risk factors for non-alcoholic fatty liver disease — then you might want to skip eating organ meat. 
Bladder cancer: A review of multiple studies found that regularly eating organ meat could raise the risk of developing bladder cancer, although more research (including a large-scale study) is needed. If you have a history of bladder infections, smoke or have other risk factors, limit your consumption of organ meat.
Is organ meat good for you?
Organ meat contains more vitamins and minerals than traditional cuts of meat. Eating it can be an excellent way to get essential nutrients. But for those with certain health conditions, a high intake of organ meat can lead to problems. If you have concerns, talk to a healthcare provider or a registered dietitian. This way, you can be confident that your dinner plan — with or without a side of chopped liver — is a healthy and safe choice for you and your family.
---
— Update: 13-02-2023 — cohaitungchi.com found an additional article Organ Meats: Beginners' Guide to Ancient Superfoods from the website www.doctorkiltz.com for the keyword benefits of organ meats.
We include products in articles we think are useful for our readers. If you buy products or services through links on our website, we may earn a small commission.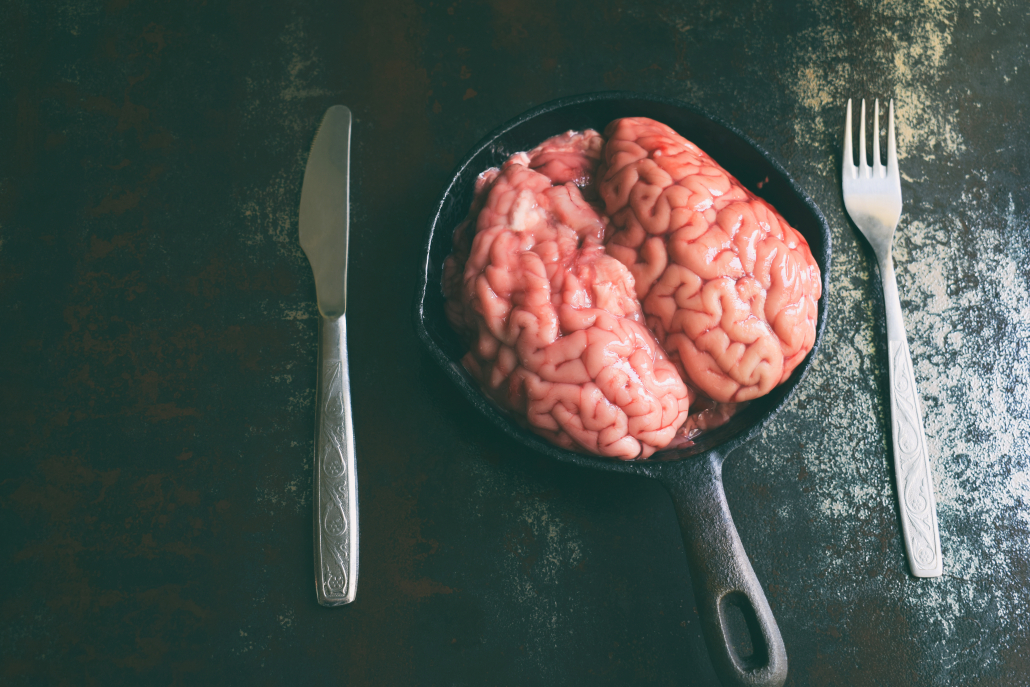 Table of Contents
Organ Meats: A Lost Tradition 
Why eat organ meats?
What are organ meats?
The many types of organ meats
Liver
Kidney
Heart
Brain
Gizzards
Sweetbreads
Tripe
Tongue
Spleen
Bones
The many health benefits of organ meats 
Eating organ meats — how it's done 
How to find organ meats
The bottom line
In case you haven't noticed, superfoods come and go–acai berries, CBD, you name it. But there's another class of superfoods that you should know about.  One that transcends fads and that's been treasured since ancient times. We're talking about organ meats! 
Organ Meats: A Lost Tradition 
The breakneck pace of modern culture means it's all too easy to discount the wisdom of how we did things in the past. 
For many people, just hearing the term "organ meats" may conjure up thoughts about bygone eras and outdated practices we no longer need or want to live by. Why read books when we have podcasts and an endless amount of choices on Netflix? Why eat organ meats when we have cutting-edge nutraceuticals?
When it comes to optimal nutrition, however, this type of thinking is fundamentally flawed. 
For all our technological advancements,' our bodies haven't evolved beyond the types of foods that got us here in the first place. We're hardwired to eat an animal-based diet…whether we like it or not. 
You only need to look at how our ancient ancestors ate to see the proof. Far from being rooted in superstition, the nutritional habits of ancient cultures were perfected by eons of evolution–an intimate call and response between our bodies and the natural world. 
When we peer into our anthropological record we see that people all over the world prized organ meats above else. In times of scarcity, organs were preferentially given to tribal chieftains, elders, and pregnant women; in times of plenty, they were enjoyed by all.  
Why eat organ meats?
Organ meats are nature's most concentrated source of virtually every important vitamin, mineral, amino acid, and fat. These nutrients make organ meats the ideal addition to modern diets of more conventional animal products. 
Replaces Depleted Dietary Nutrients
Adding another layer to their historical importance, organ meats may be more crucial than ever today. That's because the fruits and vegetables many people rely on for their micronutrients have been getting progressively nutrient depleted. 
A study by The University of Texas found that the amounts of protein, calcium, phosphorus, iron, riboflavin, and vitamin C in fruits and vegetables have declined significantly over the last 50 years. The levels of other micronutrients are likely lower, too.
Reduces Plant Toxins
Organ meats can supplement these depleted nutrients, and they offer an even greater health benefit when they replace many fruits and vegetables altogether. This is because fruits and veggies are loaded with plant toxins and antinutrients. Plants developed these chemicals to defend themselves against predators. And guess what? Humans are predators. 
Turning to multivitamins isn't the solution, either. Studies haven't yet managed to show that multivitamins actually work! As Dr. Eliseo Guallar, from Johns Hopkins School of Public Health, explained to , the likelihood that multivitamins have tangible health benefits is "very small — and also we have no clear proof yet of such benefit."
Science is finally beginning to confirm what traditional cultures have known for centuries: that organ meats are one of the most important parts of the human diet. Keep reading to dive a little deeper into the world of organ meats and their wellness-boosting benefits. 
What are organ meats?
Organ meats sometimes referred to as "offal," are the organs of animals that we prepare and consume as food.
Organ meats all-stars:
Liver: A true superfood, and the most nutrient-dense superfood, loaded with bioavailable vitamins that combat numerous diseases including heart disease and Alzheimer's. 
Tongue: A tender muscle, high in healthy fats as well as zinc, iron, choline, and vitamin B12.
Heart: a great source of coenzyme Q10 (CoQ10), an antioxidant that treats and prevents numerous diseases. 
Kidneys: high in omega 3 fatty acids, and known to contain anti-inflammatory properties. 
Brain: A delicacy in many cultures, and a rich source of omega-3 fatty acids.
Sweetbreads: Neither sweet, nor a bread, this organ meat comes from the thymus gland and pancreas. And is loaded with healthy mono- and polyunsaturated fats that improve blood cholesterol levels, lower the risk of heart disease, and help regulate blood sugar. 
Tripe: The lining of an animal's stomach, tripe packs an impressive amount of nutrients, including selenium, zinc, and vitamin B12.
People have been eating organ meats for as long as we've been on this planet. Many traditional societies still make organ meats central to their diets.  And even in Western societies you still find sweetbreads made from thymus glands and pancreas, Menudo soup with tripe, and foie gras pate, a delicacy made from duck and goose liver. 
The most nutrient-dense foods in existence, organ meats are packed with highly-bioavailable nutrients, including both fat-soluble and water-soluble vitamins. 
Organs are also a great source of heme iron and protein. Last, but definitely not least, organ meats are uniquely rich in several different forms of vitamin K2, a nutrient that was previously known as "Activator X" for its ability to activate bone development.
The many types of organ meats
There are many different kinds of organ meats. If an animal has an organ, you can be pretty confident that some culture, somewhere, has discovered a way to eat it. 
In this article we'll be focusing on 10 of the most popular organ meats: 
Liver
Kidney
Heart
Brain
Gizzards
Sweetbreads
Tripe
Tongue
Spleen
Bones
Liver
Known as "nature's multivitamin," there's a reason liver comes first on this list. Both chicken liver and beef liver are nutritional powerhouses.
Just 3.5 ounces of beef liver meets many of your RDI's (recommended daily intakes) with ease:
Beef Liver: Raw
Based on 100 grams
Calories
135
Fat
3.6g
Protein
20.4g
Net Carbs
3.9g
VITAMINS
%Daily Value
Vitamin A  

Vitamin A IU  

Vitamin B6  

Vitamin B12  

Thiamine 

Riboflavin

Niacin 

Folate 

Choline  

Vitamin C  

Vitamin D  

Vitamin D 

Vitamin D3  

Vitamin E  

Vitamin K  

4968μg

16898IU

1mg

59.3μg

0.2mg

2.8mg

13.2mg

290μg

333.3mg

1.3mg

1.2μg

49IU

1.2μg

0.4mg

3.1μg

552%

–

84%

2471%

13%

163%

66%

73%

61%

3%

8%

–

–

2%

3%

MINERALS
Calcium 

Iron 

Magnesium 

Phosphorus 

Zinc  

Copper 

Manganese 

Selenium 

5mg

4.9mg

18mg

387mg

4mg

9.8mg

0.3mg

39.7μg

1%

62%

6%

39%

27%

488%

16%

57%
Liver may offer special benefits to athletes, too. Its popularity among this group took off in the 1950s, when researchers found that rats given liver supplements swam farther than rats who went without. 
Physique icon Tony Sansone stressed the importance of eating liver, kidney, heart, and cod liver oil, as did many other natural bodybuilders from that era. It appears that liver has anti-stress and anti-anemia properties of all sorts.
Successful hunters of centuries past often celebrated their successes by passing fresh liver around. In a perfect example of nature knowing best, these hunters were able to partake of the slain animal's liver glycogen (stored carbohydrates) after depleting much of their own. 
Though liver is one of the easiest organ meats to find at your local butcher, that doesn't mean it's always easy to incorporate into your culinary routine. If you're looking to get the benefits of liver without having to retrain your tastebuds, beef liver supplements might be right for you.
Kidney
Just like liver, beef kidney is a true superfood. It's rich in Vitamin B12, selenium, and heme iron, and it contains a nice balance of copper and zinc. Kidney also contains a rare amino acid, , which promotes the kidney health of those who ingest it!  In addition, kidney contains the hard to find amino-acid Ergothioneine, which promotes fertility.

Kidneys were a favorite food of the traditional Inuit culture. "The kidneys are usually given to children," noted Arctic explorer Vilhjalmur Stefansson in his book , "somewhat as if they were candy."
Even the fat surrounding the kidneys is special. Known as suet, kidney fat is impressively saturated — 60-70% saturated, by some estimates.  It's also impressively high in a special fatty acid,, that's been correlated with lower body fat and improved mitochondrial function.
Beef Kidney: Raw
Based on 100 grams
Calories
99
Fat
3.1g
Protein
17.4g
Net Carbs
0.3g
VITAMINS
%Daily Value
Vitamin AVitamin A IU

Thiamine

Riboflavin

Niacin

Folate

Vitamin B6

Vitamin B12

Vitamin C

Vitamin D

Vitamin D IU

Vitamin D3

Vitamin E

419μg1397IU

0.4mg

2.8mg

8mg

98μg

0.7mg

27.5μg

9.4mg

1.1μg

45IU

1.1μg

0.2mg

47%–

24%

168%

41%

25%

52%

1146%

16%

8%

–

–

2%

MINERALS
CalciumIron

Magnesium

Phosphorus

Zinc

Copper

Manganese

Selenium

Retinol

Lycopene

13mg4.6mg

17mg

257mg

1.9mg

0.4mg

0.1mg

141μg

419μg

20μg

2%58%

5%

26%

13%

22%

8%

202%

–

–
Heart
Technically, the heart is an organ meat a muscle meat. Lean yet flavorful, heart was a favorite food of many native American cultures — and it's still easy to make a part of the optimal diet today.
What makes beef heart so special? For starters, it's twice as rich in riboflavin (B2) as conventional muscle meat. Heart is also a great source of (COQ10), an anti-fatigue, anti-aging nutrient. 
Many studies have found that the COQ10 family is protective against cardiovascular diseases, infertility, and even mitochondrial dysfunction.  Dr. Kiltz actually recommends coenzyme Q10 to women struggling with their fertility. 
Beef Heart: Raw
Based on 100 grams
Calories
112
Fat
3.9g
Protein
17.7g
Net Carbs
0.1g
VITAMINS
%Daily Value
Thiamine 

Riboflavin 

Niacin 

Folate 

Vitamin B6 

Vitamin B12 

Vitamin C

Vitamin E 

0.2mg

0.9mg

7.5mg

3μg

0.3mg

 8.6μg

2mg

0.2mg

–

16%

54%

38%

22%

357%

4%

2%

MINERALS
Calcium 

Iron 

Magnesium

Phosphorus

Zinc 

Copper 

Selenium 

Lycopene 

7mg

4.3mg

21mg

212mg

1.7mg

0.4mg

21.8μg

17μg

1%

54%

6%

22%

12%

20%

32%

–
Brain
Brain is considered a delicacy in many cultures. Composed of roughly 60% fat, the brain is the fattiest organ in the entire body. 
It's no surprise then that brain is an incredible source of omega-3 fatty acids, especially DHA. Studies have shown that DHA may prevent inflammation, hyperactivity, neurodegeneration, and more.  
The amount of DHA a pregnant mother consumes goes a long way towards ensuring the brain health of her baby. Research has even found a link between a mother's DHA intake and her offspring's problem-solving ability — it's important
Beef Brain: Raw
Based on 100 grams
Calories
143
Fat
10.3g
Protein
10.9g
Net Carbs
1.1g
VITAMINS
%Daily Value
Vitamin A 

Vitamin A IU 

Vitamin B6 

Vitamin B12 

Vitamin C 

Vitamin E 

Thiamine 

Riboflavin 

Niacin 

Folate 

7μg

147IU

0.2mg

9.5μg

10.7mg

1mg

0.1mg

0.2mg

3.6mg

3μg

1%

–

18%

397%

18%

5%

7%

12%

18%

1%

MINERALS
Calcium 

Iron 

Magnesium 

Phosphorus 

Zinc

Copper 

Selenium 

43mg

2.6mg

13mg

362mg

1mg

0.3mg

21.3μg

5%

32%

4%

37%

7%

15%

31%
It's relatively hard to find fresh brain at the butcher, and even rare in most organ meat supplements. However, Doctor Kiltz's beef organ supplement offers beef brain from grass-fed New Zealand cattle. 
Gizzards
For those of you who aren't from the south, gizzards are a type of stomach. The most commonly eaten gizzards come to us courtesy of the chicken. (For an especially healthy meal, fry your chicken gizzards in some grass-fed suet.) 
Gizzards are rich in iron, B-vitamins, and selenium. Their combination of vitamin C and zinc means they're good for your complexion, too. 
Chicken Gizzards 
Based on 100 grams
Calories
89
Protein
18g
Fat
2g
Net Carbs
VITAMINS
%Daily Value
Vitamin A      

Vitamin B6    

Vitamin B12   

Thiamine 

Riboflavin 

Niacin 

Folate

Vitamin C      

Vitamin E       

64IU

0.1mg

1.2μg

–

0.2mg

3.7mg

5μg

3.7mg

0.3mg

2%

9%

51%

2%

14%

19%

2%

5%

2%

MINERALS
Calcium 

Iron 

Magnesium 

Phosphorus 

Zinc 

Copper 

Manganese 

Selenium 

Retinol

Lycopene 

11mg

2.5mg

15mg

148mg

2.7mg

0.1mg

0.1mg

25.5μg

19μg

–

2%

32%

5%

15%

19%

6%

3%

37%

–

–
Sweetbreads
Sweetbreads probably aren't what you think they are. They're not especially sweet or bready. The term sweetbread actually refers to an animal's thymus and pancreas. The parotid gland is also sometimes included in this category. 
Sweetbreads are one of the animal kingdom's best sources of vitamin C. Though they may not be as rich in B-vitamins as liver or heart, sweetbreads round out the antioxidant picture with plenty of selenium.
Thymus is also rich in several immune-signaling peptides, including thymosin fraction 5, thymosin alpha-1, and thymic humoral factor.  If you're looking for a stronger immune system, consider nourishing your own thymus gland with this special organ meat.
Beef Sweetbreads
Based on 100 grams
Calories
143
Fat
10.3g
Protein
10.9g
Net Carbs
1.1g
VITAMINS
%Daily Value
Vitamin A 

Vitamin B6 

Vitamin B12 

Vitamin C 

Thiamine

Riboflavin 

Niacin 

Folate 

–

0.4mg

15.2μg

3.3mg

0.1mg

0.3mg

3.8mg

6μg

0%

30%

634%

6%

9%

16%

19%

2%

MINERALS
Calcium 

Iron 

Magnesium 

Phosphorus 

Zinc 

Copper 

Selenium 

9mg

2.2mg

15mg

386mg

1.4mg

0.2mg

26μg

1%

28%

5%

39%

10%

11%

38%
Tripe
Tripe is the lining of an animal's stomach (most frequently a cow's). Like virtually every other organ meat, tripe possesses impressive nutrient density. It's rich in vitamin B12, selenium, and zinc. It's also rich in cholesterol, which plays a vital role in hormone synthesis.
Read more The Value of Aging in Place
Tripe and other innards were prized among native Americans — so much so that certain tribes would hold competitions to see who could eat a length of buffalo intestines the fastest.
Tripe
Based on 100 grams
Calories
89
Fat
3.9g
Protein
13g
Net Carbs
VITAMINS
%Daily Value
Choline

Folate

Folic acid

Niacin

Riboflavin

Vitamin B12

Vitamin B6

203.3 mg

4 mcg

0 mcg

0.828 mg

0.067 mg

1.09 mcg

0.008 mg

–

–

–

5 %

5 %

45 %

1%

MINERALS
Calcium

Copper

Iron

Magnesium

Phosphorus

Potassium

Selenium

Sodium

Zinc

72 mg

0.073 mg

0.62 mg

14 mg

67 mg

70 mg

13 mcg

441 mg

1.48 mg

6 %

8 %

3 %

4 %

10 %

1 %

24 %

19 %

13 %
Tongue
Like the heart, the tongue is both an organ meat and a muscle meat. The tongue is rich in healthy fats and collagen. Over 10% of its protein comes from collagen, in fact. The tongue is also a great source of vitamin B9, commonly known as folate.
And if you're not a huge fan of eating, well, a tongue…fear not. Take some inspiration from traditional Mexican cuisine, which found a way to incorporate beef tongue into tacos. 
Tongue
Based on 100 grams
Calories
371
Fat
26g
Protein
32
Net Carbs
VITAMINS
%Daily Value
Choline

    Folate

    Folic acid

Niacin

Riboflavin

Thiamin

Vitamin B12   

Vitamin B6

Vitamin C

Vitamin D

Vitamin E 

Vitamin K

357 mg

11 mcg

0 mcg

4.289 mg

0.359 mg

0.022 mg

4.19 mcg

0.162 mg

1.3 mg

0.4 mcg

0.39 mg

1.2 mcg

–

–

–

27 %

28 %

2 %

175 %

12 %

1 %

2 %

2 %

1 %

MINERALS
Calcium

Copper

Iron

Magnesium

Phosphorus

Potassium

Selenium

Sodium

Zinc

77 mg

0.22 mg

3.21 mg

29 mg

211 mg

253 mg

26.1 mcg

828 mg

5.54 mg

6 %

24 %

18 %

7 %

30 %

5 %

47 %

36 %

50 %
Spleen
The spleen is an incredibly good source of iron. It's also rich in vitamin C and vitamin B5. 
The spleen is such a potent immunity-booster that it's commonly used, in the form of spleen extract by people with low white blood cell counts or cancer. The nutrients in the spleen may also benefit one's appearance by helping to oxygenate the skin. 
Bones
Okay, we'll admit it, bones aren't technically organ meats. 
But they organs  — and the soup bones one gets from the butcher usually still have a lot of meat on them. 
Bones also contain a whole lot of nutrients. 
Let's start with the obvious one: calcium. Bones are rich in a unique form of calcium called , or MCHA. Bovine-derived MCHA may strengthen bones and reduce the risk of osteoporosis.
And don't forget about the bone marrow. Clocking in at 97% fat, bone marrow contains all sorts of biochemical goodies. Recent research has discovered that it's rich in , an immune-boosting fat also found in breast milk.  Strengthening your connective tissue is as easy as drinking a cup of bone broth!
When it comes to human evolution scavenging bones and bashing them open to get the fat was what allowed us to grow the brains we needed to be smart enough to hunt much larger and faster animals.
The many health benefits of organ meats 
Let's shift perspectives and take a look at eight central health benefits practically all organ meats have in common. 
Organs meats are an excellent source of iron
Even a single serving of most organ meats is enough to hit your daily iron RDA.  What's more, organ meats contain highly-bioavailable heme iron, which is far better absorbed than the non-heme iron found in plant foods.
Organs meats may help retain muscle mass
The human body requires nine essential amino acids to function — and organ meats contain all of them.  Their high-quality protein can benefit anyone who wants to build muscle mass. Muscle mass, in turn, promotes increased weight loss by increasing your metabolic rate — the calories you expend while resting.  
Organs meats are a great source of choline
Organ meats are one of nature's best sources of choline, an essential nutrient that benefits the brain, muscles, and liver. Many people eating the standard American diet (SAD) are deficient in choline — eat your organs so that doesn't happen to you!
Organs meats are rich in peptides
Peptides are small amino acid-based molecules our bodies use to send important messages. 
The peptides found in bovine organs include BPC-157, Thymosin alpha-1, LEAP-2, tuftsin, and more. Science is just beginning to appreciate how these peptides might be contributing to the health benefits of different organ meats.
Organs meats are rich in fat-soluble vitamins
"An essential characteristic of the successful dietary programs of primitive races," wrote pioneering doctor Weston A. Price, "has been found to relate to a liberal source of fat-soluble vitamins."
Translation? Of all the vitamins out there, fat-soluble vitamins are probably the most important. Organ meats are very rich in these vitamins — and the ancients knew it. In times of plenty, native Americans would sometimes select the fattiest parts of an animal and throw the rest away. 
All this fat, of course, contained plenty of fat-soluble A, D, E, and K. 
Modern research has discovered that fat-soluble vitamins work together to promote bone health: vitamin D helps the body absorb calcium, vitamin A prepares the body to use calcium, and vitamin K2 helps shuttle the calcium to the right places. The same Dr. Price that documented dental health among 'primitive' cultures also documented cases of reversing cavities with vitamin K2 among his own patients.
Fat-soluble vitamins aren't just important for dental health, either. They're important for nearly . 
Organ meats keep you fuller for longer
The protein and fatty-acid content of organ meats may also help you stick with your ideal diet.  
Studies have shown that eating a high-fat, moderate protein diet can increase one's feelings of fullness and decrease one appetite.  At the same time, protein also 'costs' more energy than other macronutrients to be absorbed. If the keto diet has you experiencing out-of-control cravings, try incorporating more protein. We bet it'll help. 
Organs meats make optimal health simple
Eating beef liver provides us with liver-specific health benefits. Likewise, eating kidneys provide kidney-specific nutrients. The same goes for eating heart, which provides us with all sorts of heart-healthy compounds.
Noticing a trend? Animal organs contain nutrients that benefit the same organs of those who eat them. It's almost like nature wanted to make things simple for us!
Organs meats are very affordable
The term "superfood" may conjure images of fancy natural food stores and empty wallets. 
When it comes to buying organ meats, however, that's simply not the case. Most organ meats are still very affordable. It's not uncommon to find high-quality grass-fed and organic organs for just a few dollars a pound. 
Eating organ meats — how it's done 
After being neglected for decades, the popularity of organ meats might finally be coming full circle. Organ-based dishes are now being featured in fine-dining restaurants across the world. Chefs love their novelty factor and unique flavors. 
It's true — the most fun way to expose yourself to new organ meats is by venturing into the wide world of international cuisine. Try Mexico's Menudo soup with tripe or France's foie gras or Eastern Europe's liverwurst. Traditional soul food from the deep South also features all sorts of offal. 
If you're new to organ meats, however, you may want to start off with something a little more down-to-earth. Liver and heart are two of the best organ meats to get started with; both have a pretty mild flavor. 
You can also incorporate ground liver into regular ground beef and make it into burgers. Chances are, your local butcher shop wouldn't mind doing this for you.
How to find organ meats
Speaking of your local butcher, they're one of the best places for sourcing quality organ meats. 
Butchers are usually happy to see someone valuing the lesser-known cuts. They might even give you a cooking tip or two. You may also want to check your area for authentic Asian, Mexican, or Polish food stores. These stores are likely to carry organ meats the hype and higher prices of wellness-orientated butcher shops. Opt for grass-fed, pasture-raised beef organs whenever you can. 
If all else fails, you can always find organ meats online, but this is a much more expensive option. Besides, it's always nice to support your local farmers. 
The bottom line
For all our biomedical progress, optimal nutrition has been perfected by nature. 
Organ meats are a powerhouse source of numerous bioavailable vitamins and minerals that are hard to get from most other foods.
Incorporating organ meats will boost your nutrition while reducing food waste. It could also lead you to new cultural experiences. 
The way we see it, returning to humankind's original way of eating is a journey that's meant to be cherished and enjoyed. So have fun optimizing your nutrition as you experiment with nature's superfoods! 
---
— Update: 13-02-2023 — cohaitungchi.com found an additional article Why Everyone Should Be Eating Organ Meats from the website thereadystate.com for the keyword benefits of organ meats.
I've struggled with anemia my entire life and through lots of research and self-experimentation, I now understand the great importance of consuming organ meats in managing my iron levels. Turns out nutrient deficiency affects a huge portion of our population. We took a deep dive into the literature to detail all the hows and whys of nutrient deficiency and how organ meats make a huge impact.
In recent years, nutrient deficiencies have been on the rise. Some sources report 92% of Americans are deficient in at least one nutrient! (1)
Causing things like:
Frequently feeling tired
Feeling weak
Digestive issues
Lightheadedness 
Hair loss
Unusual food cravings 
But it hasn't always been this way. 
In fact, the food we eat today is a lot less nutrient-dense than the food we ate just a few decades ago. 
And I'm not talking about cheeseburgers and french fries. I'm talking about fruits and vegetables. 
The University of Texas – Austin found that over the last 50 years, the amounts of protein, calcium, phosphorus, iron, riboflavin, and vitamin C in fruits and vegetables have declined significantly. (2)
Why?
The aggressive agricultural methods used in recent years have depleted the nutrients in the soil. So the food grown in that soil just isn't as healthy as it once was. 
And in turn, we aren't getting as many nutrients from our meals as our parents or grandparents did. So it's no wonder a lot of people turn to multivitamins. 
And while they aren't necessarily harmful, Johns Hopkins School of Public Health scientist, Dr. Guallar told
Essentially – multivitamins are probably a waste of money. 
So how can you get more nutrients in your diet?
Organ Meats
Nearly every doctor, nutritionist, and health expert will agree – the best way to get the nutrients you need is in whole food form.
But we don't all have the time to map out exactly which fruits and vegetables are rich in certain vitamins to make sure we're eating a well-rounded diet. 
If you're someone looking to increase your nutrient intake with something that has proven benefits, I recommend organ meats. 
Organ meats have been called "Nature's Multivitamin" because they are loaded with a variety of nutrients and minerals that we need for optimal health. 
Studies show adding organ meats to your diet can:
Help retain muscle mass – They are a great source of high-quality protein which is necessary for building and retaining muscle. (4)(5)
Helps you eat less – There are a ton of studies showing increased protein intake helps you stay fuller for longer,  so you naturally eat less. And organ meats are a great source of clean protein. (12)
When it comes to specifically which organ meats to eat, there are 3 that we recommend above all else. 
Beef Liver
At the top of the list of superfoods is grass-fed liver.
If you're hesitant to eat beef liver, you aren't alone. There is a common misconception that liver is unhealthy because it stores toxins in the body. But this couldn't be farther from the truth. 
The liver doesn't actually store toxins but instead processes them making them safe for your body to eliminate. Meaning there aren't toxins in the liver making it dangerous to eat.
Which is a great thing, because it is literally the most nutrient-dense food in the world! Containing:
Concentrated sources of Vitamin A
A variety of B vitamins, particularly rich in B12
One of the best sources of folic acid
A highly absorbable form of iron
CoQ10 which is necessary for cardiovascular health
And more! (13)
Plus, liver has what experts refer to as an "anti-fatigue factor" that makes it a favorite of bodybuilders and athletes looking for a competitive edge. 
Beef Heart
Beef heart is one of the most nutritious cuts of meat. It contains all of the essential amino acids, as well as zinc, selenium, and phosphorus. It also has about double the elastin and collagen than other cuts of meat, which are great for supporting healthy joints and connective tissues. 
But one of beef heart's biggest powers comes from its high levels of coenzyme 10, or CoQ10. CoQ10 is an antioxidant that your body produces on its own, but its production decreases with age. 
Your cells need it for growth, maintenance, and energy production. So as its production decreases with age, your energy can go with it. 
Because of this association with energy production, it's theorized CoQ10 could help with physical performance and endurance over long distances. (14)
Beef Kidney
Just like the heart and liver, beef kidney is loaded with protein and nutrients. It's especially high in Omega-3 fatty acids, which is something your body does not produce on its own but is necessary for staying healthy. 
Including Omega-3 fatty acids in your diet is linked to a ton of health benefits like:
Conclusion
Because of the declining nutrient density of our fruits and vegetables, a lot of Americans are nutrient deficient. This is why so many of us say we feel tired all the time, and crave unhealthy foods. 
Organ meats are some of the most effective ways to increase your nutrient intake, naturally. But, there's one problem. While some love to put down offal and beef liver, Kelly and I DO NOT! And I don't think we're alone in disliking the taste of organ meats. But this does not mean that we could ignore all of their incredible health benefits and neither should you.
My favorite way to get organ meats without having to actually eat organ meats is by taking Paleovalley Organ Complex every day.  It includes beef liver, heart, and kidney in easy to take veggie capsules. All the organ meats they use are sourced from grass-fed and finished cows rotationally grazed on family-run farms right here in the USA.
Organ meats like the ones in Paleovalley Organ Complex are a great source of high-quality protein, iron, choline, omega-3s, and more. These are nutrients that you need for healthy muscle recovery after exercise, high energy levels for stamina and endurance, and overall health. 
If you have a favorite way to cook organ meats, or a favorite organ supplement, drop it in the comments!
Thanks for reading. I hope this helps you get into your Ready State! 
-JStar
Citations
1. 92% of U.S. Population Have Vitamin Deficiency. Are You One of Them?
2. Changes in USDA Food Composition Data for 43 Garden Crops, 1950 to 1999
3. Do multivitamins make you healthier?
4. Relationship between animal protein intake and muscle mass index in healthy women
5. Dietary animal protein intake: association with muscle mass index in older women
6. Iron deficiency – adults
7. Dietary determinants of and possible solutions to iron deficiency for young women living in industrialized countries: a review
8. Iron nutrition and absorption: dietary factors which impact iron bioavailability
9. Choline deficiency increases lymphocyte apoptosis and DNA damage in humans
10. Choline: an important micronutrient for maximal endurance-exercise performance?
11. Which foods contain a high level of choline?
12. A high-protein diet induces sustained reductions in appetite, ad libitum caloric intake, and body weight despite compensatory changes in diurnal plasma leptin and ghrelin concentrations
13. Recipes and Lore About Our Most Important Sacred Food
14. Coenzyme Q10
15. Omega-3 Fatty Acids
16. Omega-3 Fatty Acids and Depression: Scientific Evidence and Biological Mechanisms
17. A meta-analytic review of double-blind, placebo-controlled trials of antidepressant efficacy of omega-3 fatty acids
18. Comparison of therapeutic effects of omega-3 fatty acid eicosapentaenoic acid and fluoxetine, separately and in combination, in major depressive disorder
19. Circulating omega-3 Fatty acids and neovascular age-related macular degeneration
20. Fish consumption, long-chain omega-3 fatty acids and risk of cognitive decline or Alzheimer disease: a complex association
References