Wondering if buying a condo is right for you? Investing in a condo can come with some great benefits, but there are also some downsides you may need to consider. To help you make the best choice, here are some of the major pros and cons of buying a condo!
Advantages of Buying a Condo
Disadvantages of Buying a Condo
Advantages of Buying a Condo
One of the biggest reasons why people consider buying condos is that they can often be more affordable than buying a home. Take a look at some of the pros of owning a condo below!
Flexible Living
A mid-sized condo is perfect for buyers who want to downsize from a larger home or who don't want to spend a ton of time maintaining a house. A smaller space provides more freedom for residents who want to spend time traveling or enjoying their city instead of constantly working on home improvement.
More Affordable Than Single-Family Houses
In larger cities or beachfront locations, a condo can be much more affordable than comparable houses, making it a less intimidating buy for first-time homeowners. In some cities, owning a condo is often cheaper than renting an apartment or buying a townhouse.
Cheaper Insurance
When you own a condo, your homeowners insurance only needs to cover the inside of your home, as your monthly HOA fees will help insure the building or complex you're in. A house, however, requires insurance for inside and outside. This means your condo insurance cost will often be cheaper than the insurance needed for a house.
Great Sense of Community
Most condo buildings and complexes have communal spaces, such as kitchens, patios, or rooftops, where residents can get together and get to know one another better. In addition, condo communities usually host fun events for residents like movie nights, game nights, wine tastings, cookouts, and more.
Proximity to Entertainment & Business Districts
One major advantage of condo living is that condo buildings are typically found in or around downtown areas, so residents have great access to nearby entertainment and business districts. This means living within walking distance of employers, restaurants and bars, public transit, major attractions, and tons of events.
Top-Notch Amenities
You don't have to live in a luxury condominium to enjoy nice amenities. Most condos have community spaces like a pool, rooftop terraces, or a fitness center, which you can use without worrying about the upkeep. Some condos even have tennis courts or spas! Keep in mind that the more amenities a condominium complex has, the more your HOA (homeowners association) fee will be each month.
Appliances Included
When you buy a house, you often have to buy appliances like refrigerators, ovens, and washers and dryers. Of course, these appliances can be included in the sale, but you'll have to update them in the future if you want to sell your house. Most condos come pre-furnished with these appliances, and in some cases their repairs can be covered by building maintenance, which is a major advantage.
Covered Maintenance
Condos offer residents the opportunity to embrace homeownership without the hassle of yard work, snow shoveling, or home repairs. Building hallways, entryways, and community spaces are also taken care of by a cleaning or maintenance staff, so you only have to worry about your living space.
Good Security
Most condo buildings have secure entrances and surveillance cameras, and some even have security guards or doormen who keep an eye on the property. This is especially great for those who live alone.
Disadvantages of Buying a Condo
Wondering what to know before buying a condo? While there are some great benefits of condo living, there can be some drawbacks, too. Here are some downsides to consider when looking at condominiums!
HOA Fees
Along with mortgage and property taxes, condominium owners pay homeowners association fees (HOA fees), which are monthly dues that go toward community amenities, building maintenance, cleaning services for common areas, upkeep of laundry facilities, and more. Typically, these rates can vary from $100 to more than $1,000, and sometimes these rates can increase. There are a few reasons why your HOA fees can rise, such as a major repair needed in the building or a special assessment is made in each occupied unit. Most associations will take a portion of your monthly payment and put them in a reserve fund, a savings account that can be used for future expenses or projects.
No Outdoor Space
While no yard work is a positive of condo ownership, not having green space can be a disadvantage for some residents. Especially if you have kids who want to play outside or have a large dog that needs to go to the bathroom, you may have to walk a fair distance to find a playground or park. However, some condominiums may have courtyards or rooftop terraces that can provide some outdoor space for residents!
Lack of Privacy
Similar to an apartment, condos share walls. You might hear your neighbors walking across their condo or having a party. You might hear loud TVs or animals. And they might hear you, too. For people used to living in apartments, this may not be an issue. But for those downsizing from a house to a condo who are looking for peace and quiet, condo living may not be ideal.
Pet Restrictions
Though most condos do accept pets, there can be limits on size, breed, and number of pets, which can be a major disadvantage for pet lovers. Some condominiums will also require you to pay a deposit for your pet as well, which is something to keep in mind when looking at expenses. If there are too many complaints from other residents, you may have to get rid of your pet or move. Make sure to read the rules on pets before you move in!
Limited Parking
Since condos are typically located in more urban areas, parking is almost always an issue. You may only have one reserved parking spot for your unit, making it difficult to find a place for a second vehicle, guest vehicles, or a recreational vehicle like a boat or RV. Parking garages and street parking may be available, but you'll have to pay monthly or annually for these spots, which can be expensive.
Specific Rules to Follow
There are sets of rules condo owners have to abide by. Called the Declaration of Covenants, Conditions, & Restrictions (CC&R), these rules are enforced by the HOA. Some examples of these rules are: not being able to put solar panels on your roof, parking rules like no overnight parking on the street, quiet hours being enforced, bans on smoking or drinking in community areas, and more.
Value Appreciates Slower Than Houses
When you buy a condo, you're only investing in the living space, not the land. This means the value appreciates more slowly over time. Over a longer stretch of time, houses have historically demonstrated higher rates because more people prefer homeownership, but there's evidence to show condos may be closing the appreciation gap.
Lack of Storage Space
Not having a basement, garage, attic, or additional closets might be a downside for residents who need to store items. Some condos can include small storage units assigned to each condo, but this isn't always a guarantee, which means you may have to downsize your possessions or move to get more space. Of course, you can always rent a storage unit, which will be cheaper than moving to a larger condo.
***
Thinking of buying a condo? Extra Space Storage has secure storage facilities across the country that can help you downsize and transition into condo living. Find self storage near you!
---
— Update: 25-12-2022 — We found an additional article Pros & Cons of Buying a Condo – Is It Worth It? from the website www.moneycrashers.com for the keyword benefits of buying a condo.
If you're thinking of buying a condo, there are lots of reasons why it might be a smart move right now. Condos have never been more popular, particularly with the aging Baby Boomer population, which is starting to downsize and move into homes that are easier to care for. As a result, condos are in high demand and appreciating faster than single-family homes.
Buying a condo can be a great option, whether you're just starting a family or escaping empty nest syndrome. However, condo living isn't for everyone. There are some important questions to ask before you buy a condo and just as many downsides as there are benefits. Let's look at the pros and cons of condo life.
What Is a Condo?
A condo is like an apartment that you own, right? Sort of. But there are some big differences between an apartment and a condo.
A condo, which is short for "condominium," is a private residence within a larger building or community, while an apartment is a leased residence within a larger building or community. Condos share common areas with all the other units in their community; these common areas can include a fitness center, pool, and manicured grounds. Unlike an apartment, however, condo owners pay monthly dues to keep these amenities operating and in good condition.
Condos can be townhouses that are attached on one or both sides to another unit. Or, if the condo is in a larger building or high-rise, it might be surrounded by other units.
Benefits of Buying a Condo
Are you cut out to be a condo owner, or are you better off buying a single-family home? It's a tricky question. Some people love living in a condo community, while others discover over time that they'd be happier with a bit more privacy and freedom. Condos offer a long list of pros and cons. Let's start with the positives first.
1. Less Maintenance
One of the biggest benefits of living in a condo is that other people do the maintenance for you. They cut the grass and maintain the grounds, they fix the roof and shovel snow, and you don't have to worry about finding someone to replace the siding. If you're a first-time homeowner, in poor health, busy with work, like to travel, or you just don't want to deal with all those chores, this is a major benefit.
Condos can also be a good option if you want to age in place because you have close neighbors, experienced maintenance staff to take care of big repairs, and plenty of activities to keep you engaged with your community.
2. Security
Many condos offer gated or locked entries, doorkeepers, or even security professionals for residents. If you live alone or security is a concern for you, this can be reassuring because it might reduce the risk of home break-ins. In addition, you live in close proximity to many other people, which means that in an emergency, you'll have plenty of people to turn to for help.
Read more 51 Of The Best Benefits Of Rebounding Exercise
3. Amenities
Want a pool? A fitness center? Wednesday game nights at the community clubhouse? Many condo communities offer residents amenities that are out of reach for the average homeowner.
These amenities can also make it much easier to get to know your neighbors. If you live alone or love to socialize, this can be a great perk.
4. Affordability
Condominiums are often priced lower than single-family homes. According to the National Association of REALTOR (NAR), in August 2018, the average selling price for a single-family home hovered around $260,000. Condos typically have a lower average selling price – around $248,200, according to the NAR. Depending on the region and the community, the asking price can be dramatically lower than a single-family home. So, if you want to dive into homeownership on you're on a tighter budget, a condo can be a great first step.
5. Appreciation
In years past, condos typically appreciated at a slower rate than single-family homes because single-family homes are more appealing to more people. More importantly, you get land when you buy a home, and land is a huge factor in appreciation.
However, this is changing. Citing research conducted by Trulia, The Washington Post reports that the market value for condos rose by 38.4% between 2012 and 2017, while the value of single-family homes only rose by 27.9%.
6. Proximity to City Life
Many condos are located close to vibrant downtown areas, which is appealing for many reasons.
First, some people want to be able to walk, commute by bike, or take public transportation to their job because they're sick of spending an hour a day or more sitting in rush hour traffic. Living close to your job can save you thousands of dollars each year in fuel and car maintenance costs.
Living near a thriving downtown also makes it easy to visit new restaurants, go shopping, and check out live shows. If you can walk or take public transit, you'll likely find that you get more exercise because it's easier to get out and about. Also, condos located in prime neighborhoods might increase in value faster than condos in the suburbs, which can make them a worthy investment.
Downsides of Buying a Condo
While there are plenty of benefits of condo life, there are just as many downsides.
1. Homeowners Association Fees
As you might imagine, that pool, fitness center, security system, and maintenance crew all cost money. When you buy a condo, you essentially become a business partner in that community. You pay a monthly homeowners association (HOA) fee each month, on top of your mortgage, which goes toward the upkeep of the property, as well as future investments such as parking lot resurfacing or the addition of a dog park.
HOA fees vary widely depending on the location, size, and quality of your community, and Trulia reports that HOA fees have been on the rise around the country. In 2005, the average HOA fee was $250 per month; by 2015, it had gone up to $331. Of course, where you live plays an important role. For example, the average HOA fee in New York City is $571 per month, while the average in Charlotte, North Carolina is only $218.
The steady rise in fees isn't surprising when you take inflation into account; costs continue to go up in almost every sector. What is surprising is that when Trulia compared HOA fees to the rise and fall of home values, there was no match; HOA fees continued to rise even during years when median home values fell. Between 2005 and 2015, HOA fees rose 32.4%, compared to a 15.1% rise in home values.
So, not only do you have to pay a hefty monthly fee to live in a condo, but you can count on those costs rising steadily in the years to come. If you don't budget for the increased fees, you run the risk of being priced out of your condo because you can't afford to live there.
2. Potentially Mismanaged Funds
You'd think that if you're paying $300 a month in HOA fees, everything would be taken care of promptly, but that's not always the case.
Every HOA has two types of accounts: an operating account and a reserve account. The funds in the operating account are used for regular maintenance costs, such as lawn mowing, pool maintenance, and snow shoveling. The reserve account is for major or long-term projects, such as resurfacing the parking lot, replacing the fence around the community, or building a new playground. Think of this as the emergency saving account.
A well-managed HOA will make sure that both accounts are well-funded so there's enough money to meet regular expenses, as well as enough money for long-term or emergency projects. However, there are plenty of HOAs that are not well-managed. If there isn't enough money in the reserve fund and an unexpected expense crops up, such as a tree falling on the roof, then the board will vote to levy a special assessment on all homeowners. That means you'll be legally required to pay an additional fee, which can be hundreds or even thousands of dollars, to make up the difference.
This happened to residents in Sudden Valley in Bellingham, Washington. As The Bellingham Herald reports, the Sudden Valley HOA attempted to raise monthly dues by 48%, from $832 to $1,237, to cover both routine and unexpected repairs. There wasn't enough money on hand to cover costs because boards in previous years had put off even routine repairs and invested in questionable improvements, such as a school bus stop with solar panels.
This lack of funding is common. According to a study conducted by Association Reserves, a company that helps community associations manage their funds, up to 70% of all HOAs are underfunded. Even healthy HOA funds can be ruined when financially illiterate members are voted onto the board or when the group collectively makes some bad decisions.
3. Lack of Privacy
Another downside to condo living is that structurally, it's very much like an apartment. And as you probably remember from young adulthood, sometimes apartment living isn't all it's cracked up to be.
In a condo, you have neighbors on the other side of your walls, and perhaps above and below you as well. You have neighbors going up and down the hall or crossing the grounds at all hours of the day and night. You get to hear their celebrations, their arguments, and their newborn crying every night at 2am.
If you're looking for some peace and quiet, a condo may not be the right choice.
4. Delinquency
In a condo community, you share the financial responsibility of upkeep with everyone else. When people struggle to make ends meet, they might drop out of paying their association dues. This causes dues to go up for everyone else to cover the delinquency, meaning you're stuck holding the short end of the stick.
5. Difficulty Selling
Condos can be difficult to sell for a number of reasons.
First, not everyone wants to live in a condo. Families with young children often want a yard, families with multiple dogs often need a yard, and some people just don't want to live on top of someone else. These factors narrow down your pool of potential buyers.
Second, you have to consider your HOA. If your HOA demands high dues, this will price some people out of buying. If your HOA is underfunded and the community looks the worse for wear, other people won't want to live there. When selling a condo, your HOA plays a big role in how fast it moves.
The financial health of your HOA will also be a factor for buyers taking out a mortgage. Many lenders won't approve a loan if there's pending litigation against an HOA or if an HOA doesn't have sufficient reserves. If the community has a high ratio of renters, some lenders will deny the loan. All of these issues can further limit your pool of potential buyers.
Finally, since most condos in a community look the same, if there are empty units in your building, those will likely sell first. And if there are a lot of empty units, good luck.
6. More Rules
Living in a condo means you have to live by the management's rules. For instance, say you want to install green energy technology, such as a solar panel on the roof to save energy at home. Instead of just getting started, you have to ask the condo association for permission. If they deny your request, you're out of luck.
HOAs can have an overwhelming list of rules that owners have to abide by. For example, your HOA might restrict the number of pets you're allowed to have and even restrict some breeds. They might set limits on the number of visitors you can have or set dedicated "quiet times" to restrict noise. They might also restrict the type of renovations you're allowed to do or decorations you're allowed to put up.
Living by someone else's rules might be fine for some people, but for others, it can be stifling.
Tips for Buying a Condo
So, do you feel like a condo is a good fit for your lifestyle? Then consider these tips before you invest.
1. Older Condos Might Be More Expensive
As Trulia reports, HOA fees are often higher in older communities, simply because these communities require more upkeep. According to their data, sourced from the U.S. Census, buildings constructed in 2005 or later had HOA fees that were $90 per month cheaper than buildings constructed between 1960 and 1969.
2. Read Governing Documents Carefully
Not dealing with a lot of home maintenance chores is appealing to many people. But it's important that you understand which elements the HOA covers and which are ultimately your responsibility. There are three maintenance categories to consider here.
Unit
First, you need to understand how your HOA defines the boundaries, or "units," in your community. An important part of HOA bylaws is defining what's included in a standard unit. Be sure to know what you own and what the HOA owns.
Typically, an HOA will define a standard unit as anything contained within the interior walls of the unit, including appliances. When you open the door to your condo, that's your private space, so you'll be responsible for painting the walls, fixing the drip under the kitchen sink, and replacing the carpet.
Common Elements
Common elements are those areas or features that are shared by all owners. HOAs are responsible for repairs and upkeep in these areas. They can include:
Pools
Tennis courts
Fountains
Recreation centers or clubhouses
Grounds
Parking lots
Sidewalks
Exterior siding
Roofs
Hallways
Fencing around the grounds
Entrance gates
Limited Common Elements
Limited common elements are features that don't fall within the realm of your standard unit but aren't exactly common elements, either. Typically, a limited common element is one you share with other owners, but not all of the owners in the community. These might be features that fall outside the interior walls of your unit, such as a patio. Or, they might be a feature that only some condos in the community have, such as a chimney or skylights.
For example, a garage you share with another owner would be a limited common element, as would a load-bearing wall you share with the person next door. Other examples can include:
Entryways or common doors
Mailboxes
Awnings
Stoops
Shutters
Balconies or patios
Exterior doors or windows
Every HOA has different rules regarding limited common elements, so it's important that you read your bylaws carefully to determine which additional features you'll be responsible for. Typically, HOAs take responsibility for common elements but require that owners maintain the limited common elements that are connected to their unit. If limited common elements need repair, the HOA might pay for a portion of the costs and ask that the owners who share the element make up the rest.
3. Talk to the Neighbors
It's a smart idea to talk to the neighbors before making an offer on a condo. It not only gives you the opportunity to see who you'll be living near, but also to ask how well the community is run. Current residents can give you useful inside information about the board members, the vibe of the community, and the number of rentals.
Finding out the rental ratio is important for several reasons. First, units that are owned by investors and rented out means that there will always be strangers coming and going. These units might be rented yearly, like an apartment, or they might be rented out weekly for vacations. People in vacation units are more likely to stay up late, be loud, and perhaps even cause problems for the community.
Read more Buying a Condo vs. Renting an Apartment: What's the Difference?
Another reason the rental ratio is important is that some lenders won't approve a loan for communities with a high rental ratio. This is typically more of a problem in big cities, such as New York or Miami, where investors purchase condos and then rent them to tourists.
4. Ask for the HOA Budget
An HOA isn't likely to give a potential buyer a copy of their current budget. However, if you're serious about buying a condo, you can ask the seller to provide you with a copy.
Going over the HOA's budget gives you the chance to see where the money is going and how much they have in reserve for future projects. You should also look at their debt. How much debt is the HOA carrying, if any? More importantly, how many owners are not paying their dues? Communities with a high default rate might be in financial trouble, which could be expensive for you down the road.
It can also be enlightening to read the minutes of the last several board meetings. Yes, it's a boring chore, but these minutes can give you some valuable insider information about how well the board, and the community, are working together. For example, you'll be able to find out if the guy next door to the condo you want to buy frequently lodges complaints against his neighbors, or if the board is considering a special assessment for next year. This is information you want to have before you invest in the community.
Final Word
There's no doubt that buying a condo can be a great decision – for some people. Aging empty nesters, young families, and busy professionals often find it liberating to live in a low-maintenance home where major decisions are handled by other people. However, if you love your privacy and independence and don't want to live by someone else's rules, then condo living probably isn't right for you.
Do you live in a condo? Do you like it, or would a single-family home be a better fit for you?
---
— Update: 25-12-2022 — We found an additional article 7 Benefits of Owning a Condo from the website www.bermudiana.com for the keyword benefits of buying a condo.
Condos are popular right now and it's easy to see why. There are lots of reasons why a condo might be right for you, even if you hadn't previously considered one. We've listed some of the key benefits of owning a condo and created a free buying checklist that you can download to help you make a decision.
You'll Have Access to Amenities
There's a Welcoming Community
Find the Perfect Location
Never Worry About Maintenance Again
They're Safe and Secure
A More Affordable Option
Freedom
1. You'll Have Access to Amenities
Condo owners have access to luxury amenities that homeowners don't. Something like a gym or a swimming pool might be too impractical for a home because of costs or available space. Condominiums often have amenities that residents can access, like tennis courts, golf courses or even beaches. You'll be required to pay towards the upkeep of the amenities, but you'll have access to amazing facilities that you otherwise wouldn't.
2. There's a Welcoming Community
In a condominium, you'll quickly get to know your neighbors. If you're a social person, then you'll love being able to grab a coffee with someone that lives nearby. Because everyone contributes to the upkeep of the complex, everyone takes pride in it. This means the area is a fantastic place to live.
You'll also be safe in the knowledge that there's someone around to keep an eye on your condo. Maybe you're out of the country and you just need a neighbor to check that everything's okay. Some condos have an onsite management company. With a condo, there's no shortage of friendly neighbors or management offering to help.
3. Find The Perfect Location
It's difficult to find a private home that's close to the beach or the city center that isn't too expensive. You have to choose between a smaller home that's close to the city or a large home that's a long commute from everything. This isn't an issue with a condo.
Condos are typically located close to luxury locations, like the beach. This means you're close to bars, restaurants, shops, nightlife and more.
4. Never Worry About Maintenance Again
Condo residents pay HOA (Homeowners' Association) fees each month. This can seem like a disadvantage to owning a condo but these payments go towards the maintenance of the complex and its amenities. You'll never have to clean the pool, mow the grass or reapply a coat of paint – it's all taken care of for you.
If you're looking for a place to retire in and you're downsizing, then the last thing you'll want to worry about is maintenance. The HOA condo fees are a small price to pay for the free time you'll have to enjoy other pursuits.
5. They're Safe and Secure
Condominium communities are generally very safe as many have round the clock management representatives and security present on site. Other residents also tend to keep an eye on neighboring condos when they are not occupied.
6. A More Affordable Option
Even with the HOA fees to think about, a condo is a more affordable option than buying a home. If you're worried about your budget, then a condo could be the choice for you. Especially as you'll have access to amenities.
If you're considering a rental property, like an apartment, then your property could also generate income for you while you build equity and take advantage of tax deductions.
7. Freedom
When renting an apartment or house, you'll be restricted by the landlord's rules and regulations. You might not be able to decorate rooms as you'd like or keep pets. When you own a condo, you have more freedom to do what you want.
You'll need to run some changes by the Homeowners' Association who are in charge of the complex but as long as your demands aren't ridiculous or offensive, you should be fine.
This isn't the case with a condo-hotel where all the rooms tend to be the same, like a hotel, to make them easier to market to hotel guests. Here freedom comes in a different way as the hotel team and management company will take care of check in and check out, rental marketing, grounds upkeep, repairs and maintenance for you. That way when you visit yourself you are free to sit back and enjoy your vacation.
Download the Condo Buying Checklist Now
The Condo Buying Checklist has all the information you'll need if you're thinking about buying a condo. It covers everything you should think about before committing to a decision.
Once you've decided if a condo is right for you and the reasons for buying one, the checklist can make the buying process a smooth one. It will help you to find a vendor and the questions you should ask when you carry out visits.
To receive your free copy, click the download link below.
Main Image Credit
---
— Update: 25-12-2022 — We found an additional article Buying a Condo vs. Renting an Apartment: What's the Difference? from the website www.durangohomesforsale.com for the keyword benefits of buying a condo.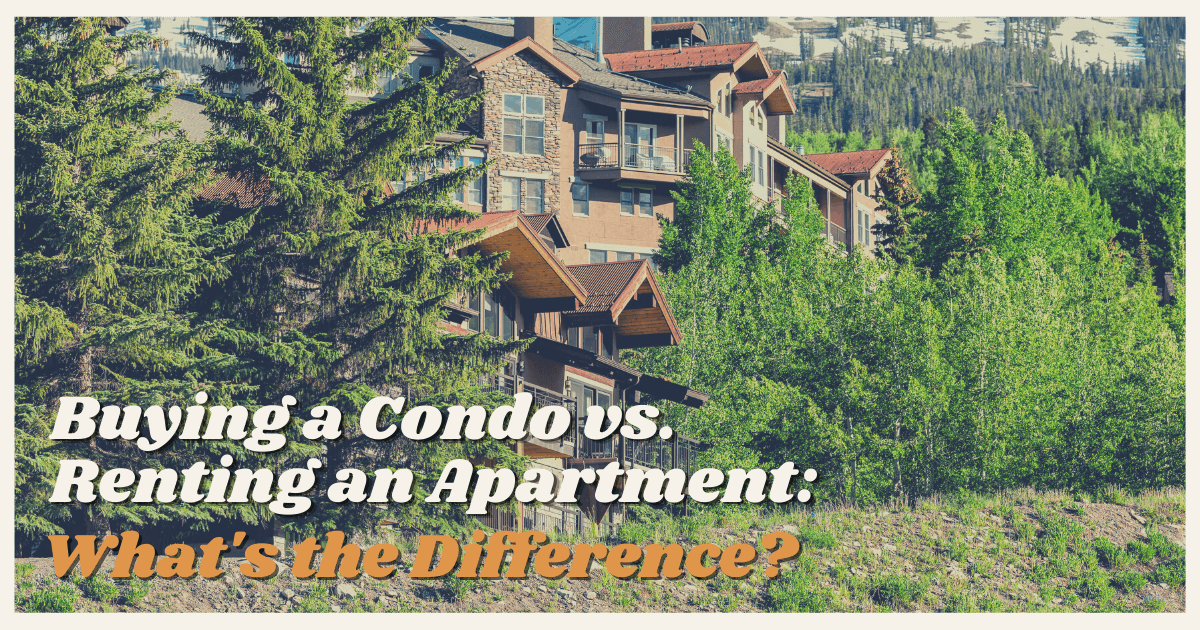 Living in a condo has plenty of perks. They're often modern, spacious, conveniently located, and loaded with all the features anyone could want. But how can those moving to a new area decide between renting an apartment and shopping for condos for sale? It's a common dilemma, and while the decision depends on an individual's current financial situation and future plans, there are a few pointers to help potential buyers and renters decide. Keep reading to learn about the differences between renting an apartment and buying a condo.
How Expensive Is Rent vs. a Mortgage?
Renting is often considered cheaper than mortgage payments. That said, buying a condo could be more affordable in the long run, especially if the homebuyer chooses a loan with optimal interest rates.
Before any new homeowner excitedly signs a condo contract, they should use a rent vs. buy calculator to work out the cost of renting vs. buying a condo in a year or two. If the average cost is almost the same, then buying a condo not only makes more financial sense, it also comes with multiple benefits a person would otherwise miss out on when renting. For instance, buying a condo means permanent unit ownership in a well-planned community.
But, if a condo mortgage is more expensive, consider the situation; for instance, how long the occupant will live in the area and whether their income can support them through the mortgage payments (a mortgage calculator can help with this). In most places, the longer a person is likely to stay in the same condo, the more financially sensible buying is over renting. Renting might only be the more affordable option if the renter is planning to move on within a year or two.
Condos Can Generate Passive Income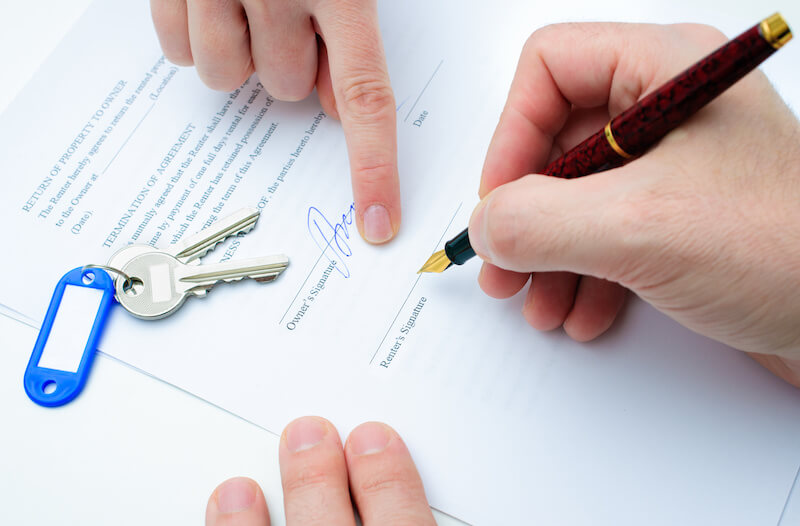 Even when moving out in a few years, a condo remains one of the best investments one can ever make. Unlike renters, condo owners can rent out their units to short-term tenants and gain extra income while still using the condo for personal vacations. Renting a condo short-term also means the owner can adjust rates during the peak seasons and gain even more profits.
Some condo owners can even become long-term landlords. Long-term rental income can cover the condo maintenance and management tasks on the landlord's to-do list while providing a consistent source of profit. It also comes with less tenant turnover and fewer operating expenses—long-term tenants are often more willing to contribute to the maintenance and take better care of the condo property because it's their home, rather than a stopover.
Simply put, condo buyers make a lifelong investment they can earn profits from, regardless of whether they're renting short-term or long-term. And when they do decide to sell, they're assured of good returns since real estate tends to appreciate.
Renting Has More Flexibility
While buying a condo certainly has appealing perks, renting offers a bit more flexibility. With renting, a renter needs to put down the security deposit, typically equivalent to the first month's rent. This makes renting more approachable than buying for many, as saving up for a 20% down payment can turn out to be a challenge for some.
Also, the maintenance responsibilities of condo owners can be taxing. Renters have the benefit of not dealing with them. What's more, unlike buying, renting a condo is not a permanent investment, meaning renters can pack up and go as long as they've issued a month's notice. This offers renters the flexibility to accept new opportunities as they pop up and enjoy exploring different destinations until they find one they truly feel at home in.
Buying Builds Equity and Gives More Freedom
The most significant advantage of buying over renting a condo unit is that owners can build equity. With every mortgage payment a homeowner makes, they reduce their mortgage debt and take another step towards complete ownership by reducing their principal and increasing equity. For instance, by paying a larger down payment, homebuyers automatically increase their share value in the condo's ownership and reduce their debt.
The higher the owner's equity, the better they can use it to borrow loans for a second mortgage, home improvements, or even for debt consolidation. Building equity also means a homeowner can resell the home at a profit in the future, making buying an even better decision.
Additionally, there are certain privileges that condo owners enjoy over renters. For instance, condo owners are often free to design and alter their condo's interior how they deem fit. Ownership also comes with more home security and peace of mind since one doesn't need to worry about increasing rental rates or unexpected landlord evictions.
Pros and Cons of Owning a Condo
There are a number of pros and cons to owning a condo that potential buyers should be aware of before making a purchase. 
Pros of Condo Ownership
Condominiums can be less expensive than detached homes, especially if you want to live in an urban area. 
Maintenance and repairs are often the condo association's responsibility, which can save money and time for the owner. 
Condos often have a number of amenities, such as swimming pools, fitness centers, and security systems, which may not be available in a detached home.  
Condo ownership can offer a sense of community that can be lacking in other housing options. 
Read more Why Willow Bark Extract Is Great For Skin + How To Use
Cons of Condo Ownership
Condominiums may be subject to rules and regulations set by the condo association, which can include limits on renting, pet ownership, and noise levels. 
The monthly condo association fee can be expensive and may increase over time. 
When considering a condo purchase, it's important to weigh the pros and cons to make sure it's the right decision for you.
Would You Rather Own a Condo or Rent an Apartment?
While buying a home or renting an apartment is mainly relative to one's situation, each option has pros and cons. For instance, buying a condo unit means condo owners can get a lifelong and profitable investment. Even better, it offers the peace of mind of knowing common renting woes like rent increases are a thing of the past. However, condo ownership might not be for everybody. Those jumping into the real estate market need to carefully weigh their options using the tips listed above before making up their minds.
---
— Update: 25-12-2022 — We found an additional article The Pros and Cons of Buying a Condo from the website www.bobvila.com for the keyword benefits of buying a condo.
istockphoto.com
Condos are great introductions to homeownership. A condo is usually larger than an apartment, and it comes with many of the same benefits that owning a house does. An affordable condo gives you the opportunity to own your own place and build equity. That said, condos have their downsides. You need to weigh the pros and cons to determine if condo life is the right choice for your financial situation, long-term investment goals, and personality.
PRO: Condos save you money on maintenance.
Condos are part of a community. Consequently, you share more than walls with your neighbors. And everything you share, including the roof over your head, landscaping, parking facilities, and amenities like a pool or a gym, is maintained through your homeowners association (HOA) fees. That's money you don't have to lay out individually for keeping the property in order.
RELATED: This is What No One Tells You About Downsizing
istockphoto.com
CON: Steep HOA fees in condo communities can outweigh the financial benefits.
Condo communities may have gyms, swimming pools, community theaters, and play areas that require expensive maintenance. All these extras mean you have access to amenities you may not have in a single-family home, but they drastically raise the monthly HOA fees. As a result, although a condo may have fewer up-front costs, the monthly expenses may end up being higher than you anticipated.
PRO: Condos typically cost less than a single-family home.
Condos are typically inexpensive compared with single-family homes, making them attractive to first-time buyers, retirees, and investors. They're also great for easing your way into property ownership without having to immediately take on the expense of and responsibility for maintenance.
RELATED: Consider a Condo for your Second Home
CON: A condo's value may not increase like that of a single-family home.
Dollar for dollar, the value of a single-family home usually goes up faster than a condo's. The primary reason for this difference is that a condo's value depends on a few factors that are out of your control. For example, if the HOA is poorly managed and the exterior of the building isn't properly maintained, the value of your condo won't rise. Additionally, values often drop in condo developments where most of the units are rented rather than owned, because renters tend not to take care of the property as carefully as owners.
PRO: HOAs handle exterior and yard maintenance.
When you own a condo, if a stiff wind blows off shingles, it's not your problem. If a tree falls over, it's not your problem. If the sidewalk needs replacing, it's not your problem. Your HOA fees pay for the work of outdoor maintenance, including both the building exterior and the grounds. This can be especially appealing to those who want an attractive yard but don't want the hassle of caring for it. Similarly, families with small children may appreciate access to a pool without having to fork over the money and time needed for maintenance. Although you're paying for the maintenance with your HOA fees, you aren't responsible for doing it yourself or making arrangements with professionals to get it done.
RELATED: 10 Things No One Tells You About Homeowner Associations
CON: Poor HOA management could reduce the value of your condo.
The quality of HOA management affects the value of condos far more than it does the value of single-family homes in a planned community. If the condo HOA drags its feet on big-ticket repairs, such as fixing a deteriorating roof, or if it lets the lawn go to seed, your unit will not maintain its value. Unfortunately, unless you're on the board, you have little control over the effectiveness of your building's HOA. If it's not doing its job properly, your condo could lose value through no fault of your own. Before buying, research the values of other units in the development as well as in surrounding properties, and check the ratio of owners to renters. The more resident owners there are and the higher the value of the surrounding properties, the better the chances that the condo's value will rise. While you're doing research, it's also a good idea to ask the seller or other current owners about the HOA's track record.
istockphoto.com
PRO: You live as part of a community.
When you live in a condo, there's always a neighbor to visit, children around for playdates, and people to offer support. Older couples ready to downsize may enjoy the amenities a condo offers as well as the company of people at a similar stage of life. Young families and families in the in-between years have greater opportunities to make friends too.
CON: You live as part of a community.
In a condo, your neighbors are very close. If you don't get along or if they have annoying habits, you can't escape. They're always right there in the next unit, down the hall, in the lobby, or on the elevator. The neighbor on the other side of the wall who plays loud music at 1 a.m. or that guy upstairs who seems to invite a herd of elephants into his apartment every weekend—those are annoyances that can make condo life unbearable, and that you don't have to deal with in a single-family home.
---
— Update: 25-12-2022 — We found an additional article Single-family home vs. condo: Which should you buy? from the website www.moneyunder30.com for the keyword benefits of buying a condo.
In the fast-growing real estate market, many aspiring homeowners opt for condominiums because they're affordable, low maintenance, and might provide nice perks like shared pools.
But the traditional single-family home still has its devotees. Your inclination toward one or the other could change after you review our answers to common single family-home vs. condo FAQs.
What's the difference between a condo and a house?
The most significant difference between a condo and a house is that a condo is an individual residential unit within a multi-unit building. Houses, on the other hand, are usually stand-alone structures, separated from neighboring residences by private property.
Condos typically share walls with neighboring units, as well as some common areas connecting the units and building amenities (like a gym). Condo owners own their individual unit, but not the building it's situated in or the property on which it's built. Traditional homeowners own both the building they live in and the property it's built on.
Are condos cheaper than houses?
Condos are typically less expensive than homes, though the difference in price varies by geography. This breakdown from Zillow shows that the median sale price for single-family homes consistently outpaced condos in 2019 and 2020. A condo can be a more realistic path to homeownership in a higher-cost market.
Tip: Not all condo developments are approved for loans from the Federal Housing Administration (FHA). For an FHA loan to be insured, the development should have at least 50% of units occupied by owners (or 30% for new developments). Learn more about FHA loan requirements for condos.
Do condos appreciate in value faster than houses?
While most condos do generally appreciate in value over time, the same Zillow study referenced above shows that condos don't appreciate in value at the same rate homes do — or at least, they didn't during the two-year period in which Zillow conducted its research (January 2019 to January 2021). 
Are condos hard to sell compared to houses?
If your neighbors are also trying to sell their condo, similarity from one unit to the next can make it difficult to set your condo apart. 
One way to improve your condo's chances of selling is to look for a condo with an attractive location within the building. In general, the more bedrooms your unit has, the easier it will be to sell.
Another tip: Renting out the condo could be an option if you're having trouble selling. But keep in mind that some developments place restrictions on renting.
Do condos take less maintenance than houses?
Landscaping and snowplowing and roof repairs. Oh my! The time and money required to maintain a house can add up in a way that surprises first-time homeowners.
Utility bills are higher in a single-family home than in a condo, too, since you're responsible for more space.
In condos, like apartments, residents outsource the heavy maintenance work. You'll pay a fee, but you won't have to shovel the drive or clear off fallen branches after a storm. But minor maintenance fixes in your condo unit may be up to you, so find out which expenses are your responsibility.
Tip: A good condo investment is one where the annual increase in the monthly maintenance fee hasn't gone above the general rate of inflation (about 3%). Otherwise, you may be paying for more repairs than you bargained for.
How much are condo fees? Are they higher than standard HOA fees?
The downside of outsourcing building maintenance? What you save in time, you spend in money.
Condos charge association fees outside of monthly mortgage payments. As a condo owner, you're part of a community — think of the fees as membership dues. Ballpark, they can run from $100 to $1,000 a month.
Owners of a single-family home may also have to pay fees to a homeowner association (HOA) to cover the costs of shared amenities and services. But condo fees are typically higher than regular HOA fees, as condo owners collectively pay for the repair and maintenance of their entire building. Owners of single-family homes maintain their own homes, keeping shared costs in an HOA down. And while virtually all condo owners must pay condo association fees, only 53% of homeowners belong to HOAs.
Another important thing to keep in mind about condo association fees: You pay extra if other community members don't pay their dues. To avoid subsidizing delinquent neighbors, find out how many condos the association manages, and how many residents pay on time. If at least 97% of residents are current with payments, that's good news for your investment. And more condos mean more owners shouldering their share.
Tip 1: Ask how much money is in the association's reserve fund, or repair fund. The association should have plenty budgeted for unforeseen expenses. In general, a healthy reserve fund is 10% of the annual revenue budget — up to 25% in an older neighborhood where repairs are more frequent.
Tip 2: Before you buy, make sure at least 90% of condos in the development are owner-occupied. A solid occupancy rate means a well-run association (and more residents chipping in for fees). 
Are condos more urban than houses?
Because condos take up less space than traditional houses, they tend to be located in more urban areas. And urban living isn't just trendy — it's often quite practical. If you work in a city and prefer a short commute, or if you just want to live affordably near urban hot spots like shops, restaurants, and train stations, a convenient condo's easier to find than a house.
Some urban-planning experts predict that most of us will be migrating to cities in the future as the population booms. So for a long-term investment, city property isn't a bad idea.
Tip: Parking can be a dilemma for condo owners with cars. Find out if the development you're considering offers parking exclusive to residents, and if there's an extra cost. Some developments have first-come-first-serve parking areas; others may grant spots to reside
References