Kassima "Kassie" Isabelle, popularly known as Gloom, began her YouTube career all the way back in 2011. Her content has been through numerous revamps – what started as a lifestyle content is now all about "variety gaming, challenges, cooking, sketch, trying things and commentary".
As of late, Gloom is taking a break from YouTube after a stressful health situation came to light. While she initially assured fans that she might be away for only a month or so, it has now been more than five months since her last video. Her last public post on social media was dated January 14, 2022, when she posted a few selfies on Instagram.
Gloom had a health scare in late 2021 after noticing an unusual bump on her chest
On January 9, 2022, Gloom made her final appearance (until further notice) on her YouTube Channel in a video aptly titled 'Signing Off'.
The contents of the video revealed a health scare she experienced around last Christmas. Gloom recalled that it all started when she noticed an itchy lump on the right side of her chest on a lazy Christmas Eve night.
Owing to her family history of cancer, Gloom was worried about it being diagnosed as breast cancer. She explained that her maternal aunt, who was also named Kassima, had passed away from similar cancer at a young age.
Gloom got her condition checked out in an emergency room and booked a follow-up appointment at the hospital. After undergoing an ultrasound and a mammogram checkup, it was found that she had a cyst in her breast.
Though Gloom was relieved about it not being breast cancer, she was left unconvinced when the hospital did not provide additional details on the nature of the cyst and whether it could potentially lead to cancer. Thus, she planned on having it assessed by her family doctor, saying:
"I am not usually this dramatic or reactive but based on my family history, I just wanted some questions to be answered. So I'm going to have to go see a family doctor and he is going to assess my results and if push comes to shove, I am going to take a biopsy. It's a lot of stuff that I have been really, really deeply worried about."
Gloom is taking a break after feeling "extremely burned out" and plans on prioritizing her personal life
Apart from the breast cancer scare, Gloom divulged that she had been thinking about taking a break from YouTube for some time. She felt "extremely burned out" from working too hard in the previous year despite having a successful run.
"I am also really tired and uninspired…lately I don't have anybody who is inspiring me. I feel like myself and a lot of other people have just kind of been doing same thing over and over and over again," added Gloom in the video.
After the health scare, she had, in her words, an epiphany that she needed to take better care of herself and prioritize her health. Gloom announced that she was taking an indefinite break from content creation and thanked her viewers for being supportive and loyal. She said:
"The whole scare that I had made me realize that I need to take a break, I need to work on my personal life…I need to get happy with how I treat myself and my relationship towards YouTube."
---
— Update: 25-12-2022 — We found an additional article Does Gloom Have Cancer? Let's Look at Her Biography, Personal Life, Net Worth, and More! from the website publicistlibrary.com for the keyword does gloom have breast cancer.
Does Gloom Have Cancer? Gloom is a YouTuber from Canada. Gloom's real name is Kassima "Kassie" Isabelle. Gloom's fans are waiting to find out what happened to him. What Happened to Gloom is explained in this article.
Read more 'RHONJ': Amber Marchese Backs up Peggy Sulahian's Claim Her Cancer Would Return If She Came Back to 'RHOC'
Who Is Gloom?
Gloom is a YouTube star from Canada. Gloom's real name is Kassima "Kassie" Isabelle. She used to go by the name of CloudyApples. She first told people about herself on CloudyApples in 2011.
Cloudy Apples is a YouTube channel about life. She took a break for two years and came back in 2013. Then she decided it was time to move on, so in 2015 she started a new channel called "GloomGames." That became Gloom in the end.
Does Gloom Have Cancer?
On January 8, 2022, Gloom said in a video called "Signing Off" that he was leaving. She put up that video to take a break from a scary situation that was making her feel stressed. At the time, she thought she had breast cancer.
But some tests showed that the lump in her breast was just a cyst, which was good news. She found out that she didn't have cancer of the breast. Kassie said in one of her videos that her aunt, who was also named Kassima, died of cancer.
Also Read:
Does Paris Berelc Have Cancer: Is Paris Berelc in a Relationship?
Does Roman Reigns Have Cancer? His Health Condition Explained
Does Michael Bolton Have Cancer? Let's Look at Her Biography, Personal Life, Net Worth, and More!
What Happened To The YouTuber Gloom?
Some sources say that in 2022, many sites spread the rumor that Gloom had died of Cancer. In the "Signing Off" video, Gloom said at the time that she does not have cancer.
But neither her close friends nor anyone in her family has confirmed that information. Gloom's YouTube channel mostly had videos of him playing games and talking about them. At the moment, it has vlogs, skits, and fake cooking and arts-and-crafts videos.
Gloom Career
She first talked about herself online in 2011, on a YouTube channel called CloudyApples. She took a break for two years, but when she came back in 2013, she had already deleted all of her own videos. She eventually decided to move on, so in 2015 she started a new channel called "GloomGames," which is now just called "Gloom."
This used to be mostly gaming and commentary videos, but now she also posts skits, vlogs, reactions, and parody arts-and-crafts and cooking videos under the name "Kartha Gewart." This is a spoof of the famous Martha Stewart, with the initials of Martha Stewart replaced by "KG," which is a reference to her real name and her online name, Kassie Gloom.
Gloom Age
Kassie grew up with a brother who was older, a sister who was older, and a younger sister. Kassie was born in Lethbridge, Alberta, Canada, on December 19, 1990. She turned 30 this year. But she lived in Singapore for most of her childhood.
When she got back to Canada, she went to the first grade. There, she was often picked on because of how much she looked like a Chinese person. As her sense of self-worth went down, she started to fight back against the bullying.
Gloom Childhood
When she was in middle school, she met a girl named Ashleigh, who soon became her best friend. Ashleigh changed schools almost at the end of Kassie's middle school years. Then Kassie's family had problems, which made her feel even worse. She didn't tell anyone about it because she didn't want them to feel sorry for her.
Gloom Net Worth
Gloom has a net worth of about $11.25 million, which is only based on the money he makes from ads on YouTube. Gloom's net worth could be much higher if you take into account all of the different ways a YouTuber can make money, such as through brand partnerships, sponsorships, and donations.
About 46 million people watch Gloom's YouTube channel every month, or about 1.5 million people every day. The YouTube channel for Gloom makes $2.81 million a year, or $187,43 thousand a month, from ads.
Gloom might make about $5 million a year. But it's rare for influencers to depend on just one source of income. There may be a lot more money coming in from things like sponsorships, affiliate commissions, product sales, and speaking gigs than from ads.
Frequently Asked Questions
Who is Gloom?
Gloom is a YouTube star from Canada.
What is the age of Gloom?
What is the Name of the Youtube Channel of Gloom?
Gloom's real name is Kassima "Kassie" Isabelle.
---
— Update: 25-12-2022 — We found an additional article I shared my experience so that people could see breast cancer isn't all doom and gloom from the website breastcancernow.org for the keyword does gloom have breast cancer.
When Lynsey was diagnosed with breast cancer at 24, she wanted to let other young people know they could be at risk. By sharing her story on Instagram, she reminded people to check themselves – but also offered hope to other women going through treatment. 
Read more Pro-Apoptotic and Anti-Cancer Properties of Diosgenin: A Comprehensive and Critical Review
I wanted to have surgery as soon as possible 
I found the lump just after New Year, which was a great start to 2021. We were already in lockdown because of COVID restrictions, and then this happened.  
Initially, I thought it was just a cyst or perhaps something to do with my period. It was my boyfriend who encouraged me to contact a doctor about it, and he pointed out that I would probably encourage a friend to do the same thing if it had been them who had found a lump. 
After some tests, it was confirmed to be breast cancer. 
When I first got the news, I was really upset. By the next day, all I could think was that I wanted to have surgery as soon as possible. I just wanted it done with.  
I still didn't know what stage the cancer was at, however, so I had to have an MRI and a CT scan. Waiting for the results was one of the worst weeks of the entire experience. I just wanted them to call me to let me know if it had spread and put me out of my misery. 
I didn't think I was at risk of getting breast cancer 
Once I actually started treatment, though, I think it all happened too quickly to process. I would get into panic mode at times and worry that some other little pain was actually related to the breast cancer, but then I would contact the breast care nurse and she would reassure me. 
Aside from those moments where I would go into overdrive, I think I was mostly ok. 
However, I still wanted to talk about what was happening, and it was probably the sheer shock of getting breast cancer that initially prompted me to share my story on social media.  
Everyone I knew who had breast cancer was in their 50s or older, and I was so taken aback by my diagnosis because I didn't think I was high risk at all. As well as being really young, I wasn't overweight or obese, and I don't have any family history of breast cancer.  
Sharing my story has made other people more breast aware 
I didn't want my breast cancer experience to be associated with my private Instagram, so I made a new one for everything cancer-related. I just wanted to be open and honest and hoped that friends who read it could get something from it. 
Since doing that, I've actually had some people say to me that they've had lumps they had been ignoring for weeks or even months, and that they were now going to the doctors about it. Thankfully, all of them have been fine, but it just goes to show how important it is to talk about these things. 
When I was at school, we weren't taught how to check for signs and symptoms, and I don't think they've started doing it now, either. They definitely should, though, because it's so easy to brush things off as a cyst or think you're too young, which I almost did. 
Now, I have quite a few followers that have found me after being diagnosed with breast cancer. I don't know them personally, but a lot of people have reached out saying that my posts made them laugh.  
People appreciate seeing that other side to breast cancer and knowing that it's not all doom and gloom. Sometimes, you just need to step back a bit and see the funny side.  
I suppose that's something else I hoped to get out of it, other than raising awareness: giving people a little bit of reassurance. 
I am still dealing with ongoing side effects 
Since my chemotherapy finished before Christmas, I'm now just dealing with the ongoing side effects. Some of them are quite tricky – for instance, I don't know how long my hair will take to grow back. 
I've also had some swelling from being on steroids, and the doctors couldn't really tell me when it would go down. I know it's difficult to give people a set time frame, but it's been really frustrating for me. I'm technically done with treatment, but I'm still not done with the side effects. 
Still, I am happy to be at a point where I can say I've got through it. I am still on tamoxifen and herceptin, and I will be for a while, but – for the most part – I'm glad to be done. 
You can follow Lynsey on Instagram for more of her story.
If you're aged 20-45 and have a diagnosis of primary breast cancer, our Younger Women Together events could provide you with support and community with people who understand your situation.
Read more Fans fear Gloom has quit YouTube – six months since she took a break
Younger Women Together
---
— Update: 25-12-2022 — We found an additional article Fans fear Gloom has quit YouTube – six months since she took a break from the website www.thefocus.news for the keyword does gloom have breast cancer.
If you're a fan of lifestyle YouTuber CloudyApples, or gaming blogger GloomGames, or the most recent iteration of Kassima "Kassie" Isabelle's online persona Gloom, you might have been wondering recently if she's quit the business.
Kassie first introduced herself online in 2011, as CloudyApples. She joined YouTube as Gloom four years later.
Despite her lengthy hiatus, she still boasts large followings on her various social media channels.
But what happened to her – did Gloom quit YouTube? Has she given any indication of when she'll be back?
CULTURE: Hunter Biden's 'iPhone from Hell' controversy explained amid alleged 4chan 'hack'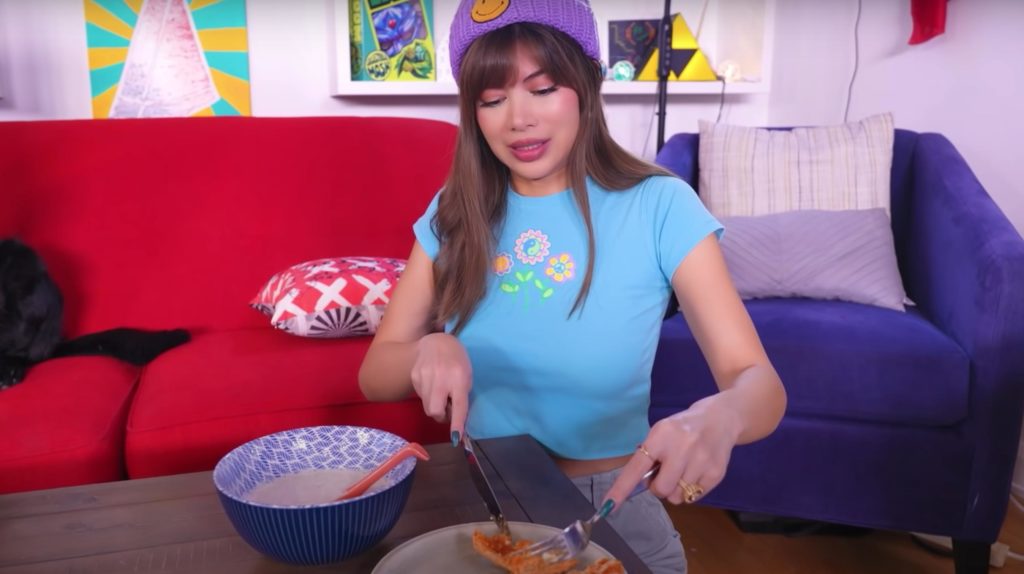 Fans want to know what happened to Gloom on YouTube
Gloom – or Kassie Isabelle – announced on 8 January 2022 she would be taking a break from online video making. Whether or not you consider this "quitting" may be a moot point. She's taking a break. But importantly, she hasn't said the break will be permanent, which suggests she'll be back.
The video, entitled Signing Off, is still available to view online. It has so far picked up 8.35 million views. She has more than 7 million subscribers on the platform.
But some of her fans are still feeling her absence. Signing Off has received several comments in the past few days alone.
One notes it's been "officially" six months since Gloom signed off – "but it feels like it's been six years". They send their best. Others have expressed their fears something has happened to Gloom to prevent her from making online content.
SPORTS: Who is Zach Wilson's mom? Age and family explored amid dating rumors
Why did Gloom take a break from YouTube in January 2022?
The reason Kassie gave for temporarily shelving Gloom's YouTube channel was she thought she had breast cancer. 
She told listeners her family has a history with breast cancer, which made the scare all the more ominous. Her aunt, with whom she shares the name Kassima, died of cancer.
However, tests revealed the lump in her breast was a cyst – and therefore benign, meaning it wasn't cancerous. 
Nevertheless, the stress of the situation meant she felt unable to produce videos for her YouTube followers, at least for a period.
The scare was the 'nail in the coffin'
In her last YouTube video upload, Kassie "Gloom" Isabelle describes feeling uninspired by other content creators, and the process of content creation itself.
CELEBRITY: Is Lea Michele Jewish? She's Funny Girl's 'likely' replacement for Beanie Feldstein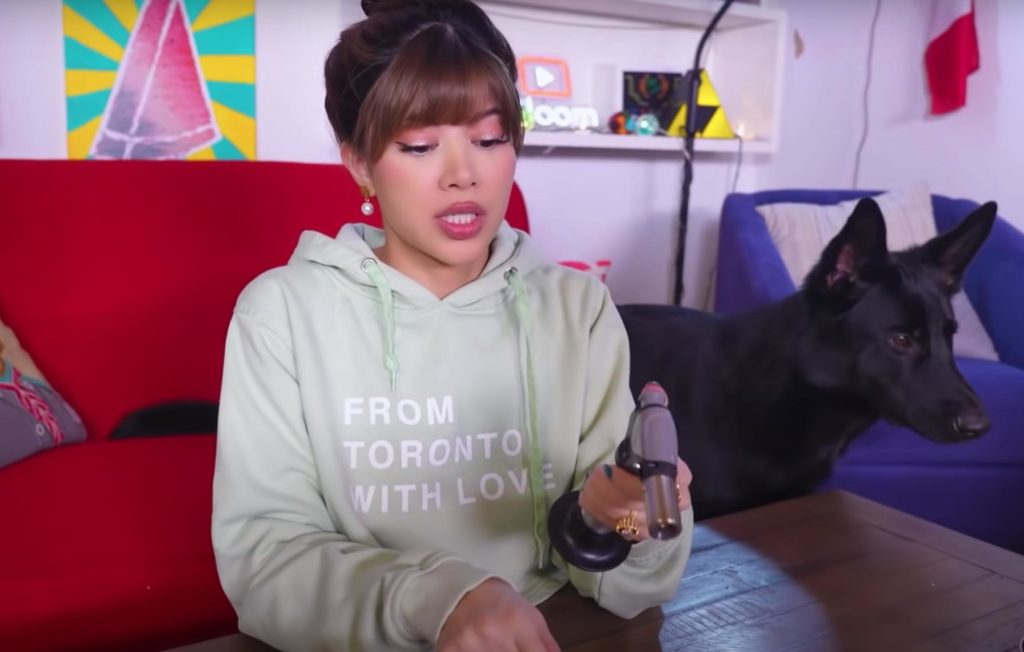 "Myself, and a lot of other people, have just been doing the same thing over and over again. Not that there's anything wrong with that, but…
"The whole scare I had was kind of the nail in the coffin for me. It made me realise I need to take a break. I need to work on my personal life. My house is always a disaster. I don't remember the last time I cooked a meal. And when I had this scare, I was like, 'it's probably because you don't take care of yourself'."
She said the break would probably last "a month or so", and she hoped "some of you guys" would still "be here" when she decides to return to the world of YouTube content creation. 
Fans lamenting the fact it's been six months since Gloom decided to take a break
Gloom decided to quit – if only temporarily – YouTube on 8 January 2022. That means it was exactly six months on 8 July, or Friday last week.
And the fact hasn't gone unnoticed. Numerous fans have commented on her most recent Instagram and YouTube uploads. 
FOOD & DRINK: A Studio Ghibli menu comes to select Starbucks stores this summer
Some say they are scared for her health; others simply want to let her know how much they care for her. One, commenting on Instagram, writes: "Take the whole year if you need to. Everyone will still be here."
But there is one response that stands out. Instagram user @_.babymocha._ claims to have spoken to Lauren (LaurenzSide), who apparently reassured them Gloom is "doing ok". 
She apparently "talks to her here and there". The user in question encouraged others to "watch her birthday live stream for more info". However, another has since added it's been deleted. Nevertheless, the comment hopefully provides some reassurance to Kassie's diehard fans.
References