One of the best parts about living in Southern California is how easy it is to access a variety of wilderness areas. From the high mountains around places like Big Bear down to the shores of the Pacific Ocean, few other places that provide access to such a variety of outdoor recreation opportunities within just a few hours of your home.
As we roll into the holiday season, many of us like to use this time to get our families out of the house for some physical activity and time in nature. If you're living in this part of the country (or you happen to be visiting responsibly for a small family gathering), be sure to check out some of these epic beach hikes in Southern California.
Torrey Pines Beach Trail Loop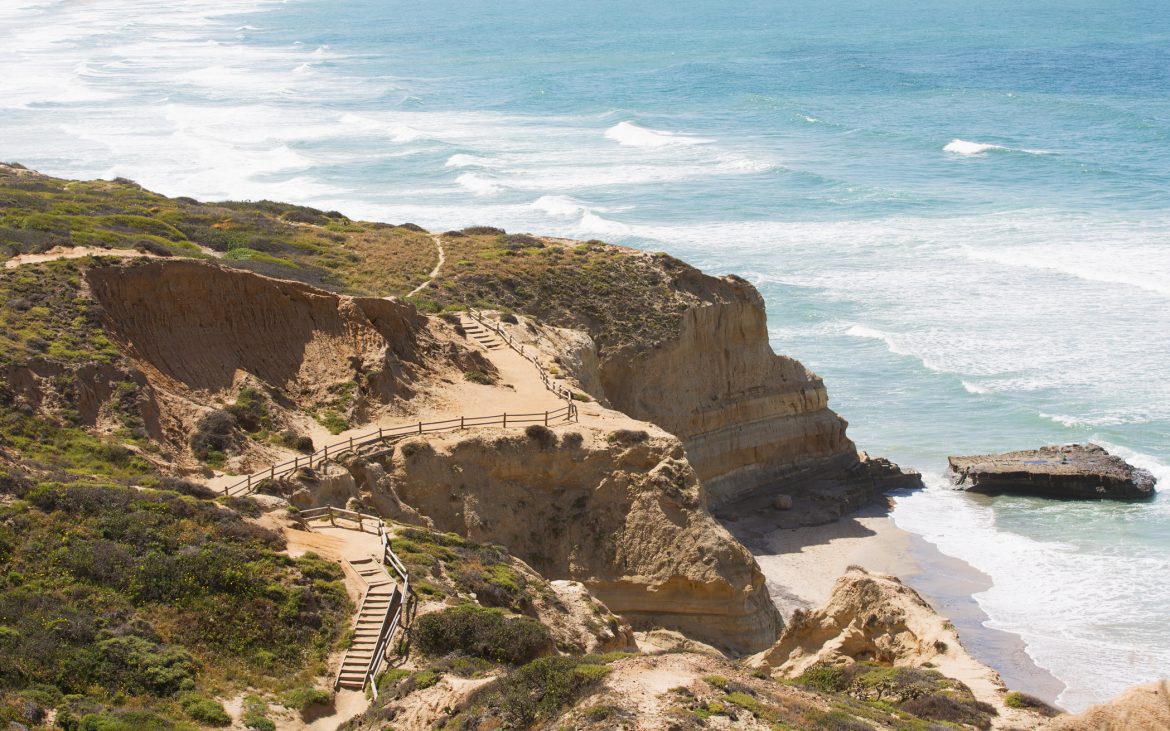 View of beautiful cliffs at the coast of Southern California, Torrey Pines State Natural Reserve. Photo Credit: Getty Images, noblige.
Torrey Pines State Natural Reserve is one of the larger protected stretches of shoreline in Southern California, and the Beach Trail Loop is one of the best beach hikes in the entire reserve. As its name suggests, this is a loop trail, which means you won't need to double-back on any scenery that you already saw on the hike out!
This is an easy, 2.3-mile trail with just under 370 feet of elevation gain in total. The trail does see heavy traffic during certain parts of the year, so we recommend going early to secure good parking and enjoy the first leg of the hike before too many other hikers start crowding the trail. This trail is a great choice for San Diego residents to get out and stretch your legs during the holidays.
Read more Hiking The Narrows in Zion – Choose Your Own Adventure Level
La Tuna Canyon Loop Trail
Heading a bit north, if you live near Malibu you should definitely add the La Tuna Canyon Loop Trail to your list of hikes to check out this holiday season. This is a moderate, 5.9-mile loop trail that's dog-friendly and offers scenic views of the Malibu coast and the majestic Pacific Ocean beyond.
This trail features a total of 1,427 feet of elevation gain and it's actually a multi-use trail, which means you can enjoy it for hiking, running, and/or mountain biking. At the highest point of the loop, you'll be able to enjoy views of Sunland in one direction and Burbank in the other. Just be sure to bring plenty of water and wear sun protection, as there isn't much shade on this trail!
San Clemente State Beach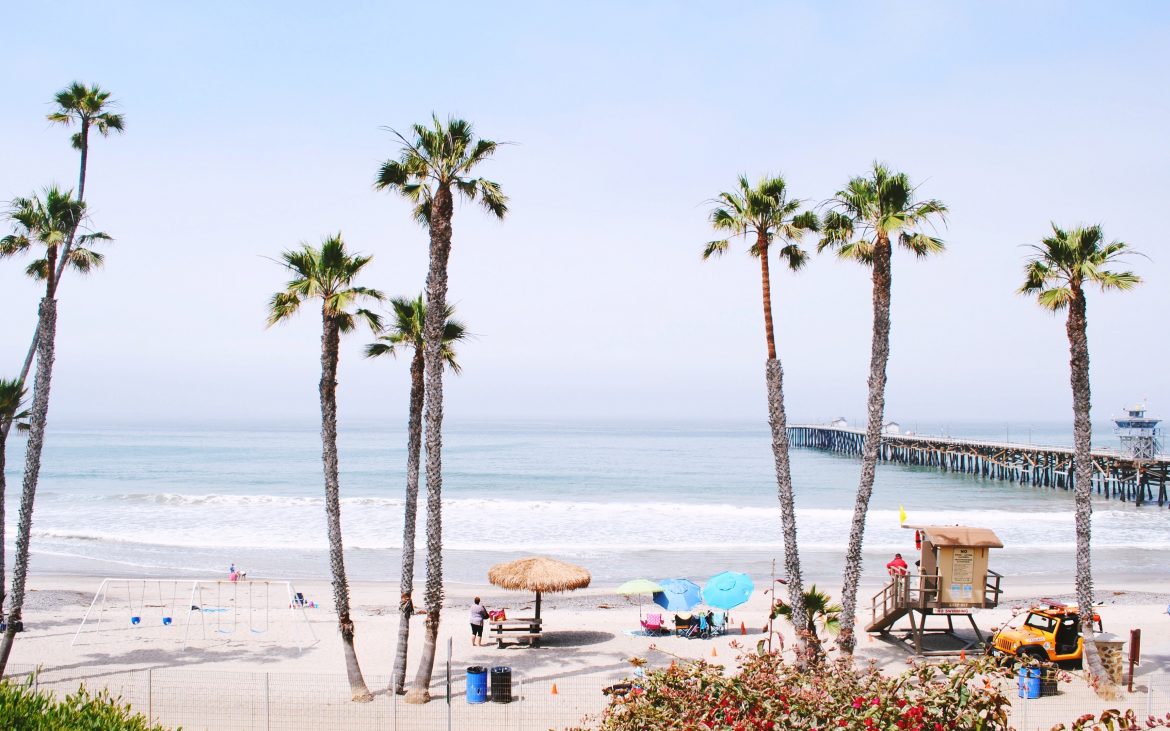 San Clemente Pier. Photo Credit: Unsplash, Cheyenne Knowles
 Located in San Clemente, California, this easy beach hike covers a total distance of 4.5 miles and has a minimal elevation gain of just 55 feet. This is an out-and-back hike, which means you can choose to hike the full distance or turn around at any point that you're comfortable with. And because it's on the beach the entire time, this is one of the best Southern California beach hikes if you love searching for seashells by the seashore!
One of the coolest parts of this hike is that there is a pier about halfway along this stretch of beach. That pier is a great spot for scenic ocean views, fishing, or taking a beautiful holiday photo of your family with an epic ocean backdrop behind you. All along this beach trail, there are also several coffee shops and restaurants to enjoy local fare before, during, or after your hike.
Read more Best Hikes In Chamonix: 3 Easy to Moderate Hiking Trails + Tips
Abalone Cove Trail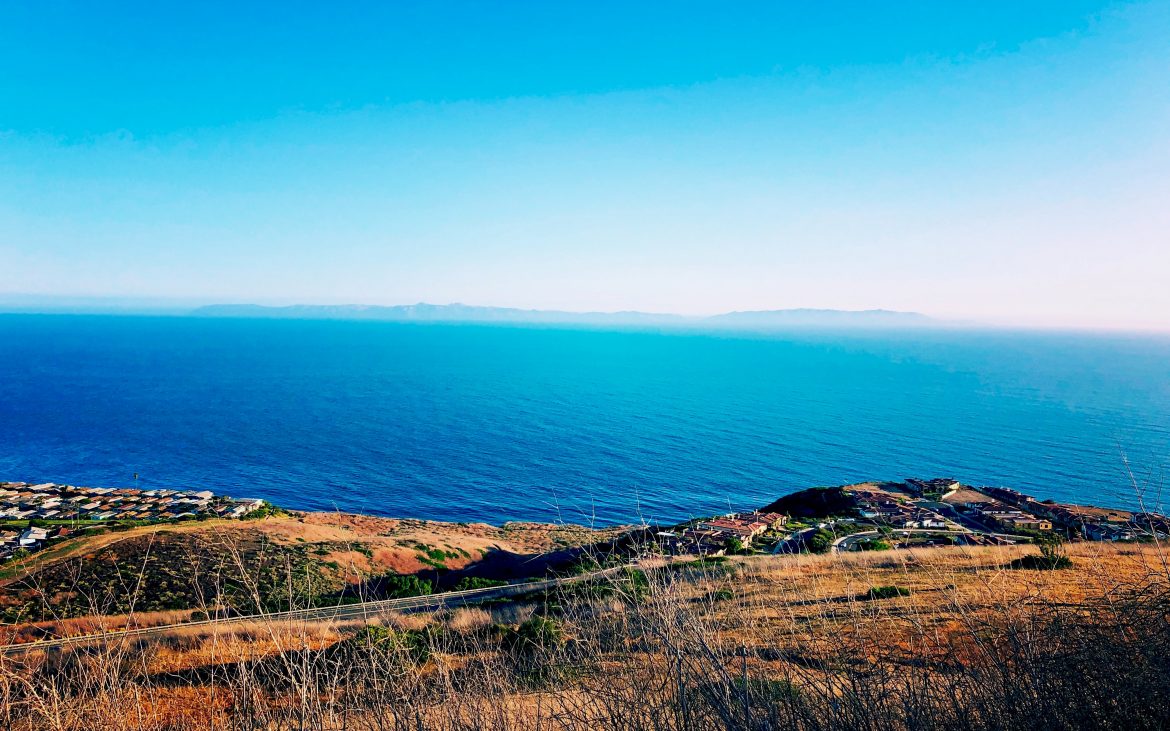 Rancho Palos Verdes. Photo Credit: Unsplash, Johnathan Kaufman
If you're looking for a super kid-friendly hike to get everyone out of the house during this holiday season, the Abalone Cove Trail is an excellent choice. This trail is located near Rancho Palos Verdes, California. It's an easy, 1.4-mile loop trail with a minimal elevation gain of just 269 feet.
In certain seasons, this trail boasts magnificent wildflowers blooming on either side, but it also offers excellent ocean views year-round. Dogs are allowed on this trail, and one of its more popular uses is for exploring the marine tide pools along the day. But, if you plan on heading out here to search for marine wildlife, just make sure to check your local tide charts to plan your adventure accordingly!
Reef Point and Crystal Cove Trail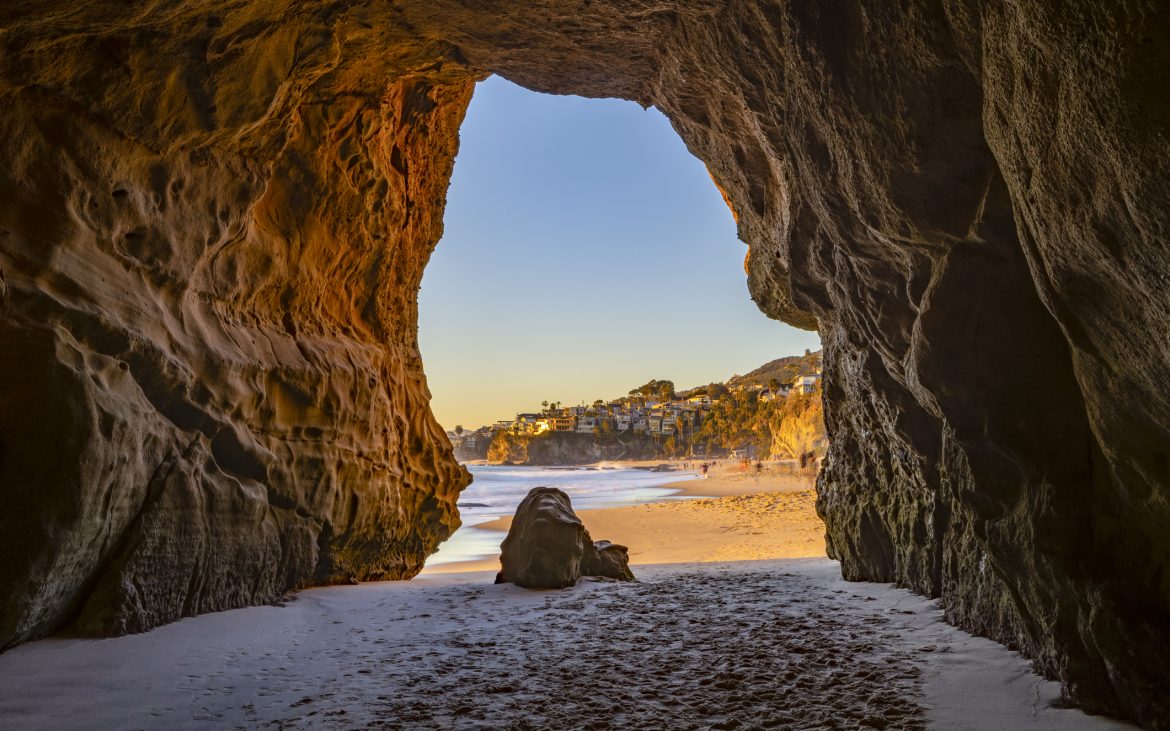 Cave Opening to Beach at Thousand Steps Beach in Laguna Beach, Orange County. Photo Credit: Getty Images, Justin Bartels
If you're looking for a hike close to Laguna Beach, the Reef Point and Crystal Cove Trail is an epic Southern California beach hike that's suitable for hikers of all skill levels. This is another loop-style trail that allows you to enjoy new scenery throughout and it covers a total of five miles from start-to-finish.
This is an easy hike with a minimal elevation gain of 298 feet and it's one of the best places along this stretch of shoreline to watch for migrating sea birds. At the south end of the trail, you can also check out fossilized shells embedded in the cliffs above the beach. Some of these shells have been dated to about 120,000 years old. And this hike also boasts a historic cottage that was featured in a 1988 film starring Bette Midler and others.
Read more 13 Adventurous Things to Do Around Seaside, Oregon
Good Sam Parks in Southern California
If you're looking for a Good Sam Park for a Southern California staycation over the next few months, check out these resorts in your neighborhood:
Newport Dunes Waterfront Resort & Marina
Newport Dunes Waterfront Resort & Marina is one of Southern California's premier Good Sam RV resorts. The park is located in Newport Beach and features its own beach and lagoon, which provides opportunities for beach lounging or getting out on the water on kayaks or paddle-boards. This massive resort boasts more than 300 full-hookup sites and it's a great location from which to check out the San Clemente State Beach hike (about 30 minutes south) or the Reef Point and Crystal Cove Trail (about 15 minutes south).
 This beautiful Good Sam RV resort is centrally located on San Diego's Mission Bay. It also has its own beach and features a heated pool, spa, market, game room, and brand new skateboard park. Campland offers a total of more than 400 full-hookup sites and can accommodate rigs up to 45 feet in length. This RV park is also conveniently placed for anyone that wants to add a day hike up at Torrey Pines (about 20 minutes north) into their trip itinerary!
References