Some fruits and vegetables may not be your cup of tea if you're a picky eater. You may wonder whether getting all of your daily nutrients is even possible. Developing healthy eating strategies for picky eaters can be challenging. But it's possible. So, here's how you can incorporate new foods into your daily meals and snacks. 
Well, have no fear. Managing your weight and eating healthily without fruit and vegetables is not impossible.
Still, the most important thing is to get the nourishment you need, whether dieting or not. Talk to a healthcare provider about the possibility of taking vitamin supplements to make up for the nutrients you're missing. Just be aware that research raises questions about whether vitamins are effective for most people.
Start With the Foods You Do Like
If the only fruits you like, for example, are apples and bananas, then eat them. They're great for your heart. Eating one of each daily is an excellent start to developing healthy eating habits. Some benefits of adding fruits and vegetables to your diet include:
Lower risk of chronic diseases
Help prevent some cancers
Manage blood pressure
Dietary guidelines recommend getting at least four servings of fruit and five servings of vegetables daily. That much fruit and vegetables might sound overwhelming. So, take it slow. Each week, try adding one serving to your daily intake. Here are a few examples of what constitutes one serving of fruit:
One-quarter of a cup of fruit juice
One small banana
One medium apple, orange, pear, peach, or nectarine
Four large strawberries
And some examples of a single vegetable serving include:
Half a cup of cooked spinach
Five pieces of broccoli or cauliflower
Six baby carrots
Half a cup of vegetable juice
Look for Diet Plans That Let You Choose What You'll Eat
You'll have to do more planning than you would on diet plans that give you a set menu. But you'll have a better chance of sticking to a diet if you get to eat foods you like. For example, diets like Weight Watchers allow you to select your foods.
Try picking two plans. Start on one, and use the other as a backup plan if the first one doesn't fit your lifestyle. 
Tips for Expanding Your Taste Palate
Don't feel like you need a cornucopia of new foods. But if you can add two or three new things you enjoy, that's great. Here are a few tips for adding fresh staples to your daily meals and snacks.
Challenge Your Taste Buds
Our taste buds change as we age. If you hated spinach as a child, give it a second try. You may discover that you like it now.
Try Different Forms of Your Trusted Favorites
If you had vegetables canned the first time, try them fresh. If you've cooked them, try them raw. The flavors, textures, and colors of produce change. You might also try low-sodium vegetable soups, juices, or pickled vegetables. Chow-chow, pickled green beans, or pickled carrot sticks are great examples. 
Try Different Types of Foods
Sometimes a different flavor profile can excite your taste buds. Try shopping in ethnic markets to see some extra fruits and vegetables. Even if you don't like Southern-style collard greens, you may find Brazilian-style greens to taste fantastic.
Incorporate Some Heirloom Favorites 
They often have different flavors from the products you find in the grocery store. For example, white eggplant is less bitter than dark eggplant. And even if you're not a fan of navel oranges, you may love blood oranges—they're more tart.
Ask the Chef
Ever been to a restaurant and savored a food you don't usually like? Go back to that restaurant when it's quiet and ask how the chef prepared it. Learn the technique yourself—you may even be able to apply it to other foods.
Add Some Toppings
Some research suggests that people who eat moderate-fat diets lose more weight than those on a low-fat diet. Some experts believe that when you cut out fat, you cut out many flavorings that make vegetables more fun. 
That research doesn't give you free rein to eat broccoli bobbing in Velveeta sauce, but adding a bit of flavor is okay. 
If you like breadcrumbs, make your own and sprinkle them on just about anything. Also, try chopped nuts as a topping. Hazelnuts, pine nuts, walnuts, pecans, almonds, cashews, and peanuts are excellent choices. Or add a little bit of grated crumbled feta or goat cheese. 
Toss vegetables in a bit of pesto, or make a gremolata: You can toss it with cauliflower, carrots, green beans, broccoli, peas, asparagus, and many other delicious veggies.
A Quick Review
Healthy eating can be difficult if you're a picky eater who is not a fan of fruits and vegetables. 
However, you can still attain a healthy diet by embracing the foods you like. Try experimenting to find foods and diet plans that satisfy your preferences while providing the nutrition you need.
---
— Update: 11-03-2023 — cohaitungchi.com found an additional article A Healthy Eating Plan for Fussy Eaters from the website www.highspeedtraining.co.uk for the keyword diet for picky eaters.
Everyone has different likes and dislikes when it comes to the food we eat, but food preferences shouldn't stop us from having a nutritious, balanced diet. Some people are particular about what they like, and are hesitant or unwilling to branch out from a select number of foods they'll try or eat, which can result in poor dietary variety. This is what we would class as a fussy eater. 
In this article, we will discuss what a fussy or picky eater is. We'll also provide you with a range of ideas for healthy meals and snacks alongside tips for creating a meal plan that works for every type of fussy eater.
---
What is a Picky Eater?
Being described as 'picky' or 'fussy' with food is subjective. However, we tend to use these terms to describe someone who has strong opinions on which foods they will or won't eat, and they may be unwilling to branch out and try new foods. They may also refuse to eat a meal they usually like if it looks, smells, or tastes different to what they are used to.
Young children are commonly fussy eaters. They may refuse to eat at usual mealtimes, or refuse to try anything new. But this is often nothing to worry about so long as they are active and not losing weight. They should also have a diet that includes the four main food groups. Taste buds change as we age, and this is the same for children. Often, they will refuse a particular food one week and then love it soon after.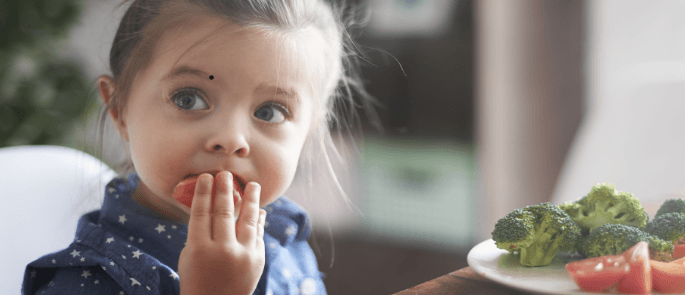 Adults can just as commonly be fussy eaters, and there are many different reasons why this may occur. Sometimes past trauma, stress and experiences as children can impact on their relationship with food  – for example, if they suffered from an eating disorder, or had an experience of choking on food. Other times, there is no reason for someone's preferences, and they simply have a limited range of food that they like, or will eat.
Having a limited range of  acceptable food or meals can mean that you don't get all the nutrients needed for a well-balanced, healthy diet. For more information, consider having a read of our article: 'What is a Nutritionally Balanced Diet and Why is it Important?' 
It's important to remember that being a fussy eater isn't the same as having a food intolerance. This is a term used for people who have difficulty digesting certain foods, resulting in an adverse physical reaction to them if they are eaten. For more information on food intolerances, check out our article, here.
---
Healthy Meals for Fussy Eaters
As we've mentioned, it's important for everyone to have a nutritionally balanced diet, and that includes fussy eaters. It can be tricky to ensure that fussy eaters eat healthily and get a balanced diet. Below, we've compiled a list of suggestions for healthy meals for fussy eaters.
Chilli con carne with brown rice – you can make this just as you normally make chilli con carne, but ensuring that you use the leanest minced beef. Swapping white rice for brown rice gives the option for an even healthier version of this meal idea. Cook the meat in a low-fat cooking spray and serve with a low-fat sour cream or cheese.
Healthy homemade pizza – it's easier to make than you'd think. Use wholemeal flour for the base, pure tomato passata with basil, garlic and oregano for the sauce, and top it with shredded mozzarella, rocket leaves and halved vine tomatoes. You can put other vegetables on it as well – red peppers, onions and mushrooms all work well.
Poached egg and avocado on toast – place a poached egg on top of a slice of granary toast spread with crushed avocado, season with salt and pepper.
Vegetable stir-fry – these are great for using up lots of veggies, as you can add pretty much anything. Thinly slice the vegetables (peppers, broccoli and carrots all work well) and fry in a wok with sunflower oil. You can then add onions, garlic and a stir-fry sauce of your choice. Add noodles and soy sauce to add that final 'zing' of texture and flavour.
Read more 15 Surprisingly Healthy Foods for Picky Eaters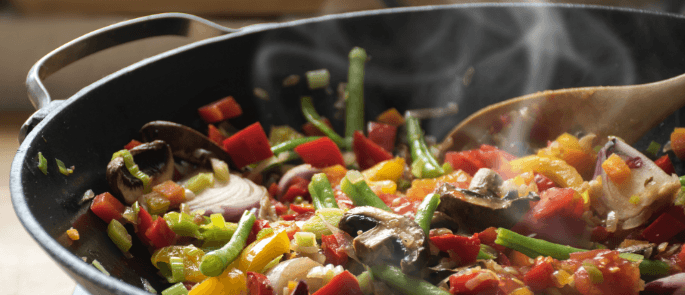 Crusty granary bread with low-fat cream cheese and tomato – think of it as a bit like a pizza, with the bread for the base and the low-fat cream cheese (try Philadelphia Light or ricotta) and sliced tomato for the topping.
Mushrooms on granary toast – mushrooms are delicious lightly fried in olive oil with a little milk, low-fat Philadelphia and wholegrain mustard. Add spinach for a healthy boost of iron. Serve on a slice of granary toast for a quick and healthy lunch.
Spaghetti Bolognese – this is a classic meal for a reason, and one that can cater to anyone, regardless of their food preferences. You can use a meat alternative instead of beef mince, and/or wholewheat pasta, if you prefer. You can also blitz carrots, courgette, onion and tinned tomatoes, filling the dish with vegetables without a fussy eater noticing.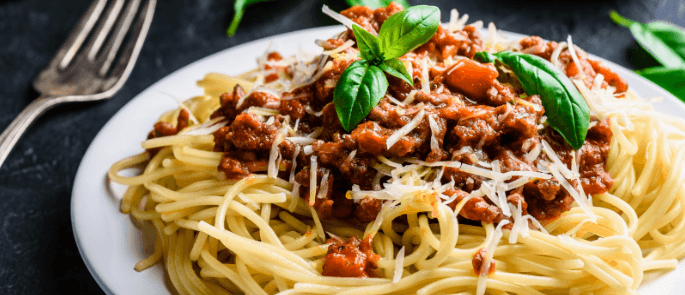 ---
Healthy Snacks for Fussy Eaters
Below we've listed some healthier options for snacks or smaller meals when you're feeling peckish or want a light bite. 
Porridge with fresh fruit – porridge (and oats in any form) is a great choice for breakfast because it's filling, and releases its energy slowly throughout the day. Top your porridge with your choice of fresh fruit (bananas, strawberries and blueberries go particularly well) to finish it off.
Tropical smoothie – chop up a banana, a small mango and strawberries and blend them together with 300ml of orange juice for a refreshing and healthy start to the day.
Fruit salad – there's something about fruit salad that somehow makes eating fruit more fun; chopped fruit seems to taste better, too. Slice and dice a selection of your favourite fruits (you can include tinned fruit, but make sure it's in juice rather than syrup) and serve with a spoon or two of Greek yoghurt.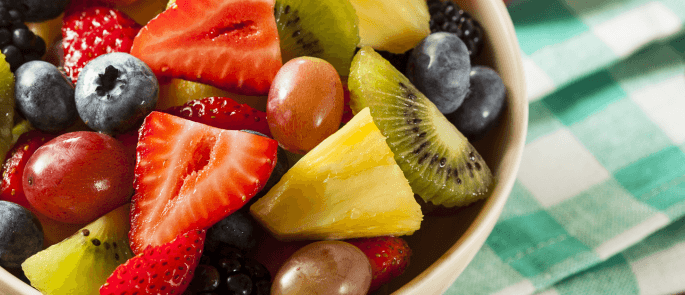 Dried banana chips – these have all the great taste of a fresh banana, conveniently packaged for grazing throughout the day.
Vegetable crisps – these are a delicious alternative to traditional crisps. Vegetable crisps are made from dried parsnip, carrot and other root vegetables, but don't let that put you off. These crunchy treats taste nothing like their raw form, and they're better for you than normal crisps.
Yoghurt-coated dried strawberry pieces – who knew that healthy snacks could taste so good? Dried fruit counts as one of your five-a-day and yoghurt-coated dried strawberries are a delightful way to up your intake.
---
Tips for Picky Eaters
While it can be more challenging, there are ways in which fussy eaters can ensure that they have a nutritionally balanced diet. Below, we've compiled a few tips that may help.
One option is to make food ahead of time and freeze it until you want it. Great examples of make-ahead food include: soups, stews, meat sauces and even some assembled recipes such as pies, lasagne or a fruit crumble. For more information on how to freeze food safely, take a look at our article, here.
The presentation of food can have a huge impact on whether or not we enjoy it, and this can be especially true of fussy eaters. Perhaps think about different ways of presenting or serving the food you eat. This can also help when trying new meals or foods.
Discover food pairings with flavours that you already know you enjoy. For more information on flavour, check out our article – which contains a free downloadable food pairing chart – here. 
Look for recipes that use ingredients that you know you like, and start introducing some other foods or spices into that mix.
Refrain from adding salt or pepper while you're cooking if you have a bland palette. 
If you have children who are picky eaters, avoid using food treats as a reward, as your child may start to think of sweets as nice and vegetables as nasty. Instead, reward them for good behaviour with something away from food, such as an activity around the house or a trip outside somewhere.
---
We hope you've found this article on healthy eating for fussy eaters informative and helpful. If you have any further questions, or wish to find out more information on the topics covered in this article, call a member of our friendly support team on 0333 006 7000.
---
Further Resources
Nutrition and Healthy Eating Training Course
What is a Nutritionally Balanced Diet and Why is it Important?
What Are Ultra-Processed Foods and How Do We Recognise Them?
---
— Update: 12-03-2023 — cohaitungchi.com found an additional article 15 Surprisingly Healthy Foods for Picky Eaters from the website thenourishedchild.com for the keyword diet for picky eaters.
You want your child to eat nutrient-packed foods that will help them grow strong and healthy, but it feels like all picky eaters want to eat are chicken nuggets and French fries. Don't worry. I've compiled a list of healthy foods for picky eaters that may surprise you.
If you have a picky eater at home, you might be frustrated with how challenging it can be to get them to try different foods.
Kids reject food for a variety of reasons–the color, texture, or just because it's new to them. While it's true that some picky eaters only want ultra-processed or very bland foods, that doesn't mean that all kid-friendly foods lack nutrition.
In my experience as a childhood nutrient expert, parents can be too hard on themselves. 
Your child's diet doesn't have to be perfect to be healthy. And it's probably more nutritious than you think. 
It may surprise you to learn plenty of kid-friendly options are healthy for picky eaters.
Healthy Food for Picky Eaters
Here are 15 of my favorites that picky eaters can choose from. Some are homemade, and some are store-bought. Let's dive in.
1. Veggie chips
Vegetables are a great source of vitamins A and C, B vitamins, and fiber. But getting your picky eater to eat veggies can be a challenge. 
Most store-bought veggie chips are made from vegetable flour or powder. Make your own instead. It's easy. 
Bake thinly sliced beets, sweet potatoes or zucchini with a dash of oil. 
2. Pumpkin or banana pancakes
Whether using pancake mix or cooking from scratch, flour is fortified with B vitamins and iron. 
Pancake mix has added sugar, but topping pancakes with syrup adds most of the sugar. 
Add banana or pumpkin puree for a more nutrient-dense meal. 
Pumpkin puree is an excellent source of vitamins A and K, fiber, and antioxidants. And banana is an excellent source of potassium and fiber. 
3. French fries
If your little one only prefers to eat white foods, you might be looking for new ways to offer potatoes. 
French fries are made from potatoes–starchy veggies packed with potassium and a good source of iron. Yes, believe it or not, French fries can be healthy, depending on how they're prepared.
What makes fries unhealthy? They're deep fried in oil and loaded with sodium.
So keep the potato and change the cooking method.
You can make homemade fries using healthy oils like olive oil and baking instead of frying. 
You can also use sweet potatoes if your little one is more adventurous with food colors. 
They are one of the most nutrient-dense foods you can eat, providing vitamins A and C, and potassium. 
And when they're in fry form, even the fussiest eater will love them! 
4. Banana "ice cream"
Ice cream brings to mind saturated fat and sugar. Oh, and a tasty summer treat too…
Whipped frozen banana has a similar consistency to ice cream. Bananas are a significant source of potassium. And this banana "ice cream" is a healthy alternative to traditional ice cream!
Add nut or seed butter for protein and unsweetened cocoa to make chocolate "ice cream."
5. Zucchini bread
Although foods like bread don't have the benefit of the health halo, bread is actually full of B vitamins and iron. 
Adding fruit or vegetable purees packs in more nutrients but the flavor doesn't overpower the bread (it's a great way to add some extra nutrition into your child's diet).  
Zucchini is a good choice because savory zucchini bread doesn't have added sugar. So, it's a perfect breakfast or after-school snack with staying power!
Read more Keto Egg Fast: Rules, Recipes, Meal Plan, and Risks
6. Frozen veggie burgers
Most frozen veggie burgers are made with healthy ingredients like beans, rice, and vegetables–even frozen brands. 
Plant proteins, including pea protein, beans and edamame, are low in saturated fats and packed with nutrients. 
However, veggie burgers may be soy-based, so carefully read the label if your kid has a soy allergy.
Some brands like Dr. Praeger's, have limited added ingredients. The main ingredients are vegetables, plant protein, oil, and thickeners. 
7. Chicken nuggets
Chicken nuggets are one of the most commonly accepted foods, especially among picky eaters. 
Chicken is a lean meat that provides iron, protein and other key nutrients.
So how did chicken nuggets get such a poor reputation as an unhealthy kid's food?
They're ultra-processed and high in sodium
They're deep fried at restaurants
They're usually made with chicken parts, not 100% chicken breast unless it's stated on the package
Chicken nuggets are just chicken cutlets shaped like nuggets or tenders. That's easy to make at home!
Cut chicken breast into a nugget or tender shapes, coat in breadcrumbs, panko or oats (or a combo of the three), and bake instead of frying. Or, use chicken breast tenders.
You might have the time to make homemade chicken tenders, especially if it's one of the few foods your little one will eat daily. However, there are some frozen chicken nugget brands that are better options for kids, too.
8. Popcorn
Popcorn is a whole grain that's packed with fiber and antioxidants. And it's one of the healthiest snacks you can give your child! 
Just make sure you avoid the kinds loaded with sugar and unhealthy oils. And, of course, skip this snack for young children. 
It's a top choking hazard.
9. Pizza
Pizza can actually be a healthy food for picky eaters. The National School Lunch Program considers this a complete meal with vegetables (tomato sauce), carbohydrates (crust), and protein (cheese).
Some kids don't like sauce and some don't like cheese. That's okay. 
It's considered a minimally processed food if you stick to homemade or buy from a pizza place.
10. Macaroni and cheese
Macaroni and cheese is another food that gets a bad rap for being unhealthy. It can be. 
Boxed mac and cheese can be loaded with sodium. 
But if you make it at home using low-fat cheese and whole wheat pasta and mix in a vegetable puree like cauliflower or butternut squash, it can actually be quite nutritious.
Even if you stick to plain mac and cheese, it's a source of potassium (cheese), B vitamins and iron (pasta) and vitamin D (milk).
11. Grilled cheese 
Like macaroni and cheese, this kid-friendly meal is an excellent source of potassium. It has protein, carbohydrates and fat, so it has some staying power.
Why do parents think it's unhealthy? Well, there are no veggies and it's usually made with American cheese–a processed cheese high in sodium.
Use a less processed cheese, like cheddar, and wheat bread instead of white. 
Kids won't notice the color when it's grilled. Also, you can use white cheddar if it entices your child more than the yellow version.
12. PB&J sandwiches
Peanut or seed butter is an excellent source of protein and healthy fats. 
Many fussy eaters prefer dry peanut butter sandwiches minus the jelly. That's okay. 
The jelly is all sugar, so it's an even healthier meal without it.
13. Frozen waffles
This convenient food isn't as unhealthy as you might think. Waffles provide protein and contain iron from fortified flour.
Like pancakes, the topping can make waffles a high-sugar meal. 
Your picky eater probably wants to skip the sticky maple syrup anyway, right?
Look for brands with fewer additives, or better yet, make homemade waffles. 
They taste much better and appeal to even the fussiest kids.
14. Crackers
Grocery stores usually sell crackers in the chip aisle, but not all crackers are the nutritional equivalent of potato chips. 
Many varieties of crackers are surprisingly healthy if you stick to baked, whole-grain crackers low in sodium. 
For example, Triscuits are made from whole wheat, oil, and salt. That's it. 
And they even have a reduced sodium option. 
Are Goldfish a food group in your house?
Fortunately, these kid favorites are a better cracker option. Goldfish are baked crackers that are relatively low in sodium. 
15. Cereal
Cereal is often considered unhealthy, but it can be part of a healthy diet if it's not loaded with sugar. Breakfast cereals are a good source of B vitamins, calcium and fiber, and are usually fortified with iron.
Look for plain o-shaped cereal, biscuits or flakes. 
Most picky eaters prefer plain and even dry cereals. But they lose out on protein, calcium, and vitamin D if they skip the milk. 
Don't worry. 
Offer milk or other foods separately to replace these nutrients.
Final Thoughts on Food for Picky Eaters
It is important to ensure your child gets all the essential vitamins, minerals and nutrients needed for growth and development. 
But don't be too hard on yourself. 
Rethink your little one's favorite food. Your picky eater is probably getting more nutrients than you realize. 
Need more guidance on healthy food for your picky eater? My class Nutrition for the Extreme Picky Eater can help and be sure to check out The Ultimate Guide to Feeding the Picky Eater.
---
— Update: 12-03-2023 — cohaitungchi.com found an additional article How to Make Healthy, Kid-Friendly Meals For Picky Eaters from the website www.healthline.com for the keyword diet for picky eaters.
There are a number of ways to encourage children to try new foods in a way that's safe, pressure-free, and calm.
The best way to start helping your picky eater expand their diet is to swap the "how do I get my child to eat?" mindset for a "how can I help my child eat?" mindset.
Many worried parents try to counteract picky eating with phrases like "take one more bite for me," or even rewards, such as "if you eat more veggies, you'll get ice cream." But the reality is that pressuring kids to eat when they don't want to can worsen picky eating (10).
It's important to offer healthy foods at mealtimes that may fit their preferences.
Here are some examples:
For the child who only wants to eat white or beige colored foods: If your child only wants to eat beige foods, you can introduce nutrient-rich beige foods like skinless apples, boiled egg whites, jicama sticks, white whole-wheat bread, and cauliflower rice.
For the child who only likes crunchy foods: Children who only like crunchy foods tend to only want snacks like potato chips. Consider offering your child nutrient-rich foods with a crunch like sugar snap peas, baked quinoa, freeze-dried broccoli, and cashew halves. (Just keep in mind that whole nuts are choking hazards for children under the age of four.) (16)
For the child who refuses new foods: Make trying new foods fun and less overwhelming by starting with a small amount on their plate. Always include a well-liked food with new foods. Engage in some fun play during dinnertime like starting a green bean sword fight, making a veggie silly face, or dunking homemade nuggets into sauce.
For the child who dislikes soft, mushy textures: Offer crisp fruits and vegetables like sliced cucumbers, zucchini, and pears. Consider offering frozen peach slices or blueberries. Add yogurt or cottage cheese to homemade fruit smoothies. Serve air-fried tofu cubes.
For the child who shows no interest in vegetables: It can be a good start to offer vegetables in special scenarios like during a family picnic in a park. Including different vegetables at a time like this may allow for more casual exploration and peak your child's interest in something they might refuse at the dinner table.
Remember, children often want what their parents are eating. Be a role model for the children in your life by eating a well-rounded diet yourself.
Serve deconstructed meals
Picky eaters may refuse to eat foods that are cooked mixed together, such as casseroles or stews. Serving meals deconstructed means keeping all of the major food components separate to help reduce anxiety at the kitchen table.
Tacos, stir-fries, salads, and build-your-own bowls are examples of deconstructed meals where your child can choose which ingredients they want since they'll have separate foods to choose from like shredded cheese, rice, grilled chicken, and black beans.
Avoid making separate meals for your picky eater
When dinnertime is drawing near, it can be tempting to prepare a family meal and a secondary special meal to please your little one's picky palate.
When your child knows they can easily refuse foods because they will get what they want anyway, it can make it much more difficult for them to eat the meals the rest of the family enjoys, further engraining their picky habits.
Add new flavors to dishes
Children sensitive to bitter tastes may be more likely to enjoy foods with bitter flavor profiles if they're seasoned.
Your child may accept vegetables better, for example, when paired with extra flavors, such as ground ginger, low-sodium soy sauce, dried dill weed, or dried basil.
Consider involving your child in cooking vegetables with spices and having a taste test at mealtime.
Read more Keto Vegetables – The Ultimate Guide to Keto Friendly Veggies
---
— Update: 13-03-2023 — cohaitungchi.com found an additional article The Picky Eater's Guide to Losing Weight from the website www.beachbodyondemand.com for the keyword diet for picky eaters.
Picky eaters, you know who you are: You're that kid who had "Mommie Dearest"-level standoffs over everything from "this tastes gross/weird/wet" to "omg, the green beans are TOUCHING my noodles!"
Now you're an adult and you want to drop some pounds. But that means you need to dial in your diet and finally face the foods that make your palate pucker.
Or maybe not?
Whole, unprocessed foods like lean proteins, veggies and fruits, and whole grains help form the foundation of a balanced, healthy diet, but pickings can get slim if your taste buds don't mesh with the foods that can help you lose weight.
Luckily, there are ways to get around your picky palate and expand your food horizons.
But first, let's take a quick look and see how it may have all started.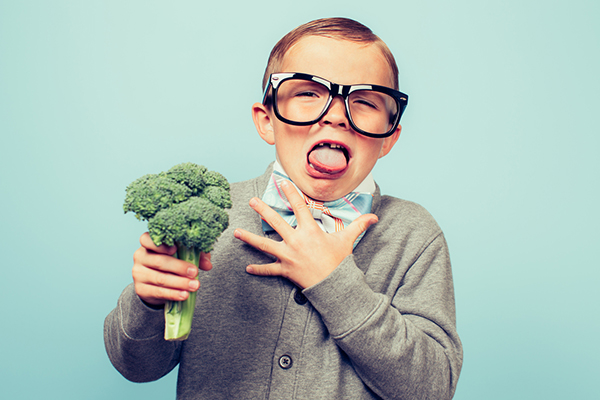 Picky Eaters May Be Born, Not Made
Picky eating is most often associated with stubborn kids who won't eat their veggies or try something new.
But a person's food preferences may be genetically preset: In a 2007 study, the long-standing debate of "nurture versus nature" was applied to picky eating.
For some foods, particularly produce and protein, children simply showed an innate like or dislike.
Kids are also born with palates that tend to be more sensitive to bitter and sweet flavors than adults, so what you may have hated as a child (boo, spinach!), you may love as an adult (hello, spinach and broccoli strata!).
Then again, some picky kids simply grow into picky adults.
The journal Appetite reports that adults who are picky eaters have the same taste sensitivity that they had as picky kids: Picky-eating adults described sweet- and bitter-flavor profiles as more intense than non-picky eaters.
(Fun fact: You're in good company, picky eaters. Carl Daikeler, Beachbody's CEO and co-founder, does not like vegetables. Solution? His wife Isabelle and nutritionist Darin Olien created Shakeology so Carl would eat his greens.)
Bad memories can steer you away from certain foods, too.
"Oftentimes, picky eaters are remembering past likes or dislikes about certain foods that they haven't even tasted in 10 years," says Brigitte Zeitlin, M.P.H., R.D., founder of BZ Nutrition.
But that doesn't mean you have to choke down those carrots or hold your nose while you shovel greens in your mouth.
Here are 8 ways to work with what you've got.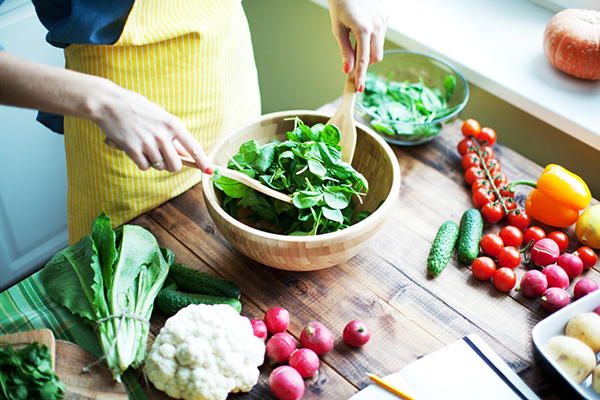 8 Tips to Help Picky Eaters Eat Healthier and Lose Weight
1. Translate your favorites into something else
"You're already eating more foods than you think you are, so try to deconstruct your favorite meals and see what other foods you can be eating from that," says Zeitlin.
"For example, if you always get your burger with lettuce, tomato, and onion, then guess what, you like lettuce and tomatoes, [which] you can add into a salad, or you can grill those tomatoes as a side dish, or create a stir-fry with tomatoes, onions, and a lean cut of meat."
2. "Retrain" your taste buds
If you've said "pass" on certain foods for a long time, you might be in for a surprise.
"Tastes change over time, so it is important to revisit foods every so often," recommends Zeitlin.
If you find you're still not a fan of specific flavors, even decades later, all hope is not lost.
Try cutting out many sugary/salty/fatty processed foods for a few weeks and you may be able to retrain your taste buds to recognize the natural sweetness in foods like fruit, instead of the "hypersweet" version in processed foods.
3. Take baby steps
Don't try to change everything you eat all at once, start with small changes.
Instead of a side of potato chips, try a veggie-filled pasta salad instead. Or try a different way of cooking your food: Instead of frying, try baking or grilling.
"Small changes can lead to big changes but feel less overwhelming at the time," says Zeitlin.
Remember that just as baby steps take a longer time for a child to get from point A to point B, so does making small changes with your eating.
However, if you stick with it, you can gain speed and make progress.
"One of my clients was eating fast food for every meal before we met," says Stephanie Jensen, Certified Personal Chef of La Cuisine Personal Chef Service.
Worried her client would never make the switch to a healthier plate, Jensen started simple, using ingredients the client was familiar with and branching out with new items slowly and occasionally.
She also paired new ingredients with old favorites to help make meals more palatable. "Five years later, I'm still cooking for [this client]," she says.
4. Rethink your go-to meals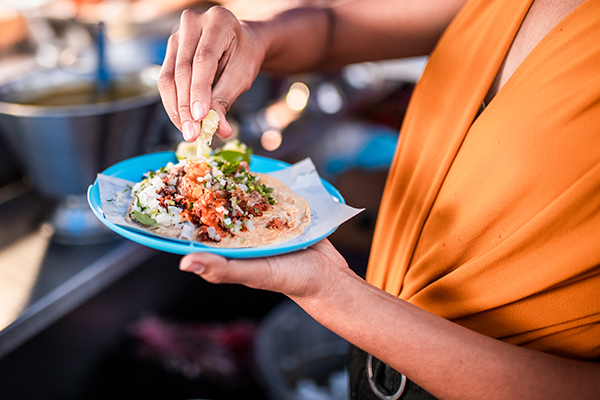 If Taco Tuesdays are your jam, keep the Mexican-themed dinner but give the ingredients a facelift by using lettuce wraps in place of taco shells and swapping plain Greek yogurt for sour cream.
"A picky eater could be missing out on essential vitamins and minerals they are not getting by eating a variety of fruits, vegetables, whole grains, and lean sources of protein," says Zeitlin. "Looking for ways to sneak more vegetables into your meal is a great way to get more vitamins and minerals and expand your taste palate at the same time."
A few swaps to try:
Lighten up classic mac and cheese by pureeing butternut squash or carrots to mix into the cheese sauce.
Trade carb-heavy white rice for cauliflower rice instead. Chop the florets very finely until they resemble rice or use a food processor. "You can then use the cauliflower just like rice — stir-fry in some sesame oil and add cooked protein and veggies, or heat in a skillet and add a healthy jarred marinara sauce and some dried herbs and spices," Jensen says. "Cauliflower rice can also be cooked quickly in a sauté pan with olive oil and fresh garlic. Add a splash of fresh lemon juice and fresh herbs and you have a quick and healthy side dish in minutes."
Instead of regular potatoes, Jensen recommends sweet potato or zucchini "fries." "Cut vegetables into sticks, toss with olive oil and paprika, and roast on a baking pan over parchment paper at 425 degrees for about 20 to 25 minutes or until crispy."
Instead of prepackaged spice blends, salad dressings, or marinades, make your own at home. They're easy to throw together, healthier, and less expensive than store-bought varieties.
Mix fresh fruit with plain yogurt and a touch of honey for a less sugary version of the pre-flavored yogurt cups.
Swap in "zoodles" in your next pasta dish, or shred spaghetti squash. But if veggie noodles are a step too far, try simply swapping out half of your regular white pasta for a bean pasta or a whole-grain quinoa or wheat pasta.
5. Order something different when eating out
Cooking with new ingredients can be tricky, especially if you're not sure how something is supposed to taste.
Leave your first bite to the professionals when ordering meals incorporating new-to-you ingredients such as quinoa, brussels sprouts, or eggplant.
"It might take some trial and error, but in the end, you may find a whole new list of ingredients that you can put into your meal rotation," says Jensen.
6. Get cooking
The good news is you don't have to be a master chef to master new flavors.
"There is no rule that says everything must be cooked," says Jensen, who suggests trying new produce ingredients in their raw states first. "Raw fruits and veggies come in all shapes and sizes and can make a quick snack or accompaniment to any meal."
When you are ready to turn up (or on) the heat, "get creative with spices (not salt!)," suggests Zeitlin. "Adding spices to your vegetables, salad dressings, fish, meat, or chicken can switch up the flavor profile while still keeping things lean and healthy."
"Many times eating a vegetable cooked versus raw changes the taste profile," says Zeitlin. "So if you don't like raw broccoli, you may love roasted broccoli. Don't discount the food until you have tried it a few ways!"
7. Get inspired by social media
If it's true that people eat with their eyes first, then a scroll through Pinterest or foodie Instagram account can make you very hungry, and possibly more adventurous:
@autumncalabrese: Creator of 21 Day Fix, Autumn Calabrese shares yummy meal pics as well as bonus exercises and motivation to keep you moving toward your goals.
@bobbycalabrese11: Chef brother to Autumn and co-host of FIXATE, Bobby Calabrese's Insta feed is a feast for the eyes.
8. Find a foodie friend
Not sure what kind of new foods you might like? Ask a foodie friend to be your guide.
"The buddy system works in the gym as well as the kitchen," says Zeitlin.
If you're not ready to commit to a full meal, order shared plates or family-style meals. Or steal a bite from your pal's plate for a tiny taste test.
Whatever you choose to do, don't get discouraged, and don't stop trying new ways to enjoy healthy food.