Sometimes it's hard to find a partner or group to head into the backcountry with. It may be that you don't have a network of friends who share your interests, or it may be that your interests are slightly different or more "intense" than most of your friends' are.
Fortunately, there's no need to worry. Nowadays, there are plenty of ways to find other like-minded adventurers. Check out a few of the suggestions in this list and you'll be well on your way to finding a new hiking partner in no time.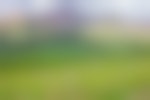 Run the 4-Pass Loop in the Maroon Bells-Snowmass Wilderness | Photo: Jason Hatfield
1. Join the outing clubs of your local colleges & universities.
I was surprised the first time I found out that many universities' outing clubs don't require that you're a student in order to join. Others may not really care or bother to check. If the school is large enough and there are enough graduate students, you may blend in and go undetected.
Besides organizing trips, outing clubs also usually offer some pretty great deals on gear rentals and potentially even also classes. A few years ago, I took an excellent set of free workshops put on by MIT's Outing Club, called Winter School. They brought in outside speakers and had tons of great lectures to teach people how to hike and camp in the snow.
2. Check for fliers and ask around at local outfitters store.
Drop in to your local outing goods store and try to find the corkboard covered in fliers. Most outfitters are pretty plugged into the local adventure scene and will usually have information about events, movie screenings, or other get-togethers with outdoorsy folks in the area.
3. Put the word out on Facebook.
You might not think you have any outdoorsy friends… until you put the word out that you're looking. You may find that an old friend from high school is also looking to get out outside more.
You could also try posting about the kind of trip you're looking to do, and see if any of your friends introduce you to some of their other friends who also share the same interest. The mutual connection means you'll have someone to vouch for your suggested partner.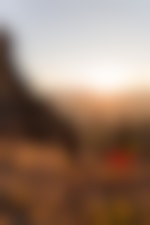 4. Ask around at the office.
Send out an email blast at the office and see if any of your coworkers are interested in taking a trip with you. You should be loose about the details so that you have some veto power if the people who respond aren't exactly what you're looking for.
Ideally, it would be nice if you're not heading out with someone who works directly above or below you, if you're worried about weird vibes. It'd be best to find people in other departments where there's not much professional overlap and no potential personnel issues — in case they snore in their sleep or get hangry when you run out of trail mix.
5. Attend a wilderness medicine or skills class.
One of the best ways that I've found to meet motivated, eager adventurers is to take a high-level class. Specifically, the kinds of people who take wilderness medicine classes like Wilderness First Responder (week long) or Wilderness First Aid (weekend long) tend to be experienced, kind and conscientious outdoorsmen and women.
If you're interested in learning more, check out my experience taking a Wilderness First Responder class, or find some local Wilderness First Aid classes in your area.
6. Find a local outdoor group on Meetup.com.
Meetup.com is a pretty well-known site for finding groups of like-minded people in your area. They even have a category specifically for "outdoor" meetups. Search the site to see if there are any active hiking or backpacking groups in your region.
Even if you don't attend the group's formal events, you can still use the site to message other members who share common interests, and network your way into finding a new adventure buddy.
7. Join the "Hikers & Backpackers" Slack community.
While normally used for internal business communication & chats, Slack has started to be used for more public communities and interest groups. Hikers & Backpackers is a young Slack community with different channels broken out for US regions.
You can chat with other people in your area to learn about new places to plan a hike, or talk about gear or other backcountry topics.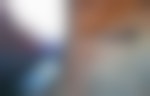 Raft the Grand Canyon | Photo: Nick Tort
8. Find regional outdoor associations.
Anytime you have a large region of wildlands, there's usually an organization that helps organize volunteers and donations to keep it protected. Some well-known organizations include the Appalachian Mountain Club (AMC) or the Appalachian Trail Conservancy (ATC).
If you don't know of any off the top of your head, go on Google and search for your area plus "hiking club" or "hiking group." Some outdoor associations offer young adults trips within the program. If they don't have a young adult program, maybe you could start one!
9. Organize a trip on your town's local subreddit.
If you're in a decently populated area, chances are there's an active subreddit full of people posting about local topics. The stereotypical reddit user tends to skew towards young and liberal, but you can find all sorts of people on the site.
I've had luck posting about trips I was thinking about doing and asking for feedback or advice from people. Anyone who's knowledgeable enough about the area to discuss trail options is probably a great candidate for a potential hiking partner.
10. Look for guide programs in your area.
Finding a local guide program is another option if you're looking to tackle a harder or more remote trail with some help. Obviously, you'll have to pay for the guide's time, but it can be a great option if you feel like pushing far past your normal comfort zone.
11. Meet people on the trail.
I always try to take a few minutes to chat with people I encounter on the trail. You already know their interests overlap with yours since you're on the same path at the same time.
If you have a great conversation with someone, exchange emails to stay in touch. I hit it off with a lean-to neighbor on Mt. Greylock a few years ago and we still stay in touch and have gone on a bunch of trips together since then.
You never know where you'll find your next hiking partner!
Cover photo: Ian Tyley
Don't see your favorite adventure on The Outbound? Show us by creating an adventure.
---
— Update: 13-03-2023 — cohaitungchi.com found an additional article How To Find A Hiking Buddy Or Hiking Group from the website otterbeeoutdoors.com for the keyword how to find people to hike with.
Disclosure: I am compensated for purchases made through some links on this site. Click for details.
Are you trying to find a hiking buddy? Not sure where to look?
If you don't have family or friends that share your interests, there are great resources for finding people who'll love sharing outdoor adventures with you. I've used many of these resources myself and have made lifelong friends from doing so.
Let's look at where you can easily find like-minded hiking buddies and the benefits of having hiking buddies.
You're going to be on your way to finding new friends for outdoor adventures in no time!
Where to Find Hiking Buddies and Hiking Group Opportunities
No matter where you find your hiking buddies practice safety and common sense.
There is safety in numbers.
If it's just one buddy you've found, meet in person first to get a better sense of them and what they are about. You don't want to get stuck out on a trail with someone you don't mesh with or find questionable.
Ask Family and Friends
Whether you're new to hiking or other outdoor activities, friends and family are a great resource. They may want to join you or may know others they can put you in contact with.
Friends and family often offer a great opportunity for meeting like-minded and safer hiking partners. There's also built-in trust and comradery with friends and family.
Meetup.com
Meetup.com is one of my top online resources for meeting like-minded people for outdoor adventures. I'm a member of a lot of local and regional kayaking, camping, and hiking meetup groups.
Why do I have such an affinity for the outdoor groups on Meetup.com?
Read more Sierra Nevada Hiking: Climbing Mount Whitney In One Day
I met my wife on a canoeing/kayaking trip through a Meetup outdoor group! How's that for a lifelong connection? It's been years since I met her and we now have two kids. Joining and participating in that group set me up for the greatest adventure of my life!
Facebook
Ask your Facebook friends if they hike or know of anyone who'd be up for a hike.
There are also thousands of outdoor facebook groups that offer incredible opportunities.
The bonus about Facebook is that you can somewhat vet potential hiking buddies. You can communicate with other members easier than on Meetup.com and can even friend them on Facebook before you ever meet them in person.
Your Workplace
Your workplace may offer a great opportunity for meeting others who love the outdoors. Ask around.
Church
Your church may have some outdoorsy people interested in being your hiking buddy. Your church may also have groups. Our church offers members the opportunity to meet in groups formed around common interests.
I've participated in and even lead Christian groups. If your church offers groups but doesn't have an outdoor group, consider starting one. You'll meet a lot of wonderful people.
Local Colleges and Universities
Local colleges and universities offer continuing education opportunities that center around outdoor activities. They may even have clubs you can join as well.
I used to take a lot of continuing education courses in a variety of subject matters that interested me. Kayaking was my favorite of all the classes. I took kayaking over 20 years ago at the University of Memphis. It was in Winter and taught in an Olympic-size pool. It covered the fundamentals of kayaking and the college provided all the equipment.
I met people in that class that became my closest friends for many years. We saw each other often until I moved away. We're still friends on Facebook though and I cherish the times we've spent together.
Local Outfitters
Local outfitters are great for finding a hiking buddy. Ask one of the salespeople or managers about opportunities offered through the store or check out their website. Many outfitters have an events page on their website.
Local outfitters are also in tune with outdoor opportunities in your area and can give you a variety of leads.
Opportunities for finding a hiking buddy through an outfitter may include flyers at the store asking for trail partners, classes, meetings, or other gatherings with outdoorsy people.
When I lived in Nashville TN, I used to go on monthly full moon hikes offered through a local outfitter.
Local Parks and Nature Centers
Many local parks have visitor centers and nature centers that offer all kinds of opportunities for meeting new hiking buddies. Many have hikes that they lead or other gatherings.
Be sure to get on their email lists… While writing this post a forestry outreach center emailed me about a stargazing party. That sounds like a fun way to meet new people!
Outdoor Associations and Clubs
Many cities and regions have outdoor associations and clubs. A quick online search will usually take you right to them. If not, ask your local outfitter or ranger at a park's visitor center.
Trails
I've often met people along trails, at trailheads, picnic areas, and visitor centers. With some luck, the right conversation could lead to friendship and a great hiking buddy.
How to Choose Hiking Buddies
Many people look for people with similar skill levels. I'd challenge you to find a hiking buddy or hiking group with skills that exceed yours. You'll learn from them and will advance in knowledge in skill far faster than if you hike with a partner that has a skill level equal to or lower than yours.
A really awesome bonus to having buddies better than you… Their outdoor toys! They might even let you borrow or test out some of their cool gear!
Make sure you click with your new hiking friends! No sense in having uncomfortable hiking experiences. You're out there to have fun!
You never know where you might find a hiking buddy or hiking group. Keep your mind open to new possibilities and you're sure to find wonderful new friendships for outdoor adventures.
Benefits of Hiking Buddies
There are benefits to hiking with others especially if you're new to the outdoors or to the trail you've chosen to hike.
More experienced hiking buddies can help you learn about the outdoors and how to use your hiking gear.
Hiking buddies can help you navigate new unfamiliar trails and provide insight if lost.
Hiking buddies can help if you get hurt.
Buddies help improve comfort levels when hiking. Hiking alone can be intimidating and lonely.
If you're trekking, backpacking, mountaineering or camping, buddies can help share the load like the tent, food, and cooking gear. They also share in the responsibilities like setting up camp and cooking.
The right hiking buddies can be a lot of fun!
Hiking with others can be a safety benefit.
Related Content:
Solo Hiking: 12 Things To Consider Before Hiking Alone
Hiking, Trekking, Backpacking & Mountaineering: Differences?
---
— Update: 14-03-2023 — cohaitungchi.com found an additional article 9 Ways to Find Outdoorsy Friends For Your Backcountry Adventures from the website andreakuuipoabroad.com for the keyword how to find people to hike with.
Do you find yourself hiking alone on the trail wondering why you couldn't find any friends to join you on your adventure?
I totally get it because I've found myself in this position many times and as much as I enjoyed the solitude, I really craved those outdoorsy connections. I wanted to find my tribe.
So, in this post, I'm going to share how to find outdoorsy friends for your backcountry adventures.
It can be extremely hard to make new friends as an adult, but you'll see just how much the effort it worth it.
How to Find Outdoorsy Friends
1. Ask your friends
This one is just too easy, but I'm going to share it anyways. Ask your existing friends! Chances are that you already have a bunch of outdoorsy friends that have some interest in doing outdoor activities, but they either don't know how to start or don't want to do it alone. Throughout the years, I've managed to get most of my closest friends to join me on my adventures. I'm so grateful that I was able to convince some of them to go on long overnight backpacking trips, or camp in middle of nowhere. Now, I have plenty of people that I already know willing to join me.
2. On the trail
Having you ever noticed how many people are hiking solo on the trail? To be fair, a lot of people hike by themselves for the sole purpose of having some solitude. But there are also plenty of people who are on the trail that just didn't manage to get anyone to join them. It can be really easy to meet people on the trail. As basic trail etiquette, I greet 90% of people that I see while I'm hiking. This is going to be the first step to making life-long adventure buddies. The best thing about meeting people on the trail is that they're like-minded, and you already have something in common. You know these people will definitely be down to go on another hike.
3. Meetup groups
Meetup.com is a website that allows you to join a local group to meet people, try something new, or do more of what you love. There are so many different social groups that you can join. I've joined different hiking and biking groups and was able to find outdoorsy friends. Plus, they always organize the coolest adventures. You can search for groups in different cities, which is great if you are traveling. If you don't find a group that makes sense for you, you can start your own. You'll be proud to build your own community.
4. Facebook groups
Oh, Facebook. Facebook groups are honestly the only reason to keep your Facebook profile active these days. I love searching for Facebook groups to join. From travel groups to mountain biking groups, I've been able to make new friends, and learn about new places to explore. Joining a Facebook group can also be a good way to find out the latest trail beta, which is extremely useful in places like Alaska. To join a group on Facebook, just use the search bar to type in the type of group you're looking for and then click on the "groups" button.
5. Social apps
There are a ton of social apps you can download that will help you find friends. Instagram is a great platform to make authentic connections with people. It's an easy way to find people in your area and get a feel for what they're about. Or, you can even use something like Bumble, a dating app. The cool thing about bumble is its BFF mode, where you can find platonic connections in your area. I like to use Bumble BFF while I'm traveling. I've made plenty of female friends this way, even if it's just for one day. You could even find apps that are specific to the type of outdoor activity like SkiBuds, an app that helps you find people to ski or snowboard with.
6. Outdoor clubs
The next step up in social groups is to join an outdoor club. These clubs are typically run by volunteers. There are many benefits to being part of a club, including having a consistent schedule of group events, not being alone in the outdoors, discovering new areas to explore, and being surrounded by people who will motivate and support you when you need it the most. There are clubs like Alaska Outdoors that put on easy to moderate public hikes on a weekly basis. All hikes are open to public with free for members and suggested donation of $1.00 per adult for non-members. They also have monthly social meetings!
7. Outdoor classes
If you're looking to build your skills and self-confidence in the outdoors, then I highly suggest signing up for an outdoor class. You can choose which skills you are interested in developing, whether it's backpacking or sea kayaking. If you decide to go on a group expedition, you'll build community with the group of people you end up adventuring with. I mean there's no faster way to connect with people then being stuck in the backcountry with them for two whole weeks. There are workshops like Becoming an Outdoors-Woman (BOW) that help women grow and build confidence. To see what opportunities are available in your area, just search outdoor classes on Google. You could even make a trip out of it.
8. Events
From running festivals to learning about bike maintenance, there always seems to be some sort of outdoor-related event going on. Companies like REI offer experiences only for women, and they are often free or low cost. You can learn about how to navigate with a map and compass or the basics of outdoor rock climbing. You might also find other companies that organize bike rides or places that host trip reports. I search through Facebook events to see if there's anything coming up that I may be interested in.
Read more New Hampshire's Best Winter Hikes (For Beginners & Experts)
9. Trail building
Trails provide public health benefits in terms of increased mental health, increased happiness, and increased physical well-being. You can give back to the community while making friends at the same time by volunteering to held build trails! It's so rewarding to hike on a trail that you helped build with you own hands. If you're in Alaska, you can look into volunteering with a non-profit like Alaska Trails.
So, now you know how to find outdoorsy friends for all of your epic adventures. I challenge you to make a new outdoorsy friends this month – you'll thank me later!
Have any questions about how to make outdoorsy friends? Use the comments section below.
Read next:
---
— Update: 15-03-2023 — cohaitungchi.com found an additional article How to Find a Hiking Buddy or Backpacking Buddy from the website explorerchick.com for the keyword how to find people to hike with.
Experienced hikers will tell you that some of the closest friends we have are those made on the trail. There's nothing like a hiking buddy to suffer alongside you for every sweaty mile, listening to each other's painful trail singing and occasional, "WTF!"
Have you been looking for your ideal hiking partner to laugh, cry, and rejoice with on the trail? Hiking buddies can be hard to come by, but it's amazing when a former stranger becomes your best hiking partner.
We've got your back with the ultimate guide to finding new friends who love hiking, camping, and the great outdoors!
Benefits of Having a Hiking Partner
Really, solo hiking is only satisfying for so long. Hiking alone can get, well, lonely! Here are the reasons we think you'll love having a trail buddy:
Feeling safer doing outdoor activities
Having someone to share the load (especially for overnights)
A partner to help if you need wilderness first aid
Having good company on the trail—all corny jokes aside
Another person navigating is much safer
Having a chance to sample someone else's trail snacks
OK, maybe that last one is a bonus!
How to Find Hiking Buddies
Solo hiking is a great way to get away from it all and enjoy the outdoors, but hiking friends are handy when you're ready to tackle a challenging long trail or trek for multiple days at a time.
We love an organic hiking buddy story, but let's be real—looking for a hiking community and finding a hiking partner can be tough! Here's our best advice for finding awesome hiking partners:
1. Join a Hiking Group
Group hiking is a great way to meet other people with similar interests and forge friendships with other outdoor enthusiasts! Connecting with other members is a great way to form a network of potential hiking buddies.
There are tons of online groups for hikers, and these are a great place to start your search for a hiking partner! 
You can find amazing communities online, like the Explorer Chick Facebook Group! Here you can connect with other female hikers in your area who are ready to hit the trail with a friend.
2. Join a Guided Hike or Backpacking Trip
Joining a guided trip is a super safe and exciting way of meeting like-minded people, and getting to hike in incredible places! You can choose from all types of excursions through Explorer Chick, including hiking trips and backpacking trips where you're sure to walk away with a friend.
Your guide will be an experienced hiker who likely knows the trail and will be prepared to navigate, give sound advice, and handle emergencies involving wilderness medicine or safety decisions. Guided trips take the pressure off of you and put you right amongst it with people who have common interests in hiking and the outdoors!
3. Ask Friends and Family
Don't be afraid to tap into your own social network! Sometimes finding outdoorsy friends is as simple as introducing your current friends to the outdoors. 
Start asking around! You may have friends or family members also interested in hiking. Going with people you already know you enjoy spending time with is a great way to get more time on the trail and grow closer with those connections.
4. Join Events at Local Parks
Local parks and nature centers are popular places for hiking enthusiasts and outdoor events. Lots of parks and recreation areas have Facebook groups for frequent park visitors who love to hike trails. Local hiking groups will often post here when get-togethers are happening!
Check out your local chapter of hiking clubs like the Appalachian Mountain Club and Sierra Club, outdoor associations that lead all kinds of outdoor events. In some areas, local colleges also have outing clubs that open events to the public as well.
5. Find a Meet-Up Group
Meetup.com is a super popular place for hikers to connect, and tons of events are free! Sign-ups are super easy and they have everything from information sessions to trips. If you're an experienced hiker, you can even sign up to lead events!
If you're meeting with a group of strangers for the first time, bring a buddy and let someone you trust know your meeting location and planned route. Put safety first, even when meeting new friends!
How to Choose Hiking Buddies
Not everyone who hikes will have the same skill level or make a good hiking buddy for you. In other words, don't expect to get along with everyone! It can be hard to find a good hiking partner, but part of the reason is that you have to be a little picky.
Things to keep in mind when looking for a potential hiking partner:
Physical Fitness: Having similar physical fitness and hiking experience will make it easier to hike together and keep a similar pace. This way you'll know even if you do separate, they'll only be a few minutes behind.
Positive Influence: An ideal hiking partner isn't necessarily someone who's exactly like you, but more importantly, someone you can have fun with and trust to make good decisions, and who'll encourage you to do the same.
Similar Goals: We all know that one (or maybe several) hiking chick who's all for the suffer fest — she's pushing boundaries and challenging her body on every trip. However, it's also totally acceptable to just want your hiking trips to be a good, relaxing time in nature. Or maybe you're all about finding that perfect alpine lake for a skinny dip. Whatever your priorities make sure you and your new hiking buddy are both in it for the same reasons.
Different hiking buddies may have different skill levels, so choosing a hike together is the best way to make sure everyone is on the same page.
How to Choose Backpacking Buddies
Whether you're heading out for a weekend or planning a thru-hike of the Pacific Crest Trail, planning to spend multiple days hiking in the wilderness takes careful consideration.
Committing to a trail buddy for a day hike is one thing, but when it comes to longer trips you really want to make sure you and your pal are good hiking partners, and that your friend can hold their own.
Choose a backpacking partner who…
Has similar hiking experience to you
Comes prepared with essential gear like a first aid kit (and extra snacks)
Communicates clearly and puts safety first
Is physically fit enough to carry the gear over the miles (or is willing to get there)
Our best advice for choosing buddies for all outdoor activities is to look for friends who are safe and use common sense, and who know the most important thing is having FUN!
Find Your New Favorite Hiking Buddies with Explorer Chick!
Ready to make your new closest friends and have hiking stories for DAYS? Join Explorer Chick on the trails with one of our women's hiking or backpacking trips!
Meet the Writer
---
— Update: 16-03-2023 — cohaitungchi.com found an additional article Where to find people to go hiking with? from the website trekkingpals.com for the keyword how to find people to hike with.
I receive a lot of questions from people who really want to get into hiking or backpacking but can't find friends or people to hike with. Not everyone is comfortable adventuring alone, and that's totally okay! plus hiking with people is a good way to get started. If you are looking for people to hike with, here are a few suggestions for you.
Facebook groups
This is the easiest place to find groups of people who share the same interest. All you have to do is search for groups in your state or city for hiking or backpacking. For example, if you live in Arizona, you could search for terms like "Arizona Hiking", "Arizona hiking groups", "hiking groups in Arizona".
How to connect with people when you join a facebook group?
First of all, you want to read the group rules, what's allowed and what's not, in order to avoid offending others or even getting banned (Some groups are very serious about their rules). Start by writing a post to introduce yourself, the reason you joined the group and what you are looking for. It can be as simple as:
" Hi, My name is Habiba. I am new to Arizona and I would like to hike with people from the area. Anyone interested or have some suggestions?"
Or something like:
" Hey guys, I am planning on heading to Mount xyz next Saturday and I wanted to check if anyone is interested in tagging along"
Some groups have planned events that you can join if you are interested. Stay engaged with people by liking and commenting their posts and I am sure you'll find someone to hike with.
Meetup groups
Meetup is a mobile app and a website that is used worldwide to bring together people with different interests. Plenty of them are related to outdoor activities. I went on sone amazing adventures through meetup groups.
How does it work?
After you create an account, you start exploring groups in the area using a your Zipcode. Use a filter to show only groups for outdoor adventures if that's what you are looking for.
Most of Meetup groups require you to RSVP with a possibility to bring a person or more. To be respectful, only RSVP when you are sure you are going and do communicate to the host and change your RSVP if you aren't.
Most of these groups are free, but few of them require you to pay a symbolic fee to help with the group's maintenance.
Read more 10 Best Mammoth Cave Hiking Trails (Simple & Historic!)
REI classes
I LOVE REI CLASSES (No, this is not a sponsored article) but yes I DO LOVE REI CLASSES.
If you didn't know, REI provides free or paid classes about the outdoors for members and non members.
REI ( Recreational Equipment, Inc) is an American company that sells sports equipment. It is also the place where all my money goes…guilt free.
Anyway, besides selling camping gear, kayaks, bicycles… they do provide classes about outdoor safety, guided hikes, how to plan for a specific trip or even paddle boarding guided tours.
So, you can look for one of their classes in your area and see if you can join their hikes or backpacking trips. You'll learn, have a great time and make new friends that you can eventually hike with in the future.
Reddit communities
Reddit is a website where members submit content to the site such as links, text posts, and images and people are grouped around communities: communities for backpacking, travelling, playing chess…
You can use this platform to socialize and meet fellow hikers who are willing to adventure with you.
Make Friends while hiking
While hiking and especially if you are a friendly person you will make friends! especially on those not too touristy trails. I once met two ladies on a trail, we became Facebook friends and they even invited me to join them to hike Tour Du Mont Blanc in Europe.
What to expect when hiking with others?
It is a lot safer to hike wit ha group. However, it can also present its drawbacks, especially if you are with a group of people you don't really know. People have different expectations while hiking. Some people want to get to the summit or the end as soon as possible, some people like to take their time, some people enjoy photography, some people enjoy videography. Some people are slow and others are fast.
It is important before going with a group to set expectations around your comfort level, your experience and fitness level. Be open, honest and communicate before your trip/hike.
NEVER rely on anyone when it comes to a map, a GPS, Water or Food. NEVER! You should always be sufficiently prepared and independent.
How to choose a hiking trail?
Choosing the right hiking trail can be overwhelming, especially if you are new to hiking or if you have a lot of options to choose from. Usually, your physical ability and physical fitness is a number one factor to determine what trail is best for you.
I am new to hiking, what should I know as a first time hiker?
Hiking is a good hobby to pick, not only it is healthy for your heart but it has also proven to help people with their mental health and make them happier.
As a beginner, there are a lot of ethics or Dos and Don'ts that you might not be familiar with. Some rules are in place for you safety and some rules are there to keep nature wild and people around you safe.
In the video below, you will find 10 valuable tips for beginner day hikers.
Hiking gear for beginners
If you are new to hiking, make sure you check this guide for beginner hikers.
Acquiring gear as a new hiker can be overwhelming. The rule is, it takes time to know what you like, what you don't and what gear works for you.
If you are looking for some suggestions, you can check our Hiking Gear list below.
---
— Update: 18-03-2023 — cohaitungchi.com found an additional article How to Find Friends to Hike With from the website www.outsideonline.com for the keyword how to find people to hike with.
It took me about three years to truly find my trail family. As a fat, Black, queer woman, I'm an outlier in many outdoor spaces, and it can be hard for me to make genuine connections with others based on mutual understanding in these settings. While the number of hiking groups catering to different populations has expanded over the years to more options than ever, meeting peers to explore the outdoors with can take time, especially for marginalized people. I decided to look for a community online, and through some trial and error, we found each other.
My first group hike was a great challenge but not a good fit. I did an event search on Facebook and saw that a hike was planned in a park near my neighborhood in Los Angeles the following weekend. The description didn't offer many details, just when, where, and what to bring. I liked that it was close by and that 20 people were interested, so I decided to try it out. I was new to hiking back then, and when I arrived it was clear that I was with a more experienced group of people who were used to going at a certain pace. I felt anxious about being honest when I needed a break over the three hours we spent on the trail, and when I did slow down or take a break, I was left behind and expected to catch up on my own. I loved the hike but felt unprepared and unwelcome.
I tried looking elsewhere and found a group on Meetup.com called "20s-30s Solo and Searching Hikers." This group's "about" section said it was for hikers of all levels and expressed a commitment to diversity outdoors. I RSVPed to their next event, an easy hike through Griffith Park to the Hollywood sign that I'd done many times before, and yet, when the day arrived, I was anxious. Signing up to spend hours with a group of strangers can be unnerving, but my nerves began to settle once I checked in and was greeted warmly by the group leader. After formal introductions—saying our names, experience level, favorite thing about hiking, and why we joined the group—I could tell that everyone was friendly, also a little nervous, and as eager as I was to find local buddies to hike with. My worries melted away.
I ended up making three friends that day. We were all going at the same pace and in a little cluster together. We laughed about feeling nervous and awkward, supported each other on the harder passages, and were also some of the few people of color in attendance. We traded phone numbers afterward, which was encouraged by the guide, and I continued hiking with them from there.
They eventually introduced me to other local hikers of color. Two years later, I reached the top of California's Mount Baldy with several of those friends. It was my first summit, and I know I couldn't have done it that day without them beside me.
If you're looking for like-minded groups of people to hike with, it can definitely be done with a little effort. Here are some options to get your search started.
REI
REI stores across the country host outdoor classes, day hikes, and even overnight backpacking trips. Making the decision to attend my first REI event was easy because of the company's proven commitment to creating welcoming community in the outdoors through initiatives like Outside with Pride, extended plus-size clothing, and Limitless Sides. I took a date on a "Hike and Hops" event hosted by REI in Minneapolis, and it was an incredible afternoon of viewing gorgeous fall foliage on an easy wide path, chatting with other attendees about must-see local hiking spots, and sharing delicious craft beer as a perfect ending. Head to REI's website to search and register for events near you. Some are free, while others cost a small fee in exchange for food and gear provided by REI.
Meetup
Meetup is an online platform made specifically to help people with hobbies and interests in common find each other and do things they love together. Hikers worldwide can head to Meetup.com and search through more than 9,000 hiking groups for varying ages, experience levels, genders, and more, making this a great option if you're looking for hiking companions in very specific demographics or outside of a major city. Utilizing Meetup's keyword and location search options is a must. I suggest using descriptors like "30s" and "intermediate hiking" to simplify the process—and make sure the group you're interested in has recent offerings on its event page, as some can be outdated or inactive.
Appalachian Mountain Club
Hikers across the Northeast and mid-Atlantic United States with a passion for outdoor conservation and protecting public lands may want to consider a membership with Appalachian Mountain Club (AMC). Members have access to more than 8,000 yearly activities and discounts on AMC lodging and merchandise. Plus, becoming a member means supporting the work of AMC scientists and policy activists striving for climate change mitigation. AMC offers staff- and volunteer-led adventures for adults, teens, and families across a wide range of outdoor activities in every season. Many activities are free, while others require registration fees in exchange for gear and food provided by the club.
Women Who Hike 
This global online community provides both virtual and in-person connections for women who enjoy hiking. It's organized through regional Facebook groups—there's one for every U.S. state, in addition to several Canadian provinces, Europe, and Australia.
The Sierra Club
The Sierra Club has been in the business of grassroots environmental activism since 1892. It now boasts chapters in 50 states, 3.8 million members, and a desire to recruit more members from underrepresented communities. To that end, it hosts numerous free hikes and other group events so members and the general public can engage with conservation issues while bonding with each other and reaping the healing benefits of spending time in nature. Find your local chapter and register for one of its events on the Sierra Club website.
Outdoor Afro
Being the only person who looks like you for miles around is an all too common isolating experience for Black hikers, and Outdoor Afro is striving to change that reality. The nonprofit hosts meetups for hiking and other popular outdoor activities in more than 50 cities across the United States. Local chapters are listed on the group's website, and each chapter organizes events through Meetup and Facebook. Outdoor Afro is committed to restoring and building relationships between Black people and nature through social connections, events, and advocacy work centering inclusion and conservation and aiming to increase Black leadership in the outdoors.
Unlikely Hikers 
Unlikely Hikers offers a place on the trails for all people and describes itself as "a diverse, anti-racist, body-liberating outdoor community." Unlikely Hikers founder Jenny Bruso presently leads all hikes for the group, traveling around the country to do so. The organization is working on expanding to include local group hiking chapters led by ambassadors across the United States. Follow @unlikelyhikers on Instagram for the most up-to-date info on available group hikes.
References