By Mary Welch
Posted November 23, 2022
From outdoor activities to holiday shows, there's something cool for everyone during December in Atlanta.
Dinosaurs Converge on Georgia World Congress Center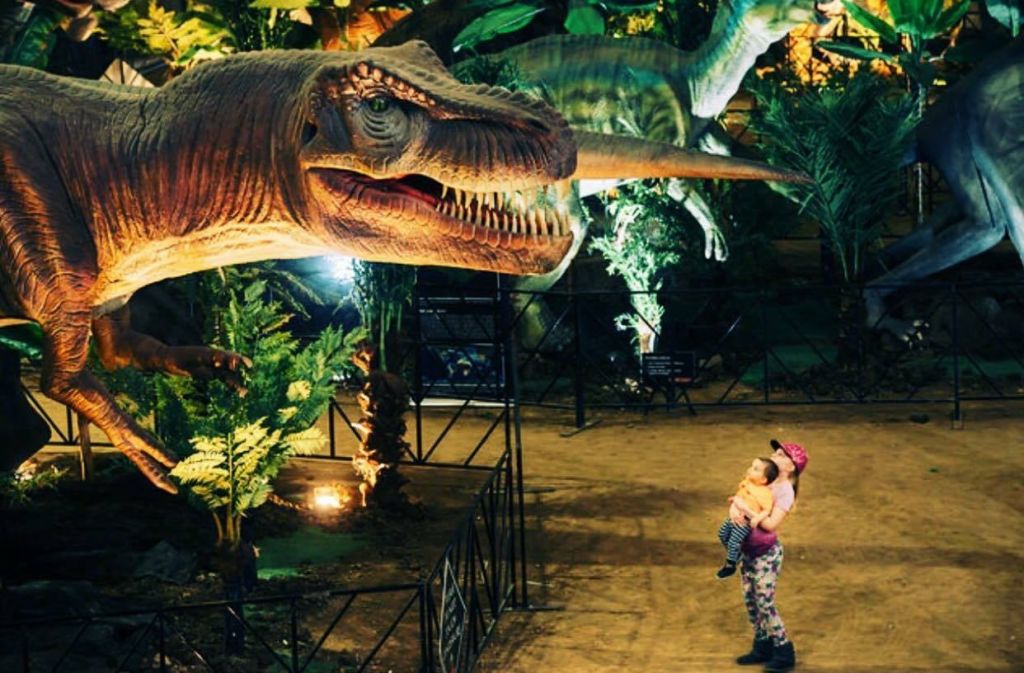 Jurassic Quest brings dinosaurs to Georgia World Congress Center Dec. 9-11. The life-size dinosaurs are meticulously painted and animated. Whether you are 3 or 103 you will probably be amazed when you face the Spinosaurus, T-Rex and the 50-foot-long megalodon.
Oldies and Goodies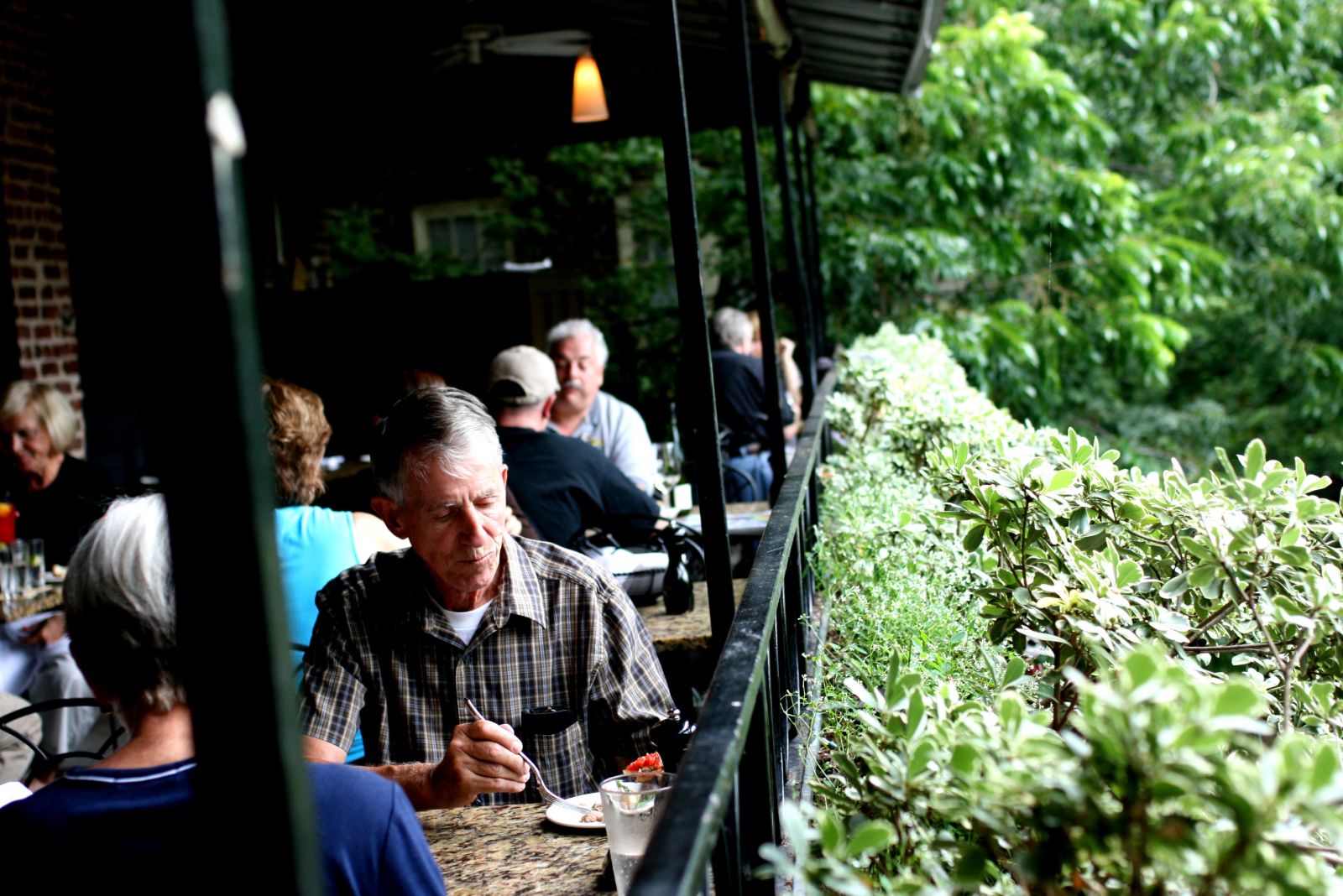 Yes, Atlanta is a foodie town with creative and award-winning restaurants opening all the time. But there is something to be said for staying power. Try out some of our restaurants that have stood the test of time and are still going strong. For instance, La Tavola Trattoria in Virginia Highland has served classic Italian comfort food since 1999. Bacchanalia opened in 1993 and still offers fine dining that can't be beat. La Grotta Ristorante has been a Buckhead favorite for more than 45 years, and Hal's, also in Buckhead, has offered sumptuous steak and seafood for more than 30 years. Nakato Japanese Restaurant on Cheshire Bridge Road can put more than 50 birthday candles on its acclaimed sushi while Nikolai's Roof atop the Hilton Atlanta has provided four diamond experience, compete with caviar and vodka flights since 1976.
Go Ice Skating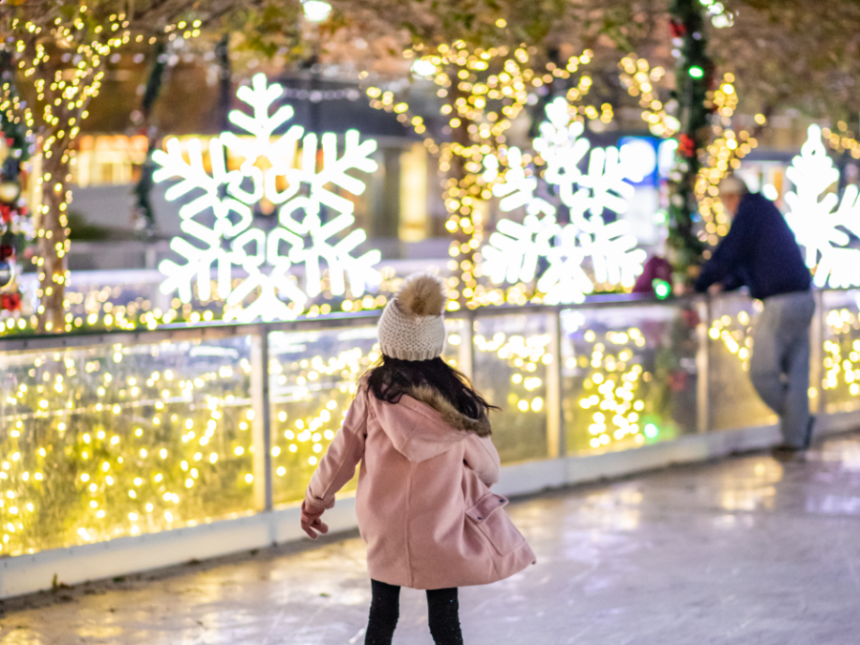 The rinks are out in full force, even if Atlanta doesn't (often) have below freezing temperatures. Head over to Pullman Yards on the edges of Kirkwood and Edgewood to skate and then enjoy the toasty marshmallow bar along with festive libations. Other places to practice your double axel are Skate the Station at Atlantic Station, Skate the Sky on the Roof at Ponce City Market, The Rink at Park Tavern and Avalon on Ice just north of the city.
Find your Spot at the 3rd Spot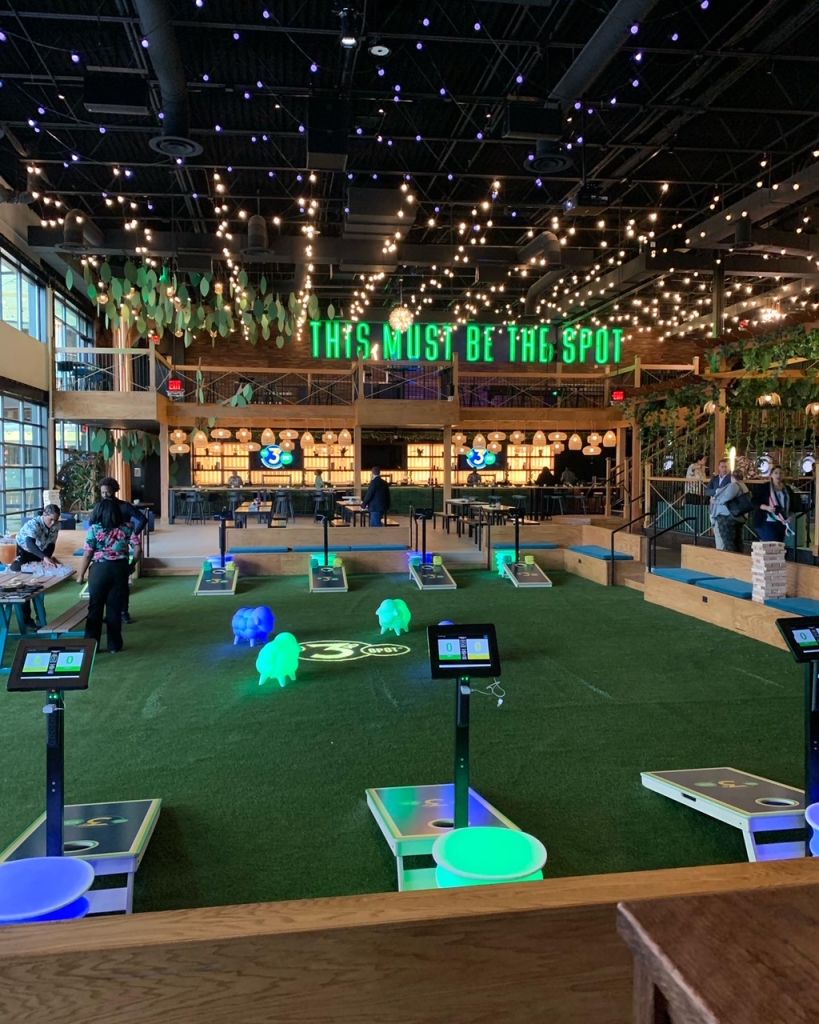 Everything you want in a place to have fun with delicious food and drinks can be found at Your 3rd Spot. A unique, technology-driven dining and gaming concept in the Upper Westside, Your 3rd Spot is home to more than 26,000-square-feet of fun including a bowling alley, curling alley, basketball, and lots and lots of classic and modern video games. A unique feature is Match and Connect, which shows you other players in the building you might get along with based on their game preferences and personality. 
Christmas Joy, Irish style
A celebration of Christmas Music, "Joy to the World," featuring world-acclaimed Irish tenor Emmet Cahill will take place Dec. 2 at Atlanta Symphony Hall. Atlanta soprano Amy Little, the Georgia State University Singers and Edgewood String Quartet will join Cahill to perform stirring renditions of traditional and contemporary Christmas songs and Irish classics. As a lead singer with the Irish group Celtic Thunder, Cahill has toured the world and sold more than two million records. He has enjoyed sell-out performances at Carnegie Hall, and his Irish album debuted at No. 1 on the Billboard World Music Charts. All ticket sales — 100 percent — will be given to four nonprofits: Desire Street Ministries, YoungLife, Heart for Lebanon and MAP International.
Cirque du Soleil Defies Gravity at Atlantic Station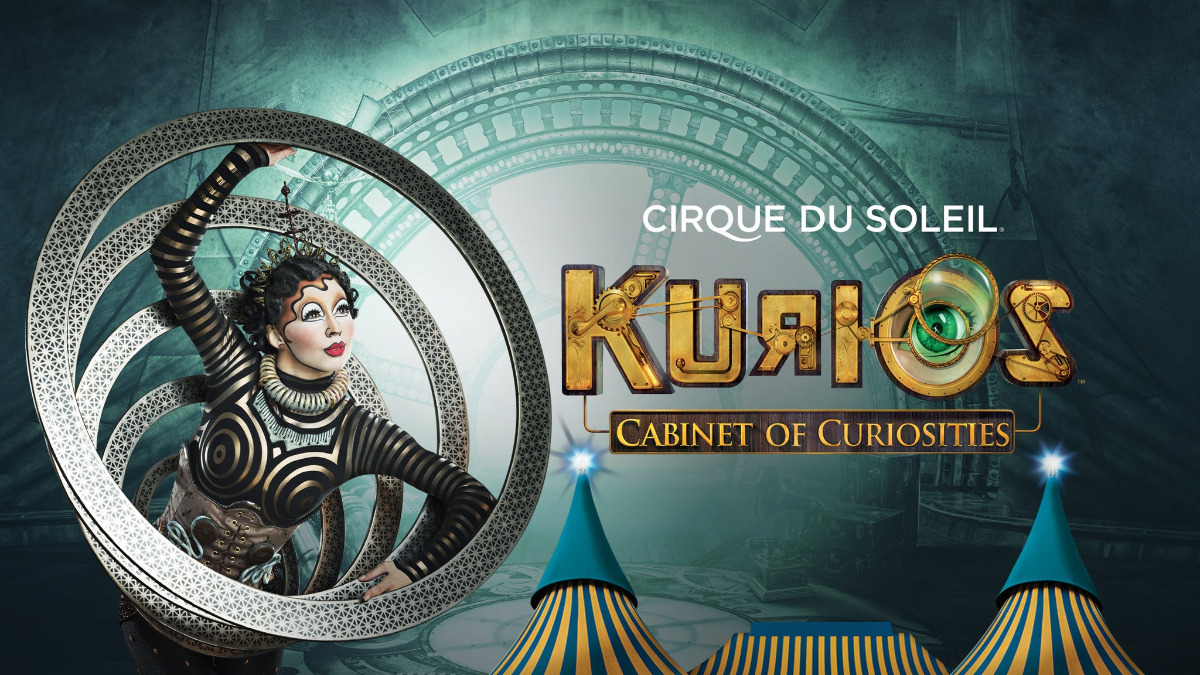 Cirque du Soleil: Kurios, Cabinet of Curiosities is under the big top at Atlantic Station through Dec. 24. You will step into the curio cabinet of an ambitious inventor who defies the laws of time, space and dimension in order to reinvent everything around him. The visible becomes invisible, perspectives are transformed and the world is turned upside down.
Read more New Orleans on a Budget – Affordable Fun in The Big Easy
Harry Potter: The Exhibition
Celebrate the magic of the wizarding world at Harry Potter: The Exhibition, open at 200 Peachtree through early 2023. The exhibit brings to life moments, characters, locations and beasts from the film series. You can interact with props and costumes, practice your Quidditch skills and lots more. Choose your favorite Hogwarts wand, sit in Hagrid's giant chair, squeeze into the cupboard under the stairs and throw a Quaffle.
Stranger Things —The Experience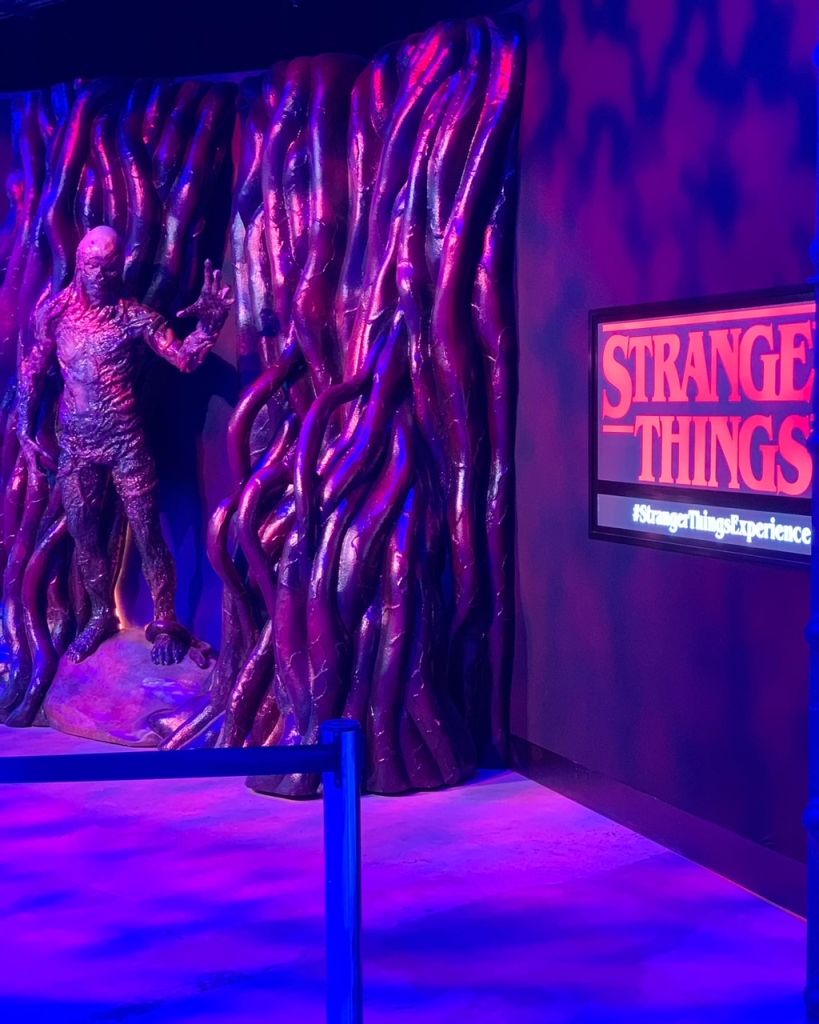 The popular Netflix show, "Stranger Things," which is filmed in Atlanta, returns for an interactive experience at Pullman Yards. It is called Stranger Things — The Experience. Go to Hawkins Lab and participate in a new study and interact with "Stranger Things" characters, unlock your power and influence your surroundings. Then enjoy an '80s style medley of locations and fan-favorites with food, drinks, photo ops and interactive performances.
Read More
10 Spooky Halloween Events in Atlanta You Can't Miss
Favorite Things to Do During the Week in Atlanta
Guide to Atlanta's Best Food Halls and Local Markets
Slime Away
The Sloomoo Institute, an immersive, multisensory experience where you play with the help of hand-crafted, artisanal slime is open in Buckhead. The attraction, perfect for all ages, features a series of fantastical, interactive experiences that delight the senses including a DIY bar where you can make more than four million different slime creations, a glow-in-the-dark cove with interactive video installations, dozens of slime vats for interactive play and Sloomoo Falls, where you can stand under a waterfall of slime. How about Lake Sloomoo, which provides 350 gallons of slime to walk on?
Lights, Lights and More Lights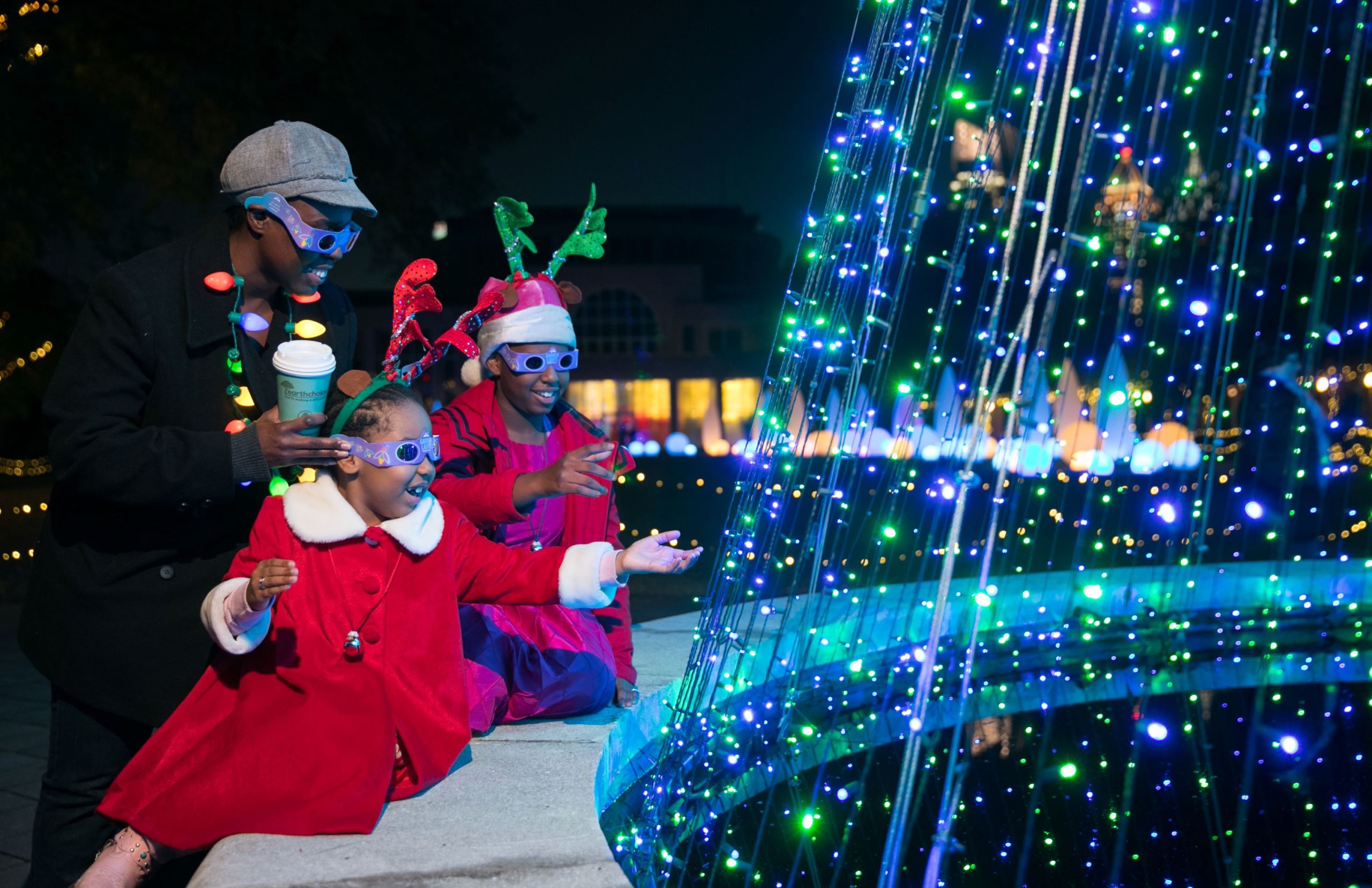 There are several amazing light shows in Atlanta, all designed to dazzle you and put you in the holiday spirit. Head over to the Atlanta Botanical Garden for its always popular "Garden Lights, Holiday Nights," where many of the favorites will be on display as well as new additions such as illuminated metal sculptures of birds flocking to the renovated Anne Cox Chambers Garden. Another family pleaser is the "World of Illumination's Reindeer Road," which is the world's largest drive-through animated light show with more than two million animated lights. See it as Six Flags White Water. Six Flag Over Georgia is full of the holiday spirit with Holiday in the Park, where you can stroll through a tunnel of more than one million dancing LED Lights. Head to Celebration at the Station at Atlantic Station for nightly light and snow shows set to music. Back at Zoo Atlanta again this year is IllumiNights at the Zoo: A Chinese Lantern Festival. Other light shows include a Stone Mountain Christmas at Stone Mountain Park, Lakeside Lights Spectacular at Margaritaville at Lanier Islands and ATL Lights at Lakewood Amphitheater.
Take a Break for Yourself
The holidays can be stressful, so take a little "me time." Get a facial over at Heyday in Midtown or sweat it out at one of the several locations at Perspire, whose infrared red sauna and red light therapy will provide health and wellness benefits to get you through the season. The Intown Salt Room will give you space to breathe with dry salt therapy and meditation with sound therapy.
Is She or Isn't She?
"Anastasia" comes to Atlanta as part of Regions Bank Broadway in Atlanta and transports audiences from the twilight of the Russian Empire to the euphoria of Paris in the 1920s as a young woman sets out to discover her past. Pursued by a ruthless Soviet officer determined to silence her, Anya enlists the aid of a dashing con man and a lovable ex-aristocrat and they embark on a journey to help her find love, home and family. But is she Anastasia, the Grand Duchess, the youngest daughter of Tsar Nicholas II who was supposedly killed by the Bolsheviks in 1918? Maybe. 
It's a Celebration
The Cricket Celebration Bowl comes to Mercedes-Benz Stadium Dec. 17 and features the Jackson State Tigers vs. the North Carolina Central Eagles. The Cricket Celebration Bowl, which showcases the heritage, legacy, pageantry and tradition of Historically Black Colleges and Universities (HBCUs), features the conference champions from the Mid-Eastern Athletic Conference (MEAC) and Southwestern Athletic Conference (SWAC).
Get Peachy
The Chick-fil-A Peach Bowl is an annual college football bowl that is a local tradition since 1968. The bowl not only delivers exciting college football but has donated more than $60 million to charities and scholarships. And, this year, it is the playoff semi-final.
Hoopsgiving at State Farm Arena
College basketball is the focus of Holiday Hoopsgiving at State Farm Arena Dec. 10-18. There will be four games on Dec. 10 and one game on Dec. 18.
SEC Championship
Yes, the SEC Football Championship takes place Dec. 3 at Mercedes-Benz Stadium, and it's a battle for the ages as the Louisiana State University Tigers take on National Champions, the University of Georgia Bulldogs.
Read more The 30 Best Things to Do in Asheville NC
Hip Hop Nutcracker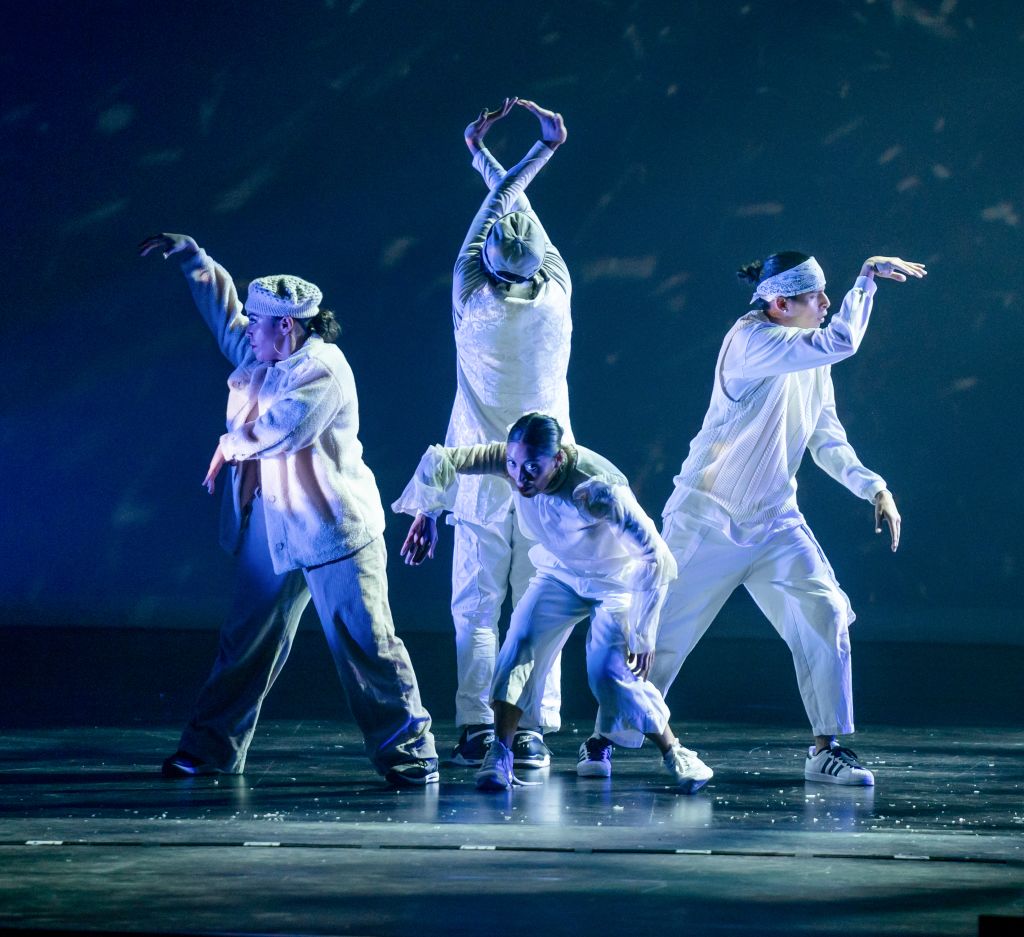 The Nutcracker, Tchaikovsky's 130-year-old ballet classic, gets updated and reimagined into the Hip Hop Nutcracker and will appear at the Fox Theatre on Dec. 13. As in the original, Maria-Clara and the Nutcracker Prince are sent on a dream adventure where they end up fighting a gang of mice, visiting the Land of Sweets and learning about the the real meaning of the holiday season. But rather than in 19th century Germany, this ballet takes place in contemporary New York City.
For even more December things to do, check our calendar of events.
---
— Update: 31-12-2022 — cohaitungchi.com found an additional article 50 Fun And Festive Things To Do In Atlanta This December from the website secretatlanta.co for the keyword things to do in atlanta in december for couples.
December is here folks, which means 'tis officially the season. There's plenty of merry and bright things to go around in the ATL this holiday season. Keep scrolling to find out the most fun and festive things to do in Atlanta this December and fill yourself with some much-needed holiday cheer. Here are fifty-five things to do in and around Atlanta this month and throughout the holiday season!
1-4. Hit the ice at Atlanta's ice-skating rinks!
One of the best holiday traditions is definitely ice-skating and luckily for us ATLiens, there's an awesome selection of rinks to choose from. From rooftop rinks at Ponce City Market to Avalon's dazzling Rockefeller-inspired offering, don't miss out and get out those skates this holiday season! Check out some recommendations below or click here for the full round-up.
Avalon on Ice, Avalon in Alpharetta
Skate The Station, Atlantic Station
Skate The Sky, Ponce City Market
Ice-Skating at Pullman Yards, Pratt Pullman District
If Stranger Things isn't for you, then how about Star Wars? There's an unmissable exhibition devoted to the sci-fi saga currently on display in Atlanta. The exhibit is made up of fan collected paraphernalia from the movies, fandom, and beyond. For more information and tickets, click the link below.
Information: Don't miss the magnificent fan-made Star Wars exhibit in Atlanta
If you haven't already heard, there's a brand-new 50,000-square-foot arts center in Doraville and it's home to Claude Monet: The Immersive Experience. This spectacular exhibit will allow you to walk directly into some of Monet's most iconic masterpieces thanks to ground-breaking immersion and unbeatable insight on the founder impressionist painting. For more information and tickets, click the link below.
Information: Check out this immersive exhibition devoted to Claude Monet in Atlanta
December is probably the Candlelight concert series' busiest month of the year. With festive additions to their already stellar line-up, there's an awesome collection of orchestral concerts on offer, all completely bathed in candlelight. Check out this month's recommendations below, or click here for the full round-up. Expect magical concerts dedicated to the best in music, movies, and entertainment. You could also purchase a gift-card if you're searching for the perfect gift for music-lovers.
12-15. Check out Atlanta's dazzling holiday light shows!
Atlanta is officially LIT for the festive season, with several light shows taking over iconic ATL venues. From the annual spectacle at the Atlanta Botanical Garden to drive-thru light shows. Check out our recommendations for December below or click here for the full round-up.
Garden Lights, Holiday Nights, Atlanta Botanical Garden
IllumiNights, Zoo Atlanta
Fantasy In Lights, Callaway Gardens
World of Illuminations, Six Flags White Water
If you're a fan of the Netflix smash Stranger Things, and haven't checked out the immersive experience at Pullman Yards, then this is your sign to do so. You'll be transported back in time to Hawkins in Indiana, where you'll help save the day with those iconic characters from the series. For more information and tickets, click the link below.
Information: Get your tickets for Stranger Things: The Experience this holiday season
17-21. Paint the town red, green, and gold at Atlanta's boozy holiday pop-ups
Holiday pop-ups are all the rage, and there's no shortage of festive bars in Atlanta for the most wonderful time of the year. From Colony Square's hidden igloo bar (pictured above) to absolute winter wonderlands with Christmas-themed cocktails, plus so much more. You do not want to miss out on all the fabulous holiday pop-up bars in Atlanta this December. Check out our recommendations below or click here for the full round-up.
Read more What To Do in Boston in April
The North Pole, Colony Square
Holidays on the Roof, Ponce City Market
The Blind Elf, Buckhead
Santa's Secret Stache, Avalon
Miracle Bar, Virginia Highland
22-26. Find the perfect holiday gifts at these festive markets in Atlanta
There are so many holiday traditions to cover in this December round-up, but we've got you covered. One of the most beloved things to do around the holidays is check out a holiday market (or three). Whether you're looking to treat yourself or get your holiday gifts sorted, check out our December round-up below or click here for the full round-up.
Atlanta's Christkindl Market, Buckhead Village (until Dec 24)
Duluth Holiday Market, Duluth City Hall (Dec 3, 2 – 7 PM)
Refuge Coffee Co. Holiday Market, 4170 E Ponce de Leon (Dec 3, 9 AM – 5 PM)
Winter Art Market, Arches Brewing (Dec 3 2-7pm)
Merry Little Christmas Experience, Lawrenceville Lawn (Dec 10 12-6 PM)
27. Spend a day at the beloved Zoo Atlanta
The adored Grant Park attraction Zoo Atlanta is one of the many fabulous things to do with the family in Atlanta. Explore the gorgeous grounds with an impressive collection of fascinating wildlife. There's even a spectacular Chinese lantern festival devoted to the natural world on display throughout the holidays (not included with general admission). For general admission to Zoo Atlanta, click the link below.
Information: Go completely wild at Zoo Atlanta this holiday season!
Information: Get your tickets to check out what's on offer at Illuminarium this holiday season
29-34. Eat or drink at Atlanta's unique eats & bars!
From beloved restaurants who've gone OTT with the holiday decorations to an indoor garden wonderland, there are so many unique bars in and restaurants in A-Town. Check out our recommendations below or click here for the full unique eats round-up.
There's no better time to go to the movies than around the holidays. With both the Avatar and Black Panther sequels all set to hit the silver screen, there's so many incredible movies to catch this December. Click here to book your tickets.
36-40. Beat the clock at these epic escape rooms in Atlanta
From travelling to Egypt to escaping prison, the possibilities are endless when it comes to Atlanta's escape room. There's even a festive escape room where you'll help Santa Claus save Christmas. Check out our recommendations below or click here for the full round-up.
41. Witness Georgia's largest residential holiday lights display
Kennesaw is home to Georgia's largest residential holiday lights display. Extending to the church next door, park up your car and walk through a celebration of lights, with hundreds of trees lit up magically with over 500K lights. Click here for more information.
42. Make your reservation at Buckhead's brand new Nobu Hotel & Restaurant
December will be Atlanta's brand-new Nobu Hotel's first full month in operation. Boasting a swanky hotel with amenities to die for and a new location of their renowned restaurant. Reservations are pretty jam-packed, but maybe you'll be lucky enough to be squeezed in. Regardless, now's your chance to make that highly anticipated reservation!
43. Take a day trip to Georgia's German Alpine village
Did you know that there's an authentic German Alpine village nestled in North Georgia? If not, then the holidays are the perfect time to visit. With gorgeous decorations and a Christmas parade on December 10, you don't want to miss Helen during the festive season! Click here for more information.
44-46. Check out the must-see exhibitions at the High
Nothing beats a day at the High Museum of Art, and there's plenty of brilliant exhibitions on display throughout December. For more information on the individual exhibits, click the appropriate link below.
Being & Belonging, only on December 1 for World Aids Day from 11 am until 4 pm
Monir Farmanfarmaian: A Mirror Garden, until April 2023
Rodin in the United States: Confronting the Modern, until January 2023
47-50. Enjoy an evening out at an Atlantan wine bar
To end this festive round-up, we thought we'd share some wine bar recommendations because wine not?! From Atlanta's newest additions to the scene to adored institutional wine bars, click here for the full round-up.
Lucian Books & Wine, Buckhead
Barcelona Wine Bar, Inman Park
Postino, Buckhead
VinoTeca, Inman Park
References