Opening a salon, like most small businesses, comes with several licenses, certifications, and legal documents you need to obtain to be legally compliant. 
In most states, you can own and operate a beauty salon without a cosmetology license. However, you will likely need to hire employees because most services performed at a salon require a cosmetology license. 
In this article we will cover:
Different types of licenses for a beauty salon
Who needs a license?
Benefits of a cosmetology license as an owner
Consequences of not having a license
How to get a cosmetology license
Different types of licenses for a beauty salon
Before we dive into what licenses you do and don't need for your beauty salon, let's clarify some of the different licenses, certificates, and legal documents you may come across as a salon owner. Different states have different regulations so make sure you do your research to make sure you are legally compliant in your home state. 
Business license
As a salon owner, the most important and first license you should obtain is your business license. Often you will need to get a business license for the local, state, and federal levels.
The reason a business license is so important is that the government needs to be able to:
Identify your business
Hold you accountable for your actions
Protect public health and safety
Keep track of your finances for tax purposes
If you don't have a business license and are conducting business, the government can inflict penalties, shut down your business, or file a lawsuit against you. 
A good place to start is SBA.gov to get a better understanding of how to obtain a business license in your state. 
Cosmetology license
Having a cosmetology license certifies you to do most tasks required to run a salon. Things like:
Hairdressing/styling
Haircutting
Dyeing
Makeup
Nail service
The reason a cosmetology license is required for these tasks is that you are working with people and chemicals. You are required to have an in-depth knowledge of how to keep your customers safe, as well as satisfied with the service you are providing.
Specialty cosmetology licenses
In some states, you need separate specialty licenses to perform certain tasks at the salon. This can include things such as:
Nail technician
Cosmetology instructor
Esthetician
Barber
Hair braider 
Makeup artist
Employer ID Number (EIN)
Your EIN is a number that identifies your business as a legally compliant and taxable entity. Similar to a social security number, it helps the government identify your business and keep tabs on your tax filings.
It is a fairly simple process that you can do online, check out this page for more information.
Salon retail seller permit
99% of salons sell retail products to their customers, if your salon falls into this category you will need to obtain a retail seller permit. The purpose of a seller's permit is so the state can control the process of collecting, reporting, and paying sales tax in that state.
For more information on how to obtain your retail seller permit, go here.
Certificate of occupancy
Like most of the previous permits, a certificate of occupancy is another document needed so the government can have some information about your building and your business.
The main reason for this is so they have information about:
What the property is being used for
If it is suitable for occupancy
If it adheres to current building codes
You can usually obtain a certificate of occupancy from your local building department or department of housing.
Who needs a license?
It can be a little misleading to say that you don't need a cosmetology license to own and operate a salon, this is because most entrepreneurs that are looking to open a salon, are doing so because they have a passion for the industry and want to provide salon services to customers. 
As the owner, you may not need a cosmetology license, but you will need to hire people who do have a license to perform salon services. Along with this, you will need to obtain a business license to be legally compliant.
If you are the owner of your salon and you don't have a cosmetology license, you will not be able to work with any customers or do any task that involves special skills or working with chemicals.
If you choose to not have a license as a salon business owner, you will have to strictly work on the business side of things and not on the service side. If you try to work around this you can get yourself in serious legal trouble by performing certain tasks without a license.
Aside from the owner, some states don't require shampooers to have a cosmetology license, as long as they aren't working with chemicals. Anything on the administrative side, such as receptionist, accountant, and manager also does not require a cosmetology license.
Benefits of a cosmetology license as an owner
Even though a cosmetology license isn't required to own a salon, several benefits obtaining one provides for you and your business.
Credibility
When you have your cosmetology license, you will be much more adept at communicating and understanding your customers, as well as your employees. When you can walk the walk and talk the talk, you will be much more credible and trustworthy in the eyes of your customers. 
Don't have to hire as many employees
When you can handle a significant portion of the customers that come into your salon, you are allowing more of your profits to go into your pocket, instead of paying an employee for the same tasks. 
Better quality control
When you have a professional-level understanding of cosmetology, you will be able to hold your salon to a higher standard of quality than if you are just handling the business tasks. Since you are performing a lot of the tasks yourself, you will be able to monitor your level of service, but you also will be able to keep a close eye on your employees to make sure they are providing the level of service your customers expect at your salon. 
Consequences of not having a license
Like most things, the consequences of not having a business or cosmetology license will vary state by state and even case by case. 
If you are operating your salon without a business license, some consequences you could expect are:
Fines & penalties
Lawsuits
Business closure
Personal arrest
Loss of reputation
If you or one of your employees are providing salon services without a cosmetology license you will likely be fined but in more serious cases it could lead to criminal charges.
How to get a cosmetology license
For the majority of salon owners, getting a cosmetology license is a necessity. It helps them learn about the salon business, acquire new skills, and allows them to work with their customers daily.
Read more I had a dip powder manicure and it didn't chip for a whole month — then it wreaked havoc on my nails
Obtaining a cosmetology license isn't the easiest thing in the world, you will need to complete several courses and spend many hours honing your skills to become certified. 
Who is eligible to get a cosmetology license?
The basics to be eligible for a cosmetology license in most states include:
Be at least 16 years of age
Have a high school diploma or GED
However, every state is different so make sure you look up your state's specific requirements before you begin. 
Educational requirements for a cosmetology license
To obtain a cosmetology license, you will need to pass a state board exam and meet certain educational requirements.
The first step is to enroll in an accredited cosmetology school where you can study and eventually take your board exam. Different states have different requirements for how many educational hours you need, but most are at least 1,000 hours.
Some states offer apprenticeship programs as an alternative to cosmetology school. In these programs, you will need to work under a licensed cosmetologist for around 2,000 hours to obtain your license. 
State board exam
Depending on which state you are in, you will be required to take a written exam and possibly a practical exam to go along with it.
The written exam will ask you pretty standard questions that you learned in cosmetology school. Questions will likely include cosmetology terminology, state-specific laws, safety practices, and cosmetology theory.
If you are in a state that requires a practical exam, you will be asked to perform a task such as hair cutting, dyeing, waxing, tweezing, as well as safety and cleaning techniques.
Maintaining your cosmetology license
Once you have obtained your cosmetology license, you will likely need to renew it every couple of years depending on your state's regulations.
To renew your license, you will likely have to meet a certain number of continuing education credit hours. This is done by attending classes on various salon topics. These classes are usually provided by the state and offer you a wide range of topics.
In most states, you will have the freedom to choose from some topics that interest you, as well as some that are required for every cosmetologist, usually about safety and cleaning techniques. 
Learn more about what licenses you need HERE!
Related questions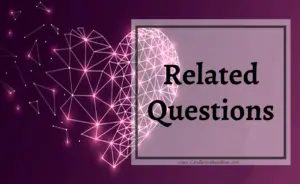 Do I need insurance to open a salon?
Yes, each state has different requirements, but the basic insurance that you need to operate a salon are:
General liability
Commercial property
Professional liability
Workers compensation
How much does cosmetology school cost?
There's a range of prices for cosmetology school, but you can expect to pay between $5,000-$10,000 to complete a cosmetology program.
Related Articles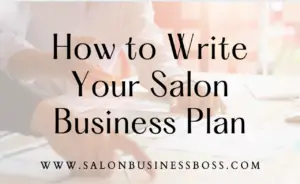 Looking to start your own Salon? Get the documents you need to get organized and funded here.
---
— Update: 20-03-2023 — cohaitungchi.com found an additional article Resources And Tips For Opening A Texas Salon from the website cosmocredits.com for the keyword can i open a nail salon without a license.
Opening a salon is an exciting experience! All your hard work is finally paying off, and now you are ready to own your slice of the multi-billion-dollar beauty industry. Though it's a great way to make your mark in the world, starting and running a new salon is an almost never-ending series of tasks.
Let's talk about what you need to know to get a Texas salon license and open your own salon.
We will cover a lot of essential information to help you get started. From choosing a location to selecting products, there are many factors to consider when opening a salon, like:
What licenses do you need?
How do I get my Texas salon license?
Who do you contact?  
What business model are you implementing?
here do you want to set up shop?
What equipment and salon furniture should you buy?
Who are your suppliers?
What kinds of services can I offer?
Questions like these will frequently arise throughout the process. The list of things to do and consider seems endless but knowing what to do, where to go, and how to navigate and address these issues can make a tremendous difference in the success of your salon.
Many salons never get off the ground because of improper preparation and planning. Aspiring salon owners often do not know where to start or how to get a salon up and running, but we're here to help you succeed by providing the resources and steps you need to open a salon in Texas.
Don't Mistake Being Good For Knowing How To Run A Business
It's great that you're good at what you do and that you love what you do, but knowing your craft is only half the battle. Before you open the doors, you must put on your business hat and learn how to legally open a Texas salon. Keep in mind that the beauty industry is a business first and learning the right way to set up and operate your salon in Texas is a fundamental step in achieving success and longevity in the industry.
In this article, we'll talk about what steps you need to take to get started and provide you with resources to help you open a salon in Texas and get your Texas cosmetology salon license.
But First, A Note About Finances
Financial challenges are the number one reason salons fail. It takes money to open and operate a salon, and even if you are planning to open a salon suite, you must consider the costs first! Products, equipment, towels, tools, furniture, and other materials and supplies add up – and salons require many of these items before you open the doors.
How much do you have set aside to open your salon? Think about it! Estimate the cost of rent in the type of building you want, deposits, application fees, insurance, the equipment you'll need, furniture, technology fees, etc. Do your research and calculate your expenses before you make one move toward opening a Texas salon.
Knowing what you can afford upfront will help you make sound decisions rather than impulsive mistakes. What you want and what you can afford are often two different things, so figure out the budget before you start the process. 
Choosing A Location
Now that you know how much you can spend, you are ready to find the perfect location for your new salon! There are several aspects to think about when choosing a location like the potential for walk-in traffic, space for various services (if you desire to have a multi-service salon), convenience and access for your clients, or even its proximity to major retail businesses.
Your space should be well-suited for a salon that you can easily bring into compliance without spending a lot of money for renovations. For example, renting a space with carpet on the floors could cause additional, unnecessary expenses because per the Texas Department of Licensing & Regulation (TDLR):
The establishment should also:
Review the statutes and learn what is expected from TDLR before seeking a new location. Be sure of what is needed in your salon space to save yourself time, money and headaches. For the full guide on statutes and rules, check out TDLR's Cosmetology Administrative Rules.
Apply For Your Texas Salon License
To operate a Texas salon, the TDLR requires you to have a Texas cosmetology salon license. If you plan to work in your salon, you'll need both a salon license and an operator license. The salon license covers the establishment, while the operator license as described by TDLR enables an individual authorized by the department to perform any act or practice of cosmetology under Texas Occupations Code, §1602.002.
Texas offers four types of salon licenses:
Cosmetology Salon License
Cosmetology Mini-Salon License
Dual Cosmetology Salon and Barber Shop License
Mobile Cosmetology Salon License
TDLR describes each license as follows:
Cosmetology Salon License
Cosmetology Salon License is for salons in traditional retail spaces offering cosmetology services to customers.
Cosmetology Mini-Salon License
Cosmetology Mini-Salon Licenses are for salons that rent rooms in a larger establishment, connected by a common area or hallway such as a salon suite. Building or salon gallery owners do not need to hold a salon license if all booth renters/independent contractors hold Mini-Salon licenses.
Dual Cosmetology Texas Salon and Barber Shop License
Because barbershops and salons cannot operate in the same space under one license, establishments that provide both cosmetology and barbering services to customers must apply for a Dual Cosmetology Salon and Barber Shop License.
Mobile Cosmetology Salon
Last, beauty salons, specialty salons, or dual shops that are operated in a self-contained mobile unit may function under a Mobile Cosmetology Salon license. A salon inside of an RV is an example of this type of salon.
Read more Can You Use Roofing Nails for Siding? 
Applying for a Texas cosmetology salon license is easy. Visit the TDLR website and apply either online or print a mail-in application to send. Fill out the application and pay an application fee depending on the type of salon license you require. After you're approved, and you receive your salon license, you're ready to open to the public.
Opening The Doors
You don't need to wait to receive an inspection before opening your salon in Texas. After you've received your salon license, you can open the doors and welcome clients to your brand-new salon. A TDLR inspector will visit your salon unannounced within the first three months of operation to conduct the initial inspection.
Passing The Initial Inspection
Inspectors look for required postings, forms, and lists, to see if health and sanitation standards are in practice and to ensure that salon owners are meeting facility requirements. Some common examples of concern are employee licenses with photos properly posted and visible in the salon, sanitation records, proper sterilization, and general compliance issues.  
Your job is to ensure that your salon is compliant, and that your employees comply with TDLR rules and regulations. For a full list of Texas salon inspection requirements, review the Cosmetology Establishment Inspection Reference Guide.
You can also check out the Ten Most Common Code Violations in Cosmetology Salons to help you create a plan for passing inspections with flying colors.
Quick Facts About Opening A Texas Salon
Let's Do This!
Now that you have the information and resources you need to open your Texas salon, take some time to review TDLR's Cosmetology Administrative Rules in full. The beauty business is an industry that is constantly growing and always ripe with growth opportunities. Set goals, create a plan, and start the process to open your salon today! Good luck!
---
— Update: 20-03-2023 — cohaitungchi.com found an additional article How to Open a Nail Salon | Checklist for 2023 from the website zolmi.com for the keyword can i open a nail salon without a license.
Are you looking for some great tips on how to open a nail salon?
Opening a nail salon with no experience takes a great deal of research and planning, as you need to know everything about requirements to open a nail salon, costs, licensing, and equipment.
Jump to The Section You Like
What Permits Do You Need to Open a Nail Salon?
How Much Does It Cost to Open a Nail Salon?
Opening a Nail Salon Checklist
Nail Salon Equipment List
How To Start A Nail Salon At Home
Conclusion
What Permits Do You Need to Open a Nail Salon?
Can I open a nail salon without a license?
Permits and licenses can vary in between states and provinces and sometimes even in between towns. Ensure to do your homework and learn whatever you require in your area.
Here's a summary of the common business license actions and permit requirements to help you begin:
1. Obtain Required Licenses
Cosmetology License: Most places require that you be at least 18 years old and graduate from a certified cosmetology program or apprenticeship, pass a series of practical exams, and have on-the-job experience carrying out services on customers to get your cosmetology license.
Nail Salon Business Operation License: The standard business license required to open your buisness. You can apply at your state department or the U.S. Small Business Administration by providing your name, business name, and social security number.
Certificate of Occupancy: Your local building inspection services or government agency can help you do this. They'll inspect to make sure that your nail salon space is safe and confirm that it has the needed water and electrical hookups to operate.
Specific Licences: If you offer your client any additional and specialized services, like the spa or even medical treatments, you may need additional licenses.
2. Register Your Nail Salon
Get your TIN: Also called a Tax Identification Number, you can get this 9-digit number by applying directly to the IRS. Even small business owners who do not intend to hire any other nail technicians or staff still require this.
Find Out Name Requirements: You'll need a nail salon name for your business plan (more on this later), but some states also have specific requirements for businesses when it concerns names. When naming your new nail salon, make sure to go over these.
To learn more please check out our post on How to Open a Salon With No Money.
3. Obtain Required Permits
Nail Salon Retail Seller Permit: This lets you offer retail products along with services. In states that collect sales tax, you'll more than likely need a retail seller permit. Examine the U.S. Small Business Administration or your state's website for more information.
Building Permits: These permits are managed at the state level and need assessments and approvals for any work that you intend to do to make your nail salon ready for business. Costs can vary. However, do not miss this step- it's legally required and crucial for safety.
EIN: You will require your Federal Employer Identification Number to file your Federal and state taxes, nail salon's payroll, and other documents.

You can get it from the IRS or your state's online site, and you'll be required to provide your business license, personal info, and a basic description of your products and services.
4. Get Nail Salon Insurance
The price of insurance usually differs between about $50 to $250 a month, and it protects you, your personnel, and your clients. The most popular kind is called "general liability" insurance coverage and protects against damage to your commercial property, claims made against you, or in some cases, even damage to your business's reputation.
5. Sign a Lease Agreement
A legal professional can assist you in drawing this up, although templates are obtainable online. You'll want to ensure to have this signed before you invest any money in the existing salon or make any changes to the location. If you're buying the place, ensure to speak with a legal adviser to close the sale.
Do not miss our post Top 165 Nail Captions for Instagram.
How Much Does It Cost to Open a Nail Salon?
Average cost of opening a nail salon will depend on a lot of factors but mostly the size, location and fitout that you choose. Let's look at some costs in more detail.
1. Nail Salon Licenses and Legal Fees
Licenses: In the U.S., these can cost between $100-$400 for small businesses like your salon. That includes the processing costs and the license itself.
Certificates: The inspections required to obtain a Certificate of Occupancy vary by state, but you can anticipate paying at least $250. If any issues need to be dealt with, you'll have to correct them and have the place inspected again for another charge.
Cosmetology licenses and certificates are generally required for all of your personnel, and their training will need to be kept up to date, too. The charge to renew these differs by state however is commonly $50 or more.
Permits: Retail permits will differ by state but are usually a requirement if you plan on selling products to clients. In California, for instance, there is no charge for a retail seller permit, but a security deposit might be needed.
Legal Fees: A legal adviser can assist you to examine your lease or bill of sale, check that all of your documentation is filed correctly, and read any "fine print" on your state's requirements or insurance coverage documents. They generally charge about $200 per hour for their services.
2. Nail Salon Location
Rent deposit: This will include your first month's rental fee. However, it can additionally include an extra deposit in some cases (if the commercial property is furnished, some states allow landlords to charge more).
Nail Salon Fit-out: The price of fitting out the nail parlour will differ a lot depending on your taste, budget, and the square footage of the location itself. Don't hesitate to look around and get multiple quotes.
Furniture: To begin, you can anticipate paying a few hundred dollars for a good chair, manicure station, and even more for a comfortable pedicure chair. Do not forget furniture pieces for your customer reception areas and break rooms, too.
Signage: It's important to have the perfect nail salon sign to bring in customers to your business. That stated, a professionally-made sign done by a graphic design business can start at a few hundred dollars, so it's a good idea to shop around before choosing one.
Read more Breathable, Anti-Fungal Nail Polishes – Are They Any Good?
3. Nail Salon Equipment
How much does nail salon equipment cost?
A brand-new total set of nail salon equipment and tools will cost you at least a few thousand dollars, depending on the number of nail technicians you have and the services you provide. That includes everything from chairs, electric nail files, UV light, and nail dryers.
When you start stocking up, bear in mind that your nail parlour's requirements may change in the future, so you'll want to plan not just what you purchase now but what you might need later.
4. Nail Salon Marketing
Your nail salon website is among your most vital marketing tools, even more so if your target audience is more youthful or professional. They tend to value the practicality of online booking and use social networks to find the services they're looking for.
You can build your website using a completely free template online or work with a specialist. They generally charge between $300- $700 for this service. Or, you can get nail salon management software that includes a website building function.
Don't forget business cards and flyers, too. Make certain to connect to the local community using printed products that you can hand out at your nail salon and local businesses.
You may even want to buy an ad on the radio or in the local newspapers.
We recommend you to check out our post on Nail Salon Logo.
5. Initial Stock
Your overall stock will vary depending on the size and staffing requirements of your nail spa. When you work out your product needs, make sure to include disposable items utilized in each service, as well as expert materials and retail items.
Professional Products: that's what your nail technicians will use on customers and must be inventoried apart from sellable stock. Nail salon software can help you keep an eye on these.
Retail Products: Track what you sell to customers separately from your supplies budget. How much money you invest on these items will depend on your marketing and the products you choose, along with any specialties your nail parlour provides (such as nail polishes and art, for instance).
To learn more about nail salon management improvement check out our post How To Improve Nail Salon Management Efficiency.
Opening a Nail Salon Checklist
It's important to have a good list of things to consider when opening a nail salon. Much like with any new business venture, a bit of planning goes a long way.
Here are the steps to opening a nail salon that you can follow to assist you in turning your dream into an effective business.
1. Choose a Business Model
Will you join a franchise (this includes a lot of support, however less independence), or will you run your own business? You'll require to decide whether to pay your team on commission or rent booths/ space to independent nail technicians. These are all crucial things to know before opening a nail salon.
2. Develop Your Nail Salon Business Plan and Price Menu
Is opening a nail salon profitable? Of course it can be. Therefore it best to start to prepare a nail salon business plan and a budget to give your a roadmap on how to lead your business into profitability. Include a marketing plan, your target audience description, budget, and the type of products/ services you'll offer customers.
3. Find Perfect Location
That will depend a lot on your brand and target audience. Will your client base be professional and young? Then try to find something near a local downtown or business center.
4. How to Fund the New Nail Salon?
Inadequate funds at startup are one key reason that nail salons fail, according to the U.S. Small Business Administration. Try to have at least 6 months in reserve. Sources of financing can include your own savings, aid from good friends and family, your local credit union, and loans and grants for industry startups. Make certain that you have a budget and plan to pay it back, too.
5. Develop Your Nail Salon Branding
Your brand defines your business and clientele. It includes everything from your logo design and name to your website and nail salon design . Pinterest is an excellent source of ideas to begin with. Choose images and words that identify your brand and use them for inspiration.
6. Prepare Your Nail Salon Marketing Plan
Set up your website and social media pages, pick a nail salon logo, and reach out to the community. Your family and friends can be vital when it comes to forming these connections with new clients.
Make certain that you also set up your Google My Business account info with pictures so clients can find you on opening day and leave comments later.
7. Get Nail Salon Management Software
Nail salon software will help you handle your staff schedule, take payments, optimize your nail salon calendar, allow simple online booking, track and order stock, and more, saving you hours of hassle and money each week.
8. Pick Your Credit Card Processor
Various providers offer different equipment and rates, including easy app-based systems or more sophisticated devices with receipt printing. Don't hesitate to shop around.
9. Recruit Nail Techs
Promote any openings and pick your dream team, then plan your training. Look at our post on nail technician job description guide if you wish to learn more about the best credential you should look for.
10. Choose Product Suppliers
That depends strongly on your branding and customers, so choose an assortment that compliments your services and vision.
We've prepared an opening a nail salon checklist pdf to assist you to begin.
Nail Salon Equipment List
That includes all the things from furniture to the tools and technology that your team will require. Start by making a list of the small and big items that your space should have, separating "needs" from "wants" to remain on budget.
Your new business shopping list needs to include:
Furniture: Reception desks, chairs, lighting, waiting area furniture, work stations, pedicure chairs, product display stands, trolleys, shelving, and wall art are all required things to place on this list.
Electrical Items: Electric nail files, UV light and nail dryers, UV sterilizers, washing machines and towel warmers, and any specialty items for other services.
Tools and Supplies: This includes materials like polishes, acrylics, gels, dip powders, base & top coats, polish remover, nail tips, cotton balls, and gloves, in addition to reusable brushes, callus removers, cuticle nippers and scissors, mixing bowls, nail buffers, orangewood sticks, towels.
Management: Computers/ Laptops, nail salon software to track scheduling, visits, stock, POS system, a cash register, and phones are all necessary for the business.
Safety: Fire extinguishers, first aid kits, masks, and hand sanitizer need to all be kept on hand.
We've prepared an opening a nail salon equipment list pdf to help you get started.
Do not miss our post Nail Salon Price List.
How To Start A Nail Salon At Home
Today, more businesses can be started and run from home. If you've been thinking about starting a nail salon at home the best way to set yourself up for success would be to follow the same steps as if we're opening a nail salon business. You would need to scale down some activities.
Have a nail technician license
Write a nail salon business plan
Think about your target clientele
Buy nail equipment and supplies
Come up with a price list
Pick a home nail salon design idea
Opening A Nail Salon With No Experience
Starting your own business can be challenging. Suppose you do not have any business experience. In that case, you could also explore an option of a partnership or better yet join a nail salon franchise and get a lot of knowledge and support in business management.
Conclusion
Starting your nail salon is a big step, but it can also be exceptionally fulfilling. The most important thing you can do is invest your time and effort in staying organized right from the start.
Tools like nail salon software can help with this, and it's important that you prepare yourself by doing your own analysis and preparing your checklists before you start making any purchases or investing any money.
The proper planning, a clear budget plan, and a strong marketing strategy will show you how to open a nail salon.
Citations
Why companies should have open business models
http://secure.com.sg/courses/ICI/Grab/Reading
Business model innovation: it's not just about technology anymore
https://www.emerald.com/insight/content/doi/10.1
Business model innovation: opportunities and barriers
https://www.sciencedirect.com/science/article/pii/S
References