Too old for some activities but still too young for others, it is often hard to find fun activities for teenagers. But do not worry, Paris is a city in which there is always something to do, regardless of your age! Here are a few ideas we have selected for you.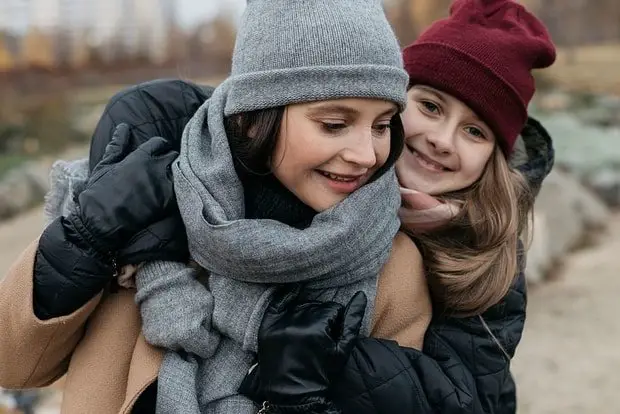 Museums
Musée Grévin
10 Boulevard Montmartre, 75009 Paris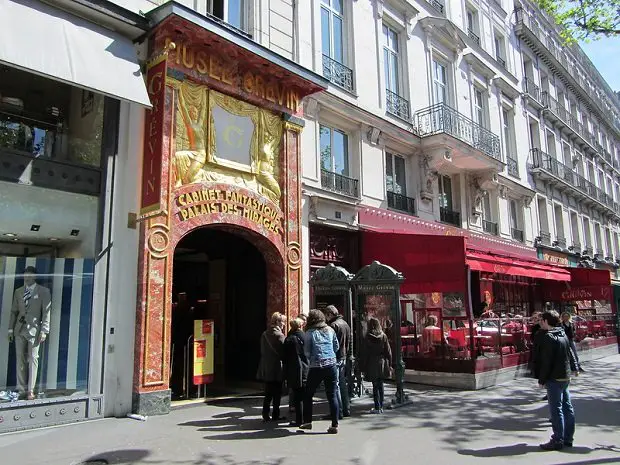 Are your teenagers yawning every time they hear the word "museum"? Here is one that will make them change their mind. Indeed, at the Musée Grévin, fun is the most important thing.
With its plays on light and its mirrors, you will be amazed by the Palais des Mirages. After that, you will be the one to set up your show! Take photos of yourself in funny decors next to your favorite celebrities. Well, next to their wax statues, to be more precise. But with good lighting and from the right perspective, you will be able to get a realistic photo.
Everybody can find something that suits them -from Edith Piaf to Maître Gims (a French rapper), people from every generation will find a celebrity they like.
National Museum of Natural History – Gallery of Evolution
36 rue Geoffroy Saint-Hilaire 75005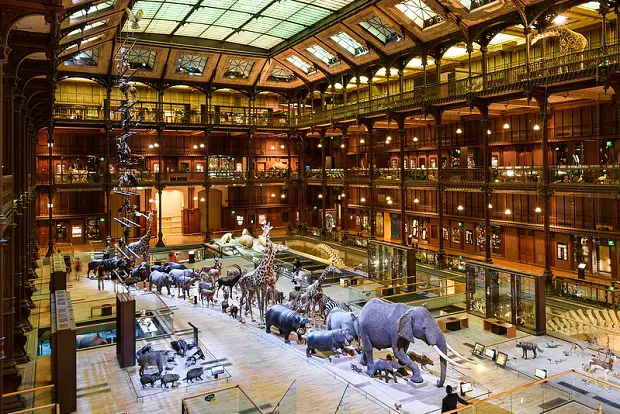 Consider this museum as the musée Grévin of biodiversity -in this 9000 m² gallery, you will find real-size reproductions.
The animal exhibitions are divided into different sections; for example, downstairs are the marine wildlife section and in the middle of the first floor are the African animals.
Do not miss the side galleries where you will have the chance to see reproductions of animals which do not exist anymore.
For more information, visit their website
You can also experience more modern and innovative visits with the cabinet of virtual reality, the only one which exists in all of France. It only lasts 30 minutes and five euros more than the classic ticket. Children under 12 can not access the cabinet of virtual reality.
For more information, visit this website
Musée des Arts et Métiers
60 rue Réaumur, 75003 Paris France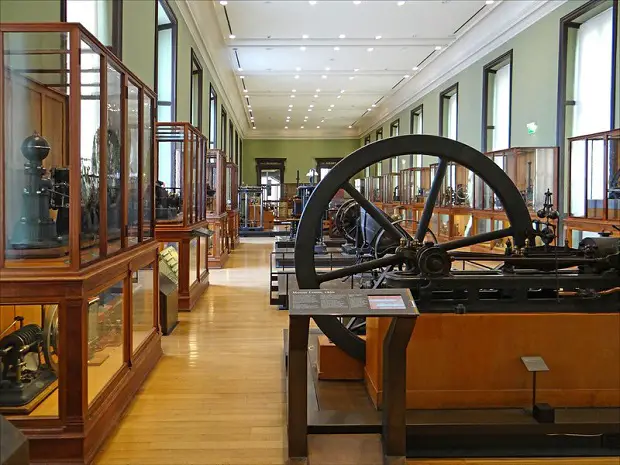 This is the perfect museum if you want to have fun while learning.
In the Musée des Arts et Métiers, you will find technological curiosities of all kinds -scientific instruments, tools, constructions, communication, energy, mechanics and means of transportation.
You can visit this museum on your own with an audio guide, choosing between one of the many different routes, which have varying lengths. The one hour route is perfect for people who get quickly tired of museums. They will discover the 30 most important objects in the museum.
Read more Bahia Honda State Park: Beloved Sandspur Campground and Beach re-open after 4 1/2 years
You will recognize these unmissable objects thanks to their red labels. The more curious amongst you can follow the yellow labels as well as the red ones, which indicate the 75 most important objects in the museum. The most enthusiastic can visit this museum without paying attention to the labels at all!
Besides… discovering these technological curiosities from different trades may help your teenagers find their vocation… who knows?
For more information, visit this website
Parc de la Villette
Cité des Sciences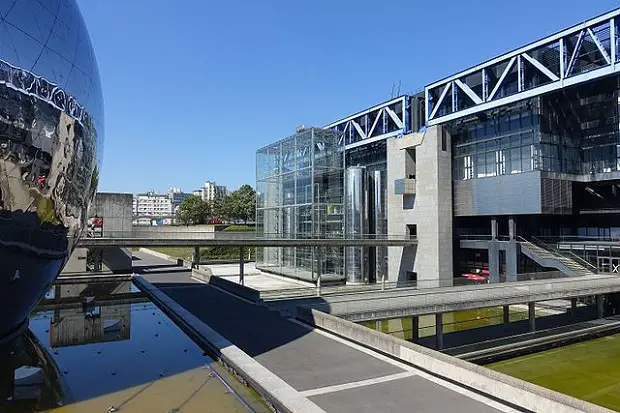 Discover the mysteries of sciences, but do not worry, this will be much more fun than science classes!
Demonstrations, exhibits, interactive experiments… There are lots of things to see in the Cité des Sciences. We recommend you not to miss the planetarium (only for children over 6). If you buy a ticket for the Palais de la Découverte you will just need to pay 3 extra euros to visit the planetarium.
From Tuesday to Friday, there are two sessions a day -at 3:15pm and 4:30pm.
Good to know: there are two other sessions on Saturdays and Sundays (11:30am and 2pm).
For further information on the Cité des sciences, click here
Shopping centers
There is a shopping center just next to the Cité des Sciences where you can find plenty of restaurants and fast foods. But before eating, the bravest of you can also learn how to fly!
Indeed, amongst all the shops, there is a 14-meter-high glass column operated by a company called iFLY. You can experience a free-fall flight thanks to its blower (you will be with a professional don't worry).
Careful: to experience a free-fall flight you will need to book in advance. Furthermore, it is a bit expensive: 49.90 euros for a first flight.
For more information, visit this website
Free activities in La Villette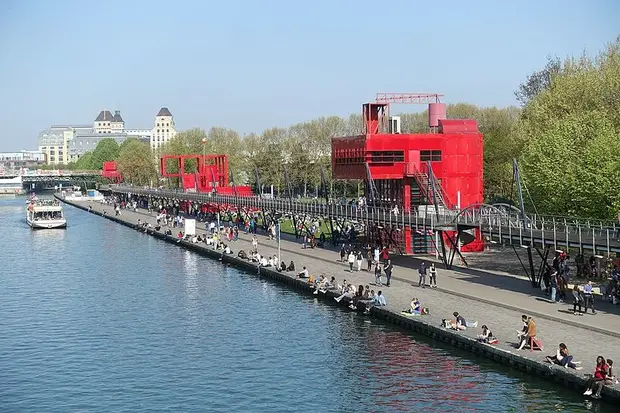 If you are there on a sunny day, do not hesitate to visit the park. You and your family can relax by the Canal de l'Ourcq and take in the scenery – there are often original and free exhibitions.
Finally, climb the slope reaching the Philharmonie belvedere and enjoy a nice view of Paris.
The view is even better at sunset. This is why they have decided to organize night-time visits on Friday nights, where the Philharmonie belvedere is open until sunset.
On the same topic: La Villette Guide: Visits, Walks, Restaurants, Cafés and Hotels
Outdoor activities
The Harry Potter outdoor Escape Game in Versailles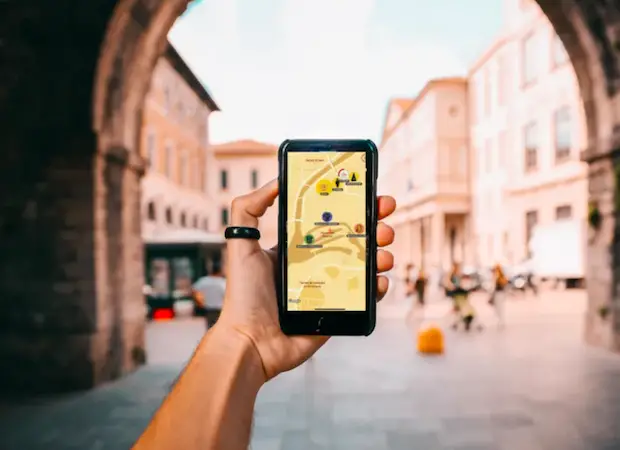 You are welcome to enter the world of Harry Potter through this outdoor escape game.
What's the challenge?
An evil spell has condemned the 9 ¾ platform of King's Cross station. The access to the Hogwarts Express is now in your town. It is up to you, dear Muggles, to thwart this curse by finding access to the platform.
By going to each of the Hogwarts houses, you will need to collect 4 codes that will help you find the location of the platform.
Form a team of 1 to 6 people and solve riddles, meet wizards and complete challenges.
Don't forget to fully charge your phones and activate data sharing.
Price: 69€/team
Information and booking (Website in French)
Jardin d'acclimatation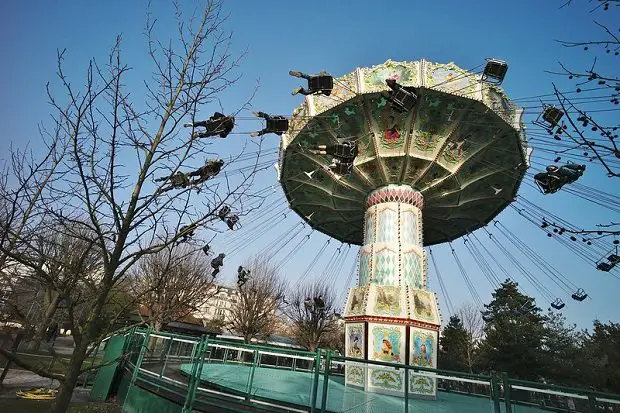 Going to the Jardin d'Acclimatation on a sunny day is also a very good idea. The park is wonderful and it is also a place full of fun activities.
Read more Visiting San Antonio on a Budget - A Simple Way to Save on Your Vacation
For example, there is an amusement park with 48 activities such as a chair swing ride, a virtual reality set, bumper cars… Just take your pick!
There are also numerous playgrounds for young children and a zoo. Enjoy the aerial ballet show of the birds in the big aviary or get to know the animals in the mini-farm!
Note that there are several restaurants in the park so you can enjoy your day without carrying a picnic around.
Further information here
Ballon Generali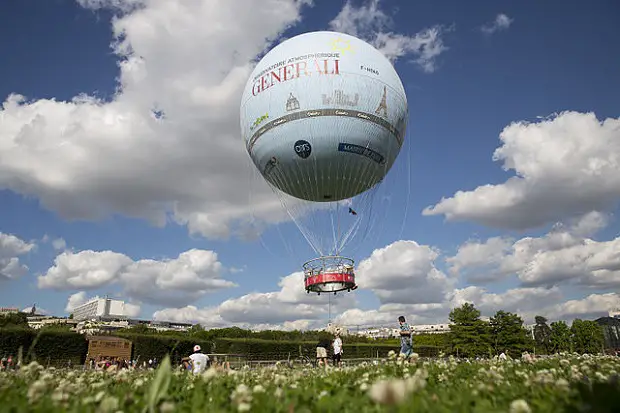 Located in the Parc André Citroën, this immobile balloon is filled with helium. It will allow you to admire Paris at a height of 150 meters, with a view of over 20 kilometers.
Since 2008, this balloon can also verify the air quality. There is even a special light on the ballon so just looking at it, you know how the air quality in Paris air is. Depending on the pollution, the balloon's color varies from green to red.
For only 14 euros per person, it is an original, affordable and relaxing experience to (re)discover Paris landscape.
For more information on the Ballon de Paris, click here
Street-Art tour in the Marais in Paris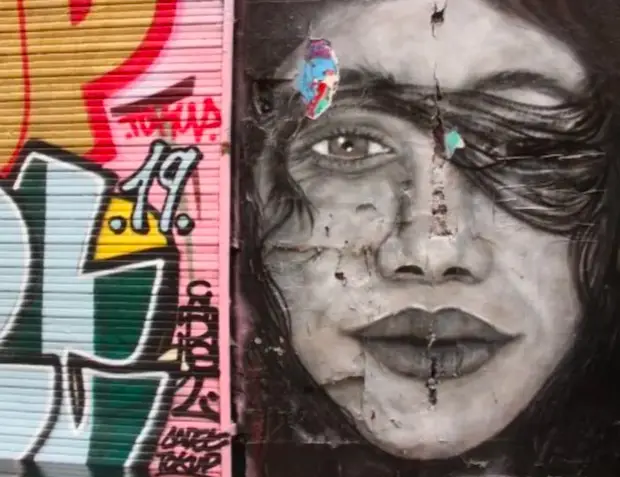 Discover the history of the Marais district thanks to this Street Art walk.
Your guide will take you on a tour of the area, from work to work, from enigma to enigma, from the Middle Ages to Modern Times.
This walk will be rich in art and history.
Price: 19€/person
Information and booking (Website in French)
Tracking Game in the Marais in Paris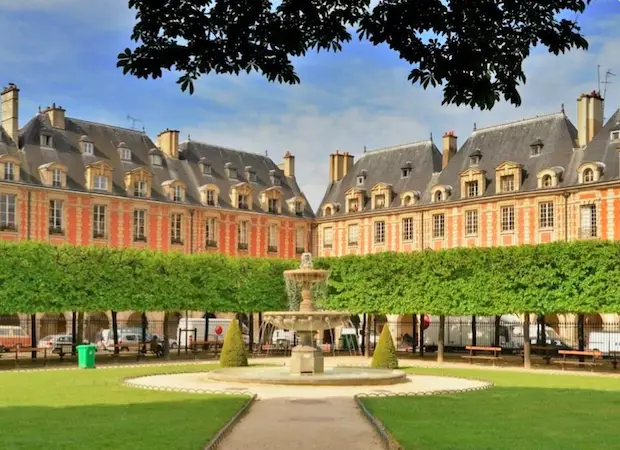 Nothing better to strengthen the bonds than an outdoor activity.
This tracking game in total autonomy in the streets of Paris is presented in the form of a police investigation.
The plot:
Mamie Sion, a somewhat confused old lady, was found in total panic by a policeman a few days ago on the Place des Vosges. Your mission (should you choose to accept it) will be to gather all of this poor lady's memories thanks to a briefcase filled with various investigator's accessories.
An original treasure hunt that combines fun and culture.
Price: 15€/person
Information and booking (Website in French)
Ride an electric ATV in the heart of Paris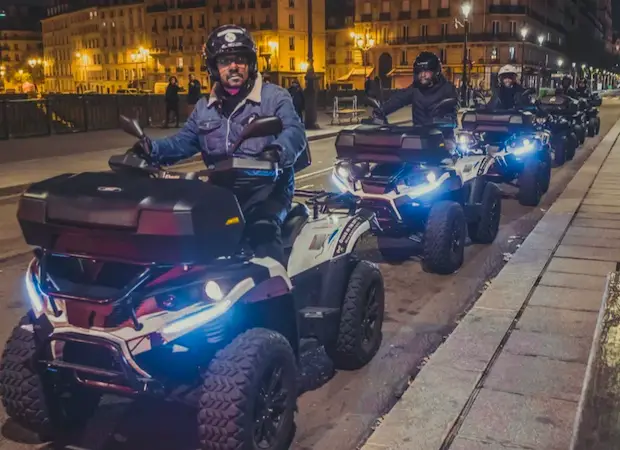 Another outdoor activity here with an atypical ride in Paris on a quad.
They can be driven from 16 years old (BSR or ASSR 1 or 2 required), are approved for the road, and for two people.
The price of the ride is calculated per quad: there can be up to 2 people on the quad and you will have the possibility to change pilots in the middle of the ride if you wish.
2 possible tours:
1:00 pm and 3:30 pm slot: Invalides, Pont Alexandre III, Place de la Concorde, Place Vendôme, Opéra Garnier, Louvre, Musée d'Orsay.
7pm and 9:30pm slot: Eiffel Tower, Invalides, Pont Alexandre III, Grand Palais and Petit Palais, Champs Elysées, Arc de Triomphe and
Price: 108€/quad (2 persons)
Information and booking (Website in French)
Thrilling activities
Catacombs of Paris
1 Avenue du Colonel Henri Rol-Tanguy, 75014 Paris France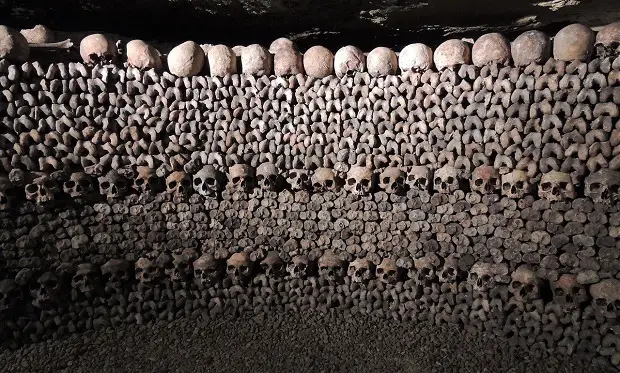 Some people think they are eery, others believe they are fascinating. The catacombs of Paris are definitely an intriguing place. Maybe that's why there are so many people visiting them? If your teenagers don't like unoriginal visits, maybe they will find this one more appealing.
Read more Super Cool Things to do in Paris with Teens
Indeed, inside the catacombs, you will learn more about the hidden side of Paris; both literally and figuratively.
To enjoy your visit, we recommend you go during winter but not on a very cold day; there will be fewer visitors and you won't freeze. Note that children under 14 can't visit the catacombs alone. People with reduced mobility can not enter the catacombs.
Book a skip-the-line ticket with audioguide
Manoir de Paris
18 Rue de Paradis, 75010 Paris France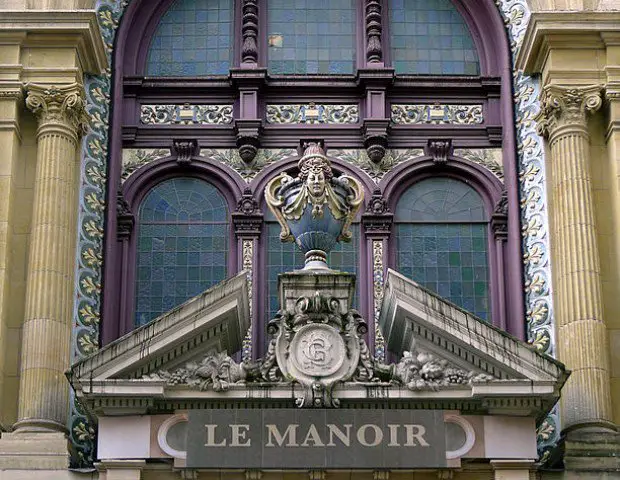 Are your teenagers fond of intense situations and horror movies? If that is the case, they will love this place! The Manoir de Paris proposes frightening and mysterious activities: interactive shows, escape games and even a museum.
We recommend you go to the show called "Les légendes de Paris" (Paris legends). This show takes you on a journey through a kind of haunted house with two floors. You will meet characters related to legends and terrible events which have marked the history of Paris.
Look out for the Royal Court poisoner of the 17th century, the ghost of the Opéra, the unknown person stabbed in underground line 8…
It is a very original way to learn more about Paris, isn't it?
Nevertheless, this visit requires calm and self-control. This is why it is not recommended for children under 10, pregnant women, and people with heart problems.
For further information, visit this website
Axe throwing in the heart of Paris
It's time to impress them with this unique Viking activity.
Thanks to your instructor's advice you will quickly become an expert in axe throwing.
The game sessions last 60 minutes. Here is the typical schedule (here for the 6pm session):
5:55 pm: welcoming participants
6:00 pm: briefing on safety and throwing techniques
6:05 pm: training
6:20 pm: games
6:50pm: other axes
7pm: end of session + photoshoot
A fun and unique activity.
Price: 57€/target 1h (3 people maximum per target)
Information and booking (Website in French)
A Virtual Reality Experience in Paris 6th district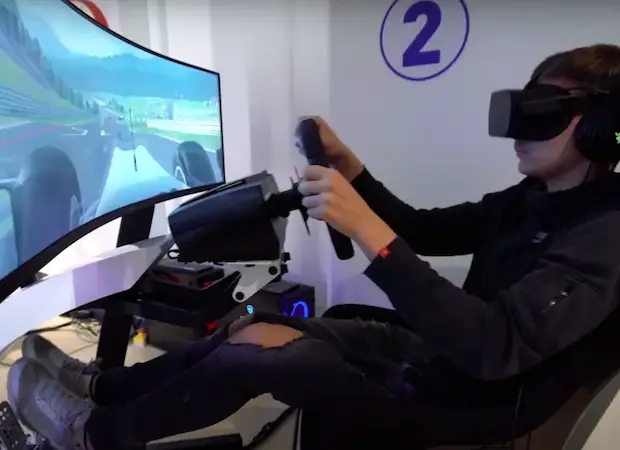 The new generations are particularly fond of new tech. Why not take your teenagers to a center dedicated to virtual reality?
3 types of activities are offered in the center:
2 virtual reality car simulators
Virtual reality attractions: Vibrating Station, VR Slide, Sky Travel
Virtual Reality Immersions: 6 VR spaces with 20 experience games
This activity is ideal for sharing a moment with your family.
Price: from 7€ onwards
Information and booking (Website in French)
Arts and Crafts
Sneakers workshop in Paris 11th district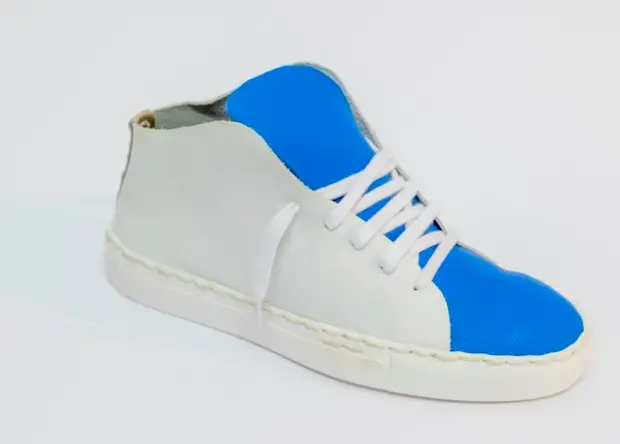 Here is an activity that will delight all your teenagers for sure.
During this 4h30 workshop, they will learn how to make their own pair of leather sneakers.
The great thing about this activity is that you will leave with your own 100% unique pair of sneakers.
Price: 175€/person
Information and booking (Website in French)
Introduction to street art in Paris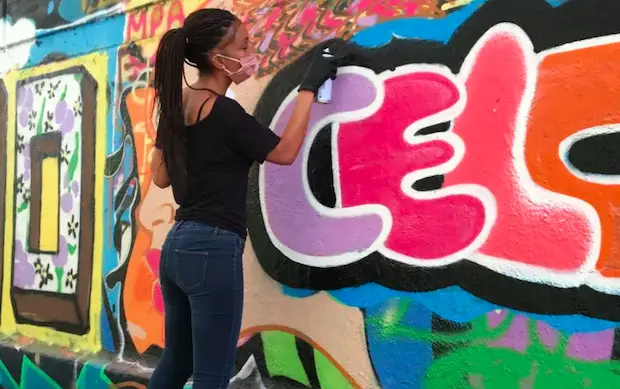 With the same vibe as the visit of the Marais version of street art the initiation to street art.
In the Bercy skatepark, your guide will train you to this street art and will provide you with all the necessary items to create colorful works of art.
The Street Art initiation workshop is a perfect idea to express yourself by discovering an unusual art! In the Bercy Skatepark, you will be trained on the items to use and the techniques of Street Art. A perfect moment with your family (from 10 years old) or with your friends.
You will also discover on-site the creations of artists from all over the world.
Price: 45€/person
Information and booking (Website in French)